My human got a couple of catnip plants for my Easter basket video, and they sat around for a few days before we got around to planting them. In fact, they were getting a little leggy.
But we finally got them in the outside planter. In fact, if you follow me on TikTok, you saw us doing it! So both my human and I were excited about having a catnip garden again. Except something happened!
We were stunned! See for yourself what we found in the video below. Oh, and there is briefly a special guest.
After some discussion on TikTok, my human has come to the conclusion that it was probably squirrels. So when she brings home new catnip plants, she will also have some netting to protect them.
Other posts you'll enjoy:
* * *
---
---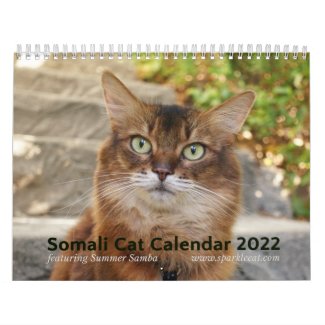 2022 Somali Cat Calendar Starring Summer Samba
See all of Summer's merch at her
her Zazzle Designercat Shop