Did you see yesterday's Kentucky Derby? If you didn't, don't worry, I have something even better for you: the CATucky Derby, starring 8 impossibly cute kittens. Which one would you have bet on?
If you can't see the above video, click here to watch it on YouTube!
TVG, by the way, is a horseracing network… which only proves that even horseracing fans admit kitten races are better!
* * *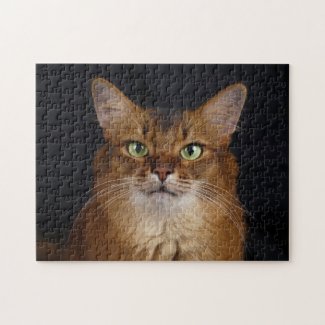 Somali Cat Photo Portrait Jigsaw Puzzle
See all of Summer's merch at her
her Zazzle Designercat Shop