I had something else planned for this week's Sunday Catinee, but I saw this video from Big Cat Rescue on Cokie's blog yesterday and I just had to share! It shows that the kitty fascination with boxes works, no matter the cat's size! Enjoy:
If you can't see the above video, click here to watch it on YouTube!
* * *
Check out my Valentine's Day Collection on Zazzle!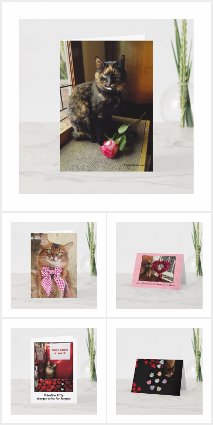 See all of Summer's merch at her
her Zazzle Designercat Shop