Note: Links to Etsy shop items are affiliate links so I will be getting a small commission when you click through and purchase something. But I only share things I think my readers will really enjoy.
You have probably noticed that the stores are already full of Valentine's Day gifts! Around here, they started putting them out the day after Christmas. So it's definitely time for me to browse through Etsy. Here is my kitty-focused Valentine's Day gift guide. I paw-picked some gifts for cats, and some gifts for humans too. Of course I am starting off with the cat gifts.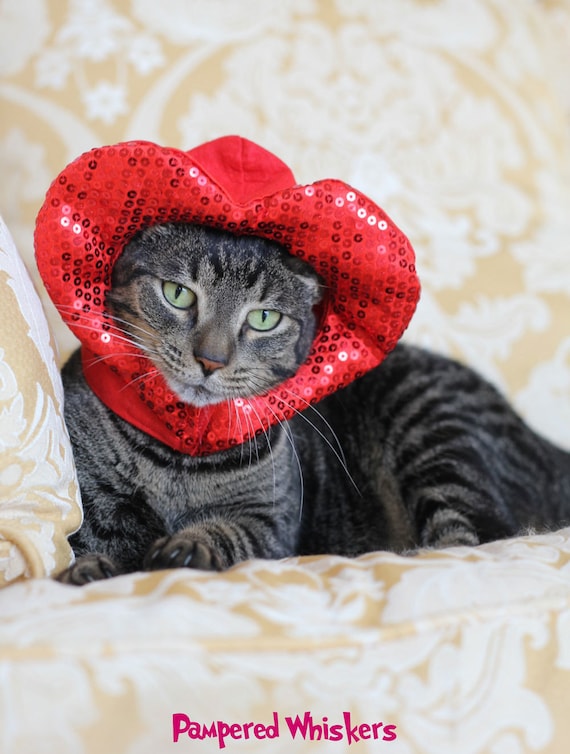 Valentine's Day Cat Hat
Okay, so the only one who is probably going to be buying this is my human! But I imagine it will look good on me. I thought it was much better than the alternative. Anyhow, if any of you want to get a little crazy on February 14, here you go! From Pampered Whiskers.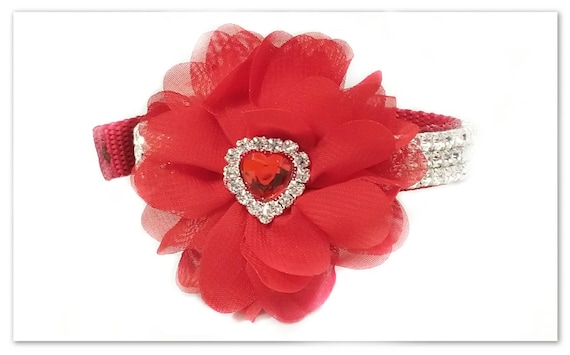 Love in Bloom Valentine's Day Crystal Rhinestone Cat Collar
Here is a pretty Valentine's Day cat collar! I love the red stone surrounded by rhinestones in the flower. You can ask for a cat safety feature, so the collar will be safe, as well as stunning. From Hollywood Pets.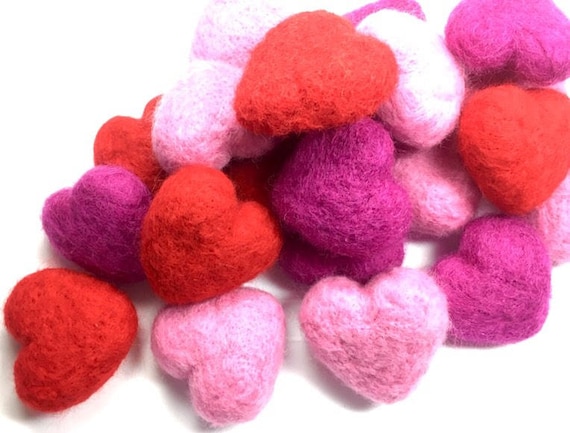 Felted Heart Cat Toys
These felted hearts won the Conscious Cat 2017 Editor's Choice Award for cat toys! And they will win you over too, since they are infused with organic catnip. Each one is approximately 2″x2″ and you get three of them. Proceeds help support the seller's foster cats, so there's a good cause involved too. From Show Me a Little Sign by Chery.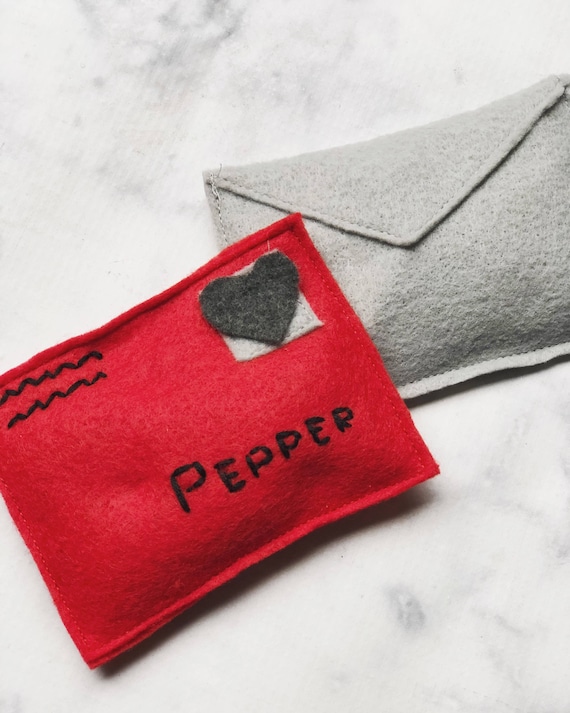 Personalized Catnip Love Letter Cat Toy
Talk about sealed with a kiss — here is a catnip toy addressed personally to you! They are stuffed with catnip because you know the way to a cat's heart is through her nip. The toy is 3″x4″, and you have a choice of red or gray. From Payastyle Boutique.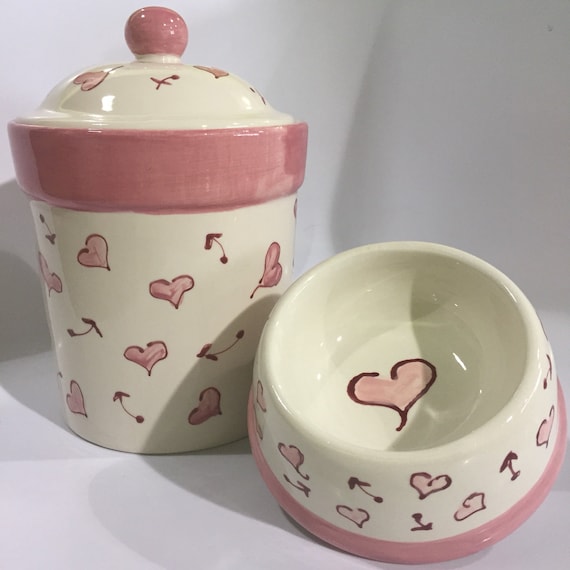 Pink Hearts Treat Canister
I will confess, I had a bit of sticker shock when I saw the price on this cute treat canister (bowl is sold separately). But these ceramic canisters are handmade to order, which is in the spirit of Etsy's original concept. Definitely a pretty splurge… and what cat doesn't deserve that? From Indigo Home.
Now for my human Valentine's Day gift finds!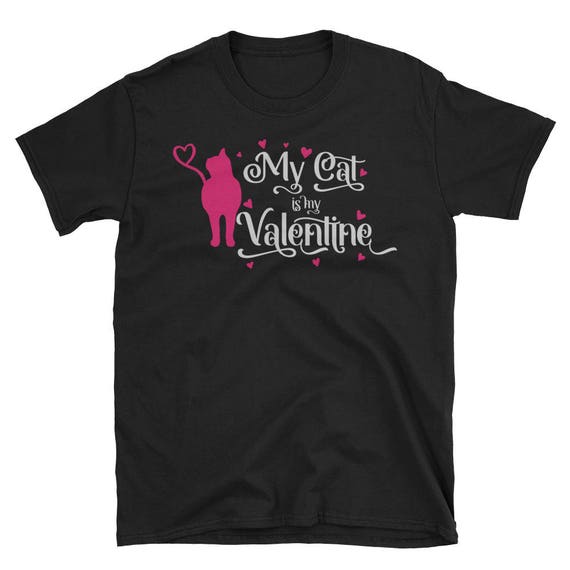 My Cat Is My Valentine Shirt
Of course your cat is your Valentine! No matter what else is going on in your life romantically or partnership-wise. So let everyone know — besides, it's a pretty design. From Enjoy Your Wear.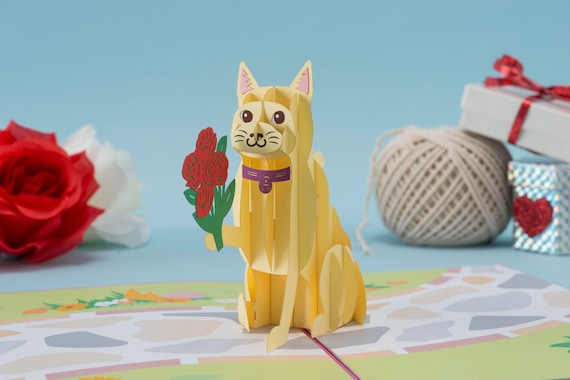 Love Cat Pop up Card
This is the most precious card ever! And how can you not adore an Etsy item that includes love as one of its materials, along with cover stock paper and binding glue? It is a little pricey for a Valentine's card… but I think it is well worth it. From Love Pop Cards.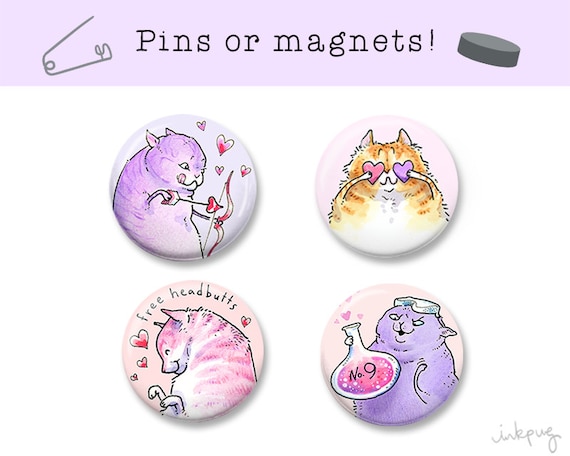 Valentine Love Cat Pins… or Magnets
These cartoon kitties are so cute! My favorite is the Free Headbutts one. These pins, or magnets are handmade invidually in the seller's own studio… and this is one gift that won't give you sticker shock! From Inkpug.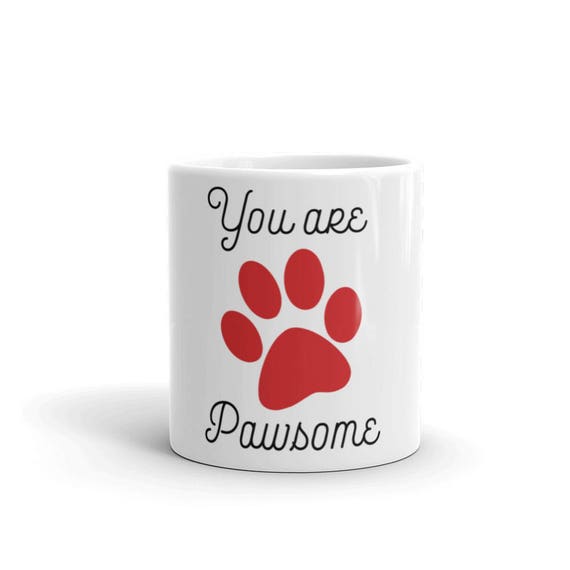 You Are Pawsome Cat Mug
Kitties, here is a nice gift for your human! If, in fact, you do think they are pawsome. The ceramic mug comes in 11 oz. and 15 oz. sizes. From Birthy People.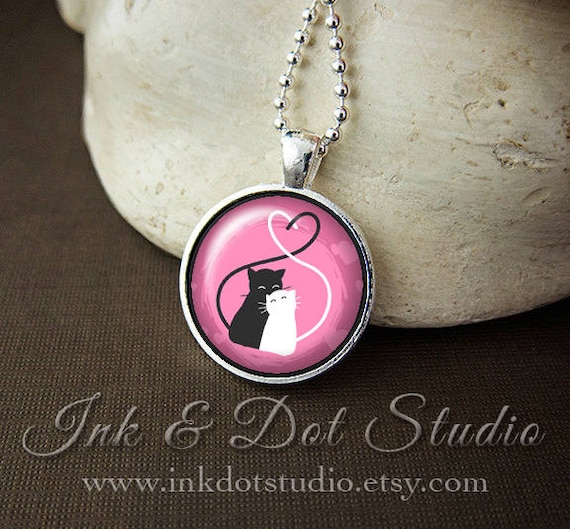 Cozy Cats Valentine's Day Necklace
What a sweet pendant! It's a 1″ circular cabochon set in a silver plated tray. You get a choice of pendant only, key ring, ball chain or leather cord. Super reasonably priced too. From Ink and Dot Studio.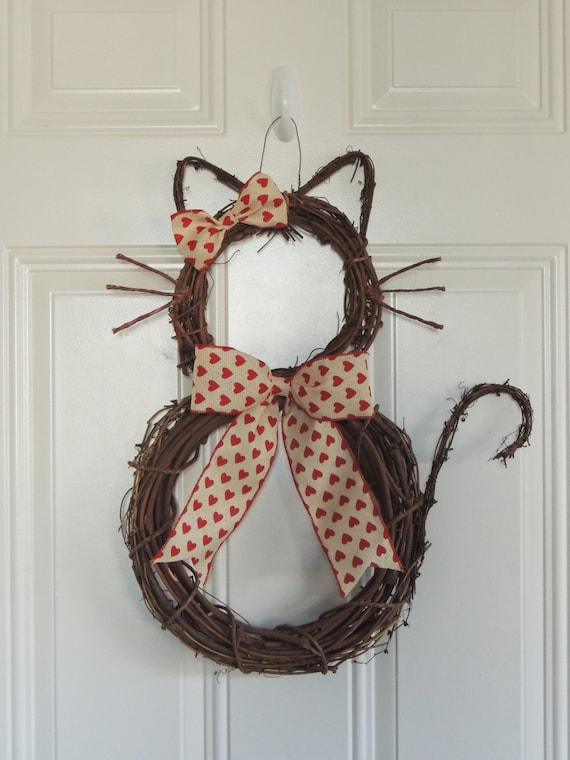 Grapevine Cat Valentine Wreath
I love this door wreath, and each one is lovingly shaped and assembled by the Etsy seller. They are 22″-22″ tall, and you get a choice of bow pattern and placements. This is an awesome gift for a cat lover, or for yourself! From Sparkle With Designs.
I hope you enjoyed my Valentine's Day gift guide! I can't wait to see how that hat looks on me.
* * *