It's time for my Valentine's Day gift guide for cats and cat lovers, and as usual, I found some awesome items on Etsy for you! Check them out!
Note: As an Etsy affiliate, I will get a small commission if you click on any of the links below and make a purchase. I appreciate your support!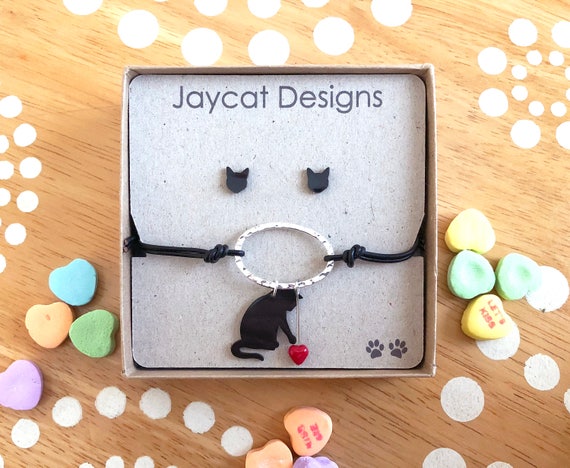 Cat With Heart Bracelet and Earrings Set
Isn't this a cute set? Even better, you get a choice of cat shapes for the earrings. This leather, baked plastic and glass combo comes in a 3-1/2″ gift box.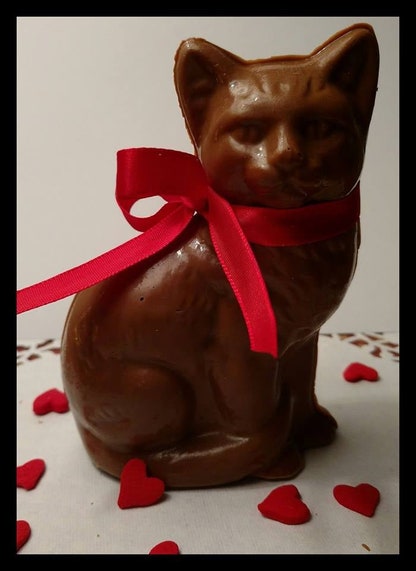 Solid Chocolate Cat
This is my human's favorite pick because it comes in dark chocolate, along with milk chocolate, white chocolate… or tuxedo! This kitty is an 8 oz., solid chocolate treat, and is 4-1/2″ tall. He comes in a flat-bottomed cellophane bag with a bow.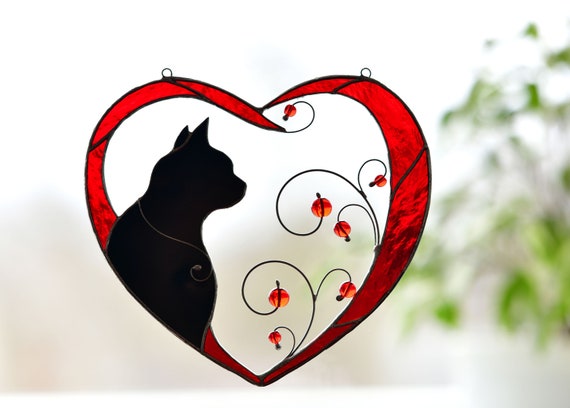 Stained Glass Cat in Heart
This pretty stained glass heart with kitty will look so pretty in your window or garden. It's 5.9″x6.37″ and comes beautifully wrapped.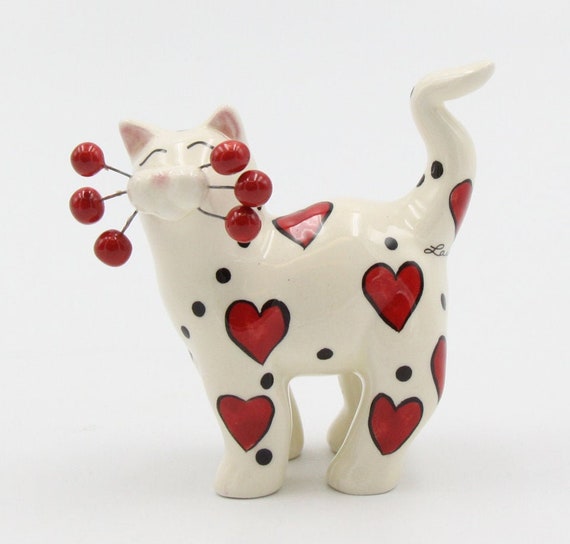 Handpainted Ceramic Mini Cat Figurine
This whimsical Valentine kitty is just 3″x3″ and sure to make your recipient smile!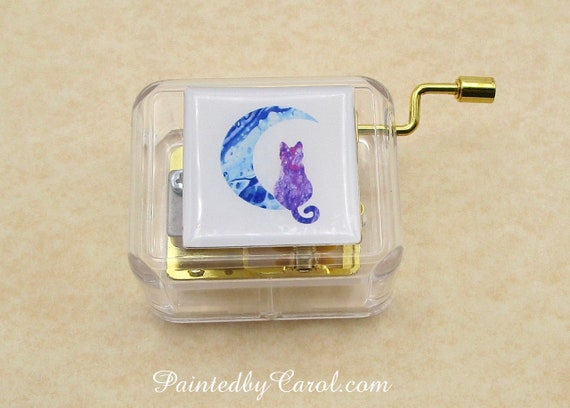 Cat and Moon Music Box
This sweet, hand-cranked acrylic music box plays either "Over the Rainbow" or "You Are My Sunshine." Because it is manually wound, no battery is necessary, and it is 3″x 2″x 1.2″. Gift box is included.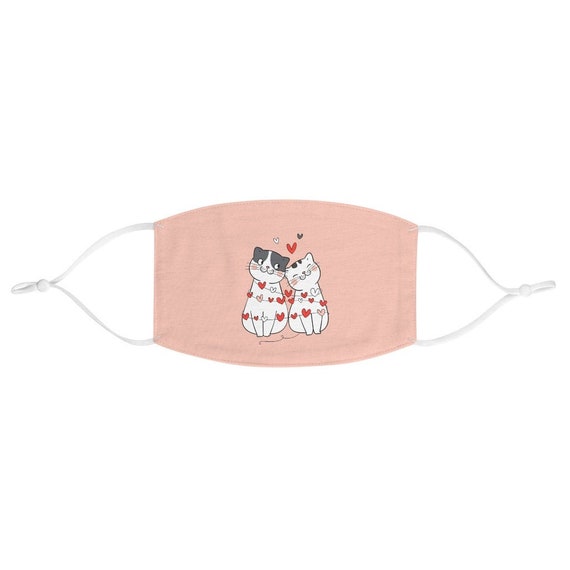 Cats in Love Valentine's Day Face Mask
Since it looks like most of us will be wearing masks through Valentine's Day this year, why not make it a cute, festive one? It's washable and reusable, and with adjustable ear loops and a light stretch to the fabric, a comfortable choice.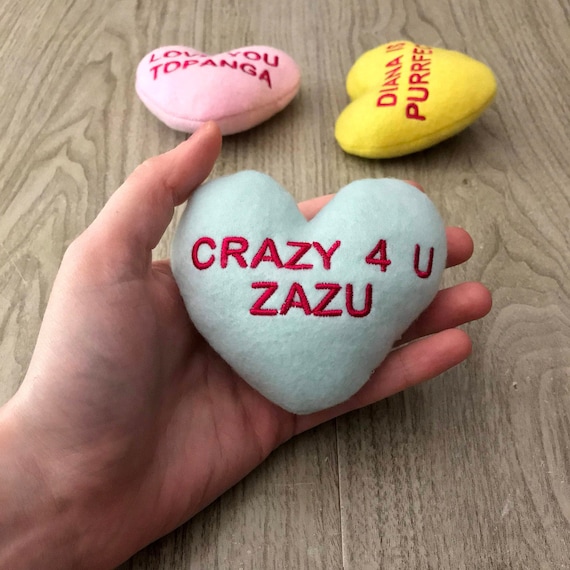 Personalized Heart Catnip Toy
What fun — a catnip conversation heart with a message personalized for your kitty (or your friend's kitty). You get a choice of three colors — pink, yellow or blue — and a variety of sayings to add your cat's name to. It's a generous 3-1/2″x3-1/4″.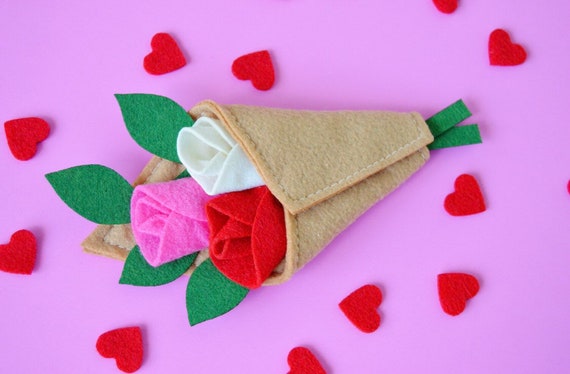 Catnip Rose Bouquet
Wouldn't your cat love a huge 7″x4″ bouquet of catnip roses? I know I would! Made from eco-friendly, recycled felt and organic catnip, this is the perfect gift for any kitty.
So did you like my picks? Have a favorite? Let me know in the comments!