It's that time of year, in which I show you my favorite Etsy gift items for kitties! I found so many cool things that I had a hard time narrowing it down to just ten. But I think you will like them. I tried to find something fun for every human's pocketbook. Make sure you check out the other items from each Etsy seller — there are usually some other really cool gifts in their shop too.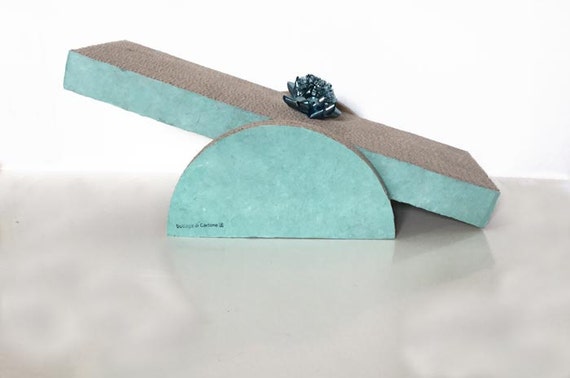 Swing Cat Scratcher
Doesn't this scratcher look like loads of fun? It's 17″ long and 8″ wide, so it's perfect for one medium-sized cat or two (or more) playful kittens. Plus, it's made from recycled paper, so it's environmentally friendly along with being a nice piece of kitty decor.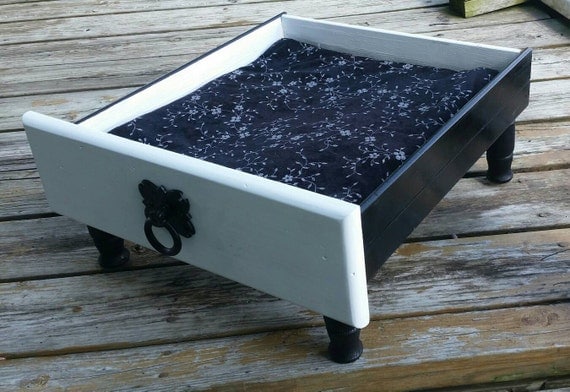 Luxury Black and White Footed Cat Bed
How cool and stylish! This footed cat bed is 17″x19″ so most kitties will find it nice and roomy. You can't tell from the photo, but the pillow cover is lightweight faux suede with a silver metallic embroidered floral design so it's kind of sparkly too! Even better, the price is pretty nice for a sturdy piece of cat furniture like this.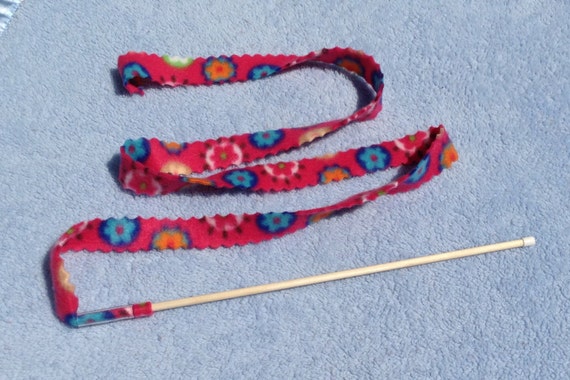 Cat Charmer Interactive Cat Toy
Really on a budget but want to give your cat hours of interactive fun? These charmers can't be beat! The smooth wood handle will be gentle to human hands, to encourage hours of playtime. 'Cause humans need encouragement for hours of play! Kitties won't need any encouragement at all — this snake like toy is an awesome exercise tool.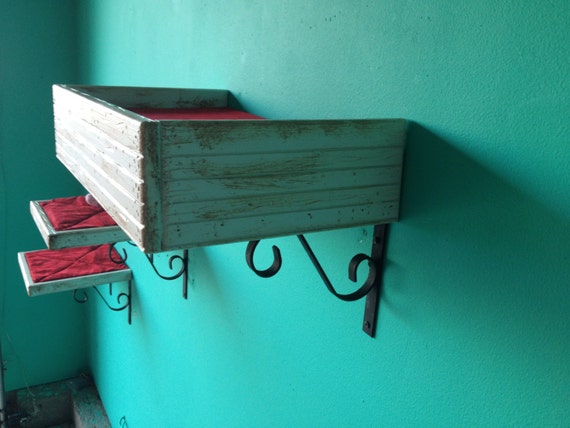 Cat Shelves and Wall Cat Bed
This rustic cat stairs and bed set comes in a variety of finishes and covers. Made from reclaimed wood, it will please humans' esthetic sensibilities while satisfying the feline need for vertical space.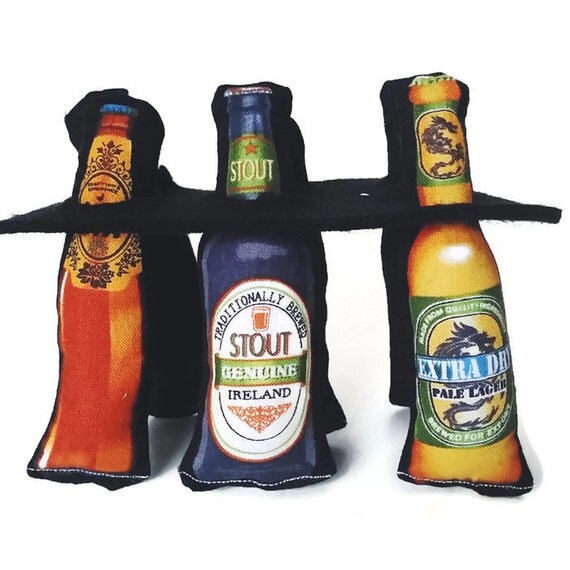 Beer Six-Pack Catnip or Valerian Toys
Germany has awesome beer… and apparently they also have awesome beer-shaped catnip and valerian toys! Make your choice — catnip, valerian or half-and-half — and grab this six-pack now!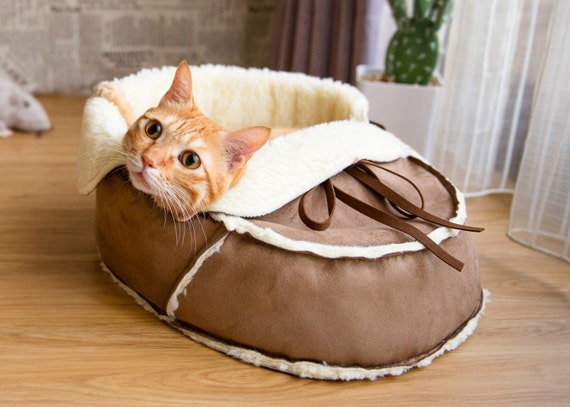 Moccasin Shaped Cozy Cat Bed
I haven't seen many cat beds that look as comfy as this one! Made from sumptuous sherpa and soft suede, this shoe shape is an invitation for any kitty to snuggle in and nap. It fits kitties up to 18 lbs.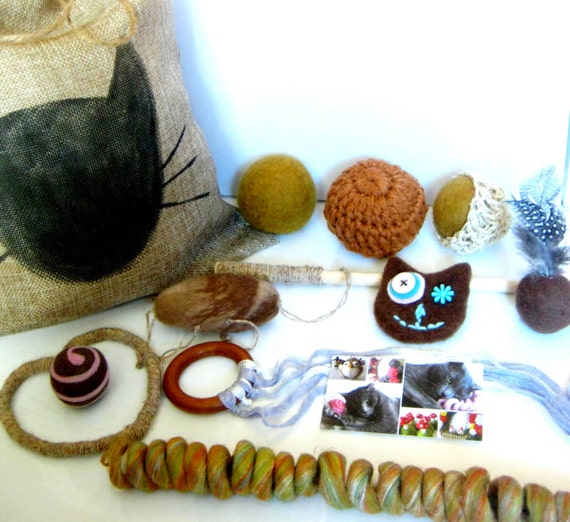 The Cat Fun Bag
Who needs stocking stuffers when you can get a whole gift bag of cat toys! Each set contains more than 10 different handmade toys, treats and accessories. There will be hours of fun on Christmas morning!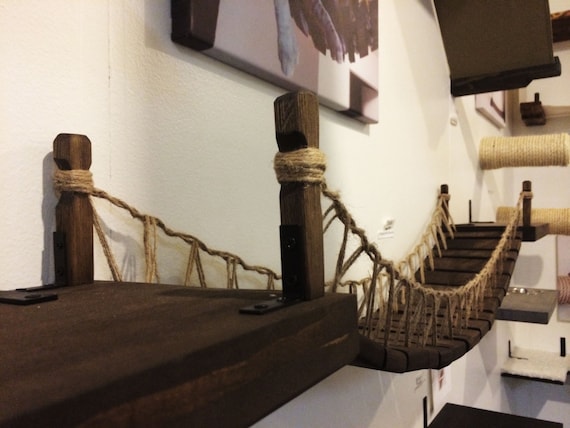 Indiana Jones Cat Bridge
Here's one for all you indoor-only adventure cats! This bridge offers vertical space and loads of fun! It's handcrafted, sturdy, and tested to hold up to 85 lbs. The seller can custom make a bridge to your specifications!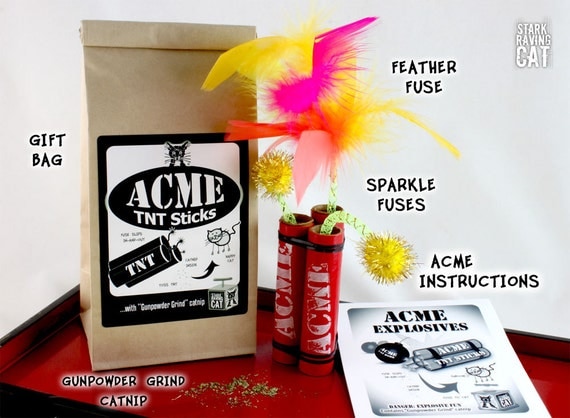 ACME TNT Catnip Cat Toy Sticks
Kitties will explode with pleasure when they get a hold of these TNT sticks! They are packed with "Gunpowder Grind" catnip, and when the cat pulls on the fuse, poof! Out comes a dose. And yes, they can be reloaded. This is one of most creative cat toys I've seen yet!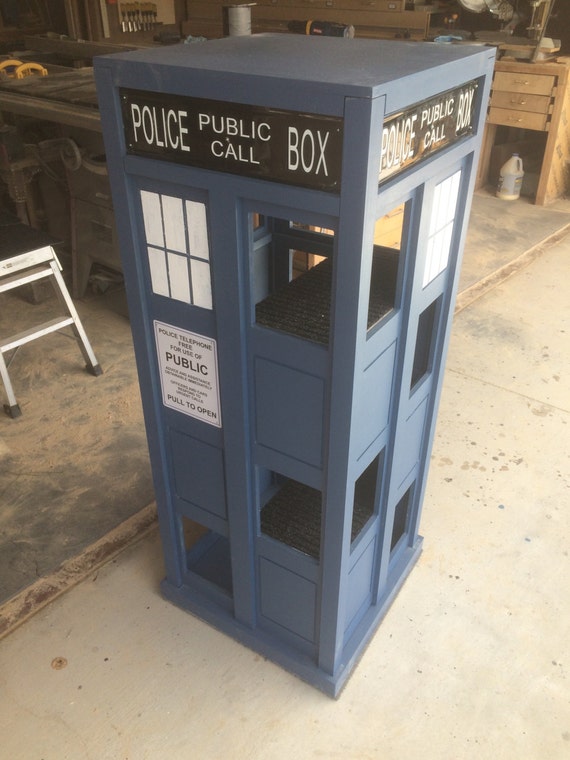 Bigger on the Inside Cat Tower
I can't guarantee you will be able to do any time travel in this amazing cat tower, but any kitty family will love to explore inside it! it's 49″ high and each one is custom made (and the price tag shows it, too!). It says there are four shelves… but who knows what is really in there?
I hope you liked my Christmas kitty gift guide!
Disclosure: All the links to these gifts are Etsy affiliate links, and I will get a small commission if you click through and make a purchase.