I am a little bit behind — I meant to get this cat Valentine's Day gift guide up a few days ago! But I finally browsed through Etsy and found some really cool items, for both kitties and their humans! I can't wait to share them with you.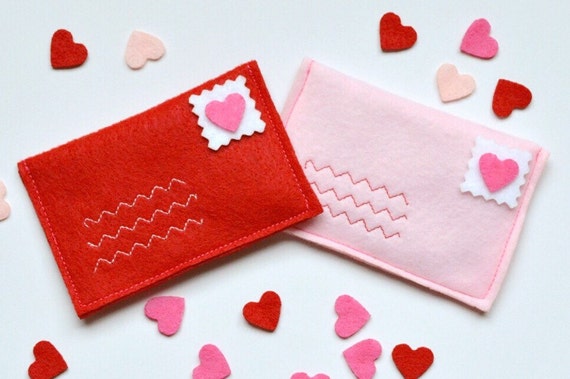 Catnip Love Letter — Valentine Cat Toy
This is the best kind of love letter — a catnip infused one! It's a perfect way to tell your cat you love her. Your choice of either a pink or red letter… or get both!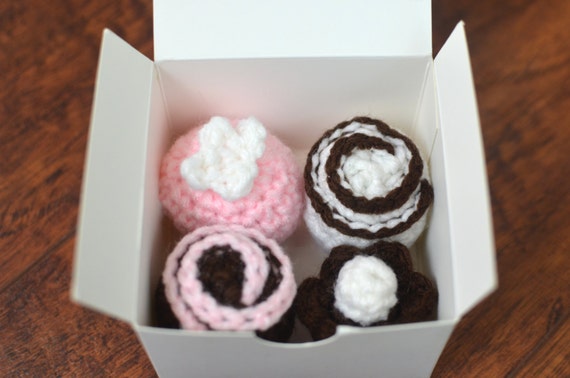 Box of Crocheted Cat Toys
What could be sweeter than a box of handmade chocolates that actually aren't chocolate (because chocolate is bad for kitties), but are actually crocheted cat toys? You get four, and if your cat is not into the nip (some aren't), don't worry — you can get 'em with or without added catnip.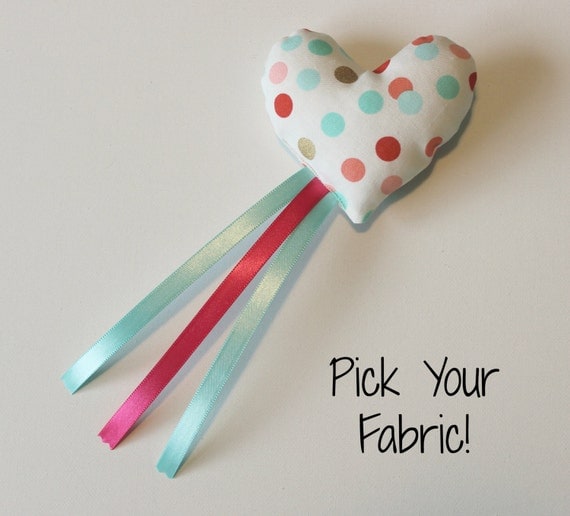 Flying Heart Catnip Cat Toy
This heart is a nice size — about 3-1/2″ wide — and it has a fun rainbow of ribbons for extra carrying-around fun! They have a bunch of different fabrics to choose from too!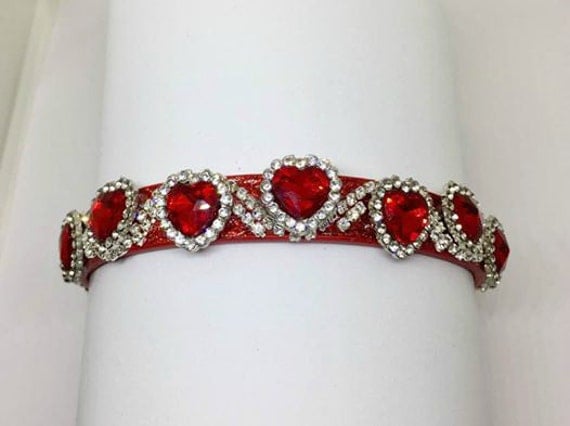 Red Heart Valentine Cat Collar
What a stunning collar! And if red isn't your color, you can choose blue, purple, or topaz blue instead. The hearts are crystal glass rhinestone and the collar itself is sparkly pleather.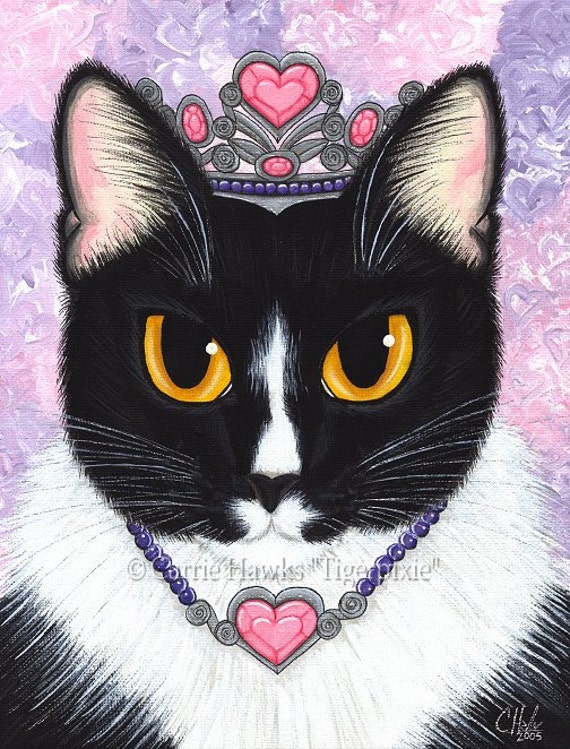 Valentine Tuxedo Cat Princess 5×7 Art Print
I've been wanting to feature something from artist Carrie Hawks for a long time because I love her work! Do you know her yet? In addition to her awesome talent, she is also the human to Anakin, the popular and very handsome two-legged kitty. (And yes, she has painted him too.) This art print would make a nice little gift for anyone who loves cats, especially tuxedo cats.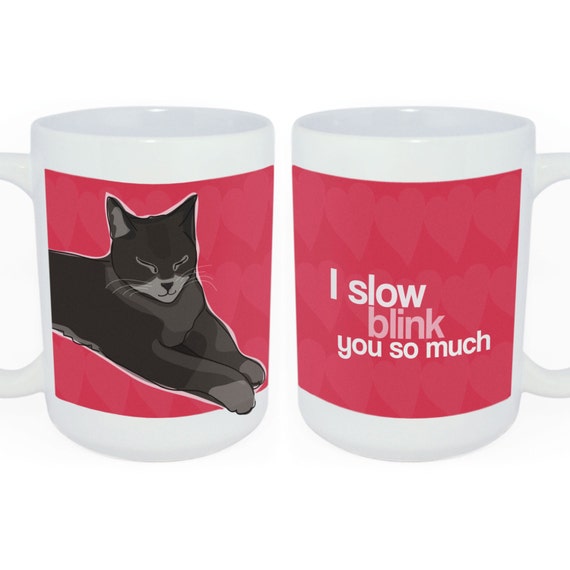 I Slow Blink You So Much Cat Mug
Here's a mug with a sentiment any cat, or cat-savvy human, can relate to! Plus some sweet kitty art to go with it. It's a cool mug without being overly cutesy or cloying… just like us kitties.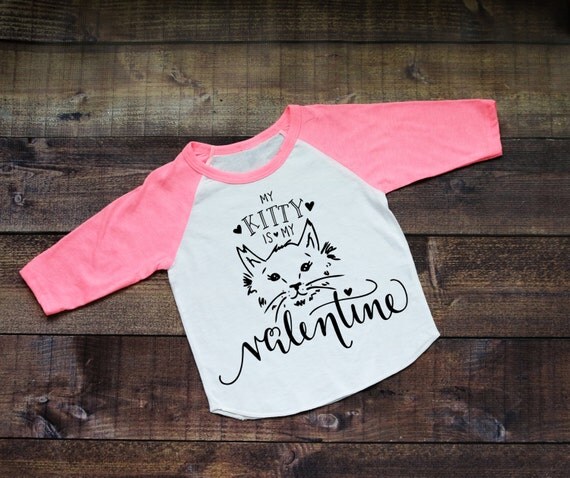 Valentine Kitty Baby's or Kid's 3/4 Raglan T-Shirt
Do you know a young cat lover? Here is a cute 3/4 raglan tee just for them! The sleeves come in a variety of colors, too.
I hope you enjoyed my Valentine's Day gift picks!
* * *
---
---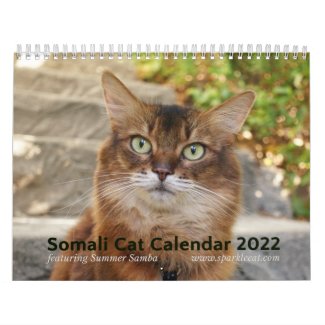 2022 Somali Cat Calendar Starring Summer Samba
See all of Summer's merch at her
her Zazzle Designercat Shop