It's already time to shop for back to school supplies! And if you are here, you are undoubtedly a cat lover who wants them to reflect your (or your kid's) passion. So here is my annual Etsy round up of school materials with a feline theme. I'm ready to head off to school with my glittery backpack (yes, I have several)… and you will be too.
(Note: We are Etsy affiliates, and if you make a purchase through these links, we get a small commission. Thank you for your support!)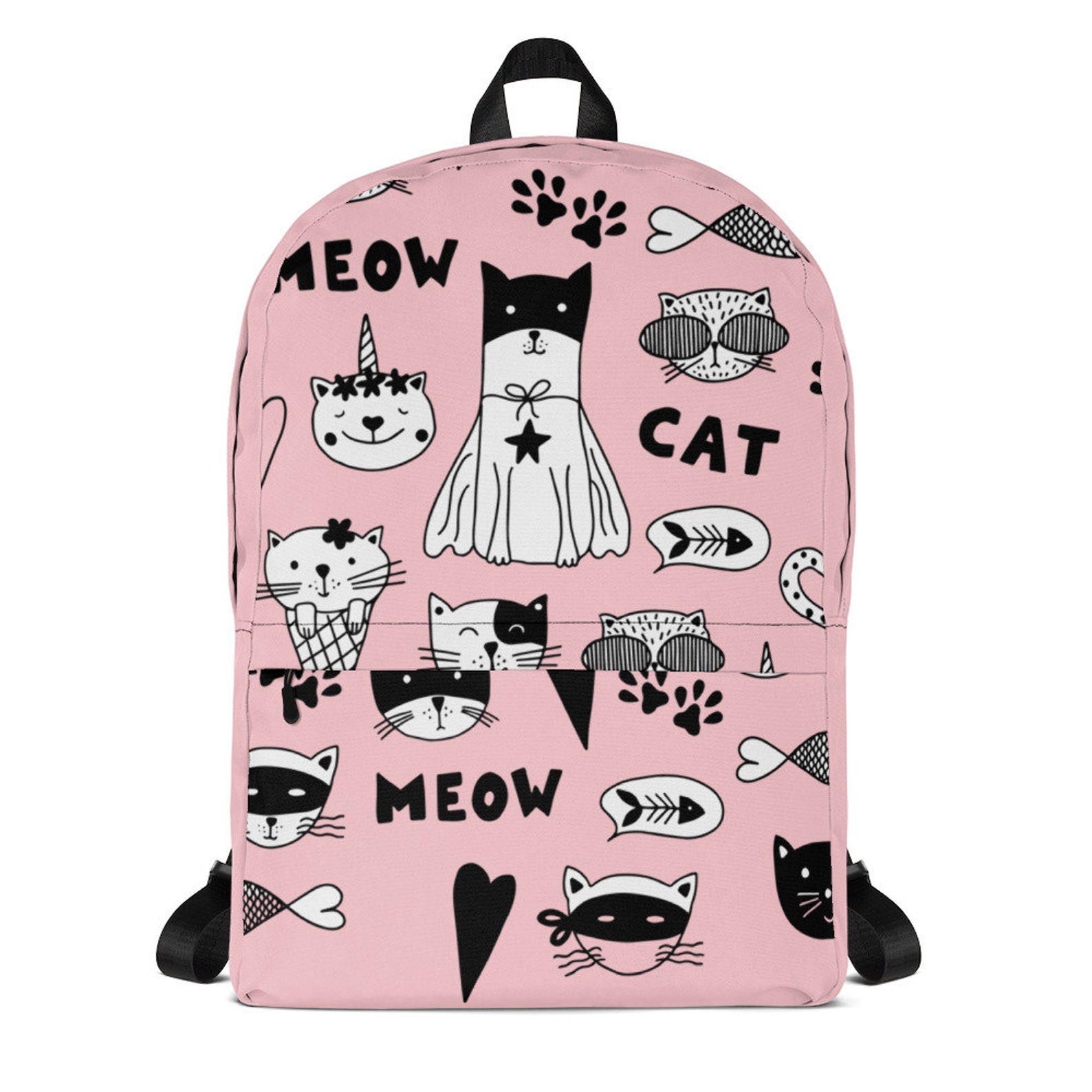 Pink Cat Cartoon Backpack
Isn't this pink kitty backpack fun? It includes a laptop pocket and is 16-7/8″Hx12-1/4″Wx3-7/8″D. It's also waterproof with ergonomic straps, so it's comfy and durable along with being impossibly cute.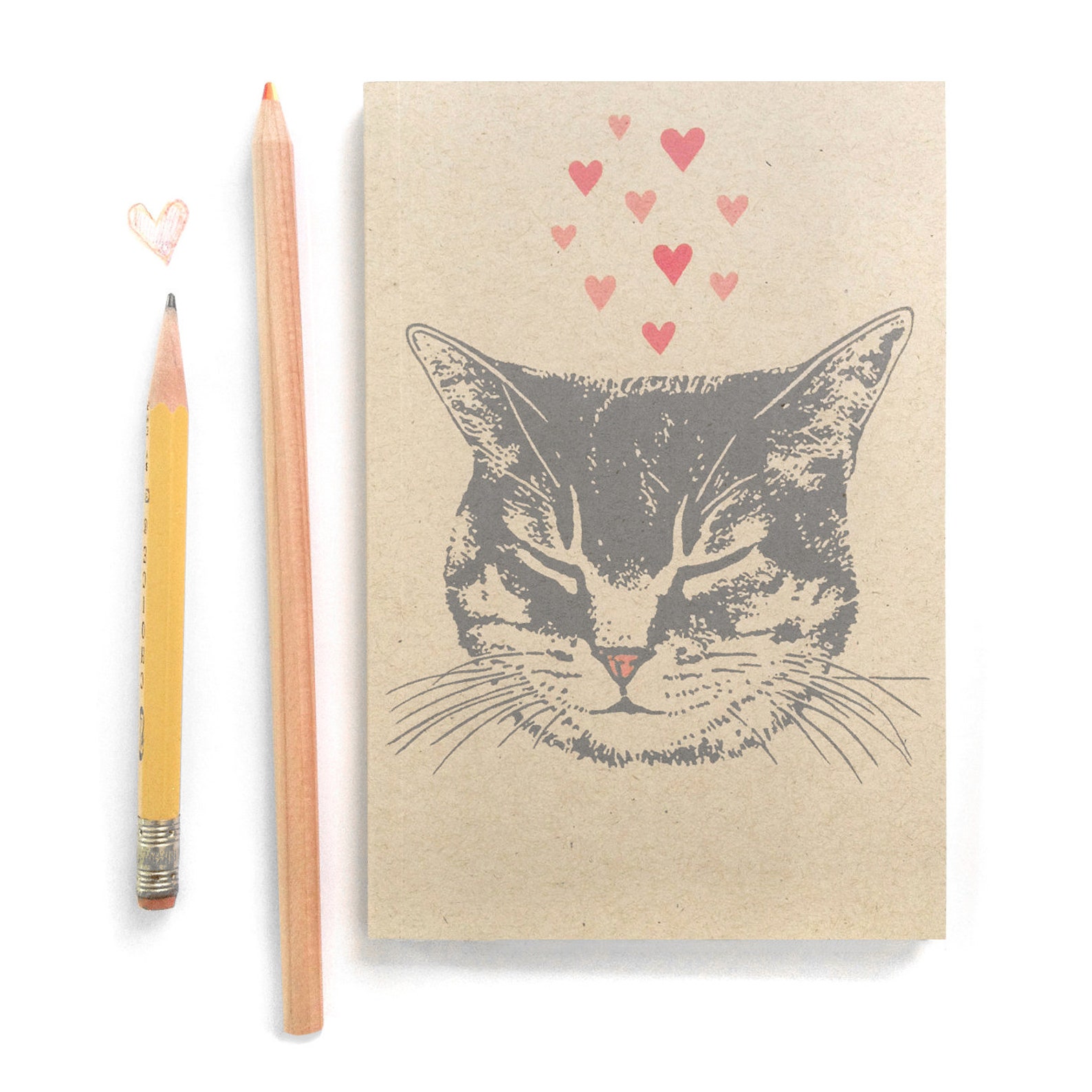 Happy Cat Journal/ Sketch Book
At 4″x6″ and with 60 pages, this adorable journal is pocket sized, and ready for your thoughts or your drawings. Make sure you check out the spine in the listing!

Cat Desk Pen
What sweet, sleek pens! And isn't it cute that the cat is wearing a collar? Each pen contains black ink and is refillable.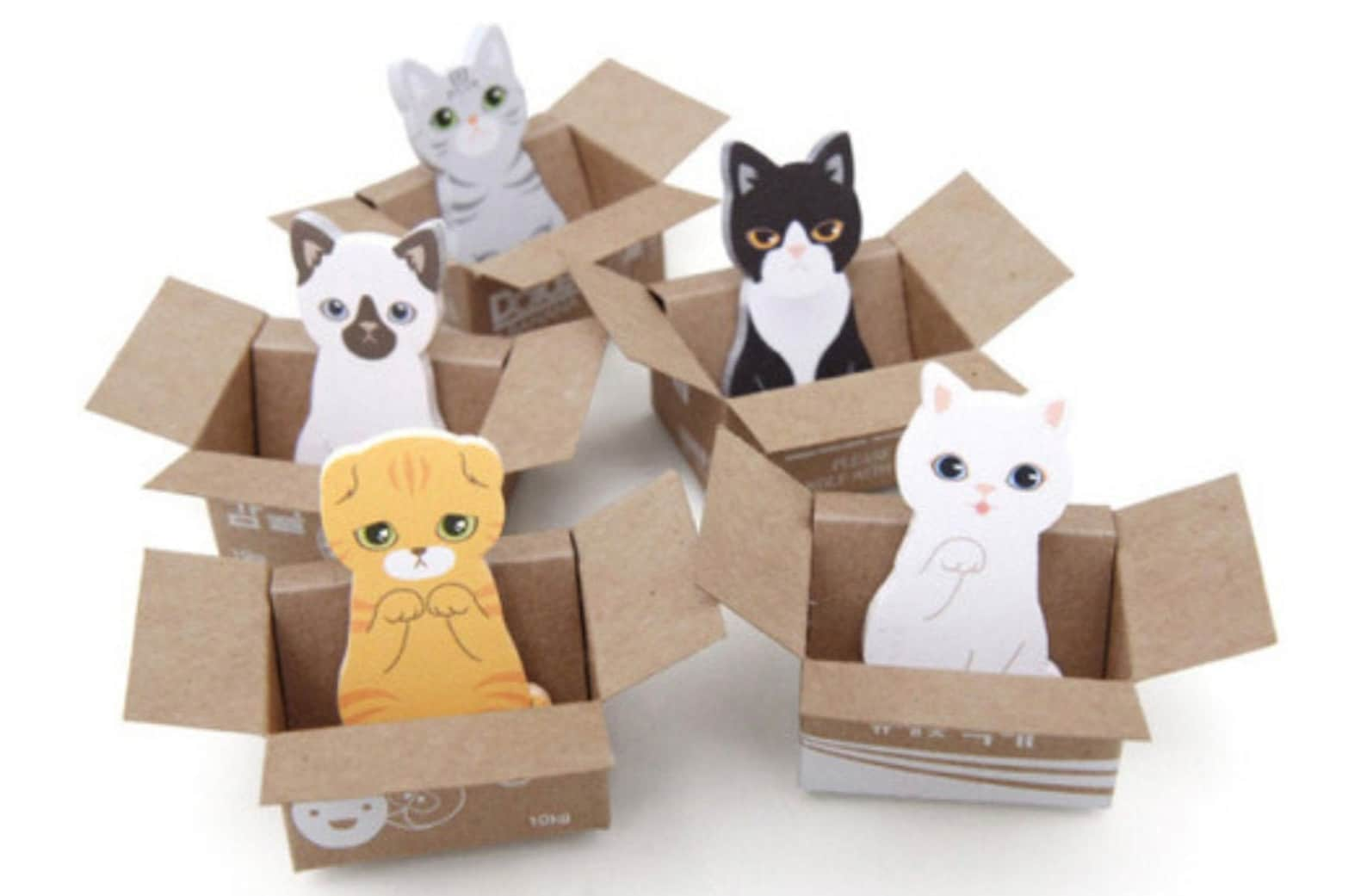 Cat Sticky Note Pad
Not only are each of these sticky memos/ bookmarks ridiculously sweet… each kitty pad has its own box to sit in! So fun and whimsical. Five different cat styles to choose from… or collect them all!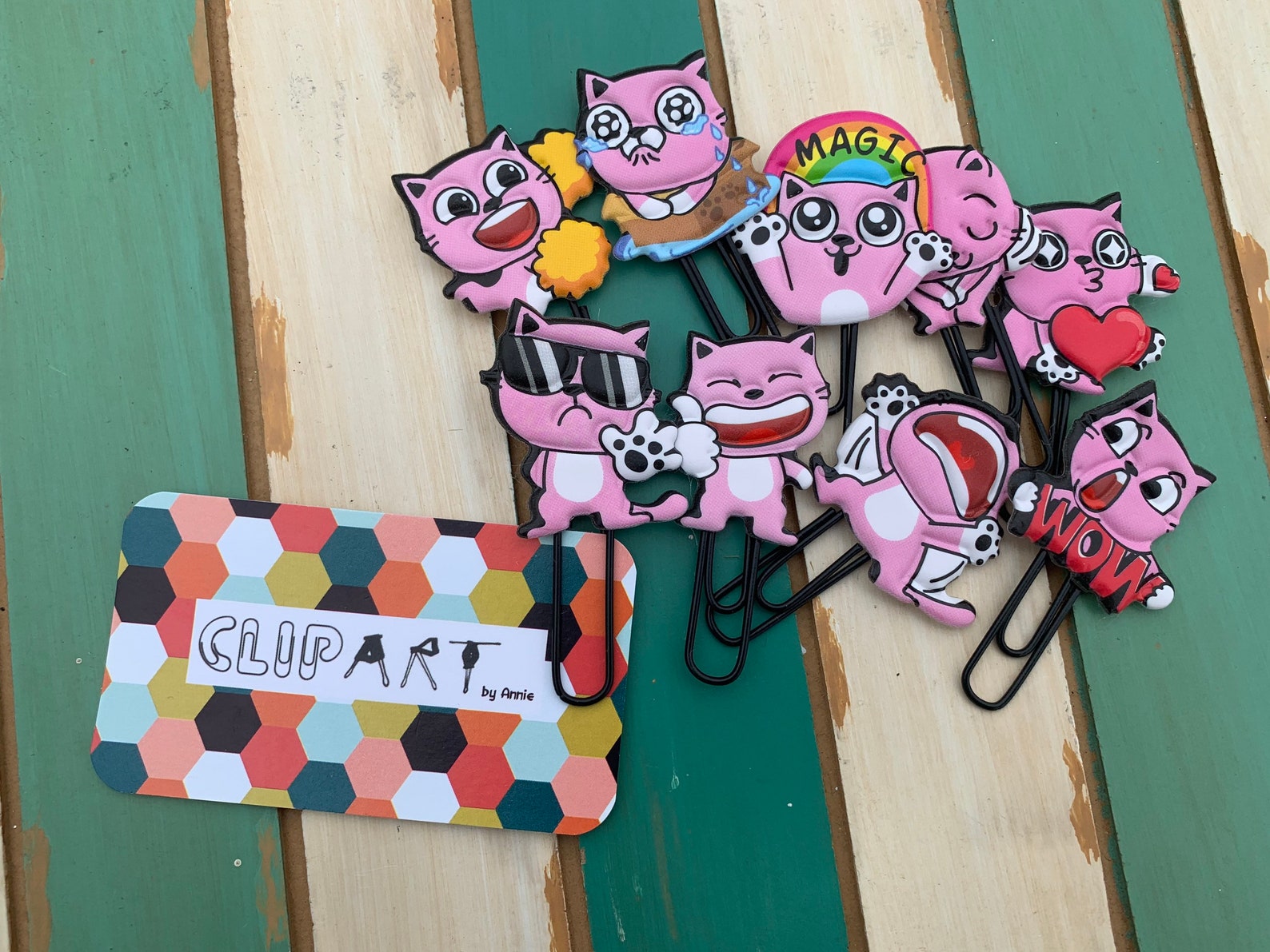 Cartoon Cat Paper Clips
These cartoon cats add loads of whimsy to paperwork, and bring fun to the most mundane tasks. Each set contains 9 different cats.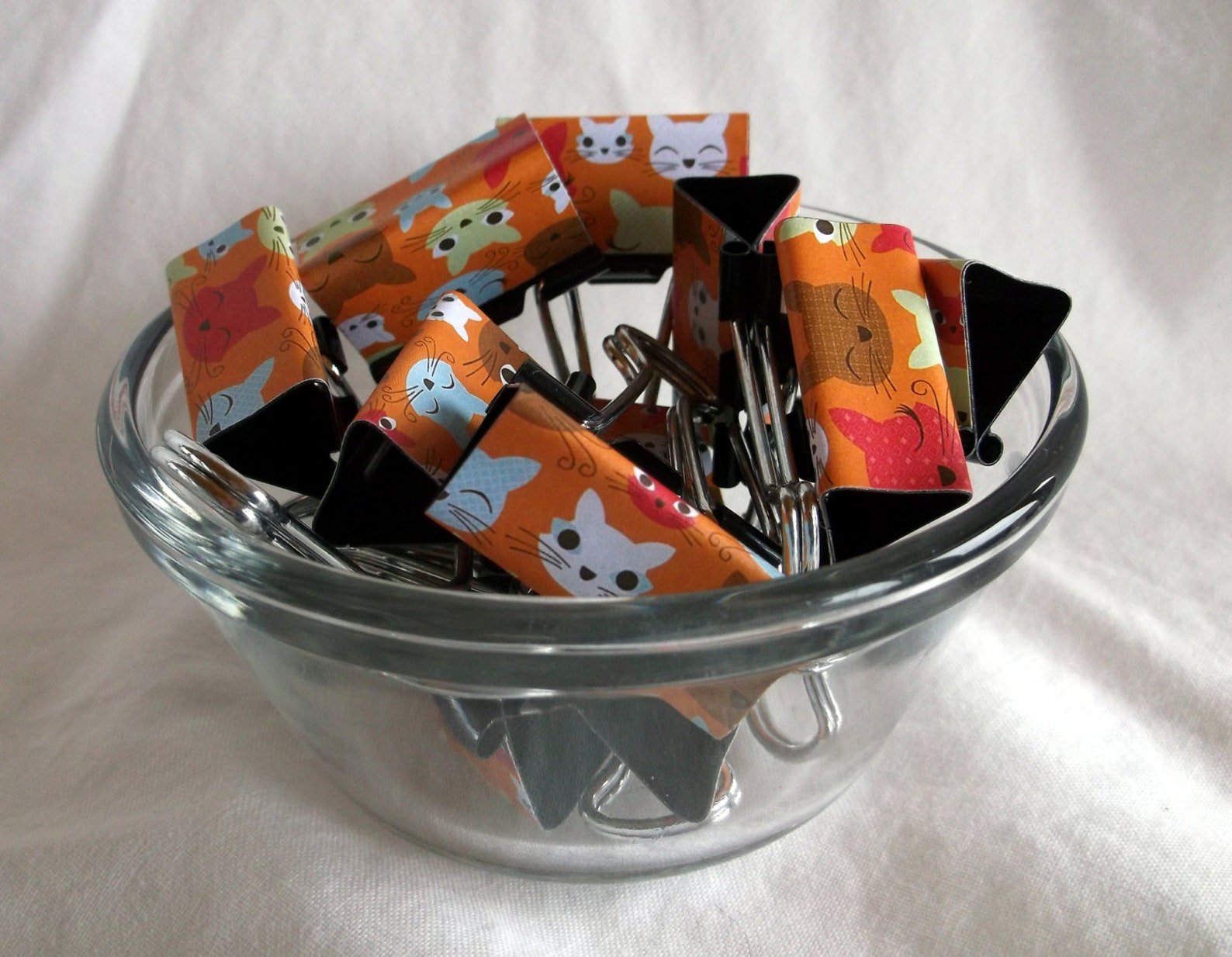 Cat Blinks Binder Clips
Who knew binder clips could be this charming? Who wants black ones, when you can have cat faces slow blinking? They come in medium or large, or a combination of the two.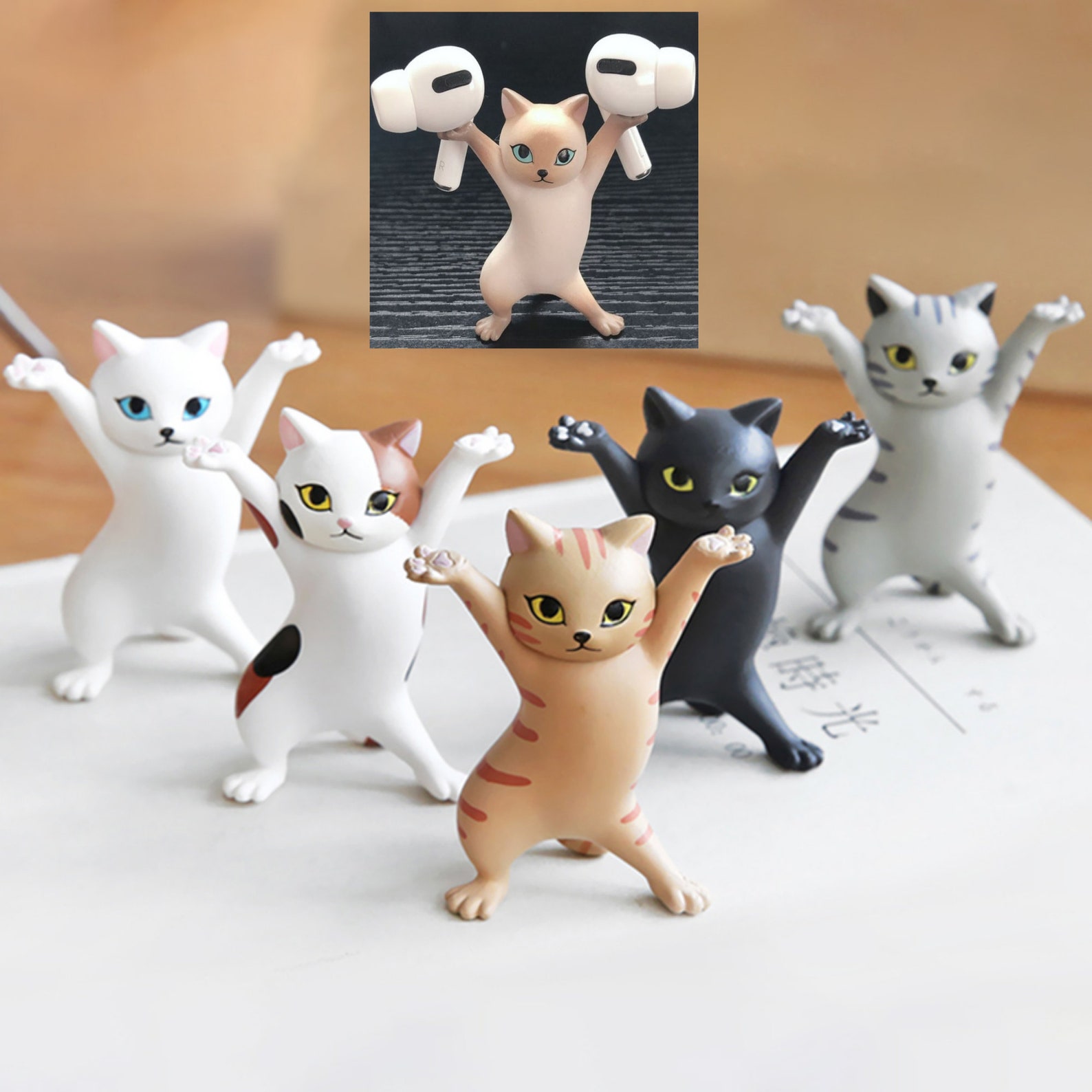 Cat Airpod, Pen and Glasses Holders
These cute kitties hold a variety of small items, limited only by your imagination. Or you can just play with them! They come in a set of five, for all sorts of uses (and adventures).
And while you're at it, check out my spiral notebooks at my Zazzle shop! Here are two of my favorites.

I hope you enjoyed my picks! Let me know your favorites in the comments.