Mother's Day really snuck up on me this year! It's a little earlier than normal, and I'm only getting around to posting my cat lover gift picks just now. So my Etsy choices this year all feature quick turnarounds (post office willing). Here you go!
Note: We are Etsy affiliates, so if you see something you like and make a purchase through these links, we get a small commission! Thank you for your support!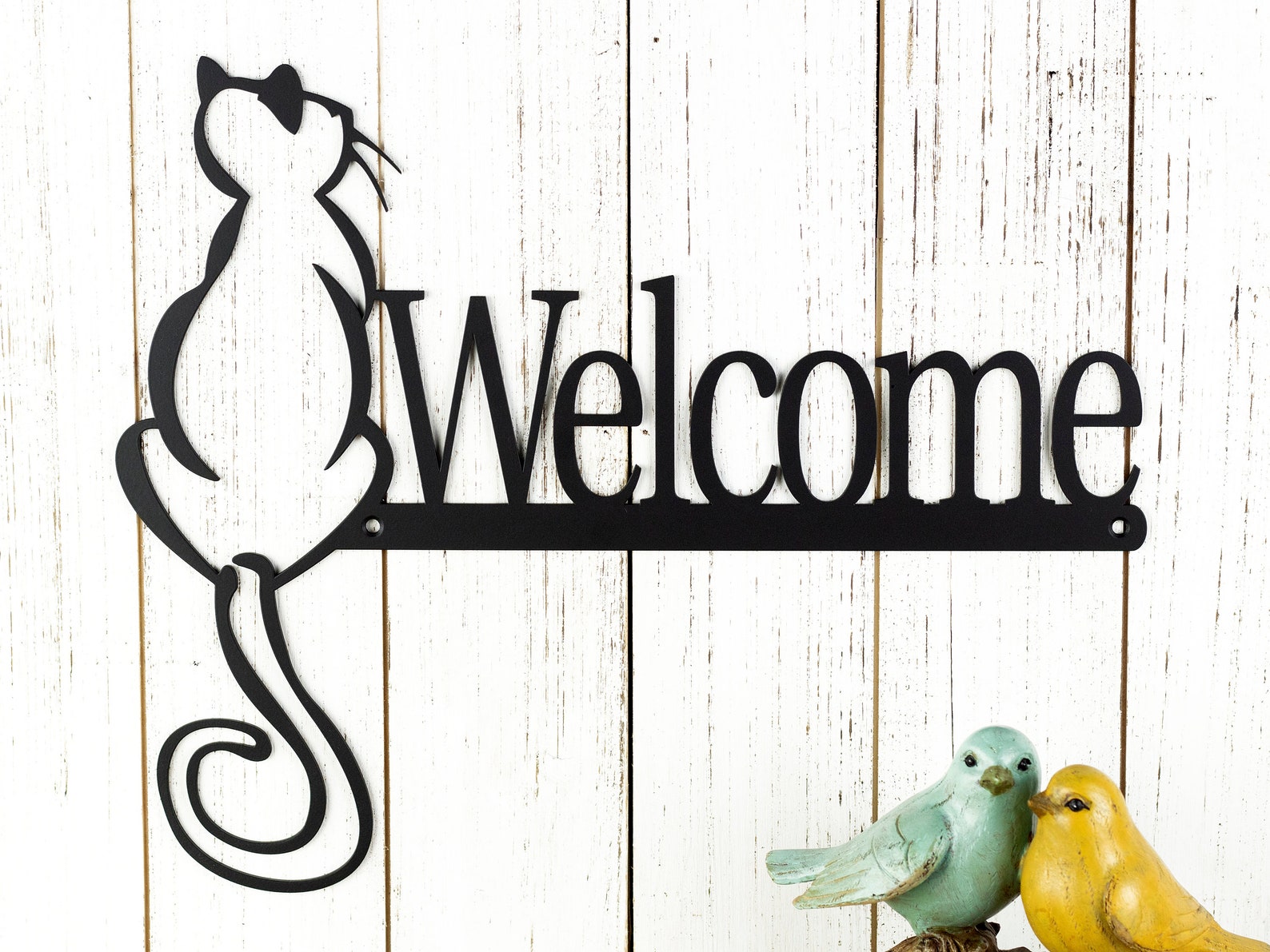 Metal Cat Welcome Sign
This 11-1/4″x13-3/4″ metal welcome sign is so simple and pretty! And it comes in three other metal colors in addition to matte black — raw steel, copper vein and silver vein.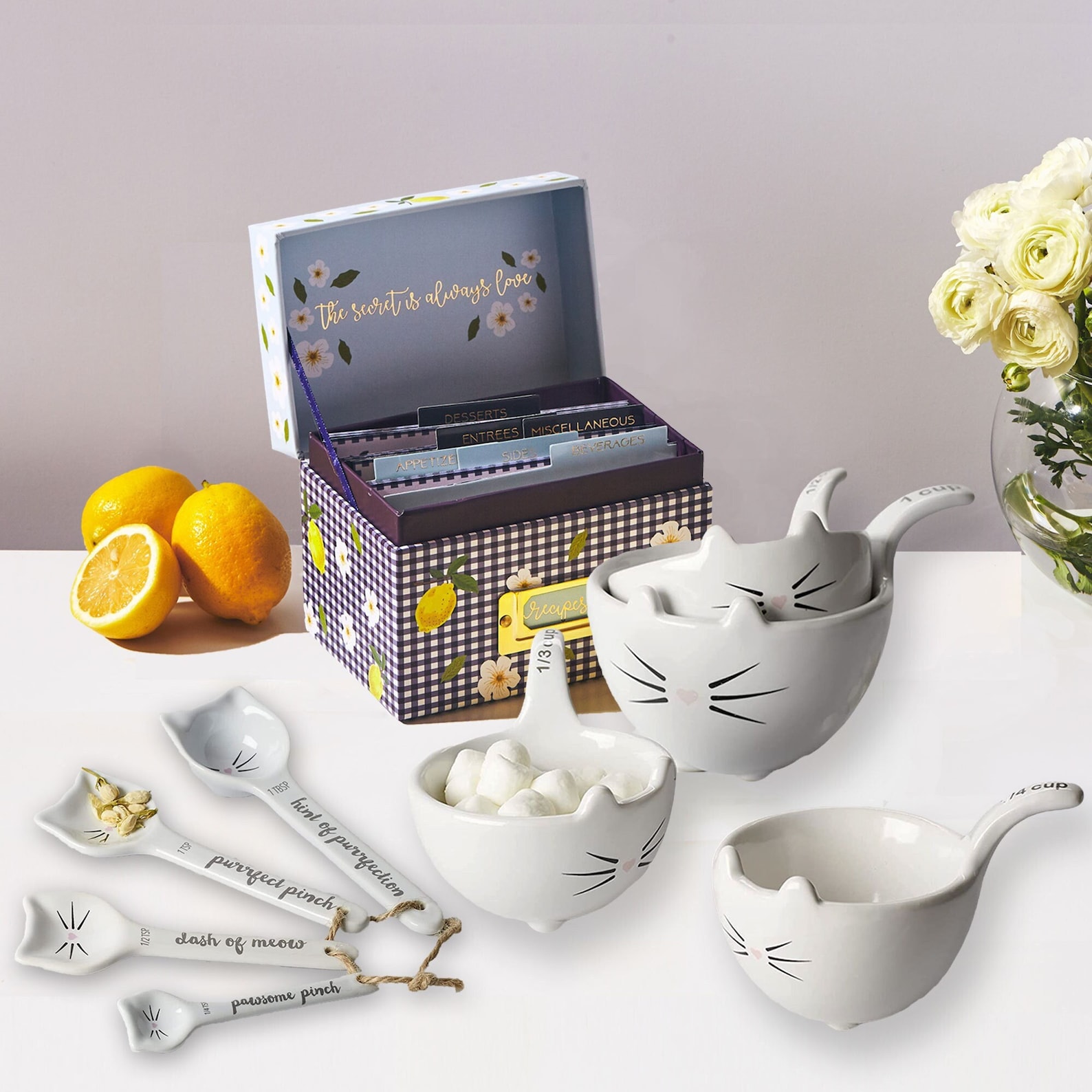 8 Piece Ceramic Cat Measuring Set
If your cat lover enjoys cooking like my human does, she'll be enchanted by this kitty cat measuring cups and spoons set. They are all standard measurements, stackable and easy to clean. Not to mention totally cute and whimsical.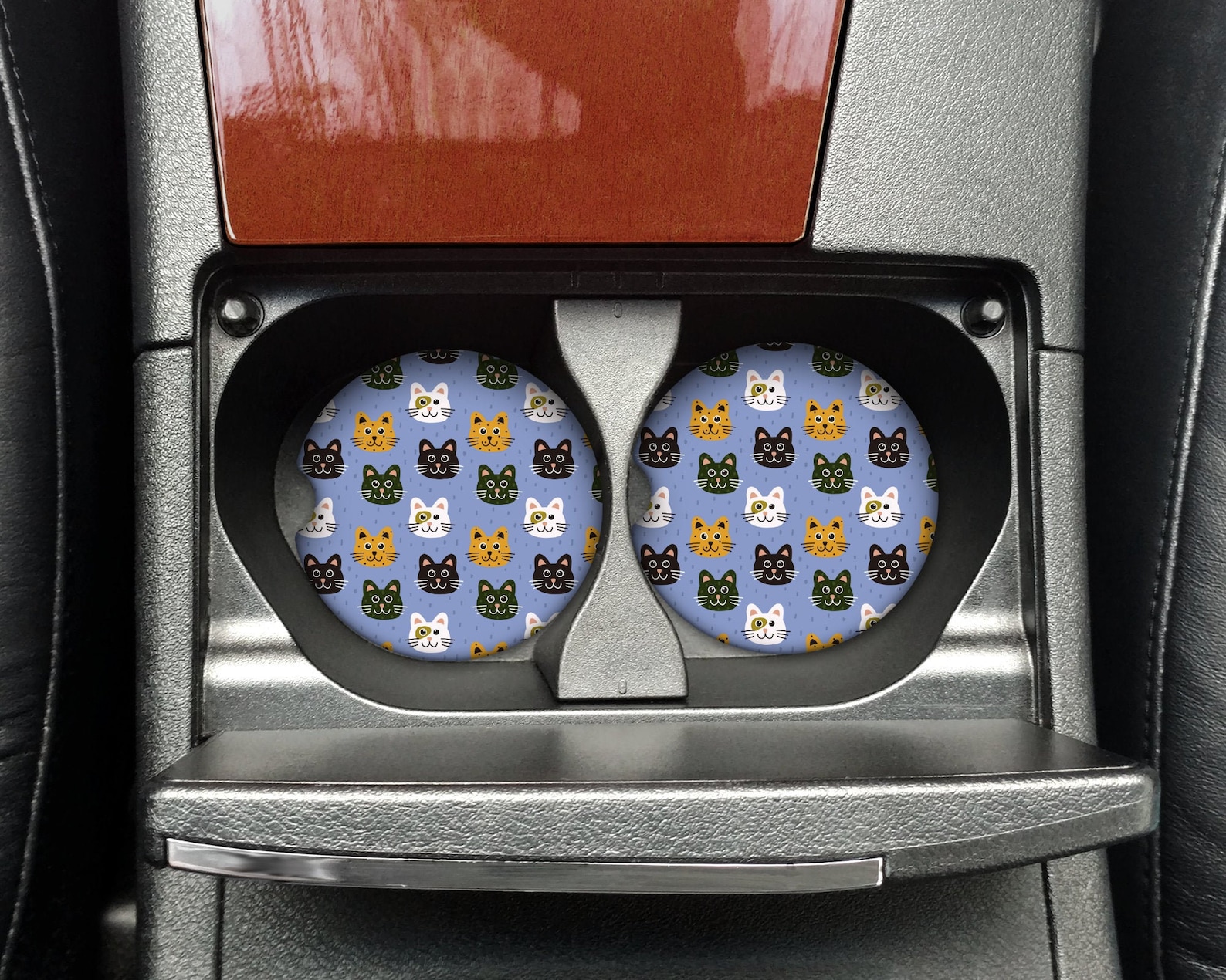 Set of Two Sandstone Cat Car Coasters
These kitty sandstone car coasters will add a touch of cuteness to any cat lover's car! They are both durable and easily cleanable for a fun, unique gift.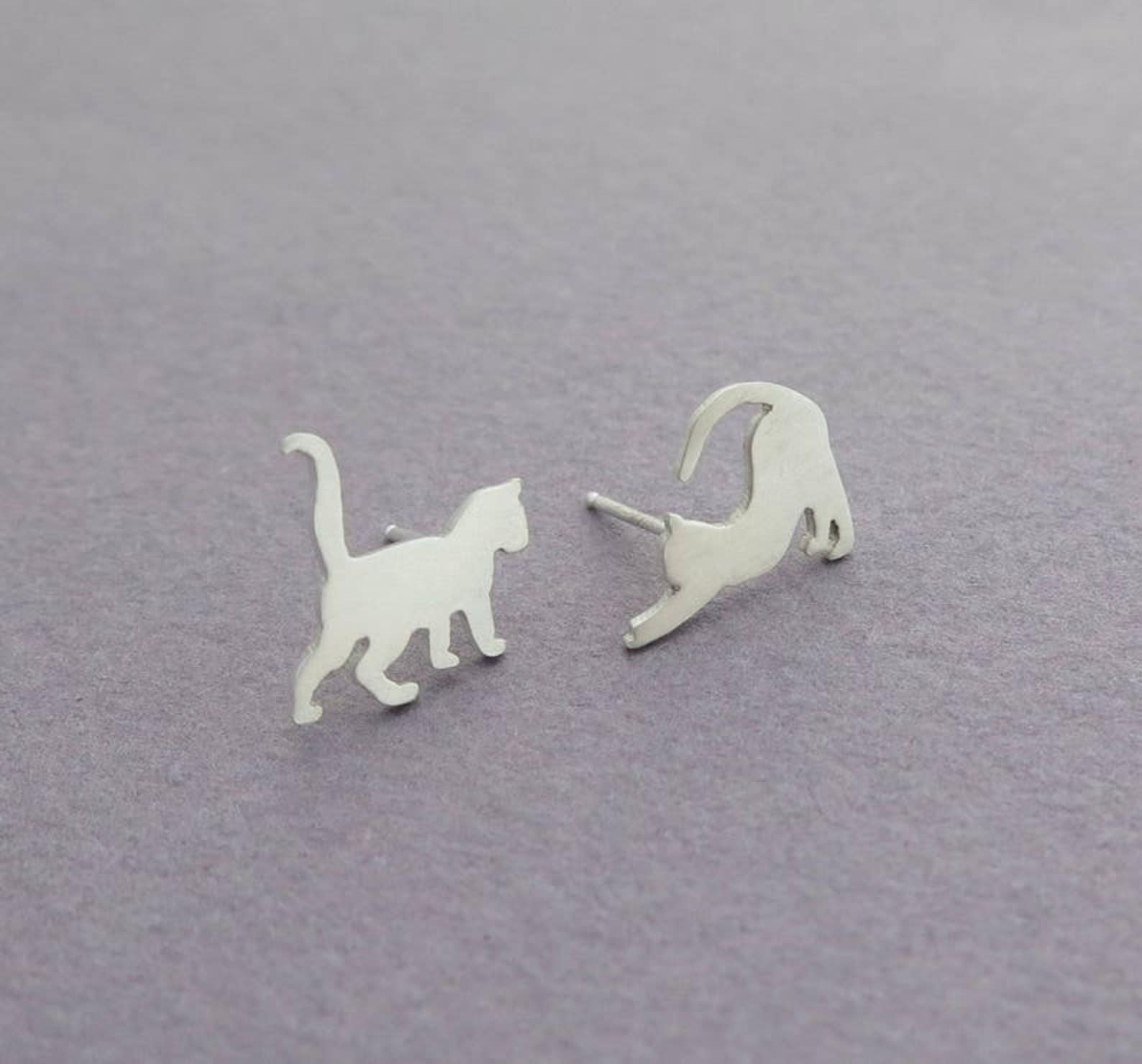 Silver Cat Figure Earrings
These graceful cat earrings are so elegant and dainty! They come in a variety of finishes — 925 Sterling Silver, 18K Gold Plated, Rose Gold Plated, or Black Plated. They come in a gift box, ready to give to your favorite cat lover.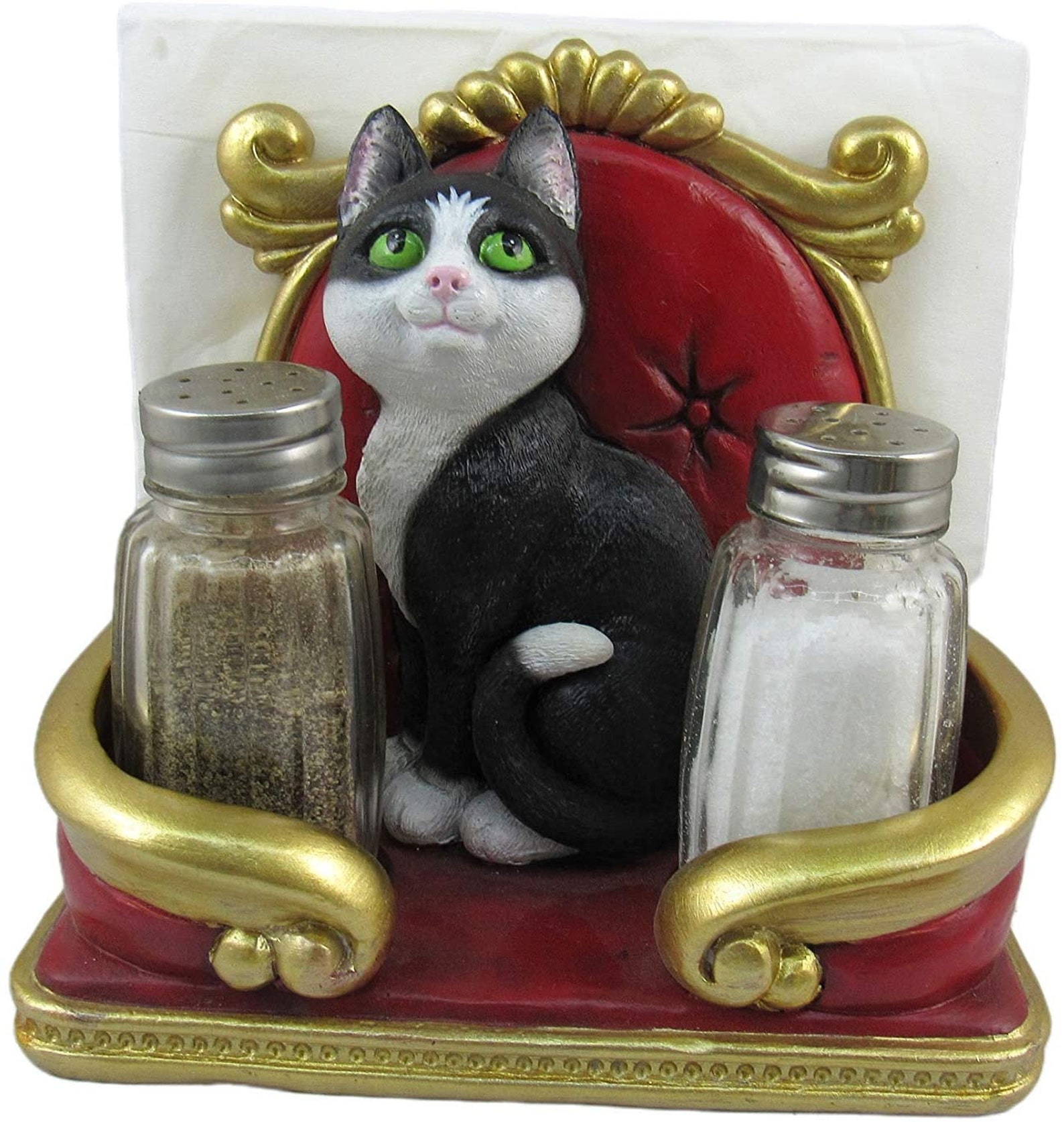 Royal Catering Tuxedo Cat Napkin, Salt and Pepper Holder
Who says a napkin holder has to be ordinary or boring? This one features a cute 6″ high tuxedo kitty that has room in his sumptuous cat bed for a pair of salt and pepper shakers! Made of poly resin and hand painted.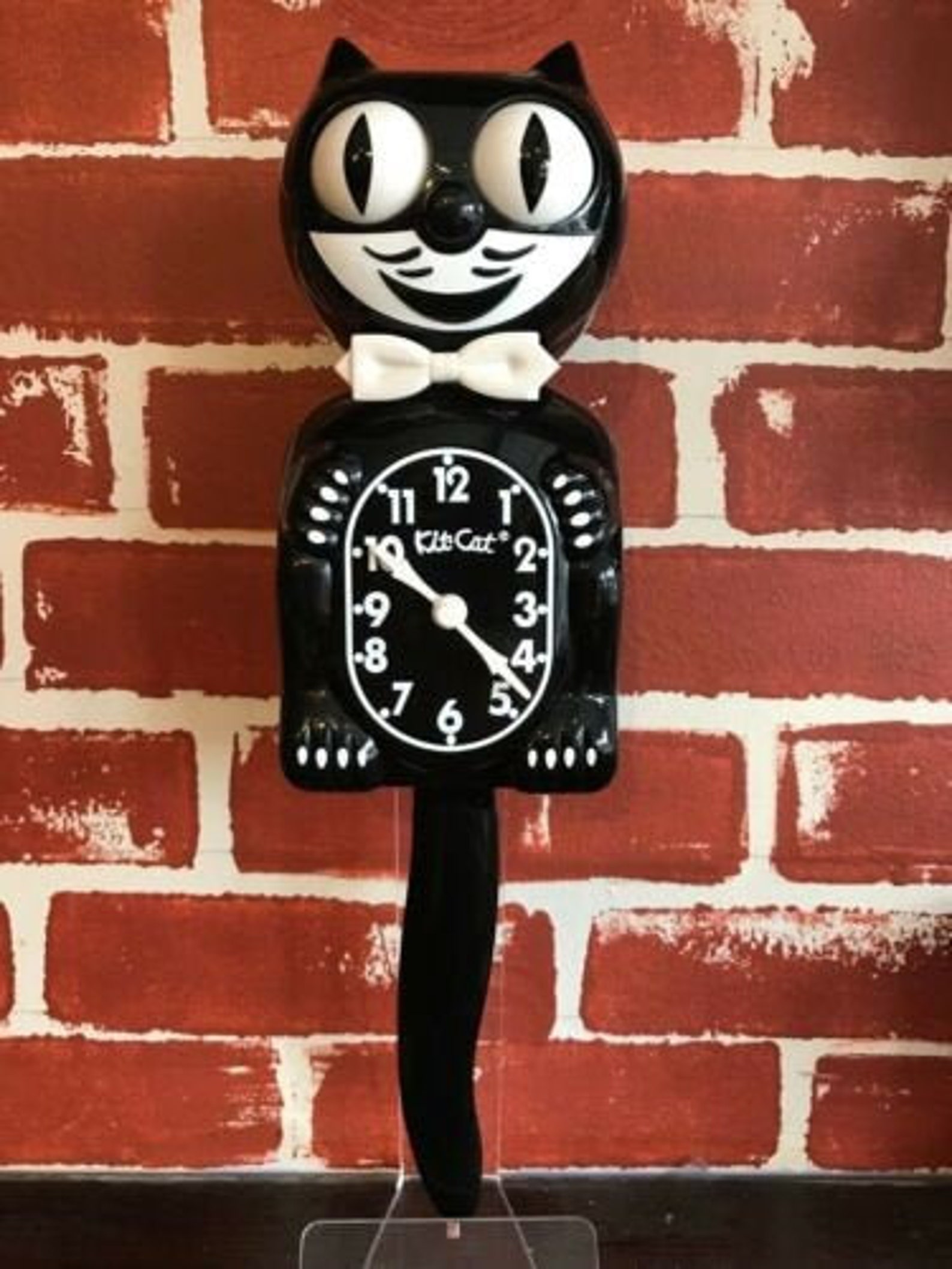 Classic Black Kit-Cat Klock
I think everybody knows someone who has been meaning to get one of these, but just hasn't gotten around to it. (I may actually live with that human!) So why not just get it for them? This battery operated classic is the same kitty that's been around since 1932 (with the addition of the bow tie in the 1950s). No more procrastinating! Just get it.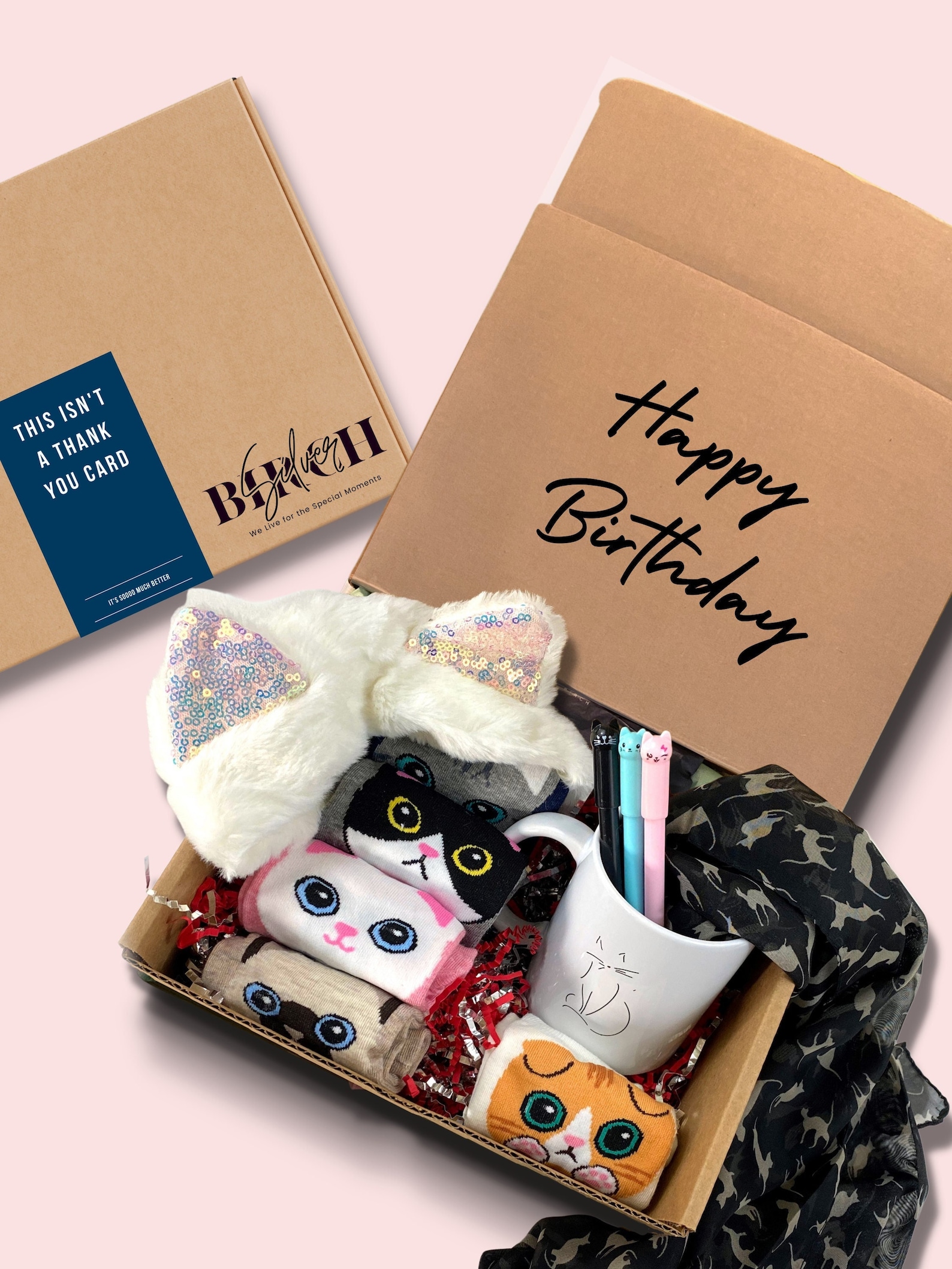 Cat Lovers Gift Box
Here's a fun Catravaganza Gift Box full of gifts to delight any cat lover! It has so much — 5 pairs of socks, each featuring a different cat breed; a cute cat mug; cat ears spa headband (your choice of three different colors); cat scarf; and a set of three cat pens. All packed in a natural Kraft box and sleeve, with lots of crinkle paper to keep everything safe.
I hope you like this year's picks! If you have a favorite, let me know in the comments.