Can you believe it's back to school time already? And I found some really fun cat themed supplies for the new school year! Here's what I have for you.
(Note: We are Amazon affiliates, and if you click through the Amazon links below and make a purchase, we will get a small commission.)

Black and Pink Cat Face Waterproof Backpack
What a cool looking backpack! It also comes in a couple shades of pink and is built for comfort. Carry your books in style and a little bit of sparkle.

Boho Magic Moon Kitty Insulated Lunch Box
This is such an awesome lunch box, you may want it even if it's been decades since you've set foot in a classroom. At 8.5″x5″x8″ it may look small, but it's actually roomy enough to carry your lunch, keys, cards and utensils. Did I mention it's insulated and made of eco-friendly materials?

Glasses Cat Lunch Bag Set with Ice Pack and Food Jar
All the smart kitties will want this lunch box. Along with the cute design you get a matching insulated food jar and a hard ice pack.

6 Mini Cat Face Pastel Highlighter Markers
Here's an assortment of 6 pastel colored mini markers, each one with a different adorable Kawaii style cat face. The small size and whimsical design make them irresistible.

6 Cartoon Cat Multicolor 10-in-1 Retractable Ballpoint Pens
You'll never lack variety with these sweet 10-in-1 colorful pens! There are four cute kitty designs and two rainbows. My human would have died for these as a kid.
Cat Shaped Sticky Notes in 6 Bright Colors
Any cat lover would love these fun 3″x3″ sticky notes! If you are as addicted to sticky notes as my human, you already know they have a billion uses, not just for school. If you're going to use them, why not make them cat shaped?
I have some other cat themed back to school supplies (and lots of other things too!) on my Amazon Influencer page! So check it out.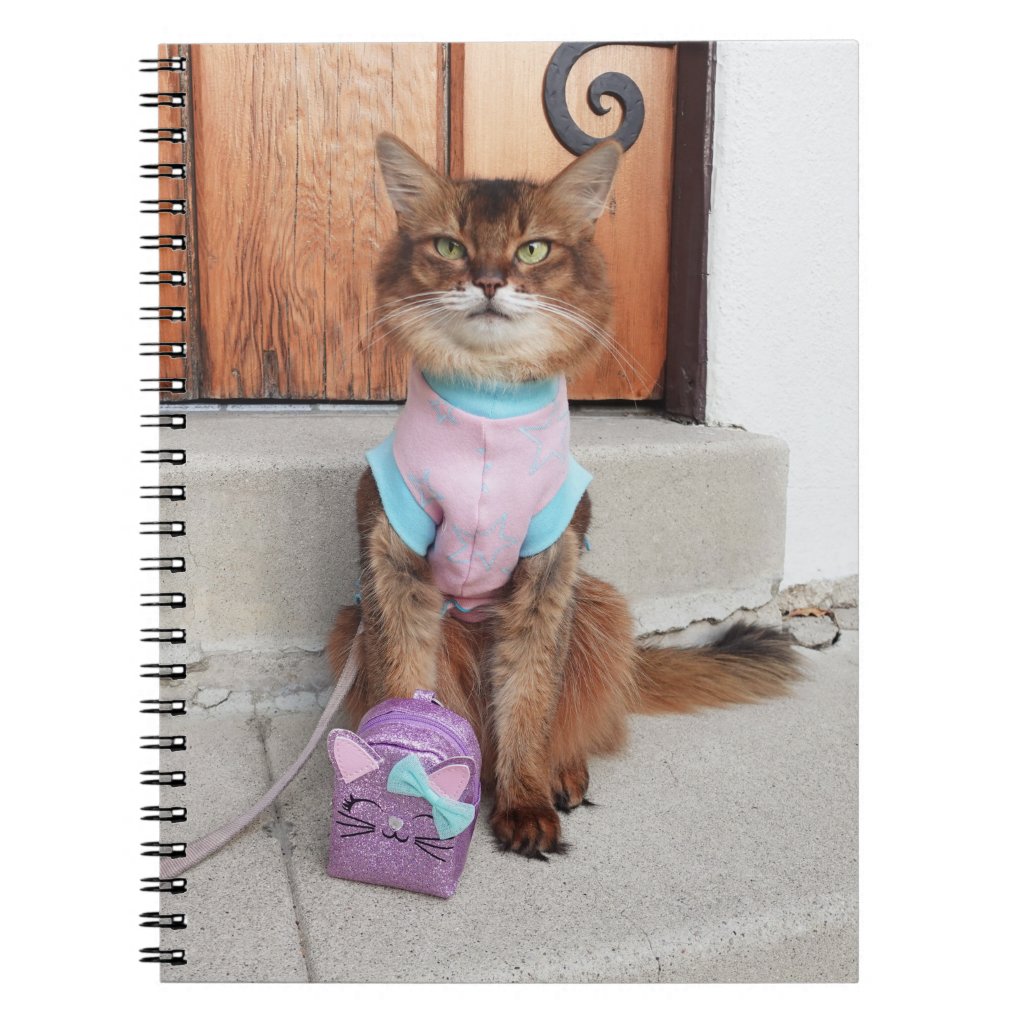 And Don't Forget My Own Back to School Spiral Notebook With My Tiny Backpack
This is just one of my notebook collection — check out the other ones on my Zazzle shop!!
Do you like my back to school picks this year? Let me know if you have a favorite!