I know a lot of young humans are sad because they have to go back to school — and leave their cats behind! So I came up with a selection of cat themed school items that will remind them of the kitties who are napping in a sun puddle while they're stuck in a stuffy classroom. Let's see what I found.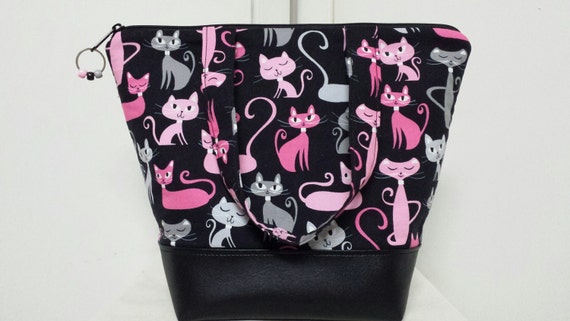 This cute one-of-a-kind lunch bag is handmade and really charming. It's insulated with a nylon interior and vinyl bottom, all for easy cleaning. Oh, and did I mention it's really cute? From Bag It With KF Creations.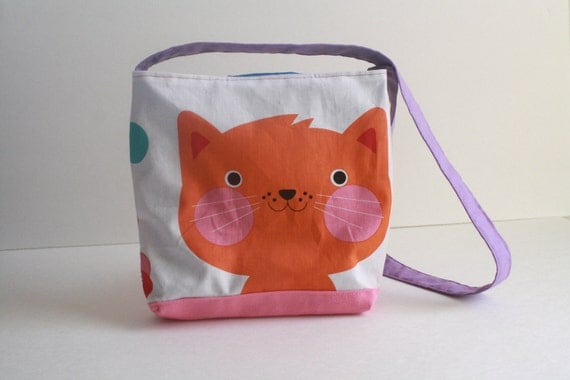 Here's another unique item. This sweet kid's purse will make any young cat lover smile! It's made of medium weight canvas and the cat print is 100% cotton. From Dancing Squirrels.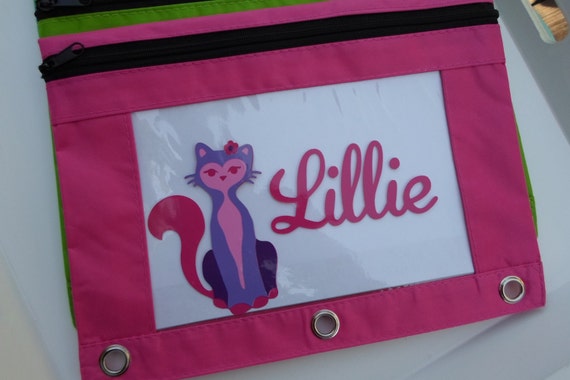 Personalized Kitty Cat Pencil Case
This organizer fits nicely into a three-ring binder and comes in four colors. Plus you can have it personalized with your child's name… or your cat's name! From American Decal.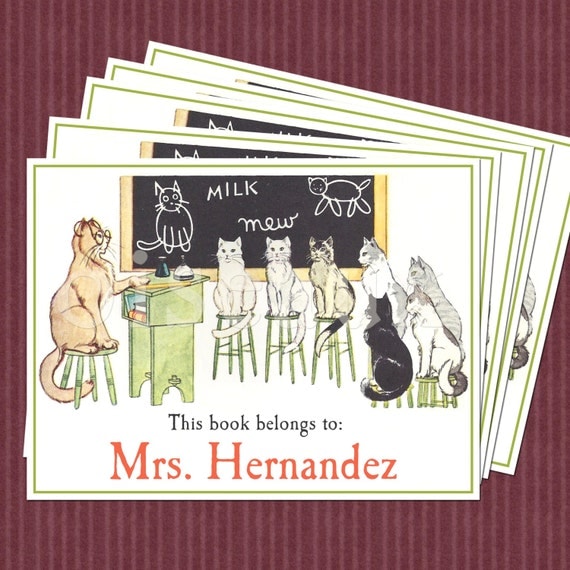 Cat School Vintage Personalized Bookplates
Of course we kitties are too smart to need school, but this vintage style illustration, adapted from a 1920s kids' book, is still adorable! Printed on matte paper and glue-ready, you'll get 24 in a clear plastic sleeve. From Oiseaux.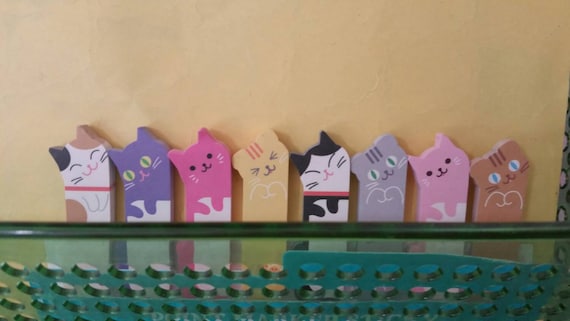 I love these little post-it bookmarks! You get 200 of them in this variety of personalities and colors! My human could have used these on her most recent book project, to mark all the mistakes she had to correct! From Raw Possibility.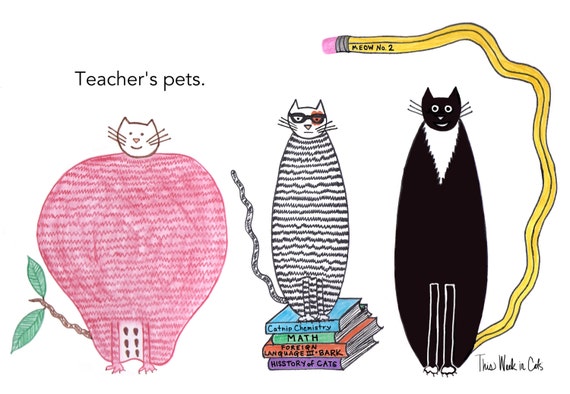 Here's a cool card for teacher, especially if she is a cat lover! Printed on white recycled superfine paper and comes with one kraft brown envelope. From This Week In Cats, which also has a lot of other charming cat cards.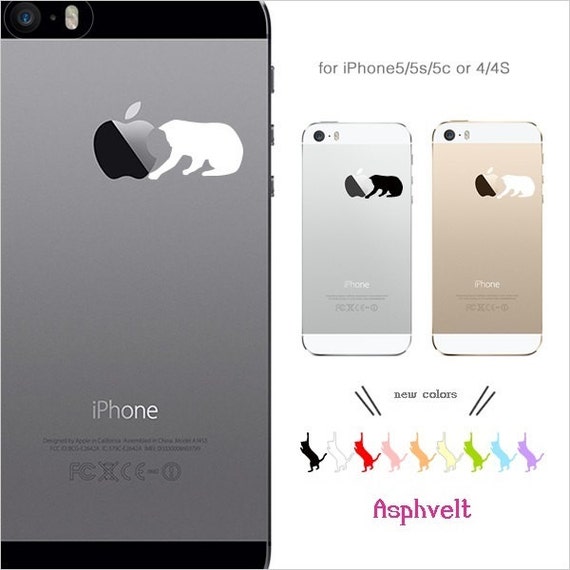 This is just one of a series of fun, simple designs of cat silhouettes playing on the back of an iPhone case. The cats come in several different colors and the cases are available for the 4/4s through 6/6 Plus. From Asphvelt.
I hope you enjoyed my Etsy picks!
Disclosure: Links above are affiliate links, but I picked out these items because I thought my readers would like them!