Yes, it's already time to start thinking about Valentine's Day! If you shop online, like my human does, you want to be able to browse, stress free, and not be running around at the last moment in search of gifts. I found some really cool gift items on Etsy that I think you will love, whether you are a cat lover… or a cat! Check them out.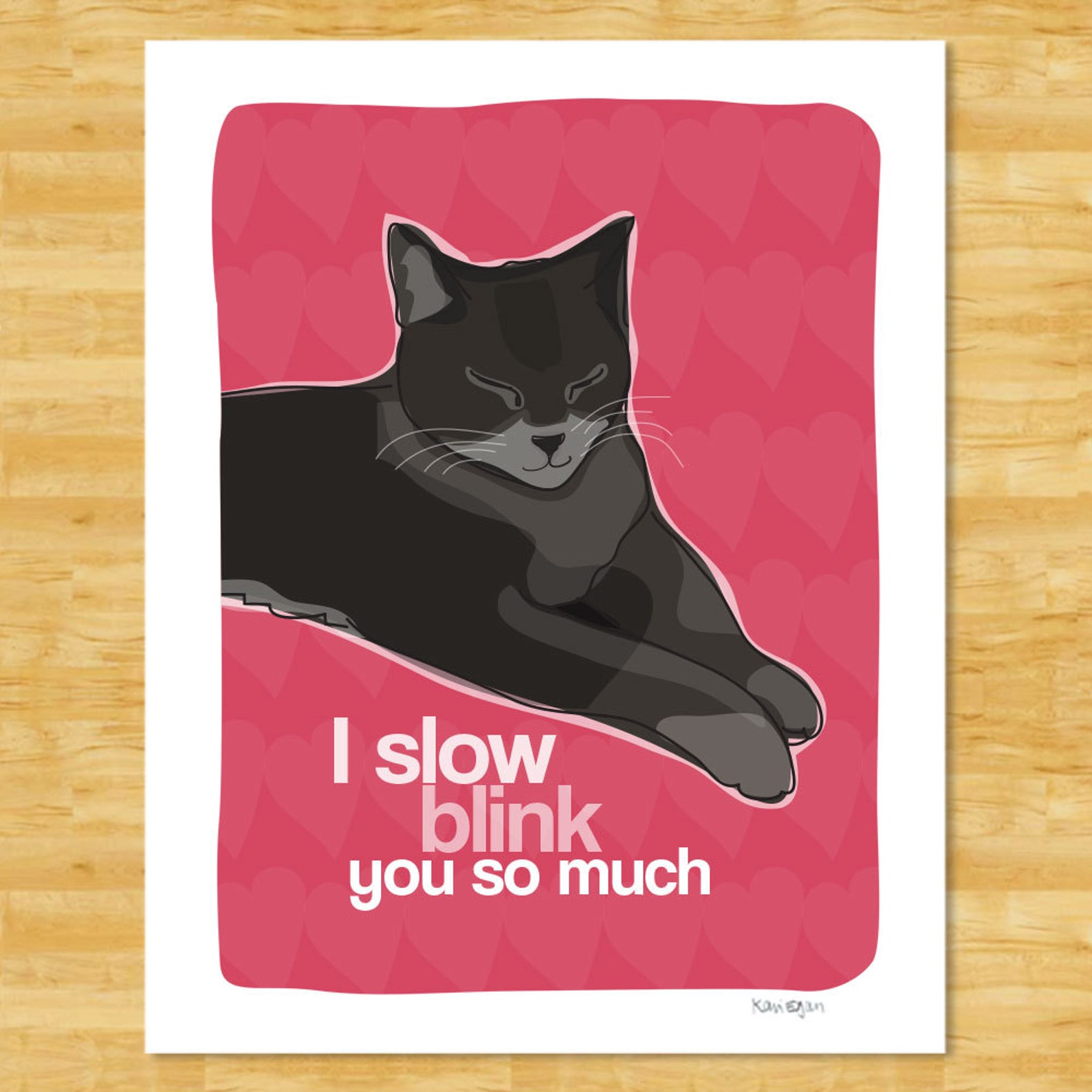 Cat Art Print — I Slow Blink You So Much
This is a sweet sentiment any cat lover (or cat) will understand. This print is available in three different sizes, 5″x7″, 8″x10″, and 11″x14″. You can also get it on a note card, fridge magnet or a mug — just check out the page for more info.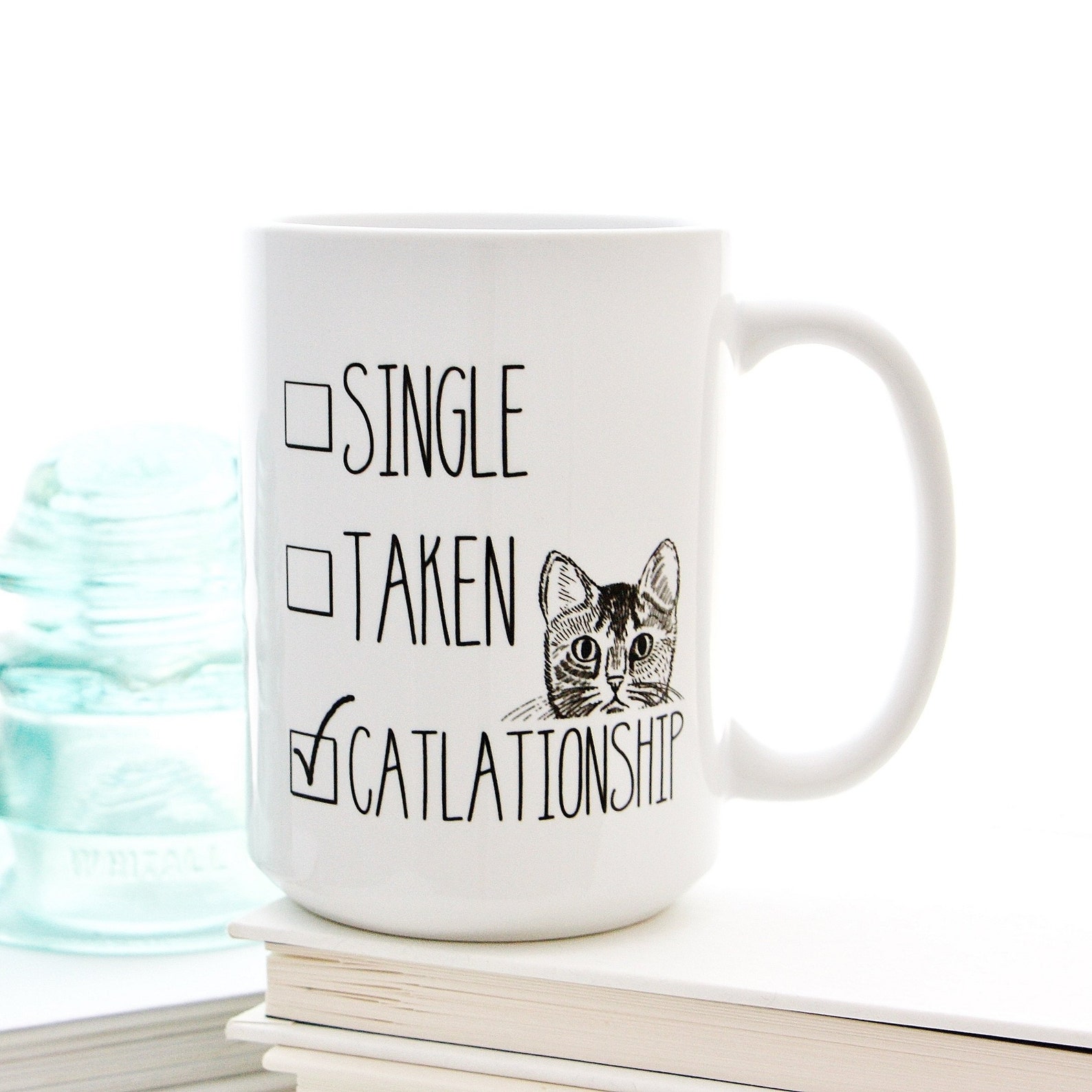 Catlationship Cat Lover's Mug
Here's a mug for any person who lives with a cat! No matter your relationship with another human, the kitty comes first! Available in 11 or 15 oz. sizes, and with either a white or a black handle.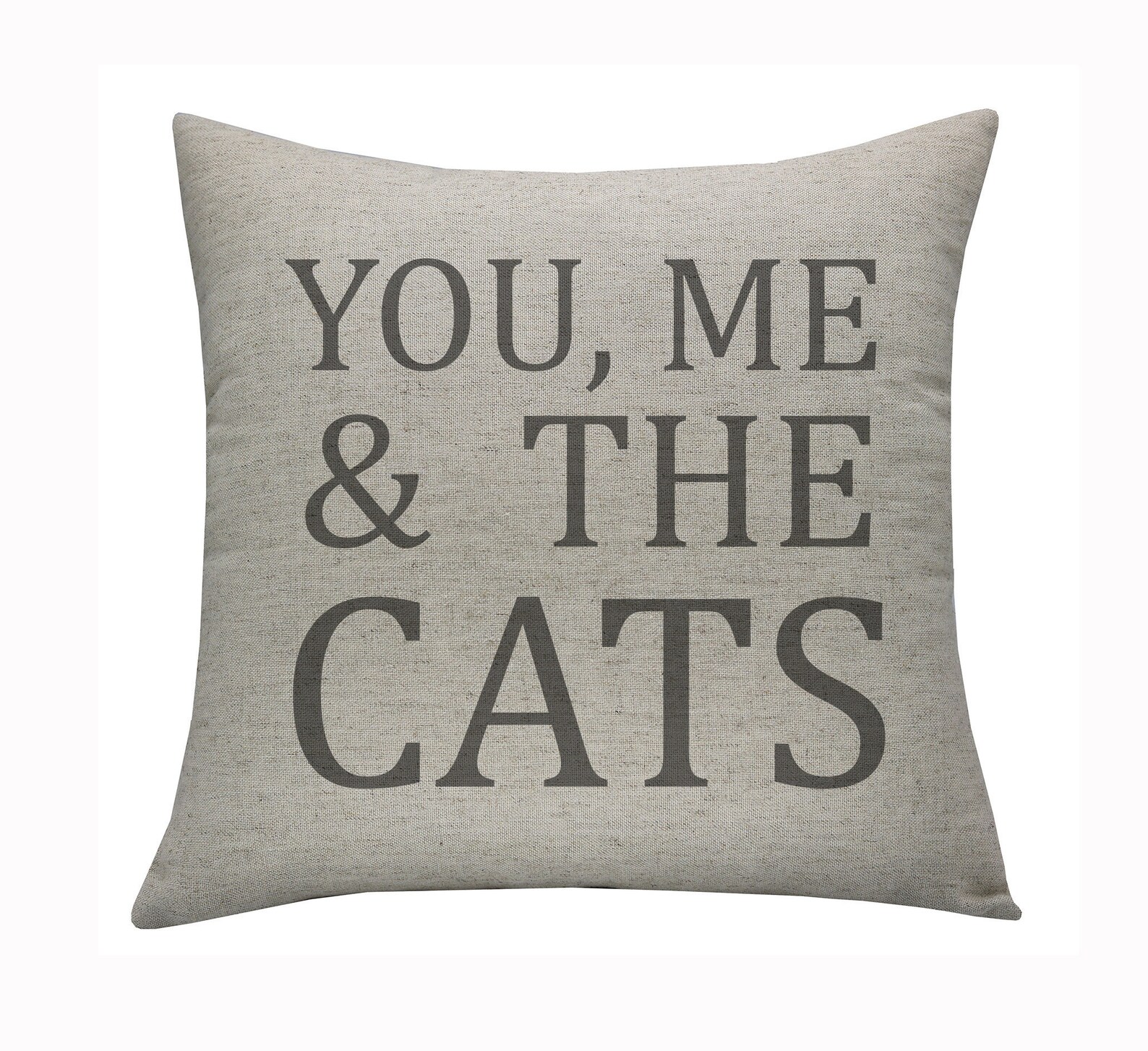 You, Me & the Cats Embroidered Pillowcase
This cotton pillowcase with a self-hidden zipper will please any cat family for Valentine's Day! It comes in a variety of pillowcase cover sizes, colors, and embroidery colors, for a truly personalized gift.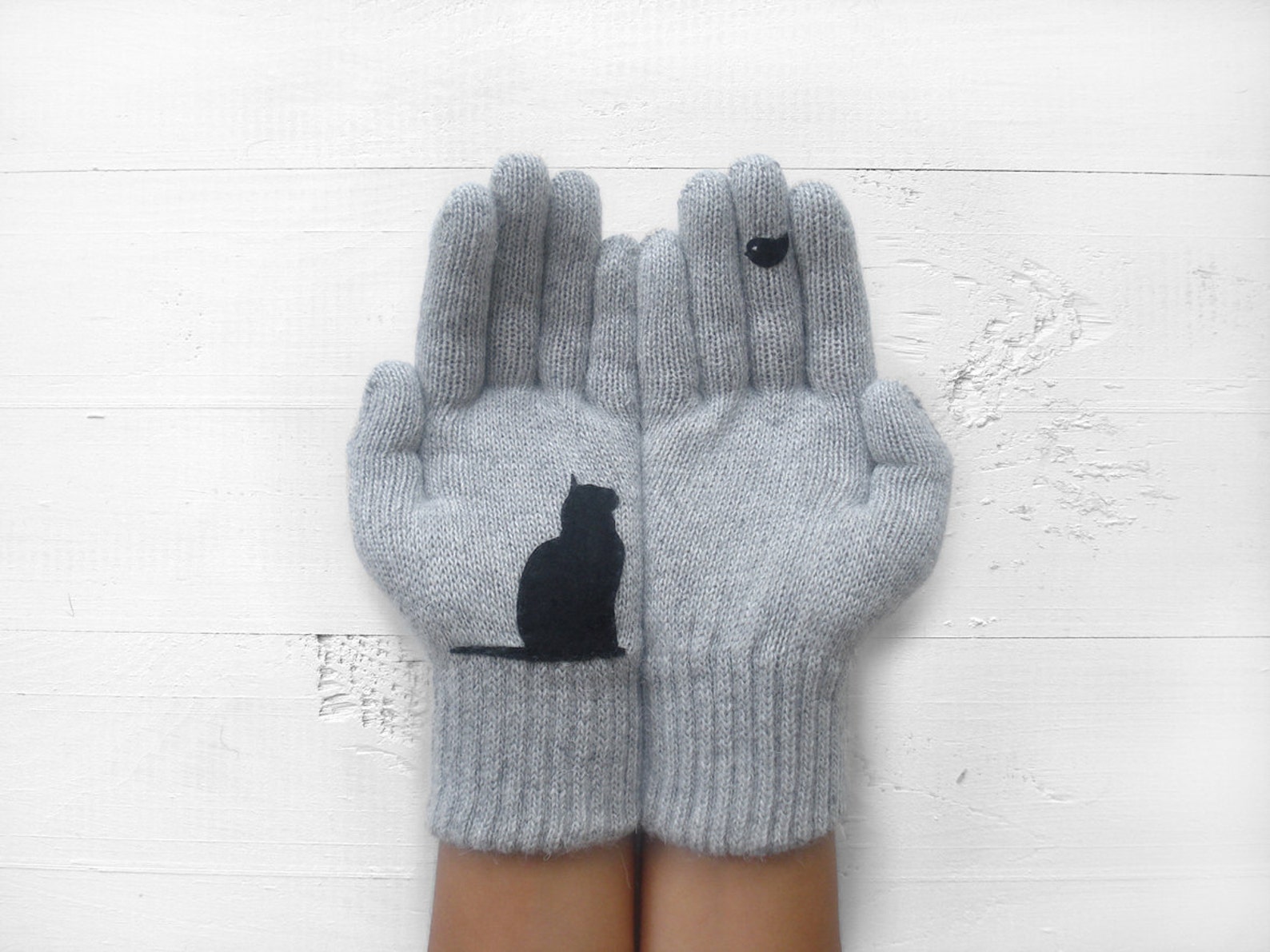 Gray Wool Cat Gloves
It's still cold out there where most of you are, so what better gift for a cat lover than these cozy winter gloves with a cute cat and bird design? The gloves are wool and the design is felt.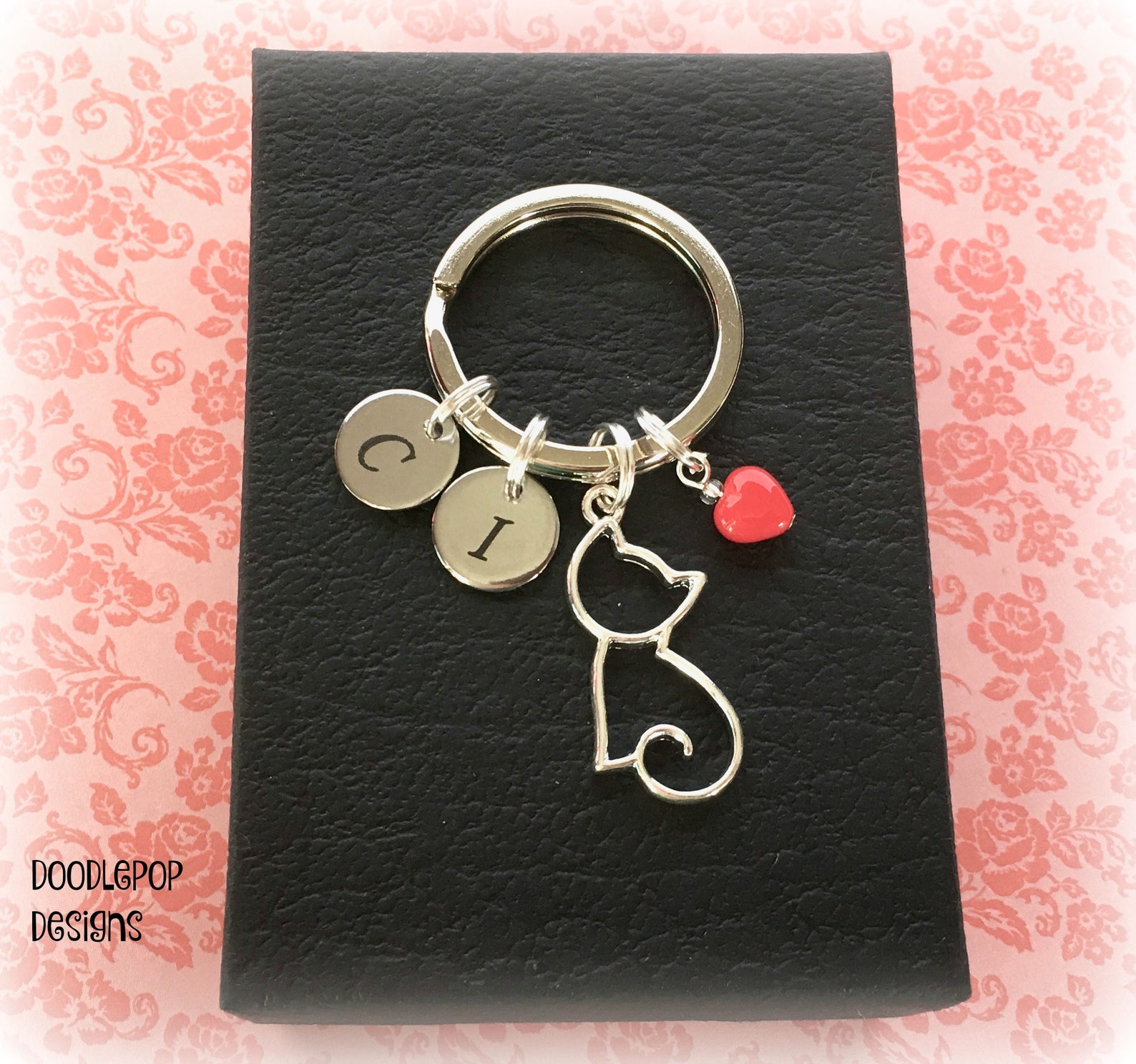 Personalized Valentine Kitty Cat Key Ring
This sweet silvertone key ring features a cute kitty, a little red Czech glass heart and 2 laser engraved initials (either the human's or the cat's).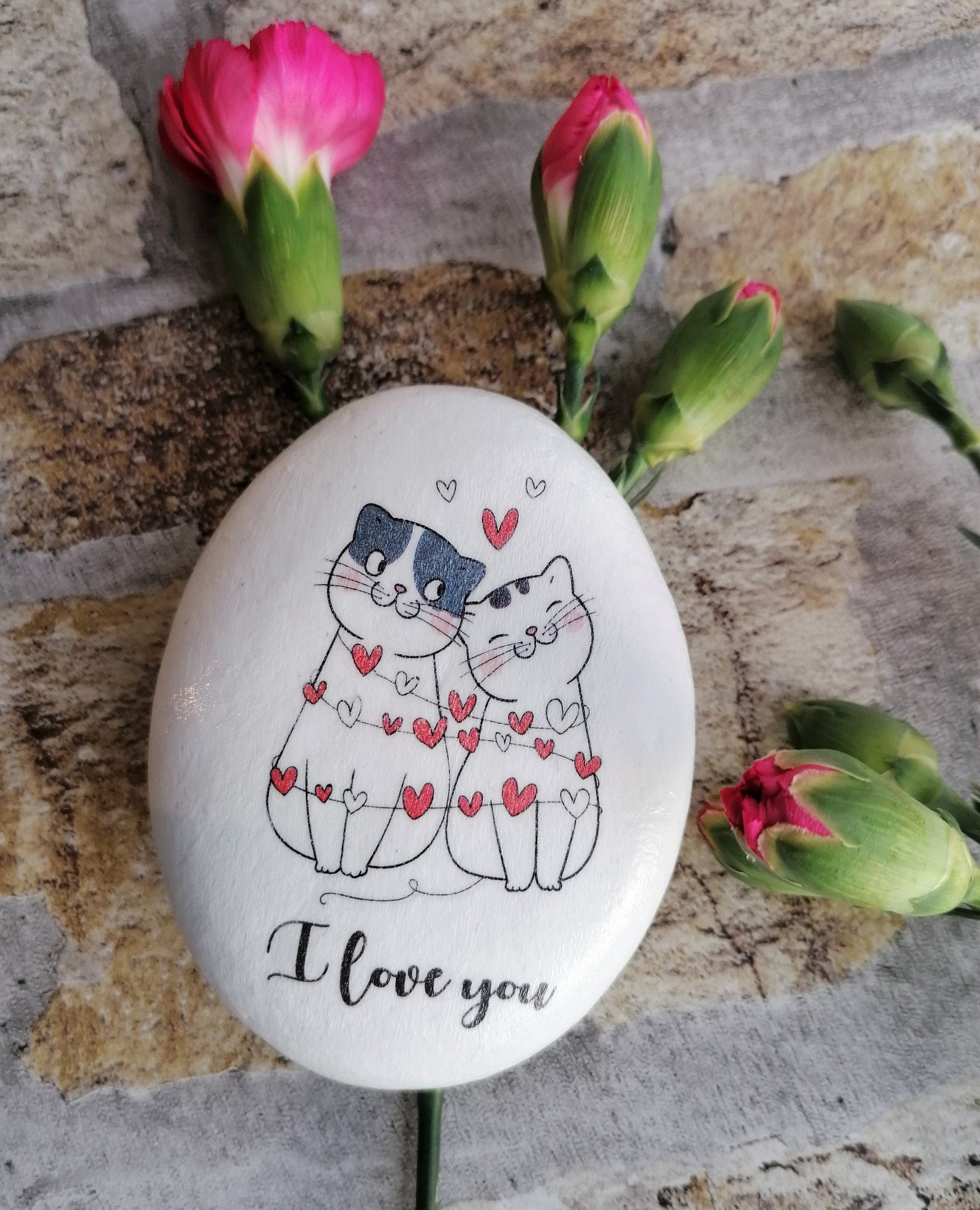 I Love You Cute Cats Pebble
Each of these handcrafted pebbles is one of a kind, with acrylic paint, high quality ink and varnish. Your unique pebble will be somewhere between 3.1″ and 3.7″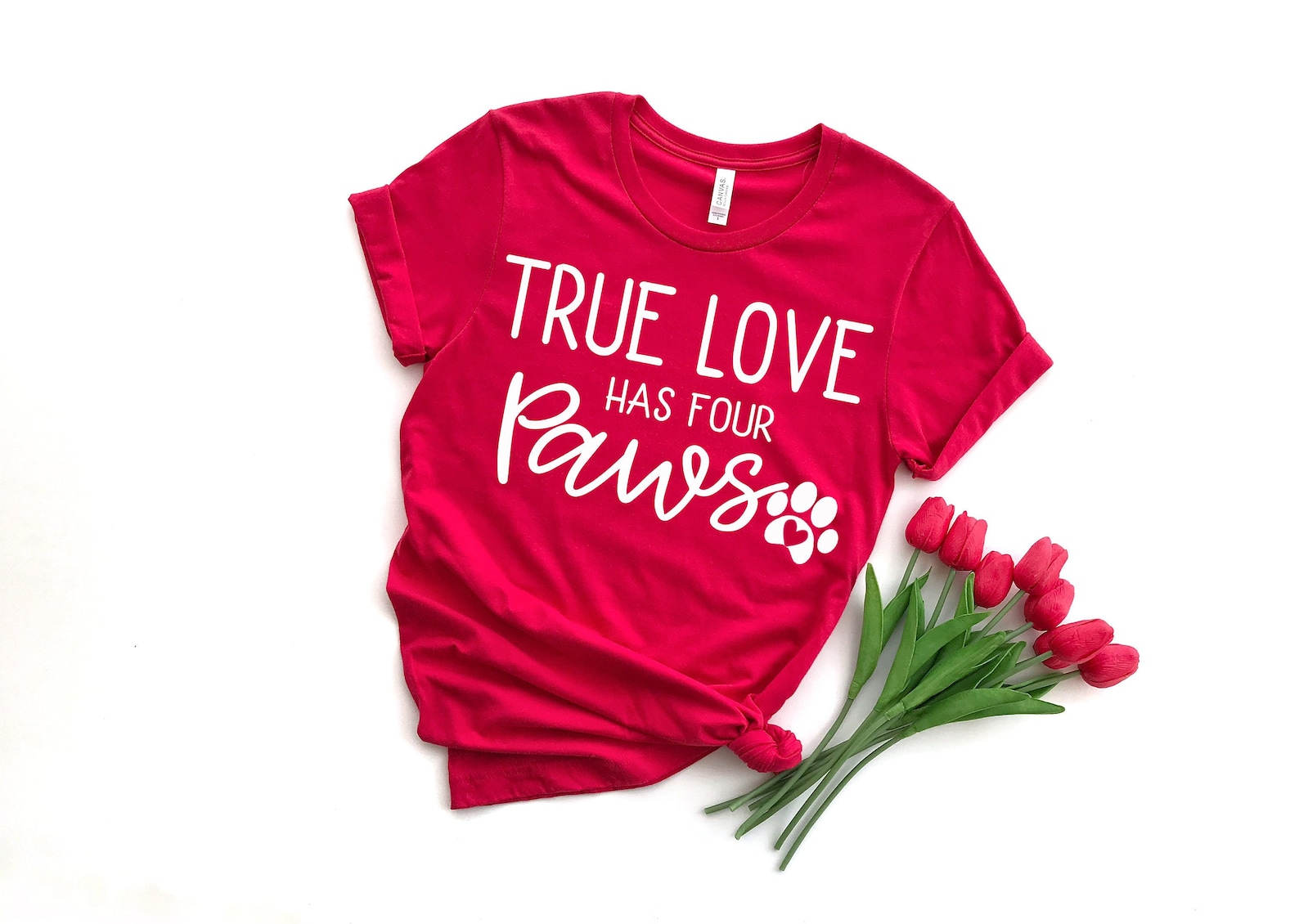 True Love Has Four Paws T-Shirt
This unisex T-shirt comes in XS-4XL, and comes in a variety of colors. It's the perfect gift for just about any cat person!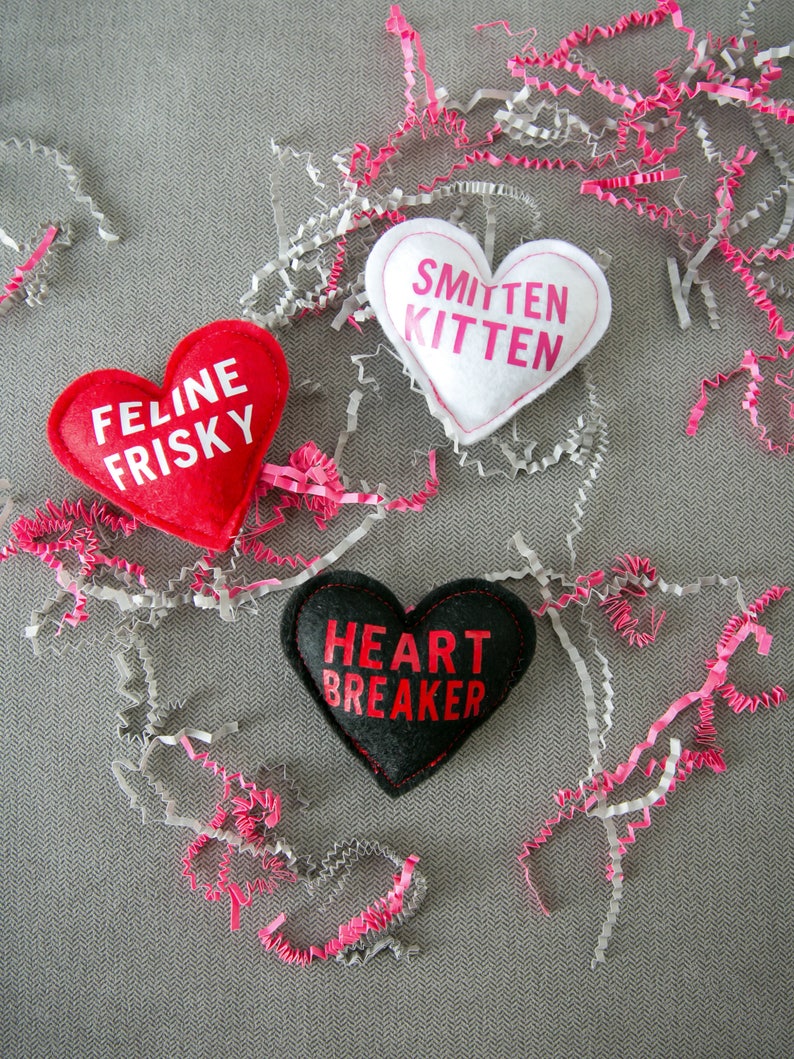 Conversation Heart Catnip Toys
Now we get to the good stuff — the Valentine cat gifts! I love these catnip conversation hearts. You get a set of three… and there are three different styles, with different conversations! Seriously, how cute are these?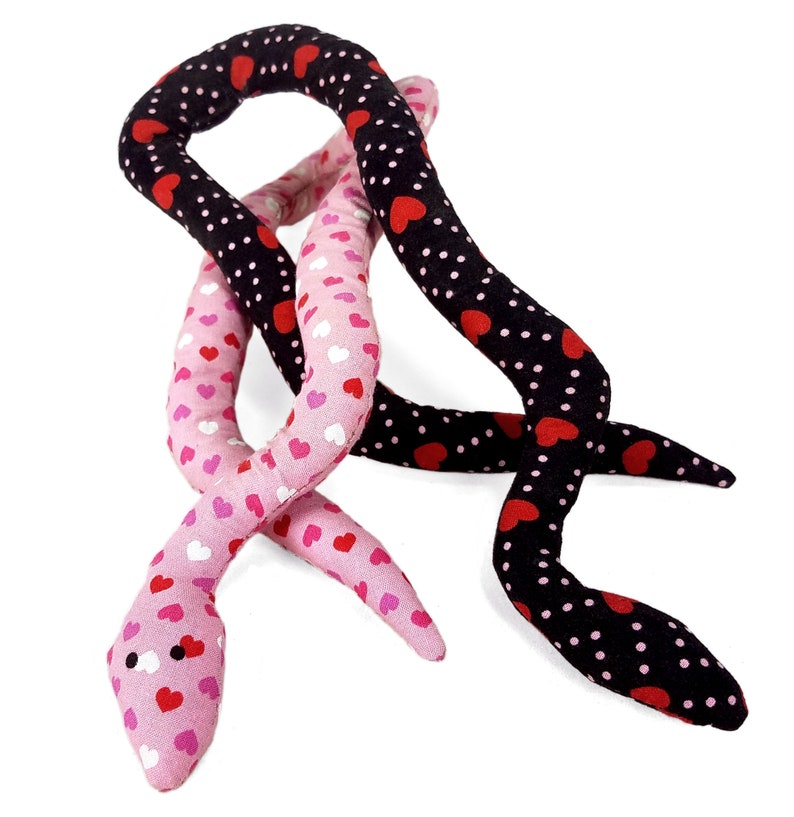 Valentine Catnip Snake
These snakes are 23″ long and jam-packed with catnip saturated fiberfill, and some really potent nip from the higher regions of Canada. Your kitty Valentine will have loads of fun, wrestling this big guy, whether you get him the pink or the black choice.

Catnip Cat Bed Pillow
You've probably seen the human pillows with the kitty outline on them — now here's a catnip version for your cat! The 9″x6″ mini pillows are hand-sewn and hand-printed. Made of durable cotton fabric, they are the perfect size for the IKEA doll bed, but you don't need the bed for your cat to enjoy this fun gift.
I hope you enjoyed checking out my Valentine's Day gifts! And while you're at it, I have some cards and gifts of my own for Valentine's Day at my Zazzle shop — the link below will take you right to them!
Disclosure: I am an Etsy affiliate and will earn a small commission if you click through any of the above links and make a purchase.