Mother's Day is May 10! That's coming up really soon, isn't it? And sadly, many humans will have to spend the day virtually with their moms instead of face to face. Even so, I'm sure many of you will want to send a gift and a card, even if you can't give it in person. If your mother is a cat person, I bet she'd like something from my selection of gifts and cards from Etsy. I paw picked these gifts especially for these times. All are reasonably priced, and with one exception, from sellers in the U.S., to keep down shipping costs and times.
This t-shirt is fun, feminine, and just a touch sophisticated. It comes in 9 colors and a variety of sizes. (Incidentally, it also comes in youth and toddler sizes.) It's very sweet.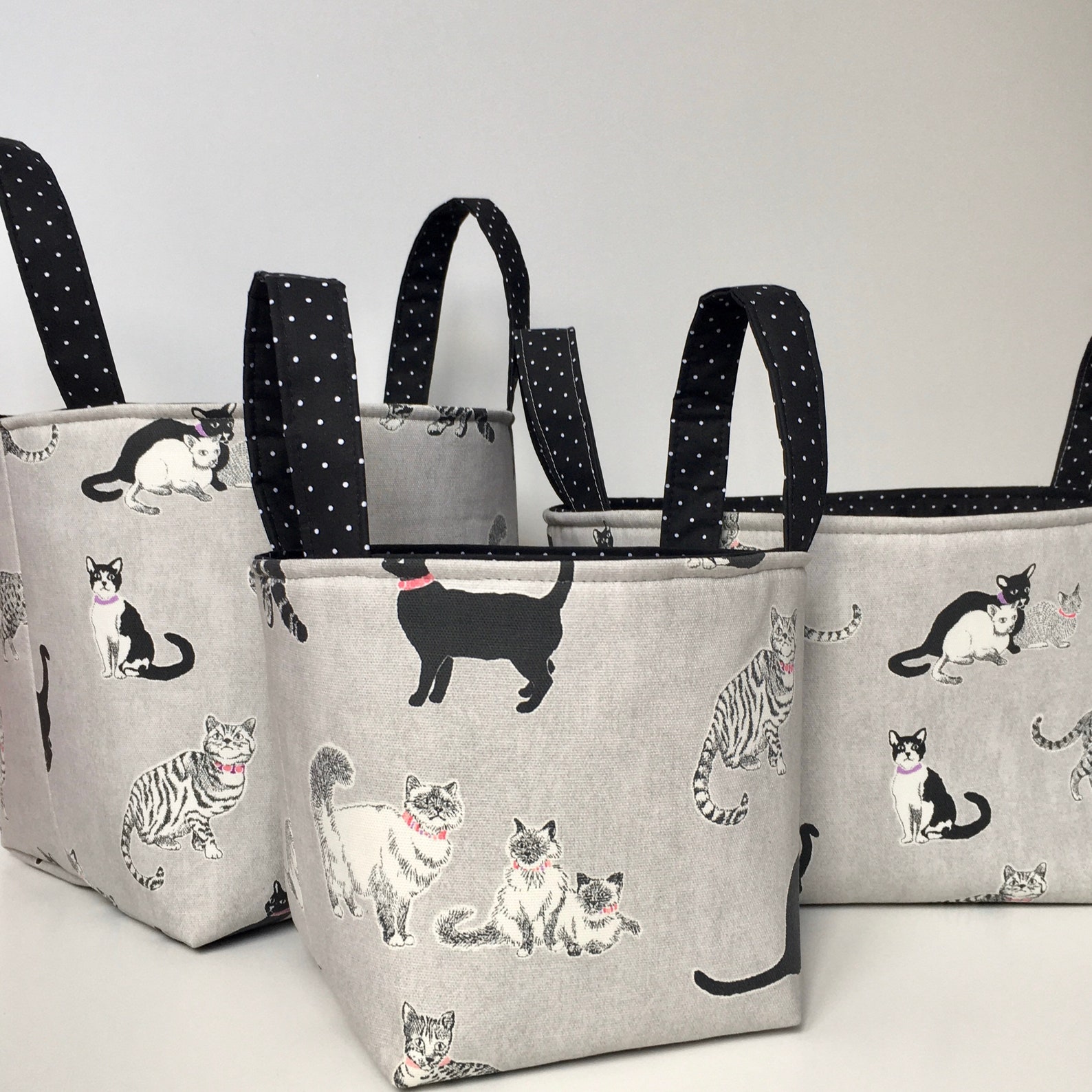 Knitting or Crochet Project Basket
This is nice gift for a cat loving mom who's crafty with yarn or fabric. In addition to the cute cat pattern, it consists of heavyweight quilt batting and a black with white polka dot cotton lining with matching handles. Two sizes are available: small, 6″ X 6″ X 7″ and large, 8″ X 10″ X 9″.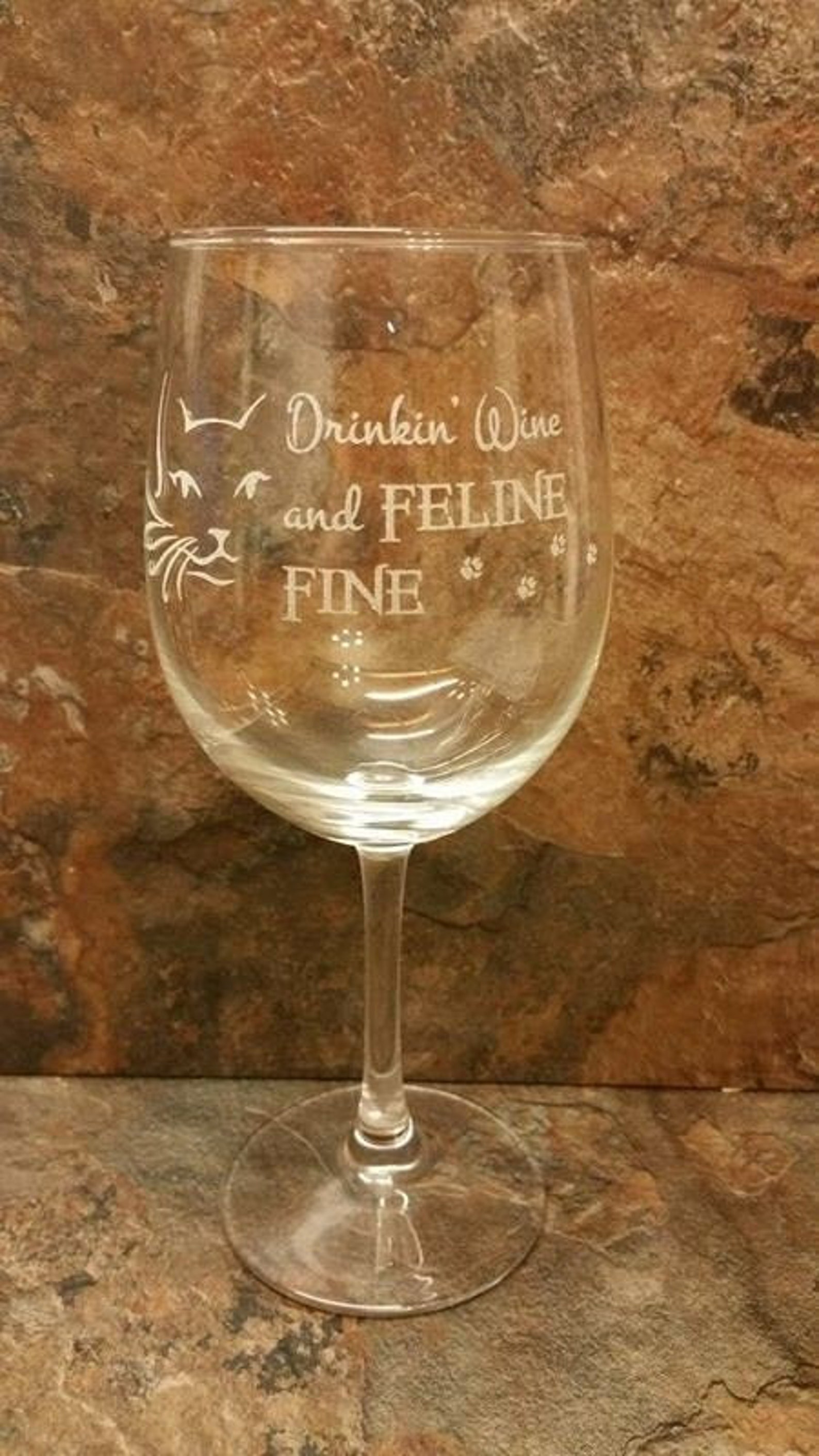 Drinking Wine and Feline Fine Glass Stemless or Stemmed Wine Glass
The whimsical sentiment is diamond etched into your choice of stemmed or stemless 12 oz. wine glass. I think lots of moms could use one of these right now! (Or maybe a set for when the stay at home orders are lifted!)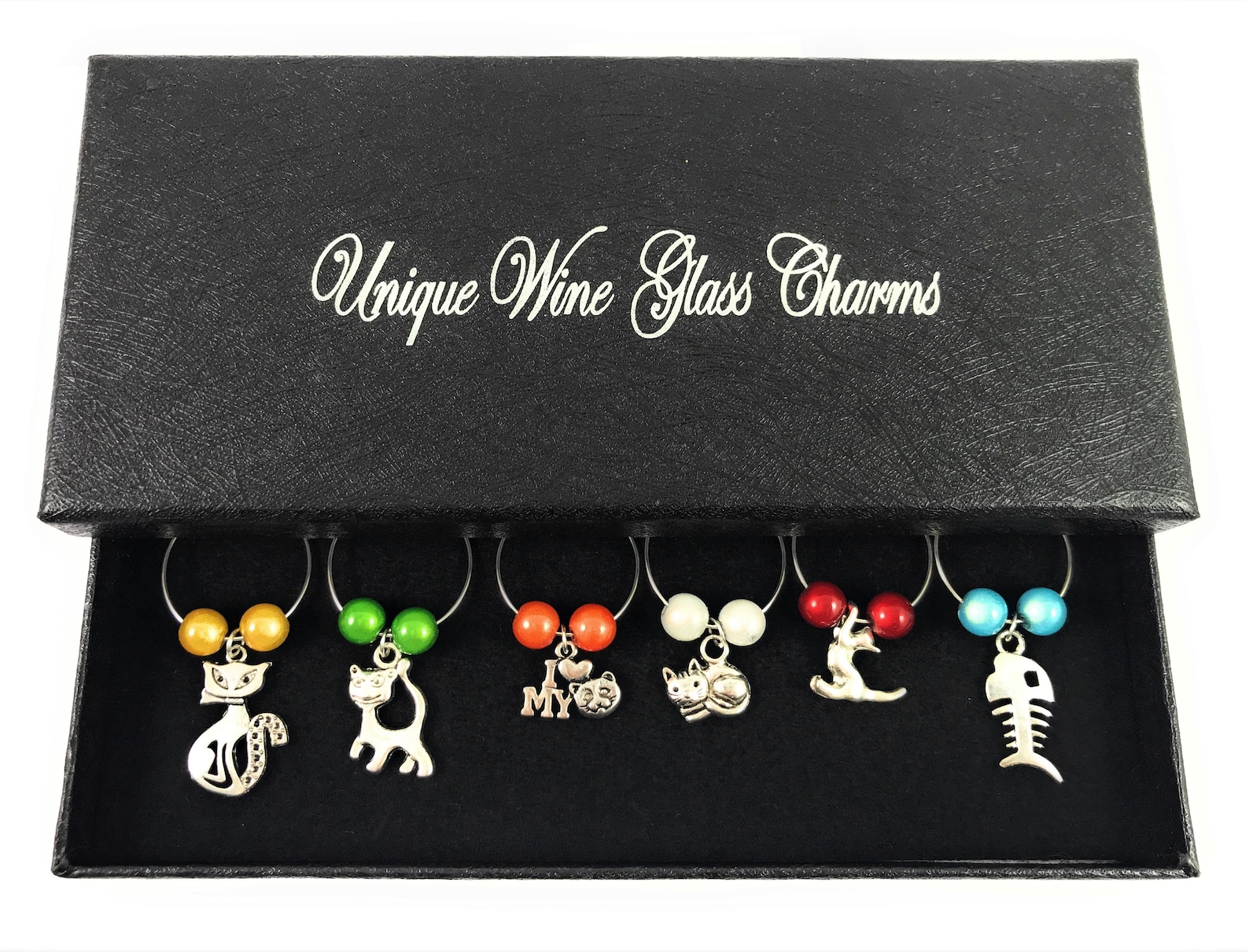 Set of 6 Cat Lovers Wine Glass Charms
Someday, we will be able to have get-togethers again, and when that happens, there are some cat loving moms out there who would really appreciate these wine charms! You can have them delivered in a gift bag or gift box. Either way, they are fun and handmade by Libby's Marketplace. These ship from the U.K.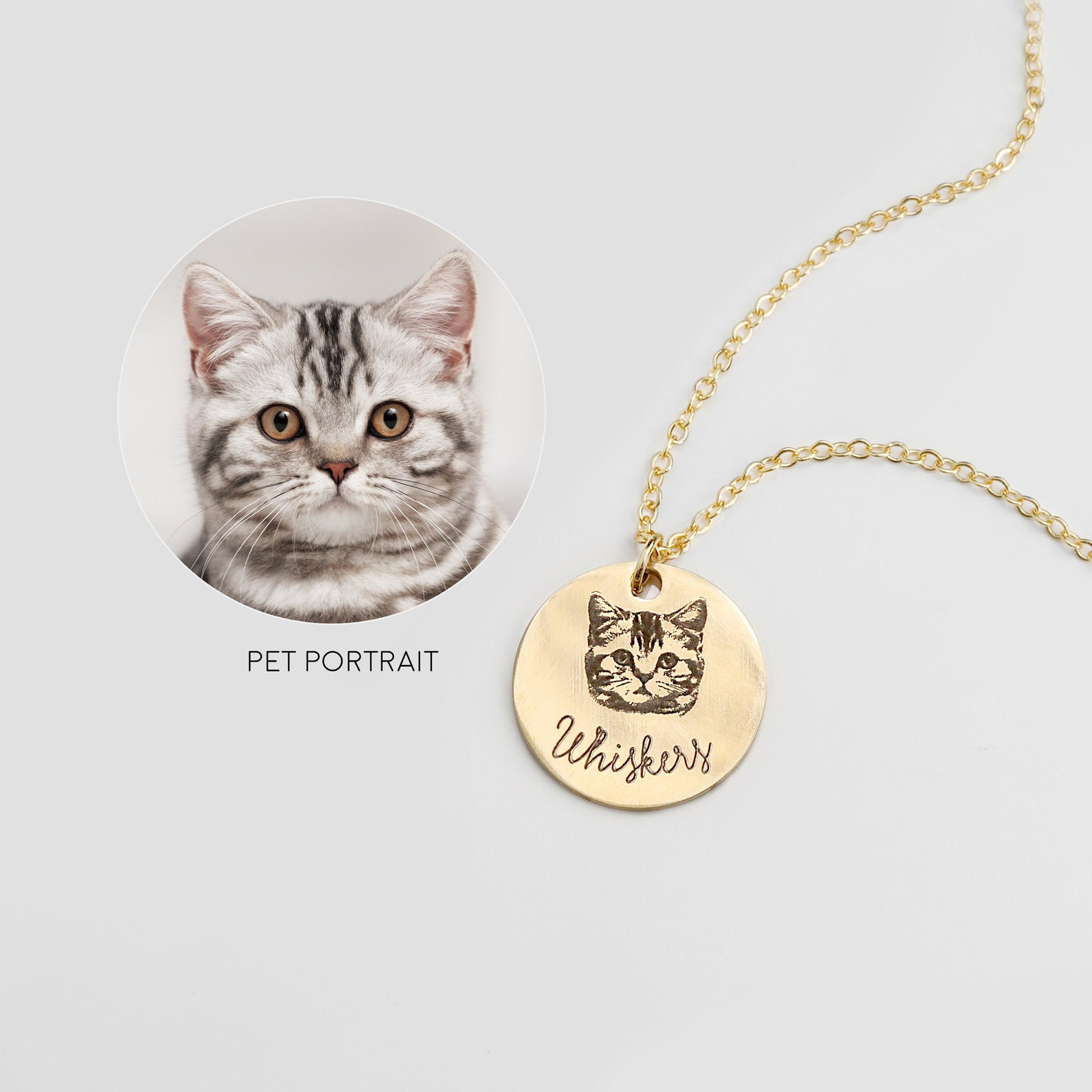 Pet Portrait Necklace
What an awesome personalized gift for someone — a pendant with the name and portrait of a special kitty. The dainty charm is 18mm in diameter and comes in gold plated, silver plated, or rose gold plated. The chain length is 17.5″. Is there more than one special pet in your recipient's life? You can get two or three pendants per necklace too.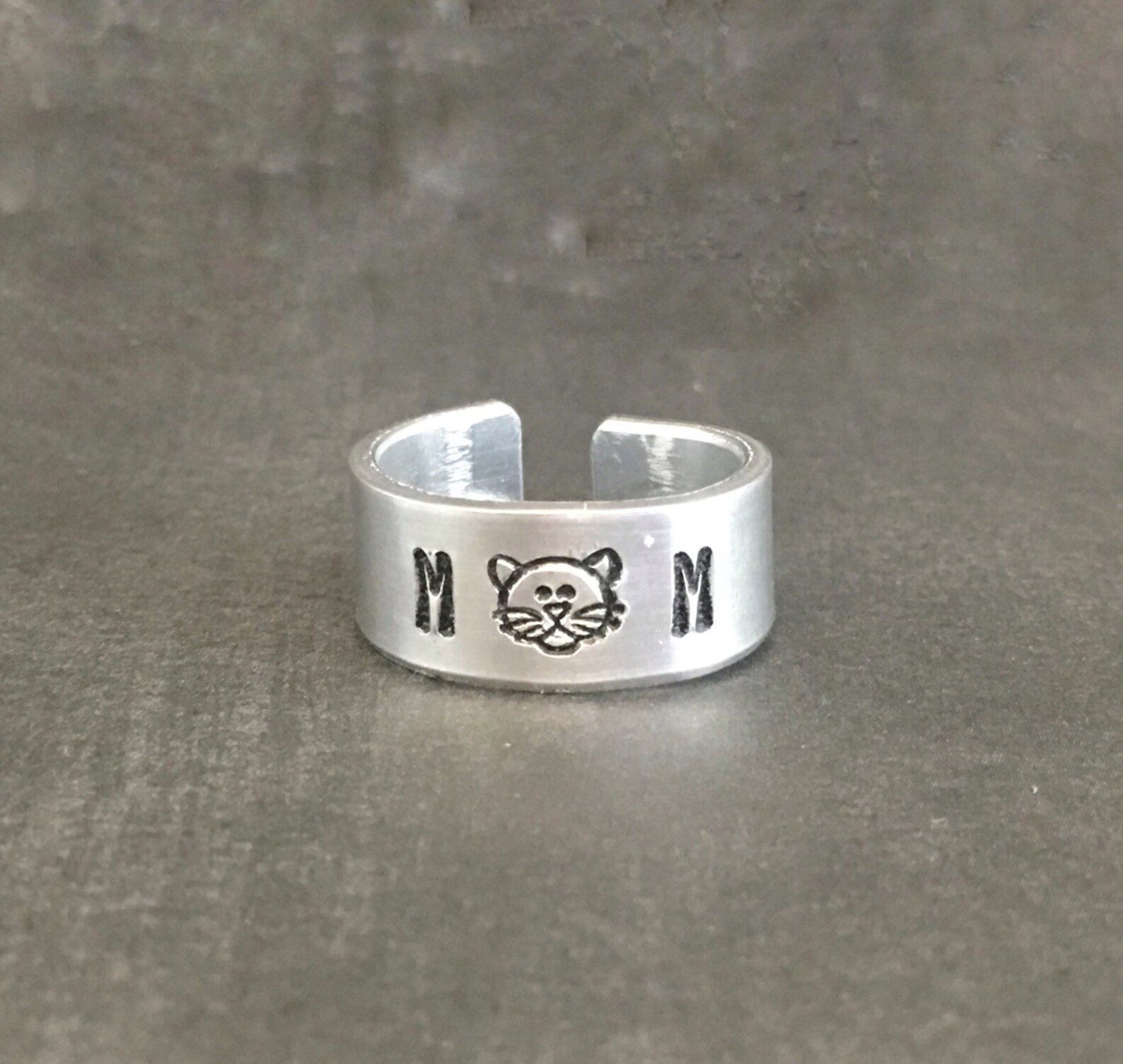 Mom Cat Lover's Ring
Isn't this an adorable ring? It's 3/8″ wide and made from non-tarnishing aluminum. Even though it is adjustable, the seller asks for your recipient's ring size and bends it to fit.
This cool wooden brooch is 1.6″X1.4″ and makes a fun gift, even if the recipient doesn't have any human kids.
Lastly, here are a couple of cat Mother's Day cards: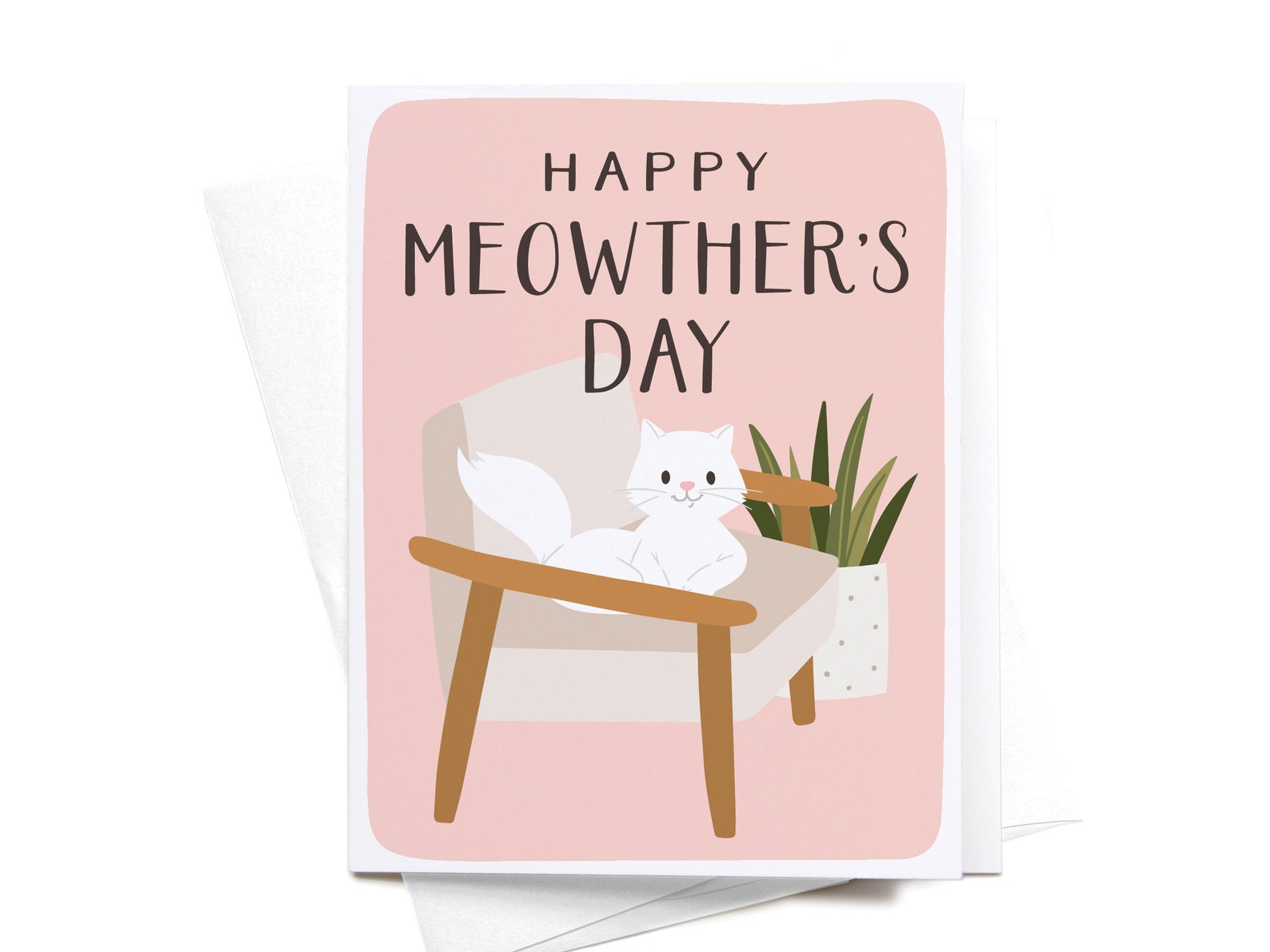 Happy Meowther's Day Greeting Card
This is such a cute card! And would go wonderfully with the Mother of Cats pin above.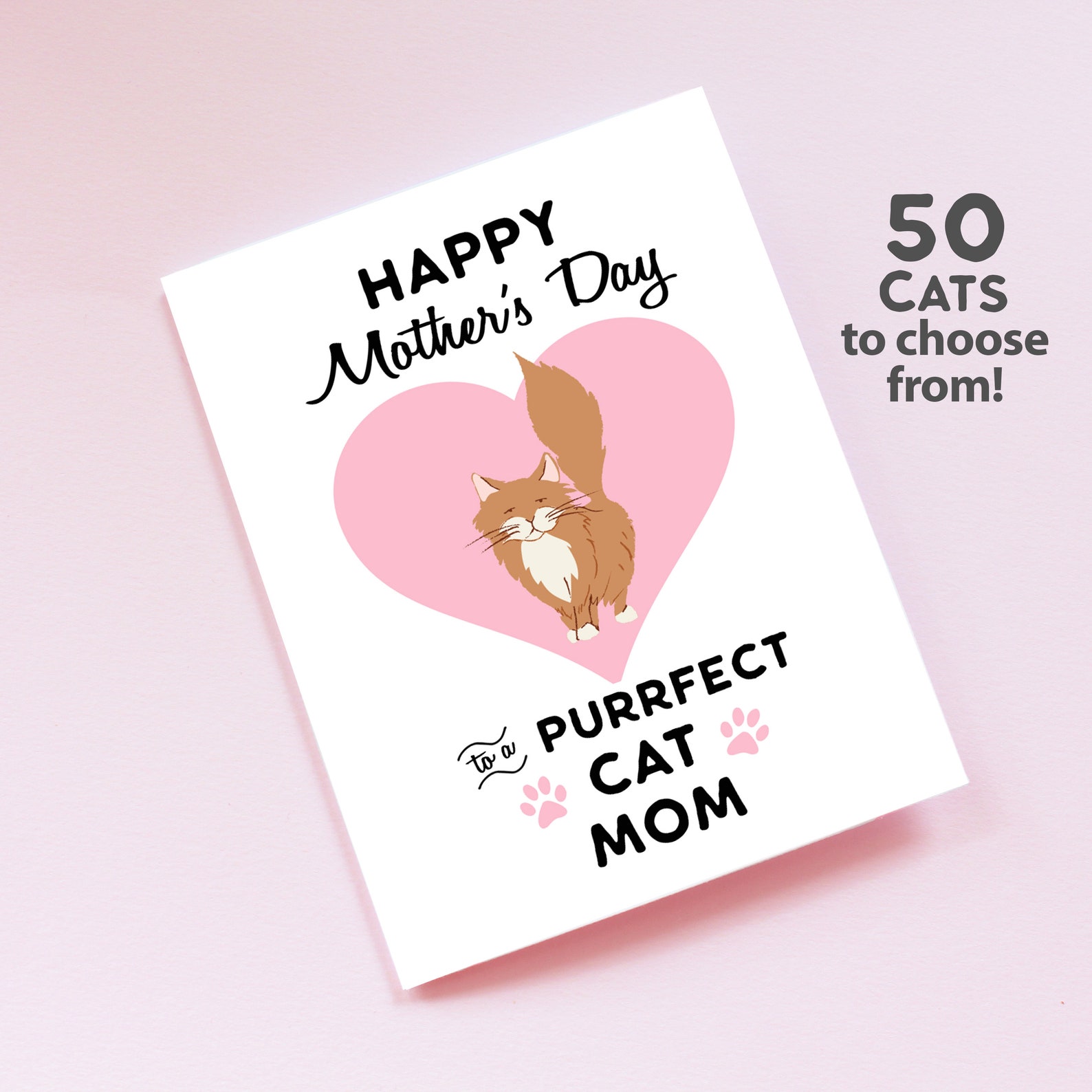 Mother's Day Purrfect Cat Mom Card
The really awesome thing about this card is that it can be personalized with a choice from 50 different cats! And you can further personalize it with your own message inside if you wish.
I hope you enjoyed my Mother's Day cat lover gift selections, and that it helps you find something special.
Disclosure: I am an Etsy affiliate, which means I get a small commission if you click through any of these links and make a purchase.
* * *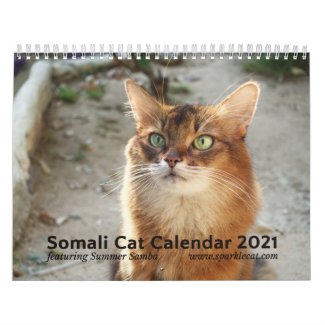 2021 Somali Cat Wall Calendar, Starring Summer
See all of Summer's merch at her
her Zazzle Designercat Shop