Note: All these items come from Etsy and I get a small commission if you buy anything after clicking through from my blog.
We don't celebrate Mothers Day — Administrative Assistants Day is the more appropriate holiday here — but I know lots of you kitties want to give your human something nice and mom-like. True, Mothers Day is almost a month away… but that means now is a good time to start thinking about gifts! If you buy something online, that means you'll have lots of time for it to arrive, and to find the perfect gift wrap and card. It's nice to be prepared! So without further ado, here is my…
Mothers Day Gift Guide for Cat Lovers, 2017 Edition!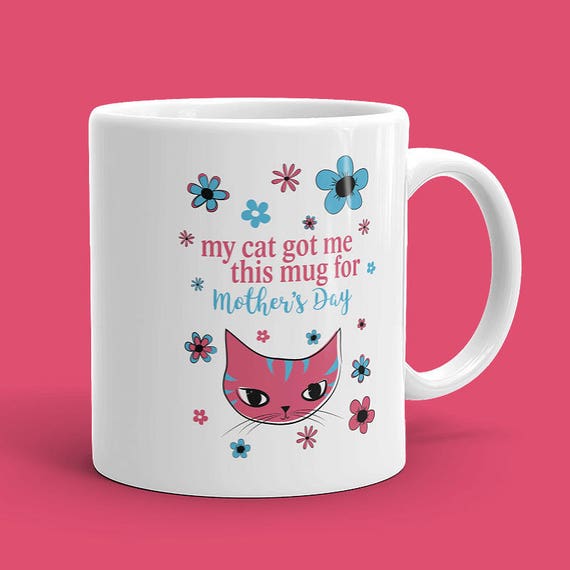 This mug is the perfect Mothers Day gift for your human — it says you gave it to her right on it! Are there more than one of you? Awesome! There is a mug that says "cats" instead of "cat!"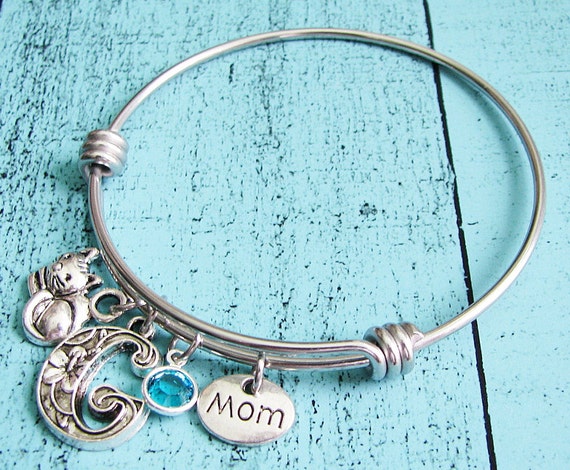 This sweet bracelet includes an antique silver plated cat, antique silver plated Mom, plus a silver plated initial and Swarovski crystal element birthstone — totally personalized for your human. The simple design will go with almost anyone's style.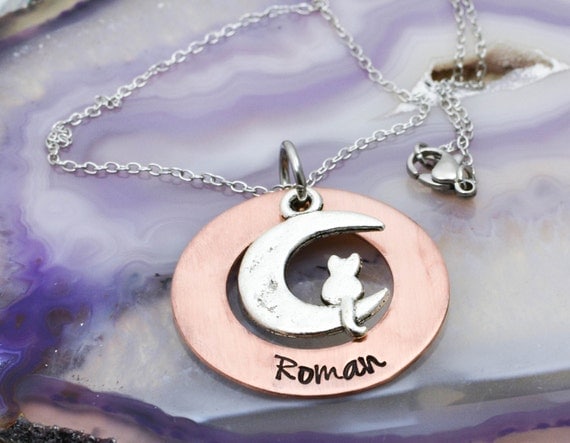 This lovely pendant has an antique silver plated pewter cat silhouette and moon charm, surrounded by a thick copper washer stamped with the name or short phrase of your choice. You also have your choice of chain lengths, and you can add a fishbone charm… or an angel wing.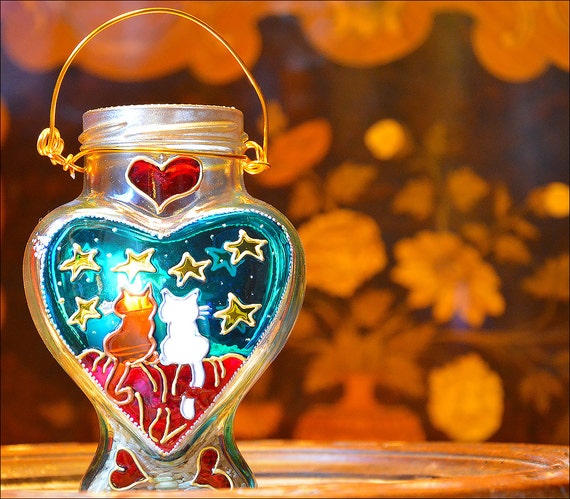 This adorable heart-shaped, painted Mason jar features two cats dreaming under a starry sky. It's a little over 5″ high and totally charming!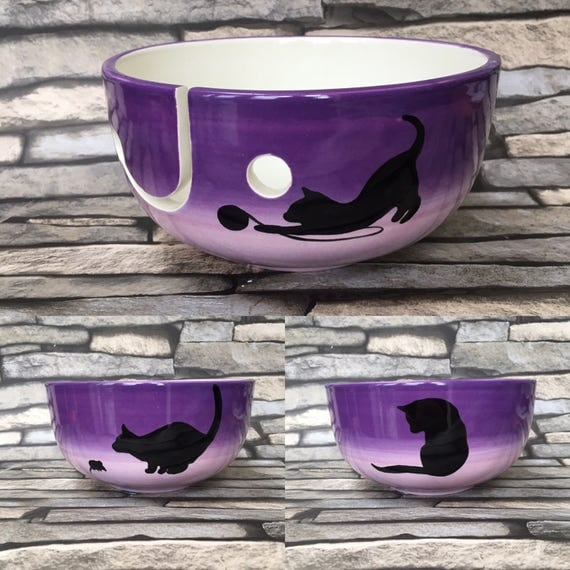 If you have a human who knits or crochets, she will fall in love with this bowl! It'll keep her yarn in place as she works while reminding her of you always.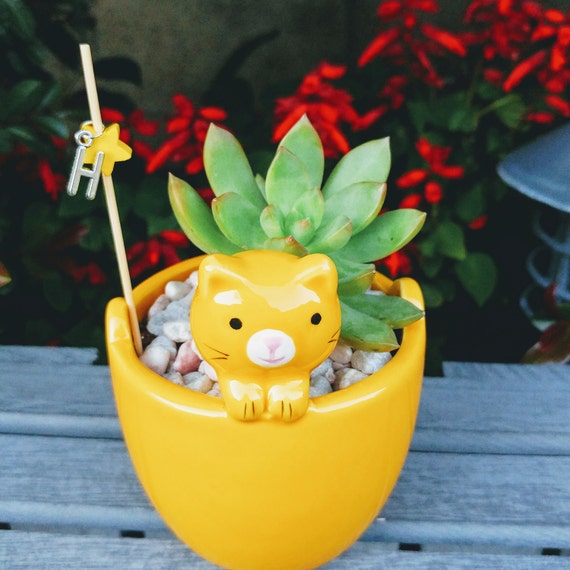 If you have a human with a green thumb — or even if her thumb is not so green — she will love this cute little planter. It comes with a cute little succulent plant, and they are pretty hardy! You can choose to have the elements (plant, rocks, soil, charm and pick) sent for your human to assemble herself, or you can order it already assembled. Or you can order just the pot, and your human can plant whatever she desires.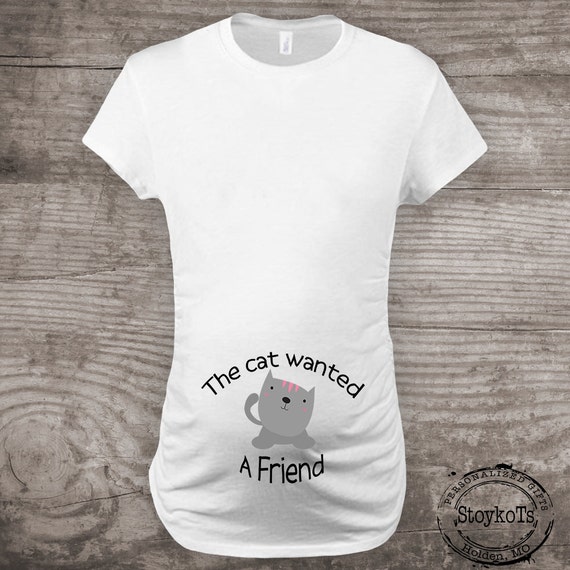 Is your human expecting a new family member? Like a human one, not another kitty? Well, this fun t-shirt will be perfect for her! It also comes in non-maternity sizes if your human hasn't told anyone yet and wants a unique way to make the announcement.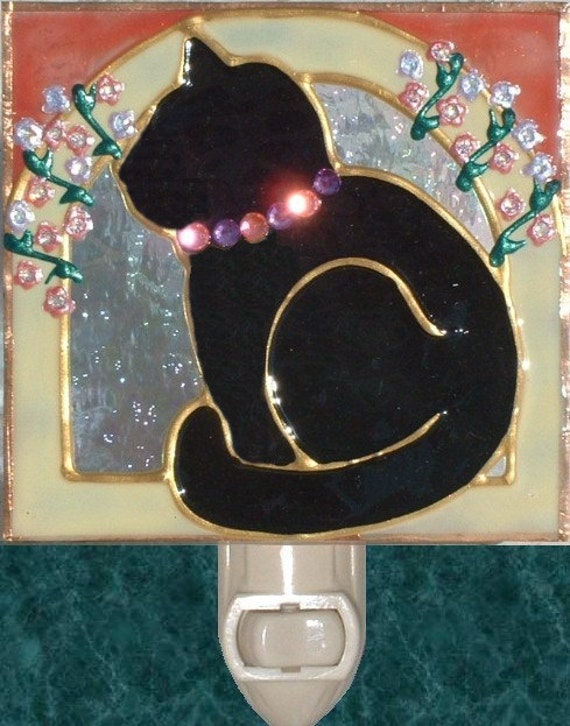 This pretty night light can be customized in a lot of different ways! You can have an all-black cat, or one with a white belly, and you can choose from many different colors for the corners. I think this is one of the loveliest night lights I've seen.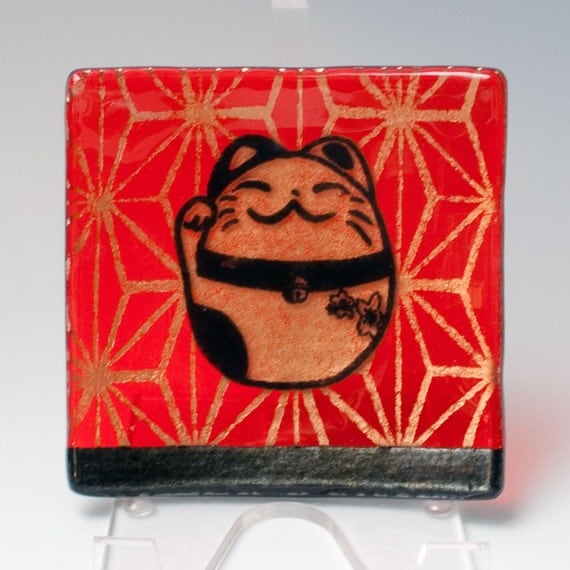 Let Japan's Lucky Cat hold whatever you want to keep safe… whether it's your keys, coins, soap, or even use it as a spoon rest. This catch-all was created through an elaborate process — you will have to read the description to see! The result is a dish that is as beautiful as it is useful.
I hope you liked this year's edition of my Mothers Day Gift Guide!