Yep, it's already that time! But as you know, if you are ordering online, it's a good idea to do it now, to guarantee you get your holiday gifts in time! Here are some sweet items I paw picked from Etsy. I hope you like them!
Disclosure: I am an Etsy affiliate and will earn a small commission if you click through the links below and make a purchase.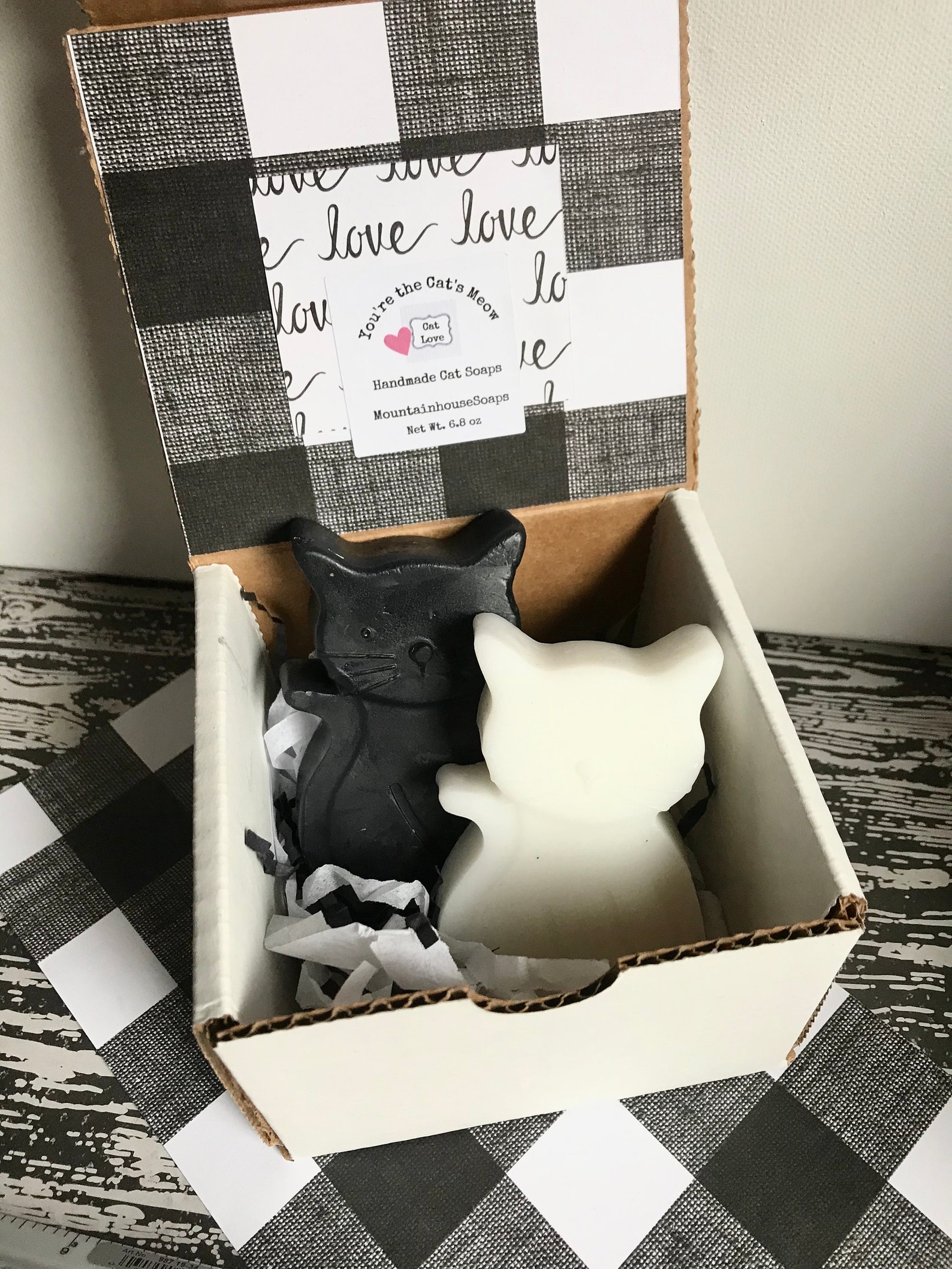 Black and White Cat Soaps, Gift Box of 2
Aren't these handmade cat soaps adorable? I think they are too cute to actually use! Each soap is 3.75″ x 2.5″, and you have a choice of four scents — or unscented.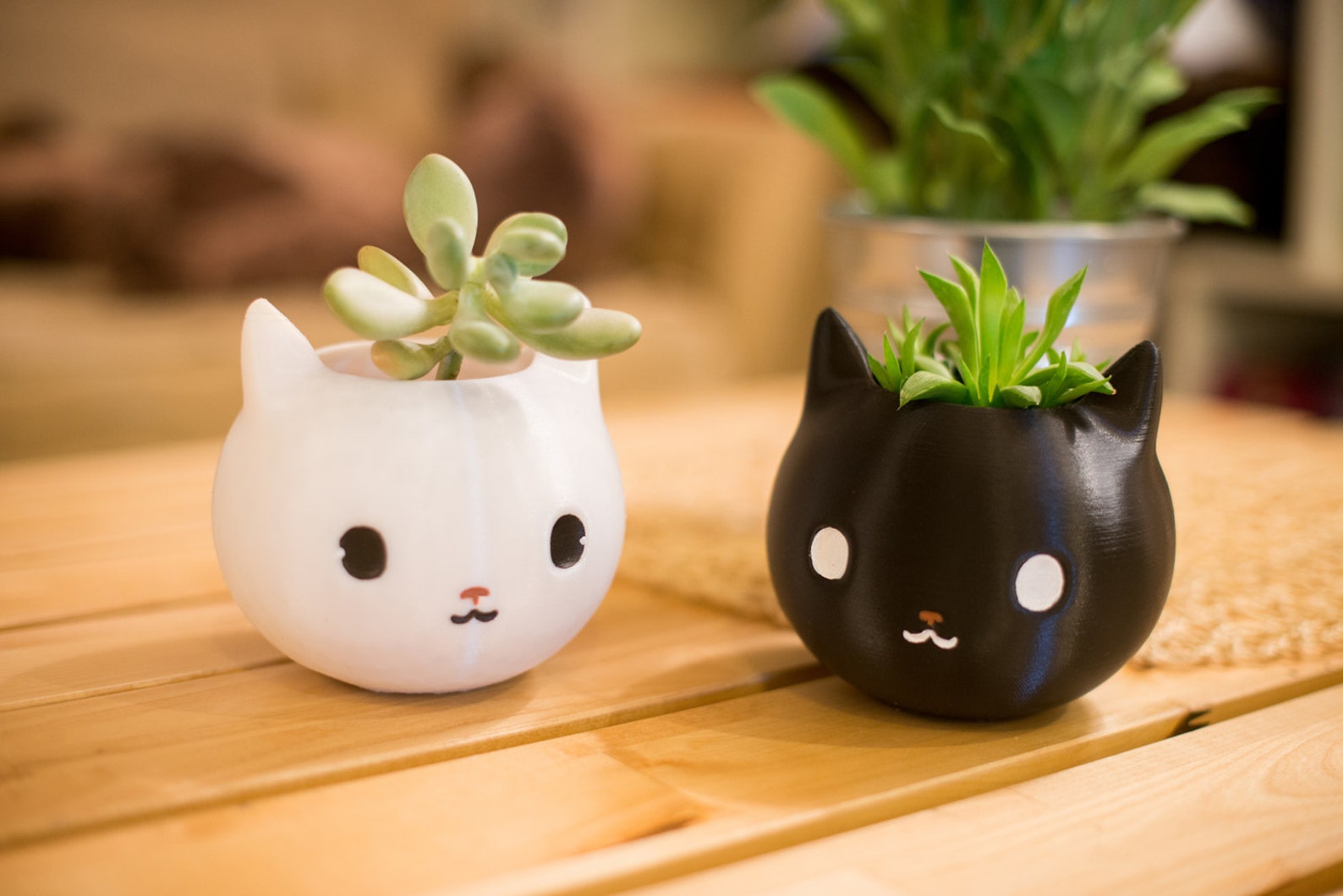 Cute Cat Face Planters
While it looks like I'm on a black and white kick here, these planters actually come in a variety of colors. They are also handmade of biodegradable plastic, and come in sizes that range from a tiny 2″ up to 5.5″ You can request a planter without a drainage hole for use as a pen or small item holder.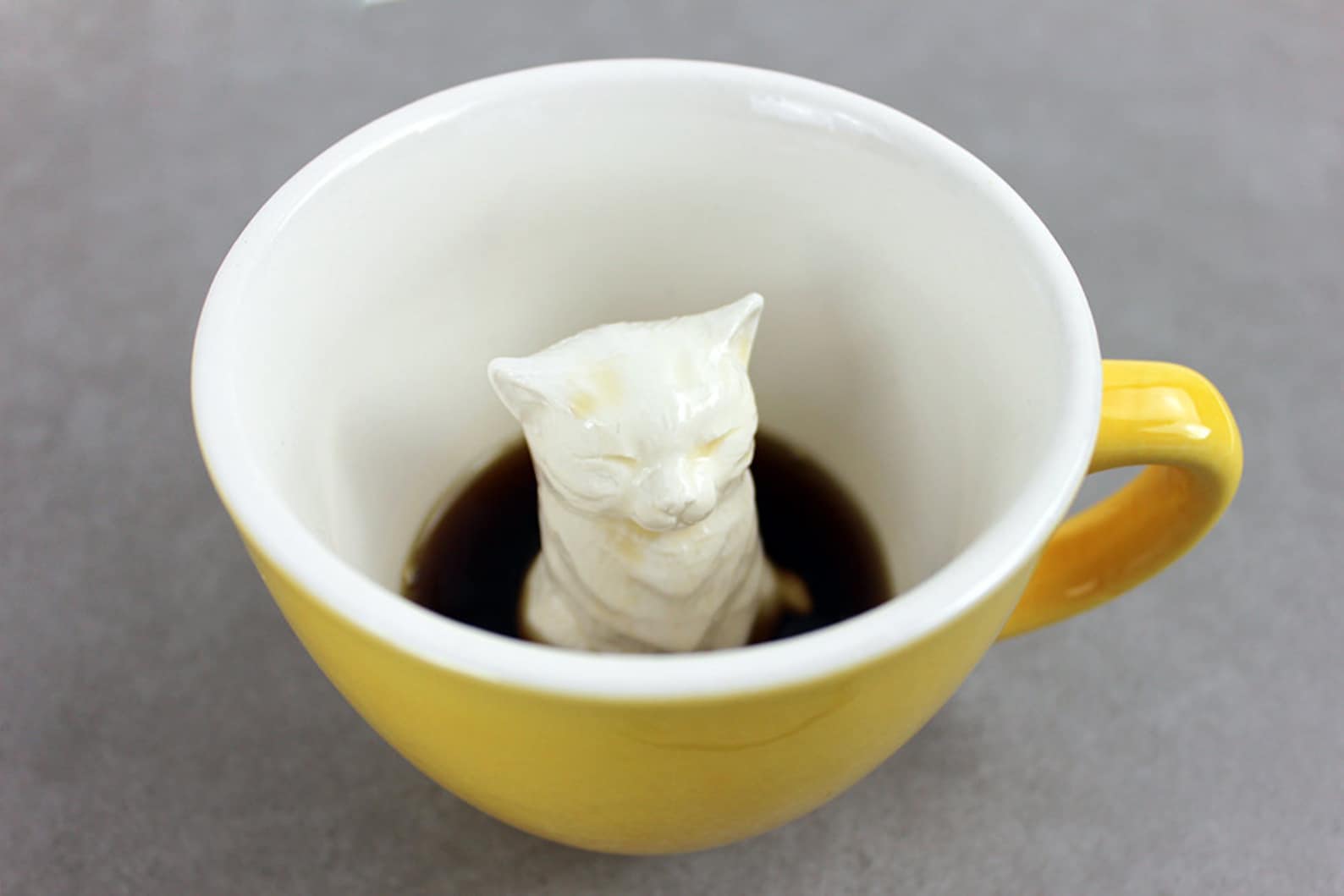 Ceramic Mug With Hidden Cat
My human has always loved those mugs with little figures hidden inside, and of course when it's a kitty, it's even better! This is an 11 oz. mug, and it's dishwasher and microwave safe.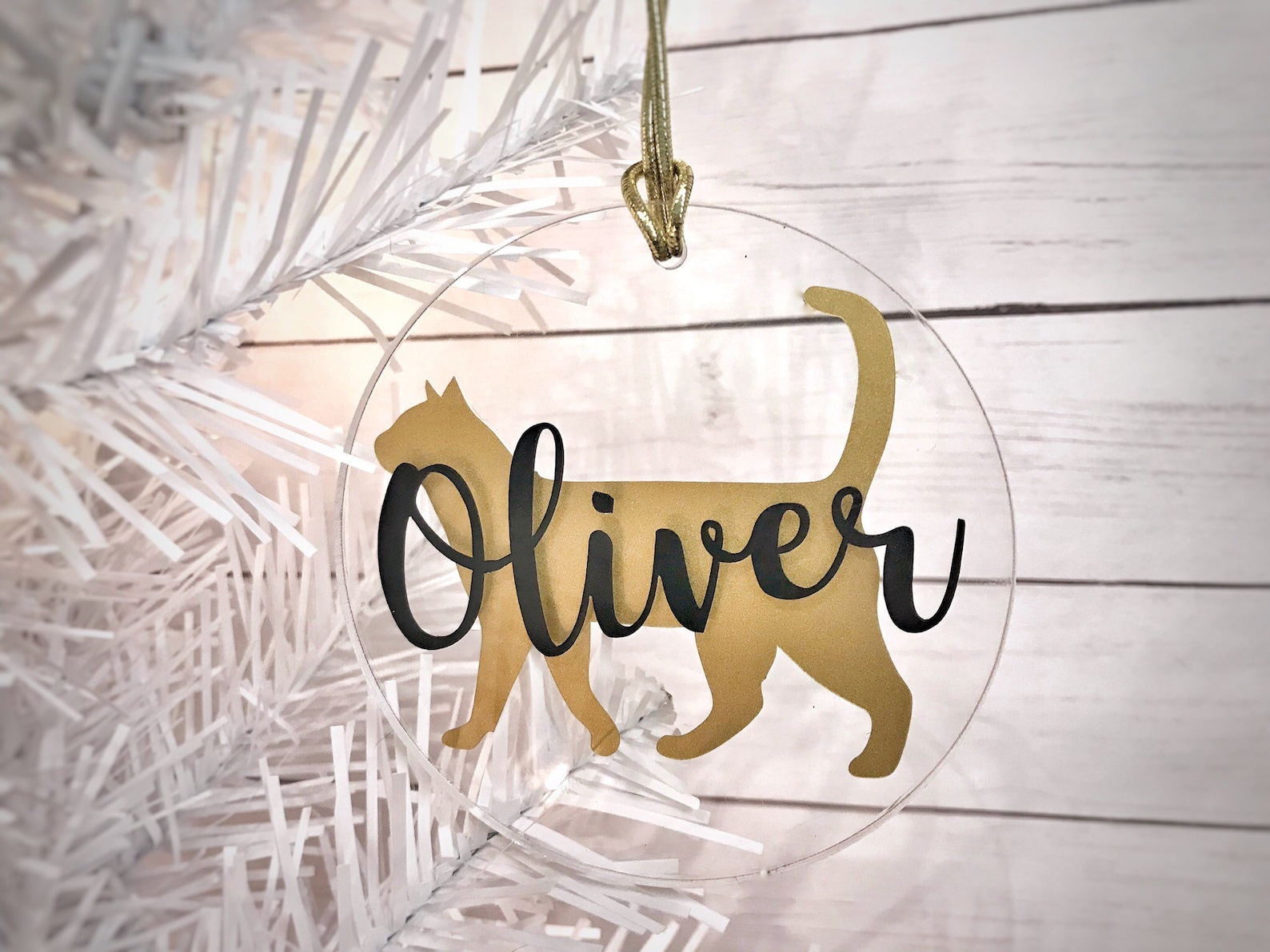 Personalized Cat Silhouette Ornament
This pretty handmade acrylic ornament features the name of your cat, or maybe that of a beloved cat from your past. It's 3″ in diameter, and while I love the gold, both the cat color and name come in your choice of many hues.
This 4″ plastic globe contains sparkly holiday things and a graceful black cat silhoutte to add a dash of holiday magic to your tree. It can also be personalized with your cat's name. What a perfect gift, especially for your friend who is owned by a black cat.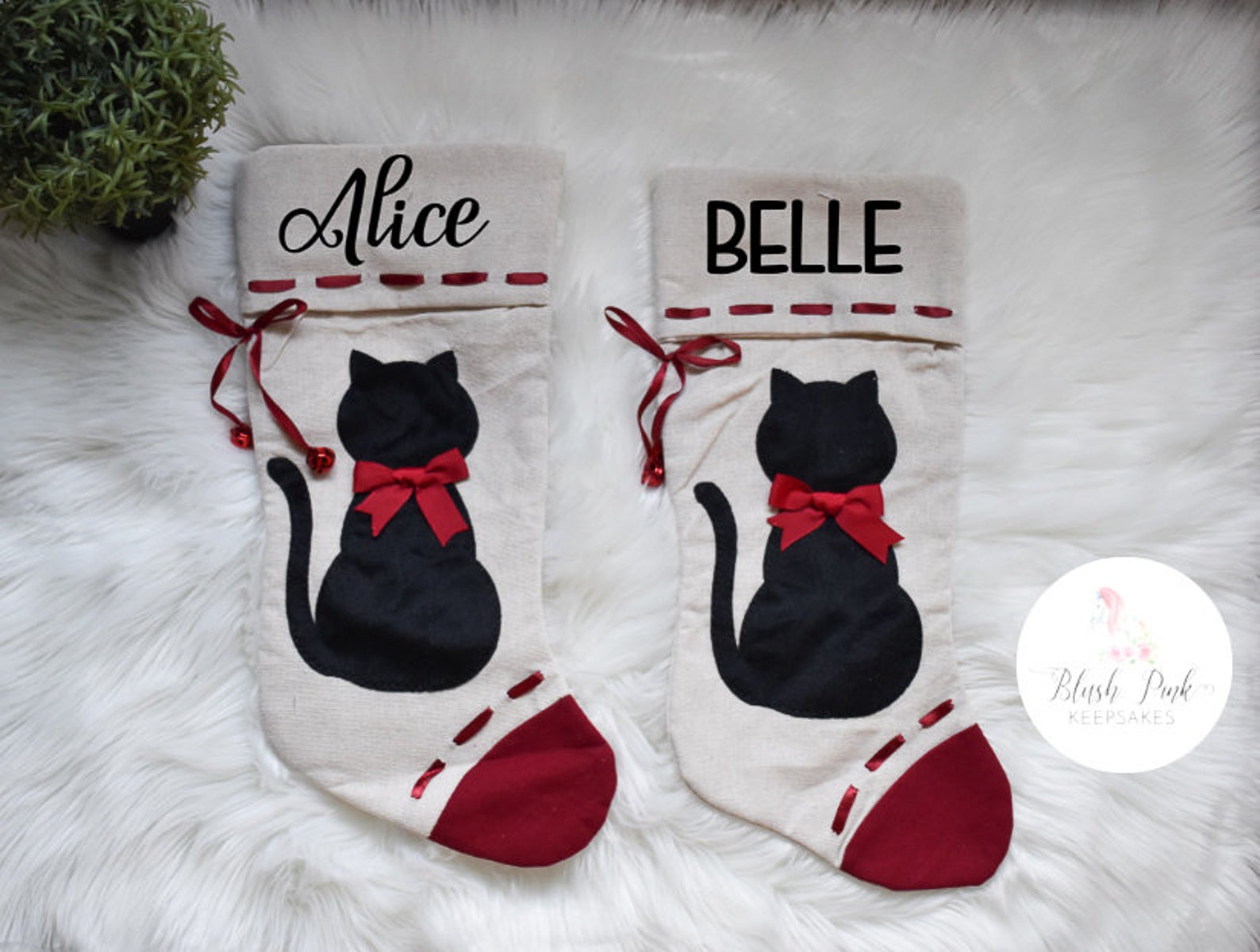 Personalized Cat Silhouette Canvas Christmas Stocking
I hope you don't just buy those plastic stockings full of cheap toys for your cat. She deserves her own personalized stocking on the fireplace mantel. It's cream colored canvas with red ribbon and accents, ready to be filled with your choice of cat treats and high quality catnip toys (of which there are many on Etsy). It's 17.75″x 8.25″.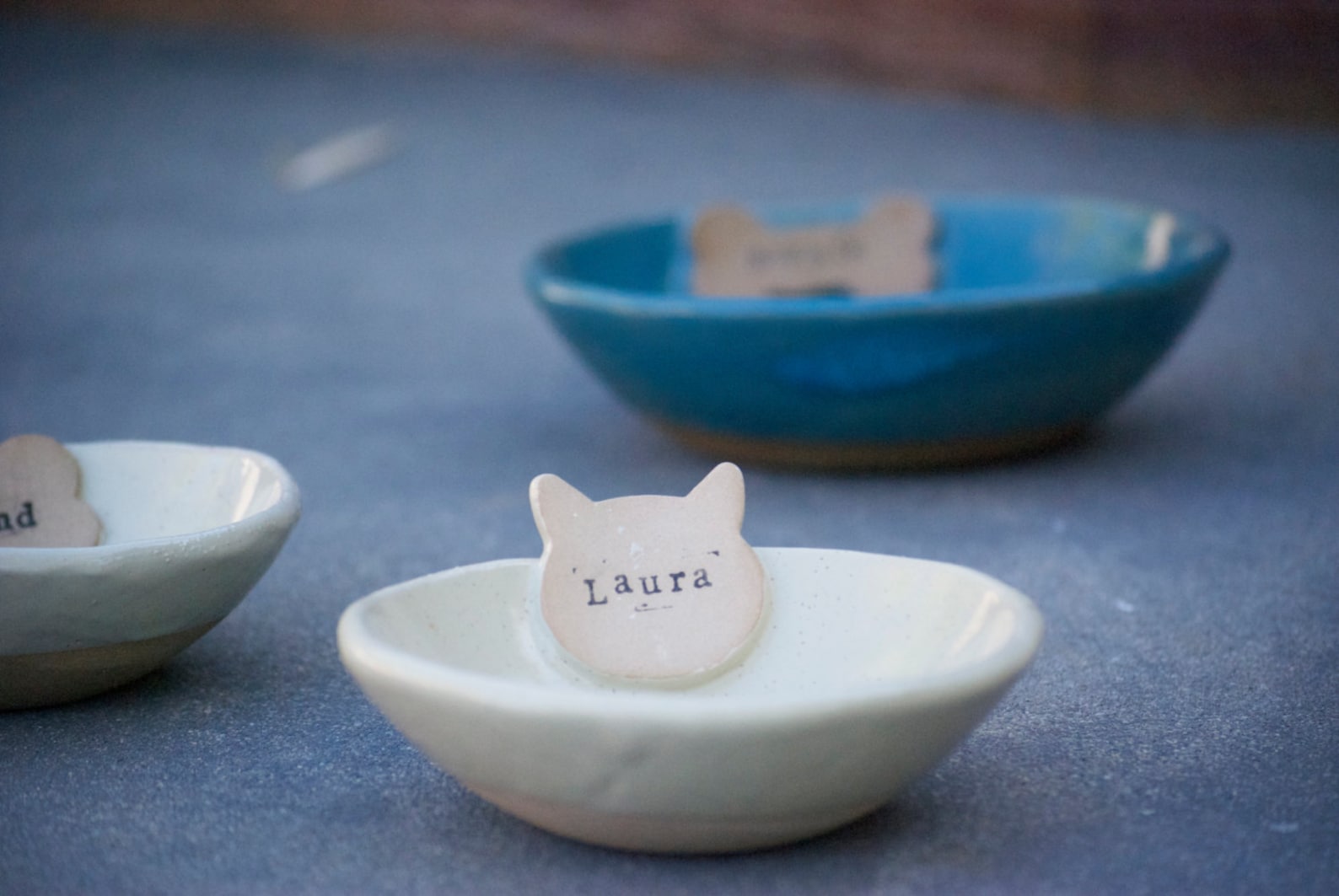 Personalized Ceramic Cat Food Bowl
I am really on a personalization kick this year! These cute little handmade ceramic bowls have your cat's name on a fish, cat head, or bone. (I assume the latter is more for small dogs.) You have a choice of colors, and the bowl is 4″ wide and 2″ deep.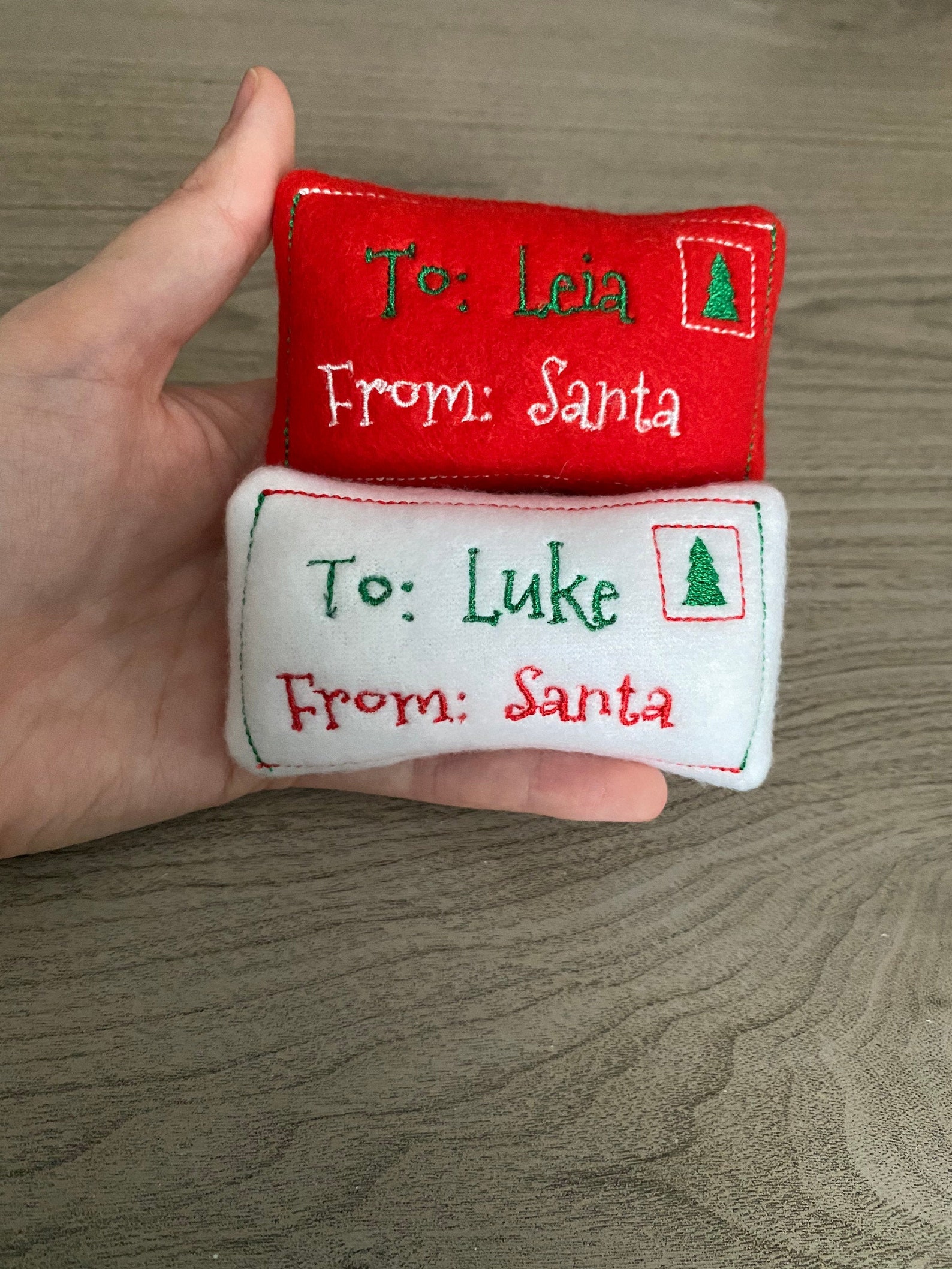 Personalized Cat Toy Letter From Santa
Can you think of a better letter from Santa than one filled with organic catnip? And this 3.5″x2″ cat toy is also personalized so your cat knows it belongs to her… don't expect her to share!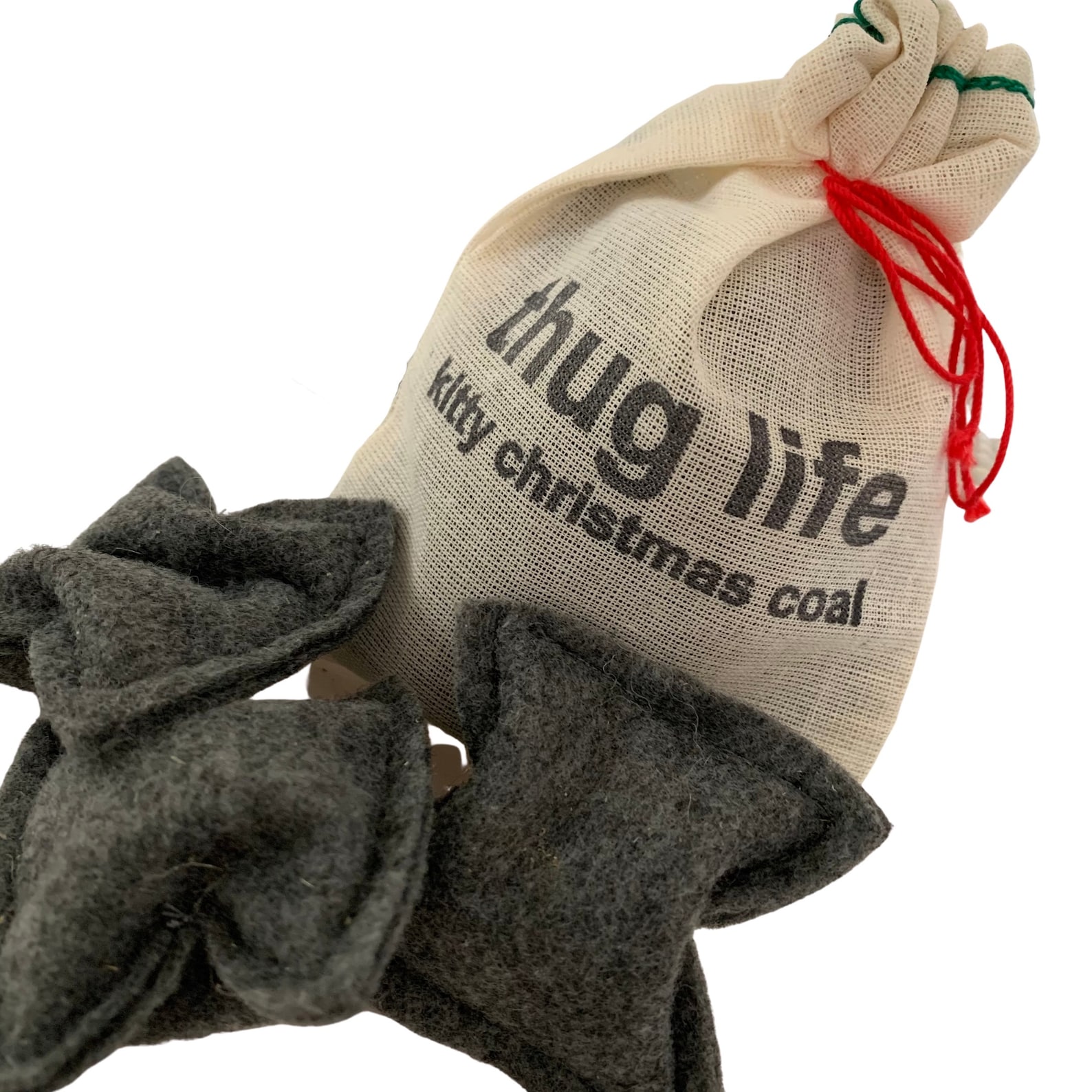 Thug Life Catnip Coal
Even if your kitty hasn't been good all year round, she still gets something — this Thug Life Catnip Coal! Each bag has 3-2″x2″ gray eco felt "coals" that are packed with organic catnip and nothing else! Maybe I shouldn't even let you guys know about these because every kitty will want to be bad enough to get these!
For more holiday gift ideas, check these out!
I hope you liked my picks! Do you have a favorite? Tell me in the comments.
* * *
---
---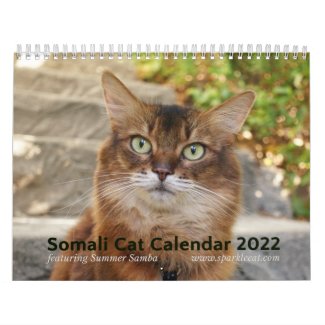 2022 Somali Cat Calendar Starring Summer Samba
See all of Summer's merch at her
her Zazzle Designercat Shop