Father's Day is coming up fast! And if you have a cat guy in your life, you know how special he is. Guys who love cats tend to be a little more low key about their passion than female cat lovers (Moshow being one big exception!). They may not wear their affection for felines on their sleeves, but I still managed to find an awesome variety of cat guy gifts on Etsy. Check them out!
Note: We are Etsy affiliates, so if you click through any of the following links and make a purchase, we will get a small commission. Thank you for your support!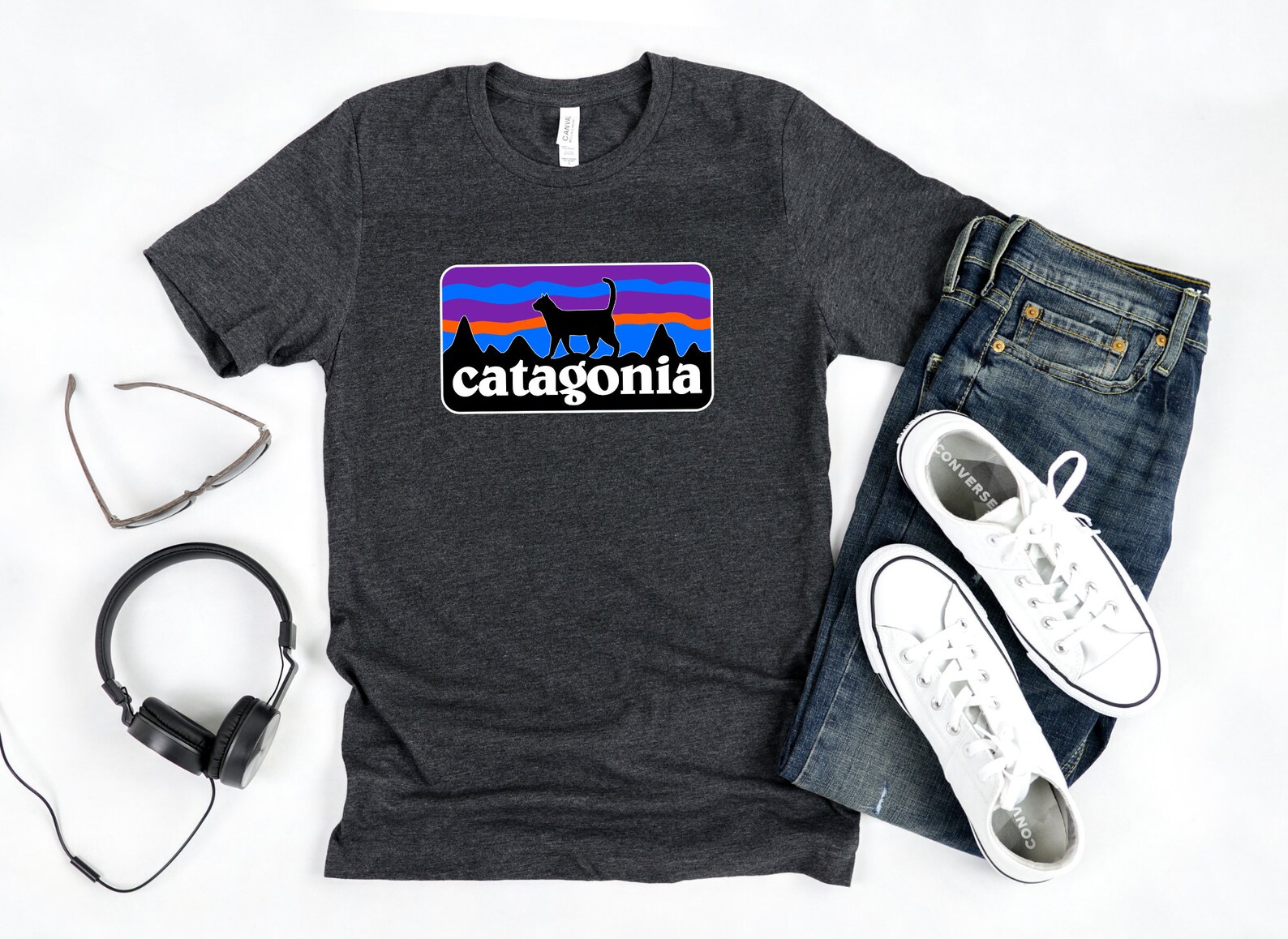 Catagonia Cat Shirt
If your cat man is the outdoorsy type, he will probably love this Catagonia tee! It's unisex with a boxy shape and comes in black, dark grey heather, or navy, and a wide variety of sizes.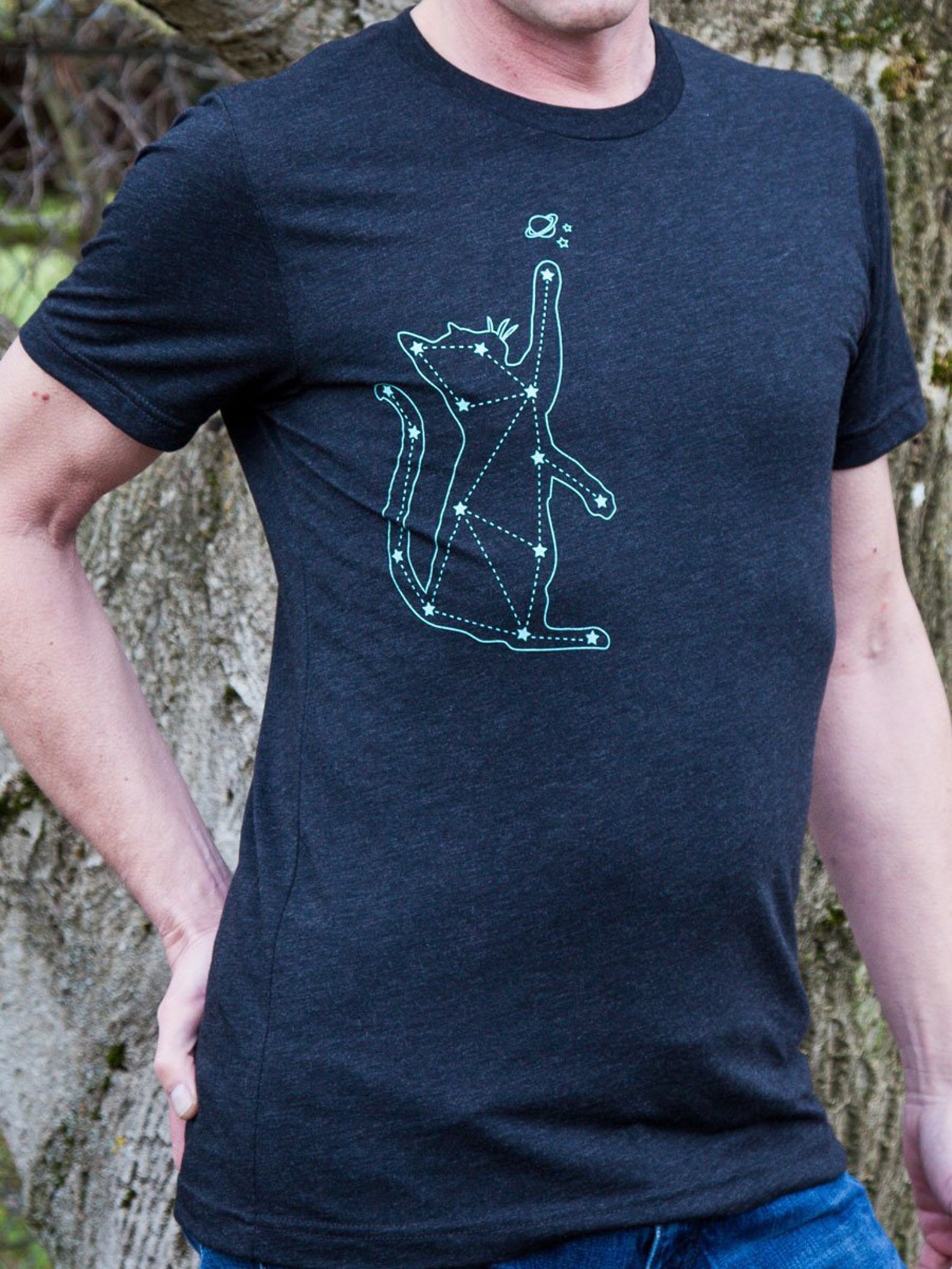 Cat Constellation Men's Tee Shirt
If your guy is more science minded, this cat constellation tee may be more his style. After all, he knows who the real star is in the family. Hand screen printed in Seattle, WA.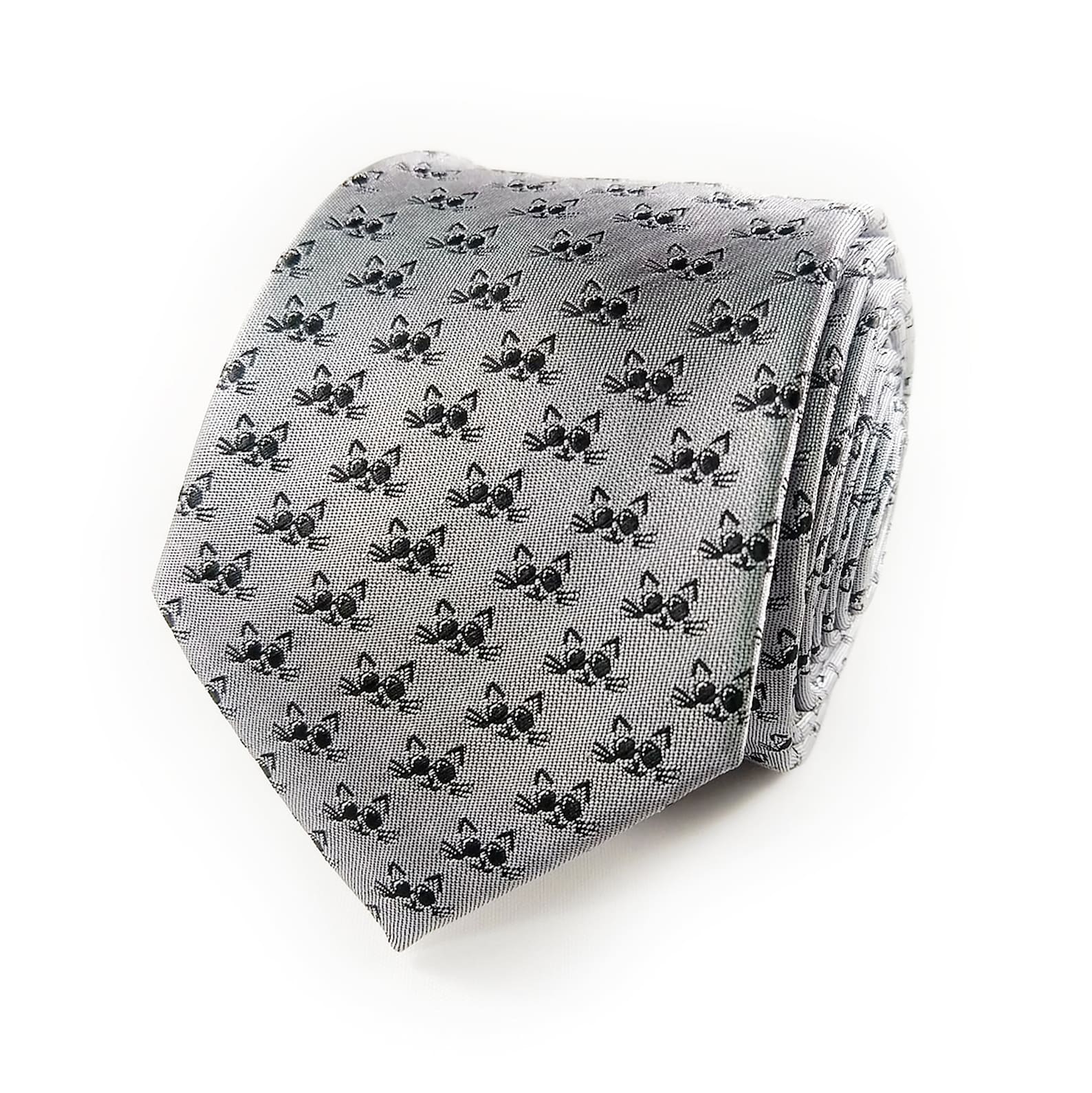 Cool Cat Necktie
With the pandemic on the wane, lots of people are going back to their offices. If your cat loving man is one of them, then this necktie with a cool cat pattern might be a welcome gift. This handmade tie is 2-3/4″ wide and your standard 58″ in length. Made of 100% microfiber.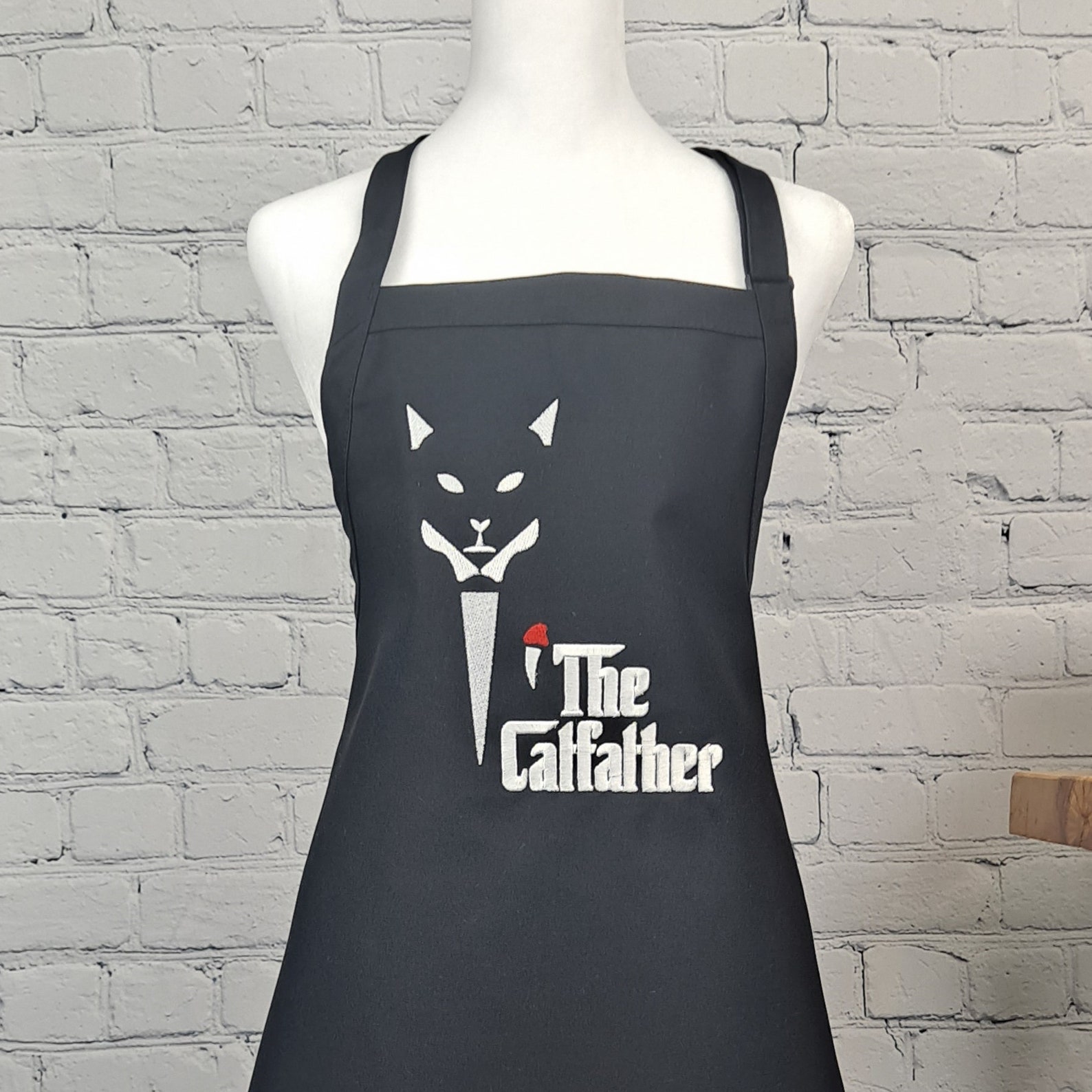 Catfather Embroidered Apron
If your cat lover is a grill master, then he will appreciate this durable apron with an embroidered design. It comes in either black or white, and is so much fun!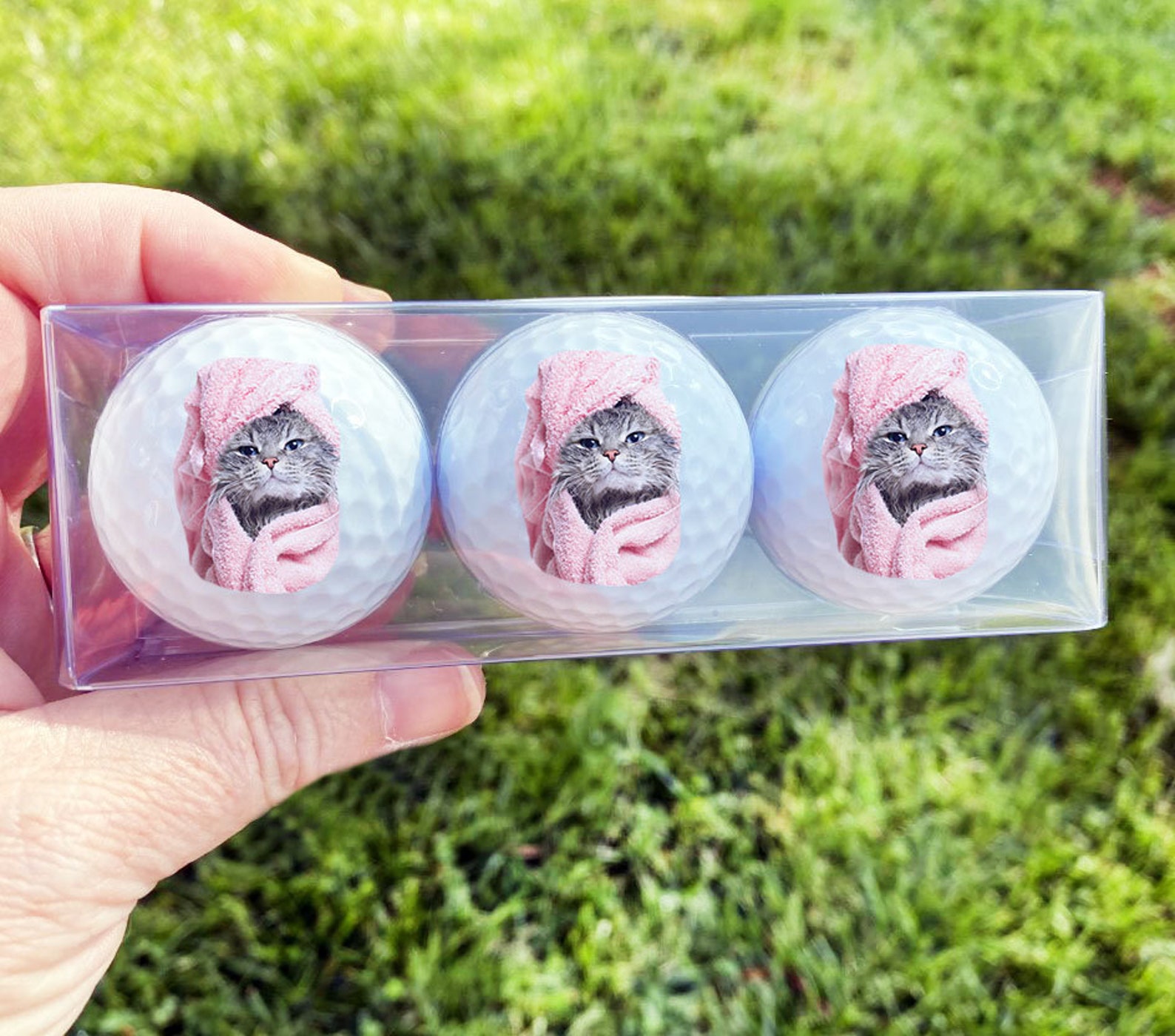 Set of 3 Golf Balls, Featuring YOUR Cat's Face
Here's a truly unique Father's Day gift! If your guy is as passionate about golf as he is about his cat, then this is the perfect gift for him.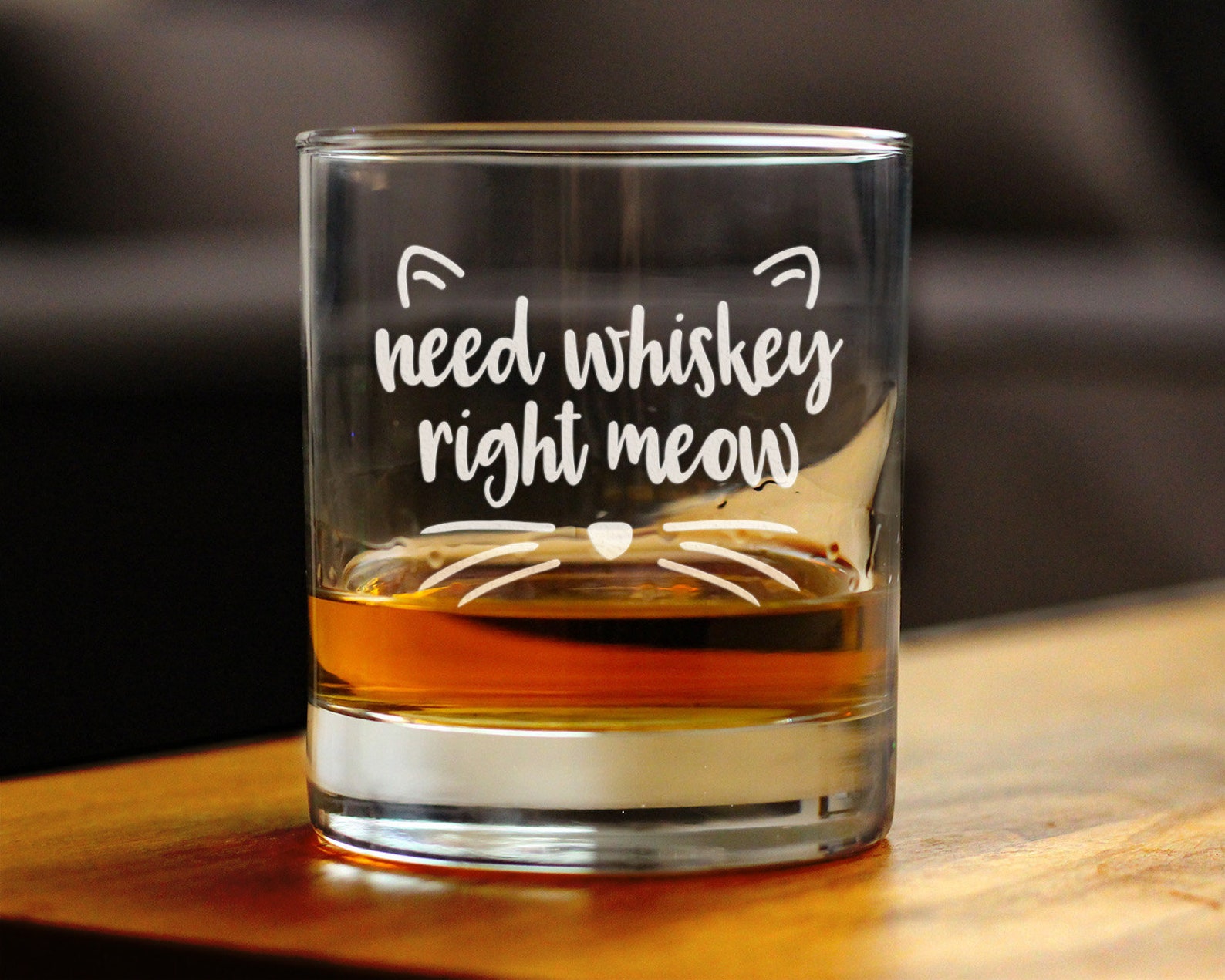 Need Whiskey Right Meow Rocks Glass
If your Father's Day recipient enjoys a strong drink now and then, here's a cute 10 oz. etched whisky glass. Complete the gift with a bottle of his favorite spirits.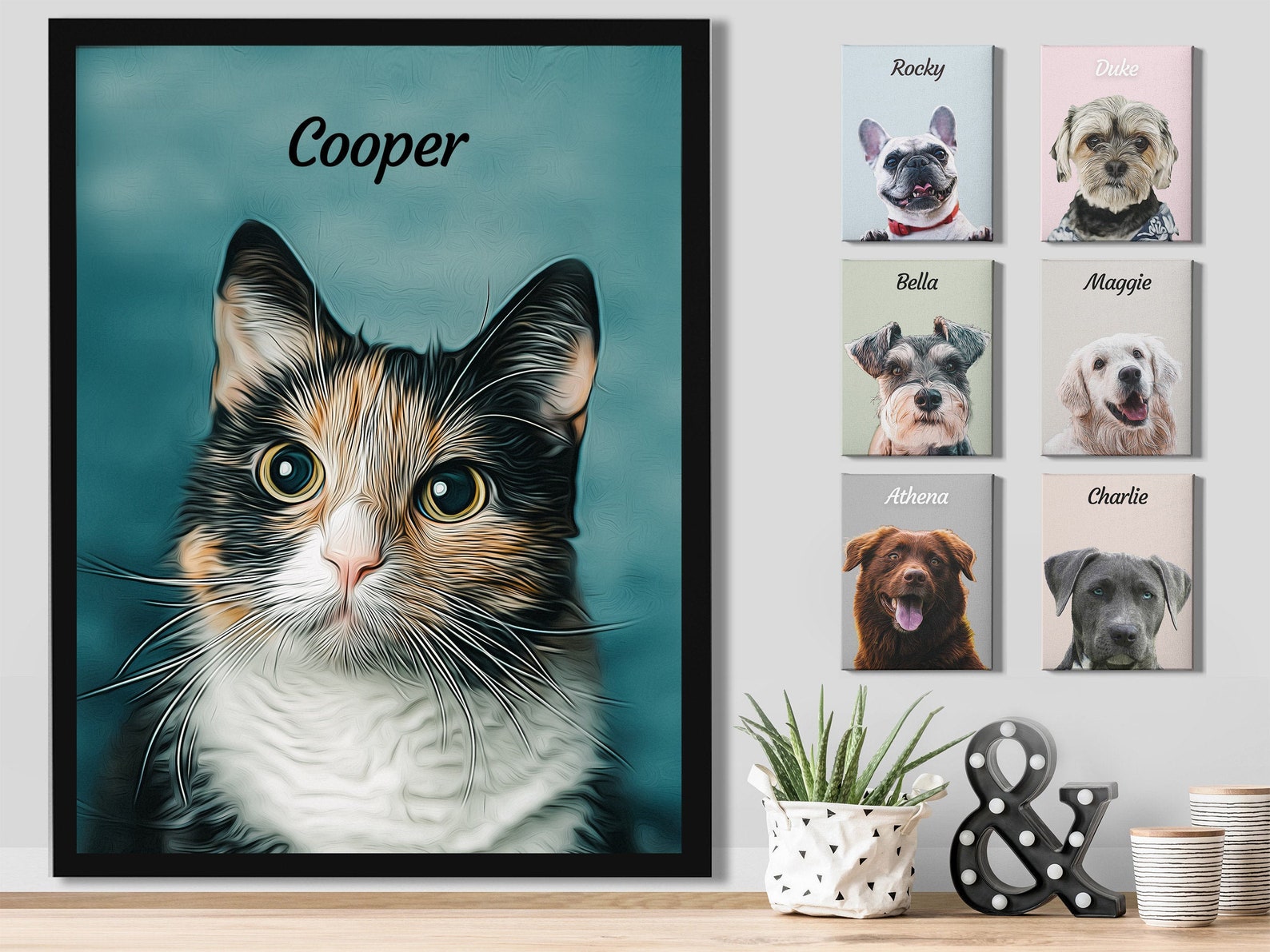 Custom Digital Cat Portrait
If he's the sentimental type, he will love this digital portrait, personalized with his cat's name, and choice of color background. The art is sent digitally and is high resolution, for you to print out and frame on your own.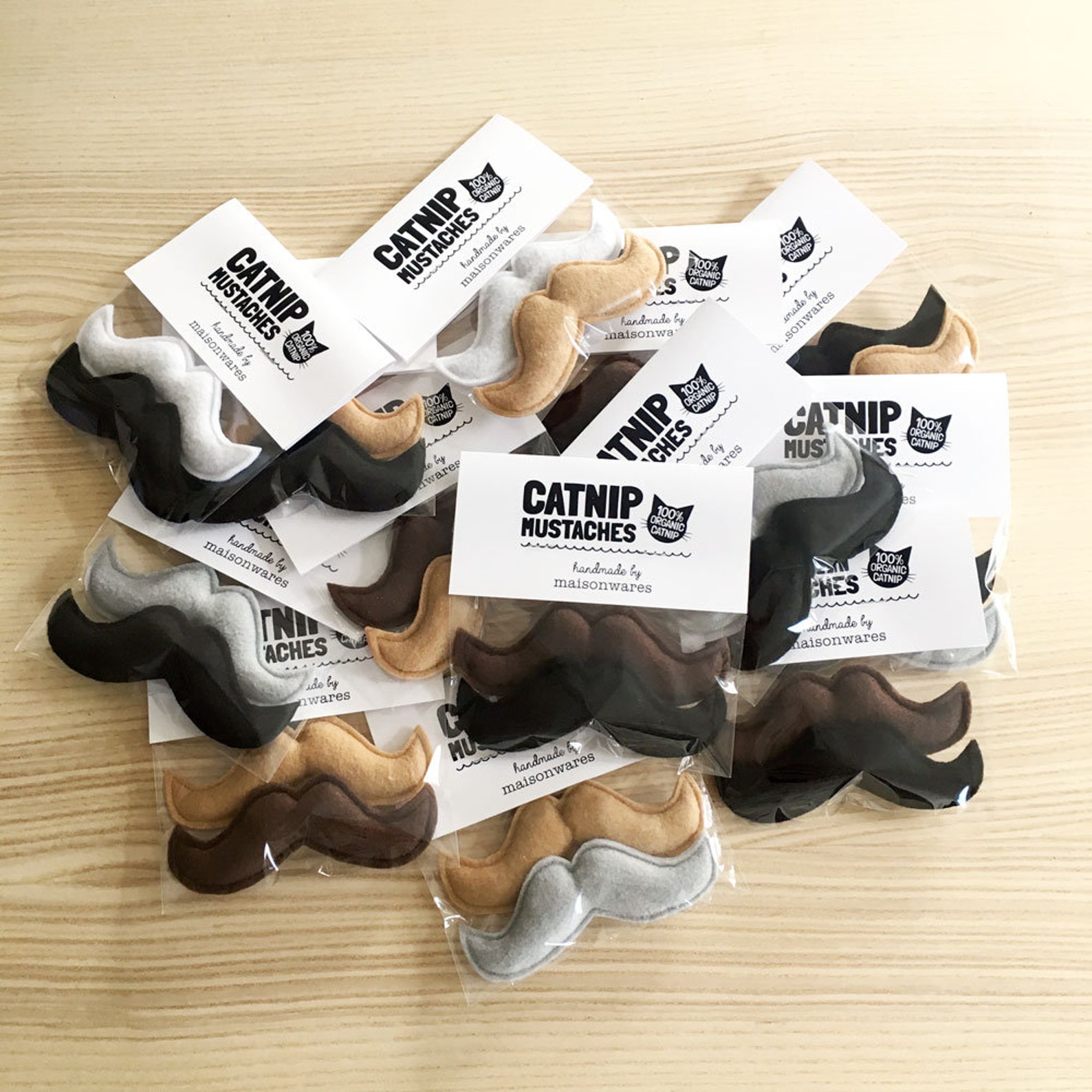 Catnip Mustache Toy 2 Pack
What if the only man in your life is your own cat? I've got him covered too. Get him a pair of catnip mustaches! They come in a variety of natural colors and are 5″ long and 2″ high.
So what did you think of my picks? Do you have a favorite? Let me know in the comments.