Even though I view my human as a valued assistant and partner, I know that some of you kitties out there have a more parental type relationship with yours. If that's you and your human is female, you probably want to do something nice for her for Mothers Day! I imagine you'll leave the usual hairball on the floor right by her slipper (or, if you have a good aim, in it), but I'm sure there are other things she'd like too — maybe even better than a dead cockroach or lizard! I've got a few paw-picked suggestions below. Most of them are reasonably priced so that you don't have to dip too far into your treat fund to buy them.
The links are all affiliate links, which means I get a small commission for any sales. That way, when Administrative Assistants Day comes up, I'll have some money to buy my human something nice.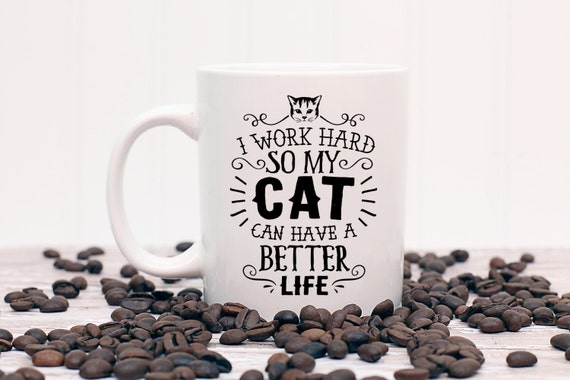 I Work Hard So My Cat Can Have a Better Life Cat Mug
I'm sure that most humans with cats will identify with this cute mug from The Crafty Engineer. It shows that you acknowledge and (usually) appreciate all that effort.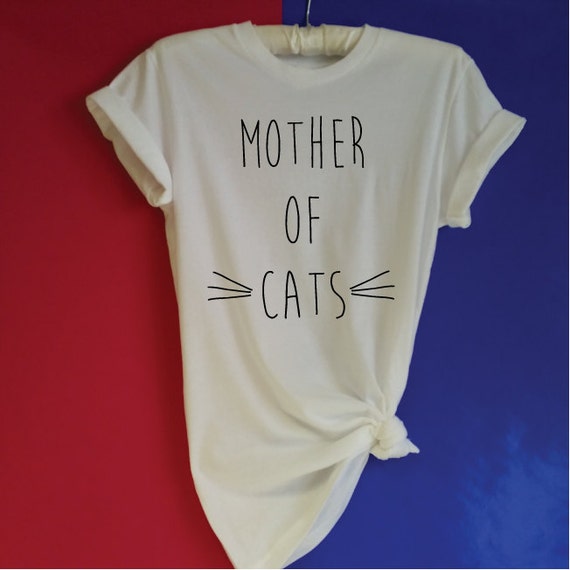 Mother of Cats T-Shirt
This extra-long tee from So Pink UK is fun, versatile and really comfy! Made from 100% combed and ringspun cotton and ships from the UK.

Pretty In Pink Cat Handbag
What a sweetly sophisticated handbag! Triple T Studios features awesome accessories with style and class, and this 14″W x 10″H x 5.5″D handbag is one of their most beautiful items yet. It's available for pre-order and expected to ship in May. Your human should be one of the first to have this lovely item.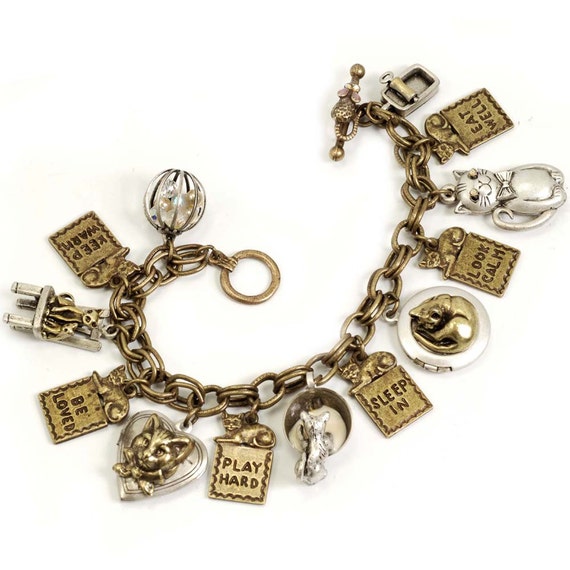 Cat Charm Bracelet
Your human will treasure this adorable charm bracelet, made from pewter, Swarovski crystal and bead accents, and kitty wisdom! From Shelley Cooper Jewelry, it includes a locket just waiting for a photo of you!

Feline Philosophy Bracelet
Here is more kitty wisdom in bracelet form, this time from Triple T Studios. The simple bangle is made of stainless steel and is nickel and lead free. You human won't go wrong wearing sayings such as "Purr," "Live in the Moment," and "Trust Your Instincts" — in fact, she could wear more than one! These graceful, lightweight braceless are one size fits most.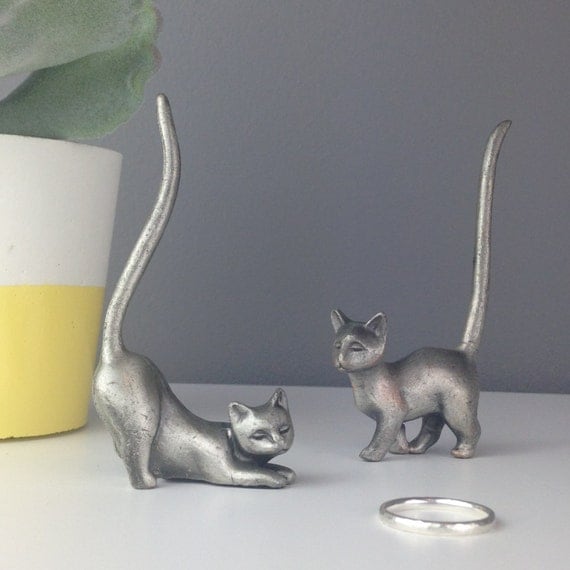 Cat Ring Holder
Aren't these pewter ring stands cute? I know my human is always taking off her ring to wash her hands or clean the litter box — wouldn't it be nice if yours had somewhere to put hers? They come from Not A Jewelry Box LTD, which specializes in creative jewelry storage.

Cats and Wine Make Life Better Wine Glasses
I know a lot of humans out there who would really appreciate these etched wine glasses from Etched Dreams. Is yours one of them? This is a set of two 20-oz. glasses… drink up!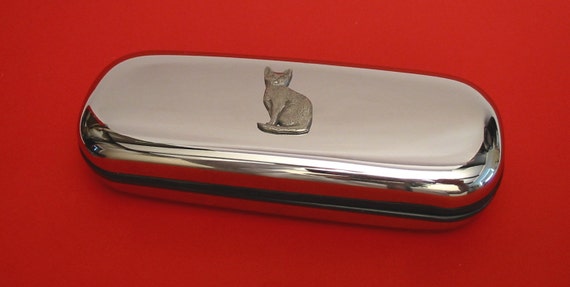 Cat Chrome Glasses Case
Your human will never misplace her glasses when she has this sleek chrome case for them! Made by Thimbles n Object Dart, it features a pewter kitty on the top. A really nice design!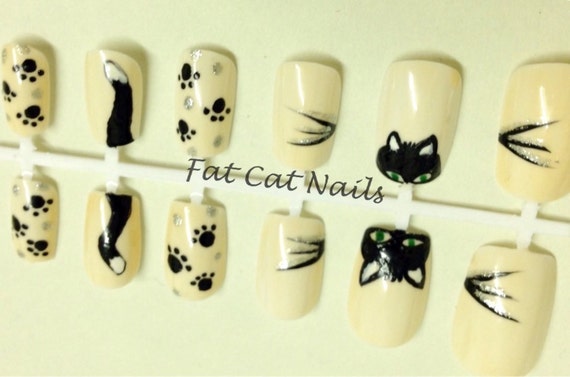 Fat Cat Fake Nail Set
Here is something totally fun: feline inspired faux nails with glitter infusion. They're perfect for your human to wear to the next cat rescue fundraiser. Fat Cat Nails has lots of other cool nail designs too… not all of them kitty inspired!
I hope you enjoyed my picks!