Father's Day is coming up! I know, it's crazy that we're already almost into summer. I decided to look through Etsy for some awesome cat-themed Father's Day gifts. It was hard! I wanted to find gifts that were a little cooler than your typical mugs and t-shirts (although a couple are included here). I hope you like my picks.
Disclosure: I am an Etsy affiliate, so if you use any of these links to make a purchase I get a few pennies (literally) for referring you.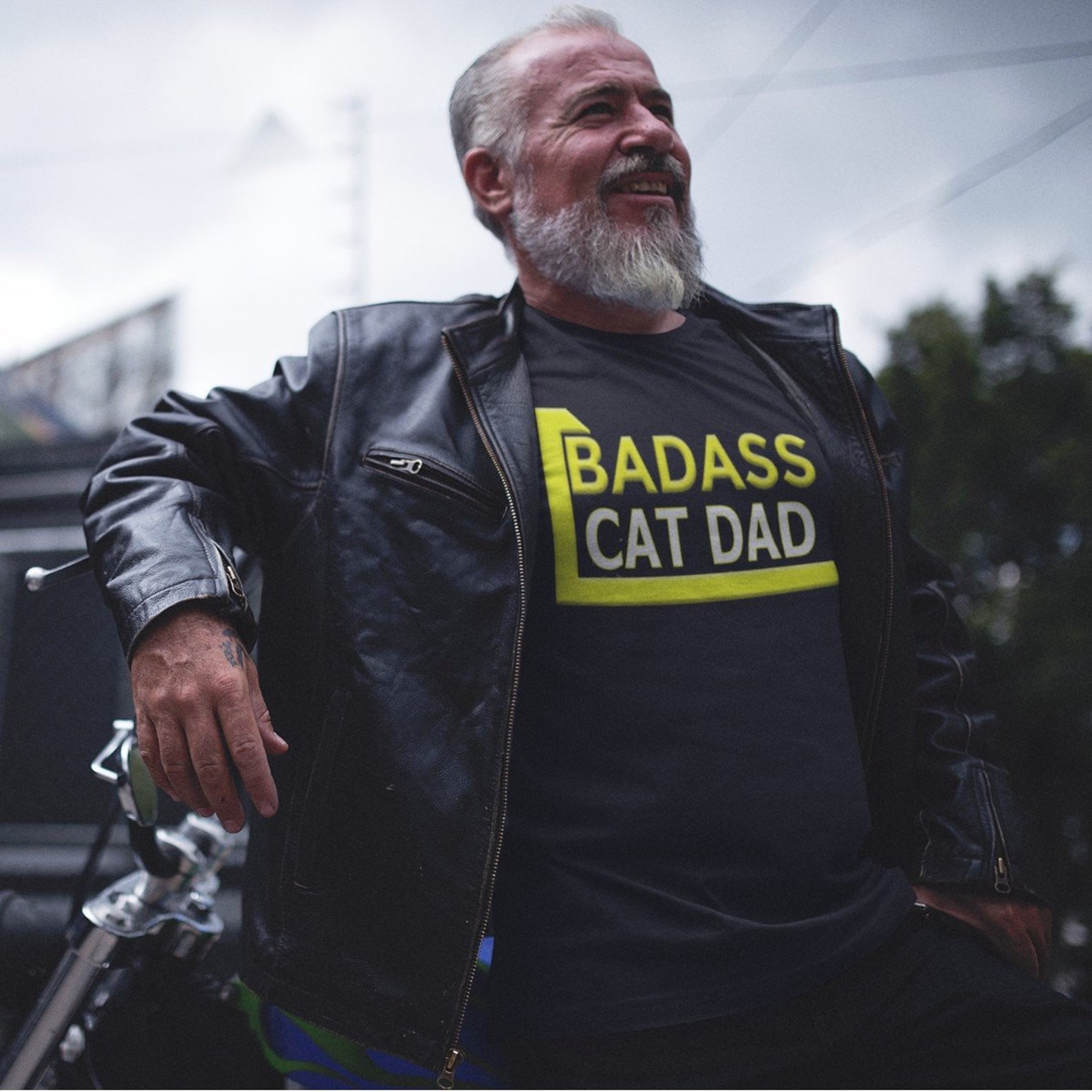 Badass Cat Dad T-Shirt
Here is a fun T-shirt with some attitude! It comes in Black, Navy, or Royal Blue. My human knows lots of guys who should be wearing this shirt.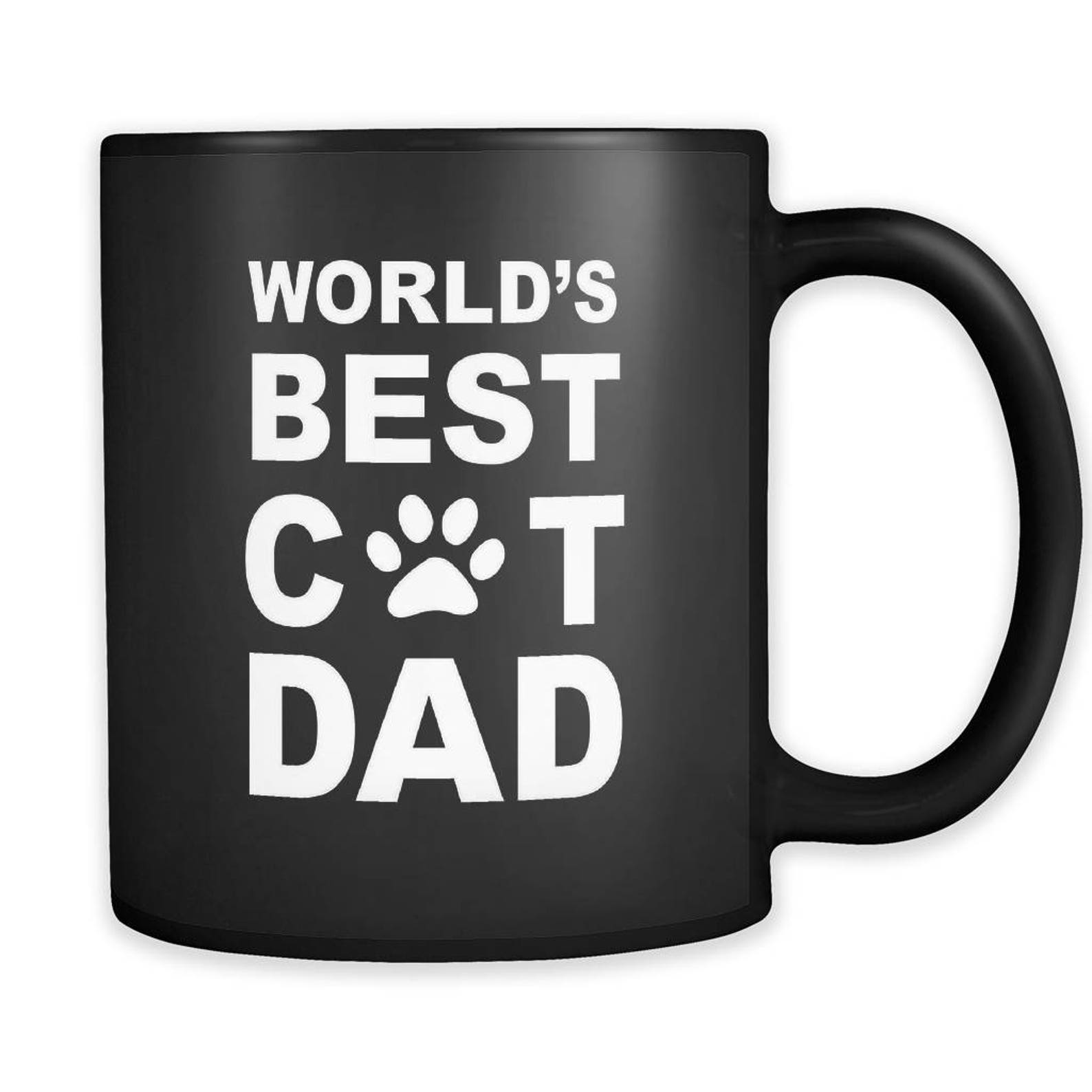 Cat Dad Mug
A lot of mugs are a little… shall I say… goofy? This black mug, on the other hand, looks really cool and your male human won't cringe when he uses it for his morning coffee.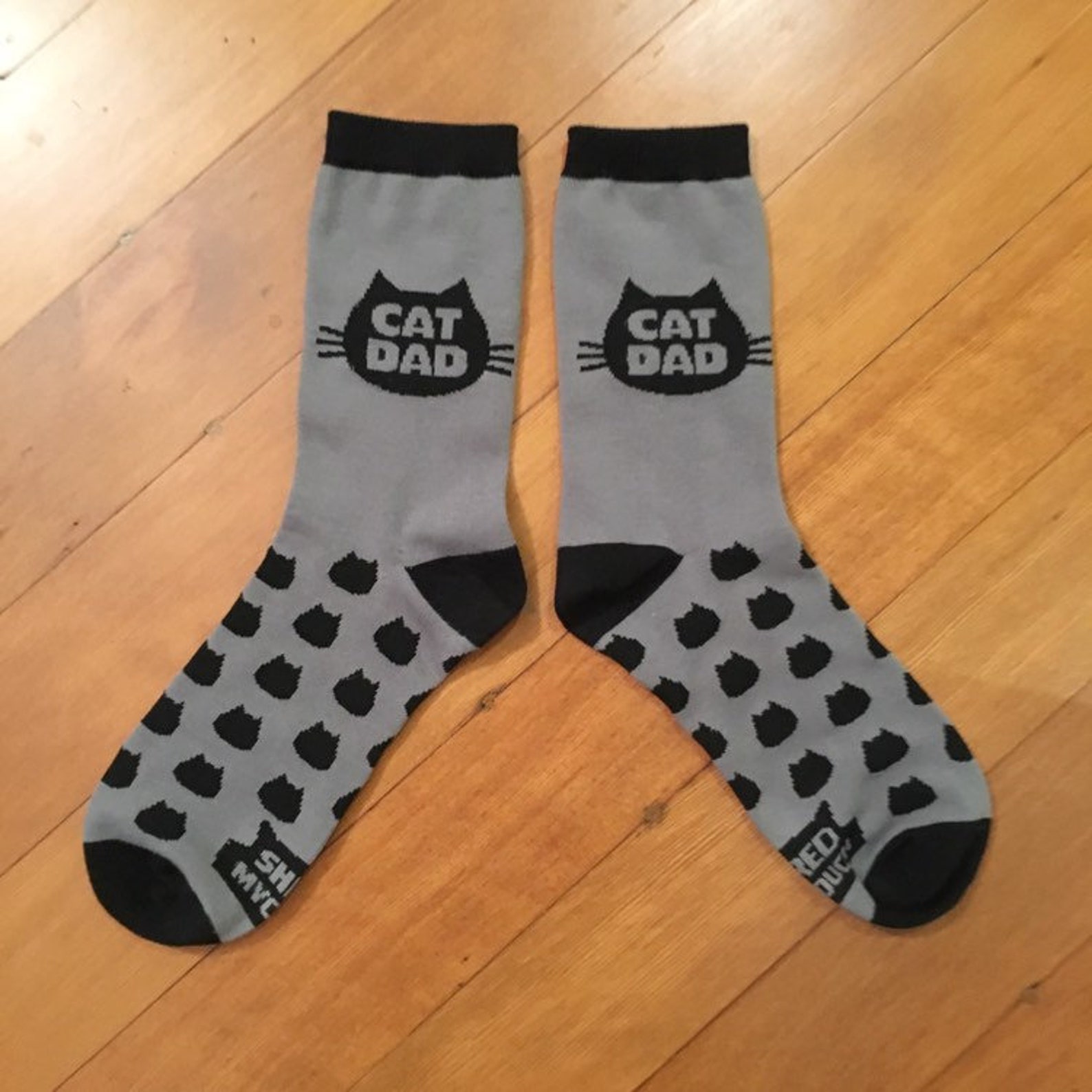 Cat Dad Socks
The same thing with socks — a lot of them are loud and kind of tacky looking. Some guys can rock that look, but I wanted to pick something a little quieter for the guy who likes more subtle socks. These black and gray ones are nice and don't scream at you (figuratively speaking).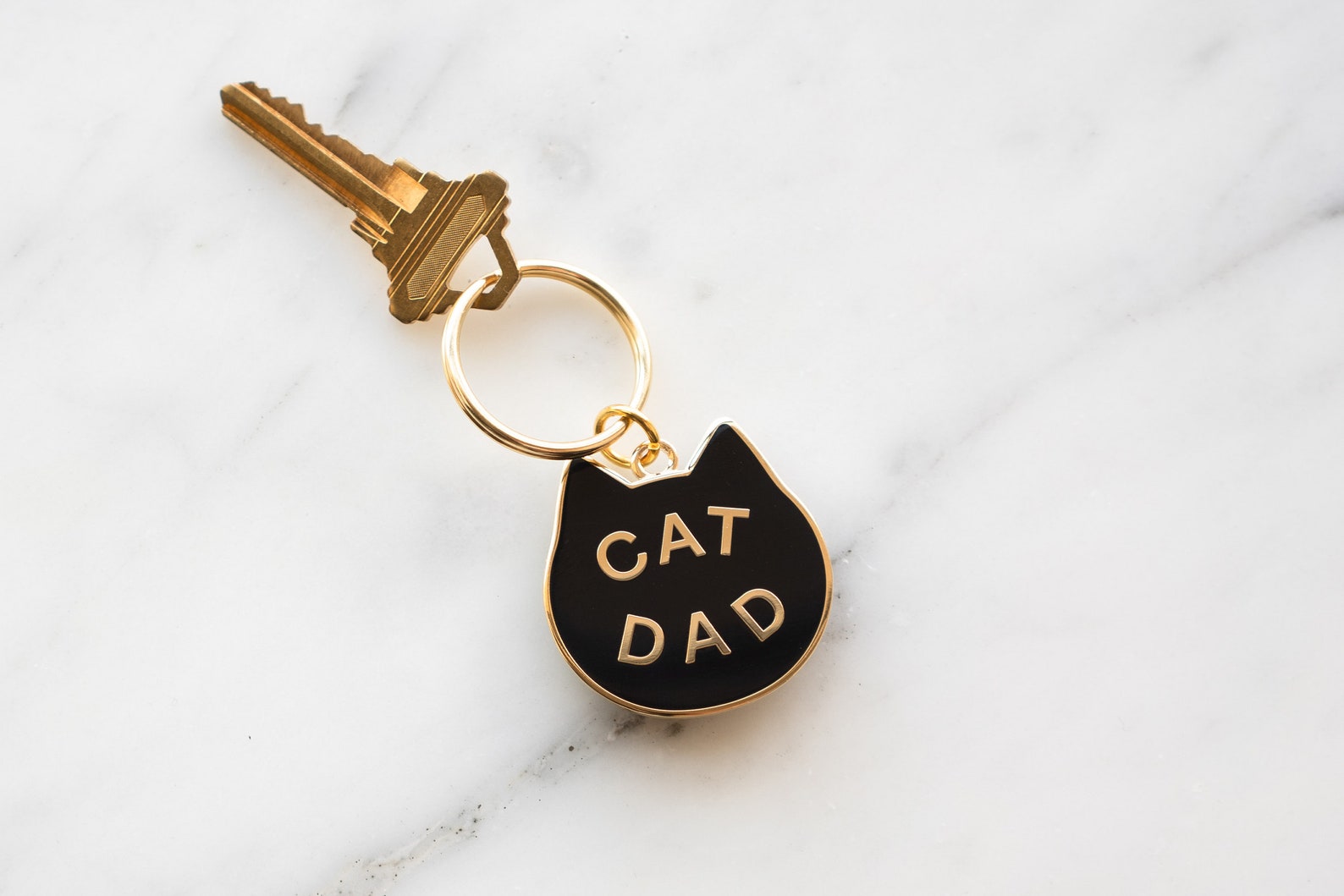 Cat Dad Enamel Keychain
This simple enamel key chain is another little gift that makes a statement without going overboard. Plus at only a little over 1-1/2″ in diameter, it won't fill up your guy's whole pocket.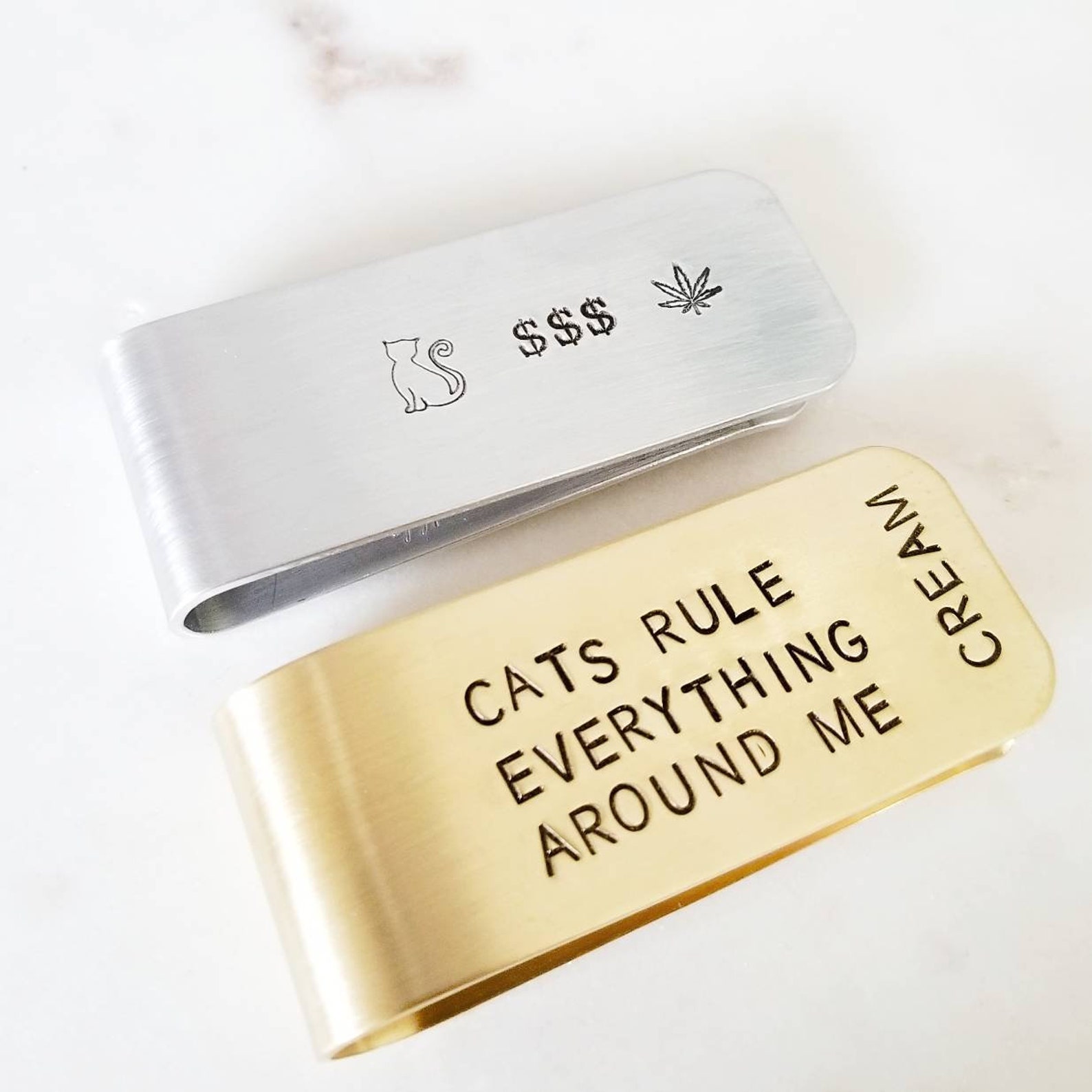 Cat Daddy Money Clip
This money clip is perfect for the guy who can't be bothered with a wallet. There are several different hand-stamped patterns, and a choice of metal: 16 gauge silver aluminum or 18 gauge yellow brass, both with a matte finish.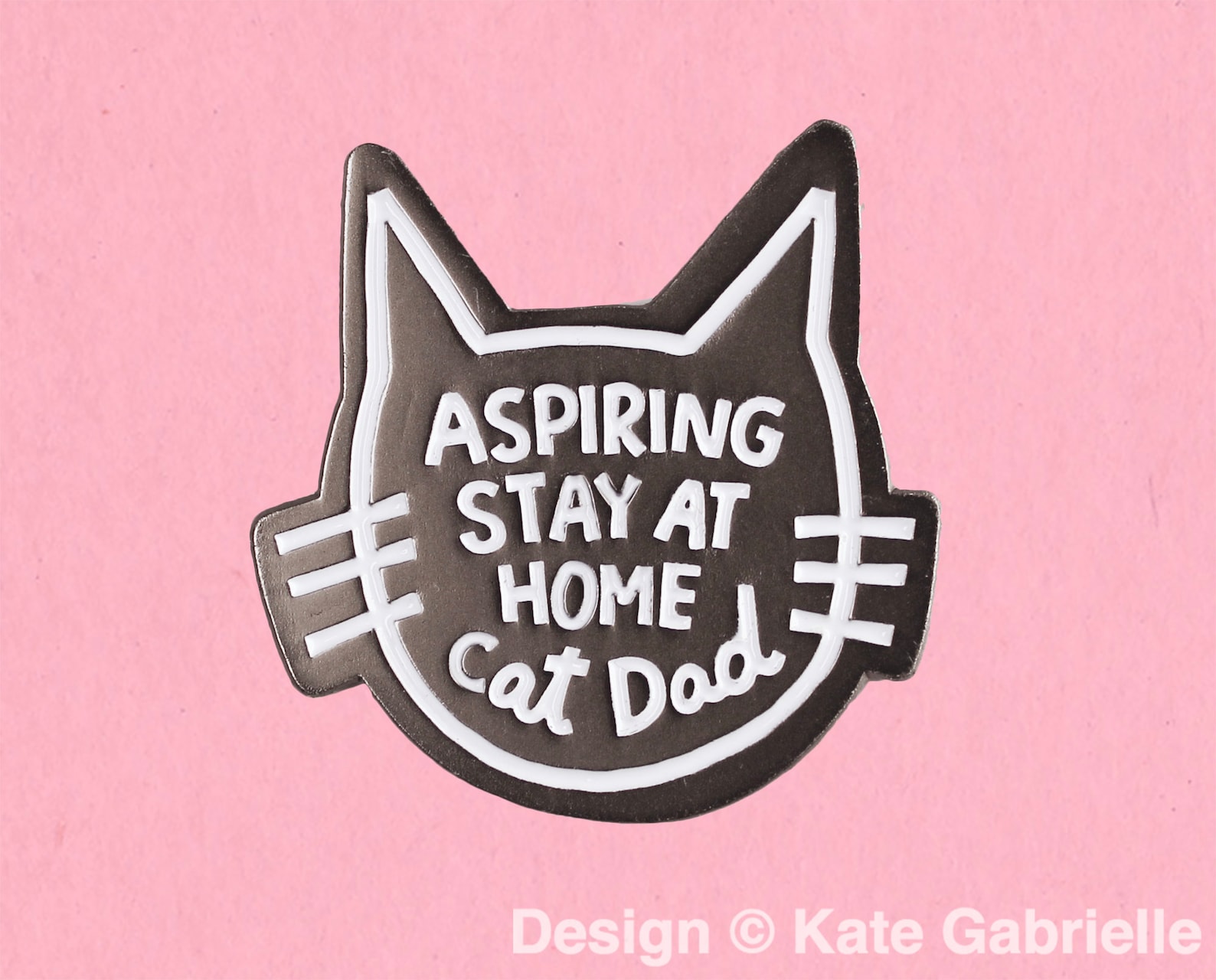 Aspiring Stay-At-Home Cat Dad Enamel Lapel Pin
Here is a cute lapel pin for the guy with a fun sense of humor! There were lots of lapel pins on Etsy, but this one was my favorite.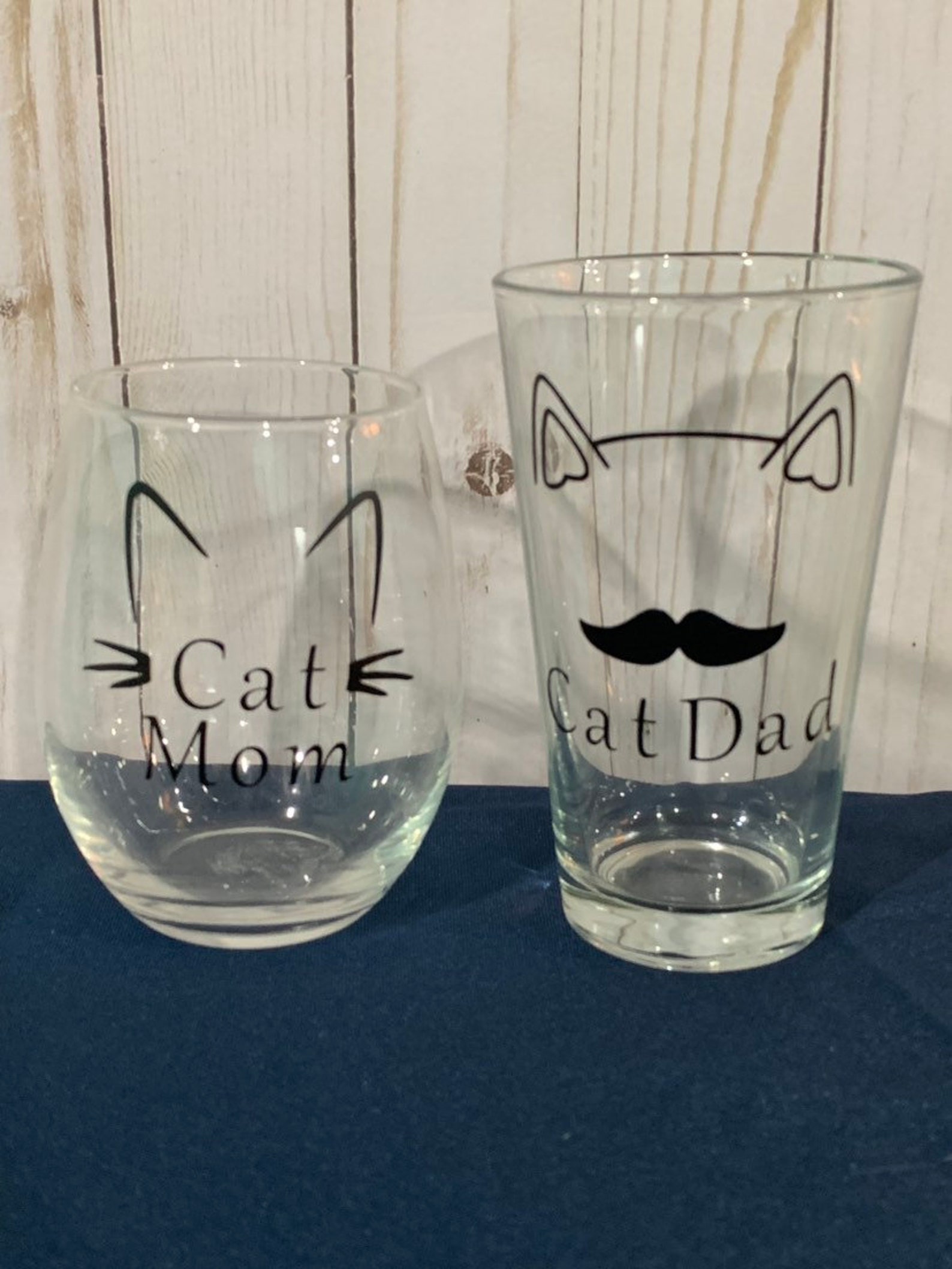 Cat Parent Glasses
I wanted to include one his-and-her set, and I found this cute wine glass (hers) and beer glass (his) pair. What a cute idea!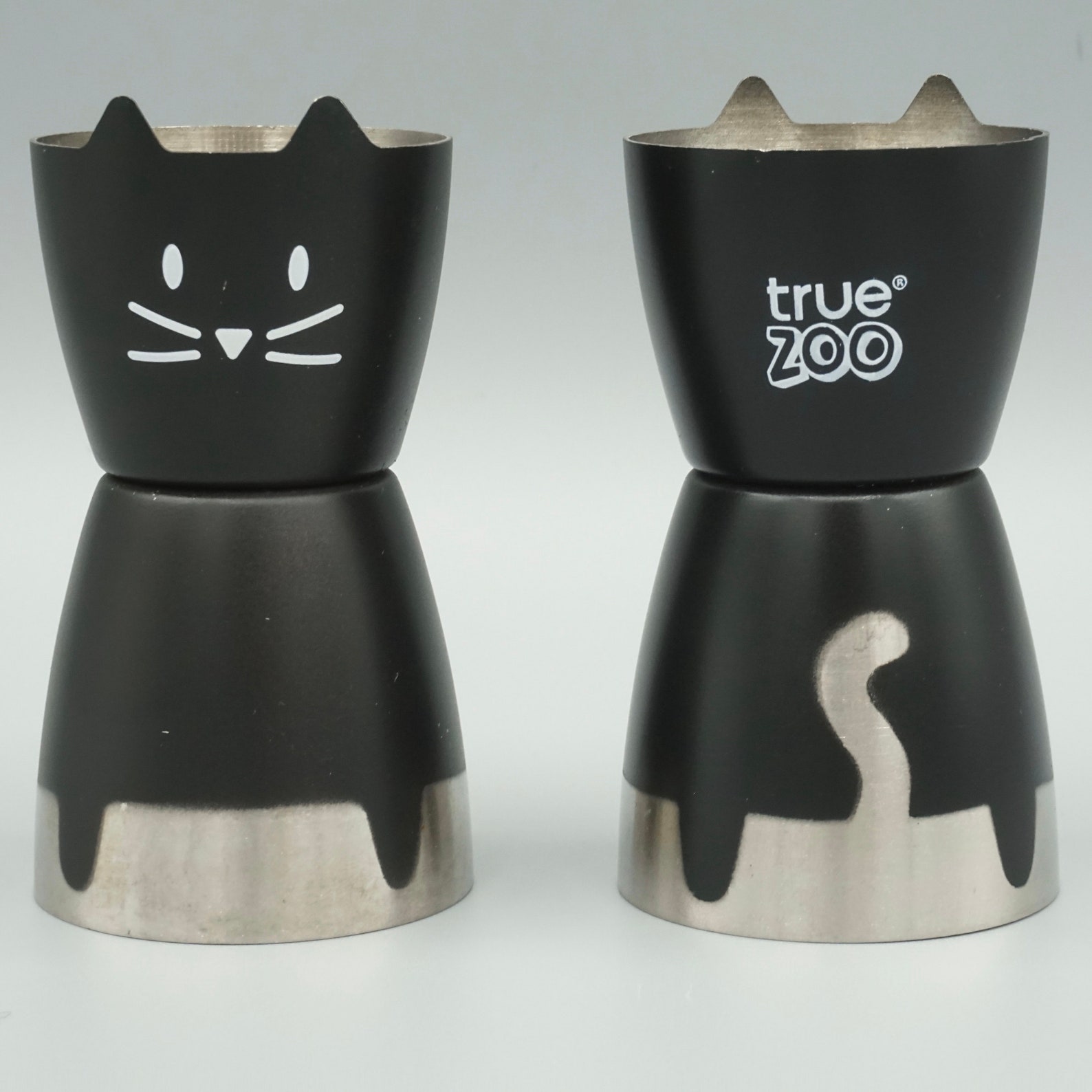 Black Cat Cocktail Jigger
And lastly, here is a sleek cocktail jigger for the man who prefers the stronger stuff.
Did you like my picks? Do you have a favorite? Let me know in the comments!