I have an all-new paw-picked selection of cat themed back-to-school supplies! Plus a new spiral notebook from my Zazzle shop! I think you'll like them a lot, even if you haven't seen the inside of a school in decades!
Note: I am an Etsy affiliate, which means that if you click on the links below and make a purchase, I will receive a small commission. Thank you for your support!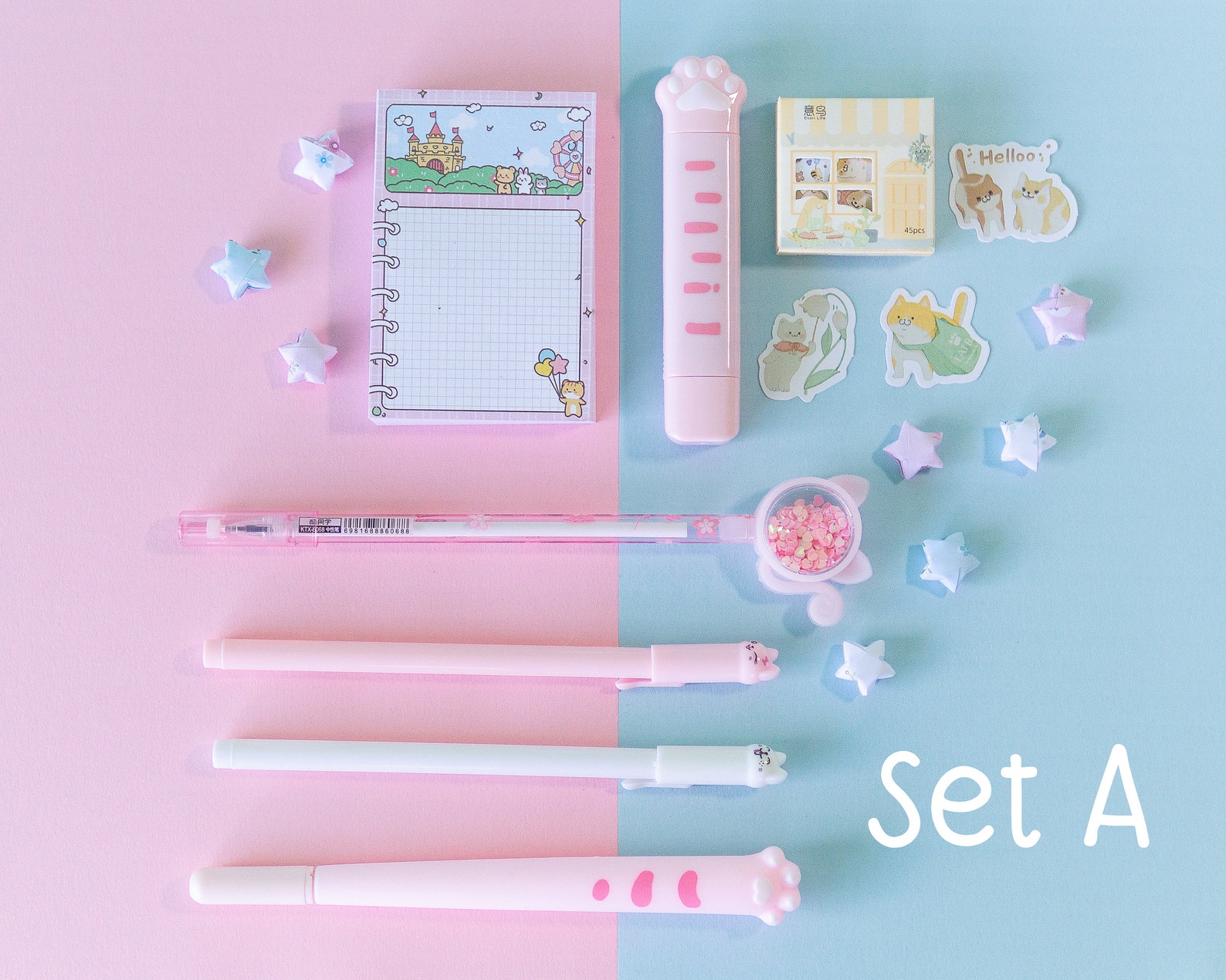 Kawaii Kitty Cat Pen Set
Fun pens, stickers, correction tape, and a notepad, all with cute Kawaii kitty designs! You have a choice of several pastel set colors. Sweet!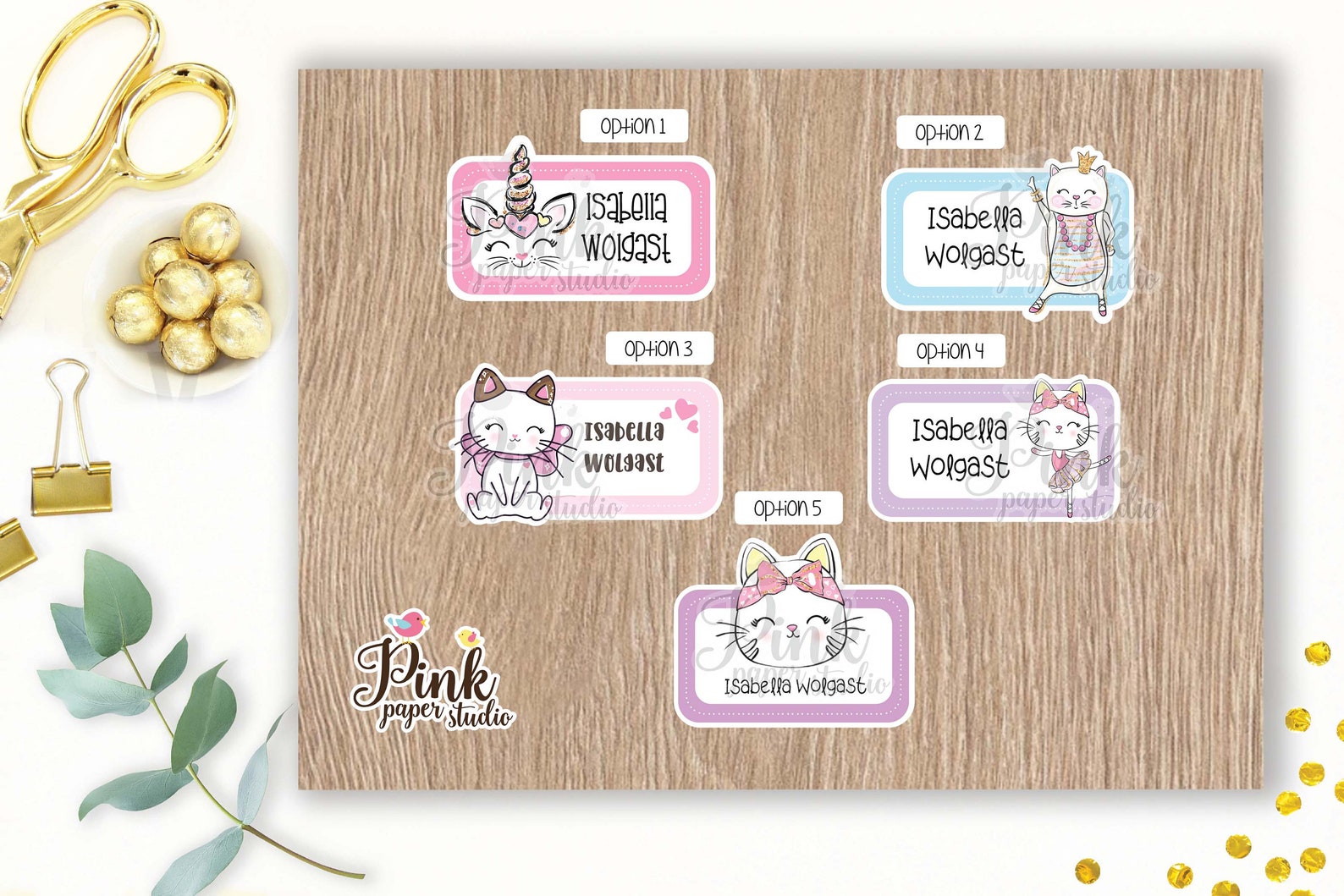 Cute Cat Name Labels
You'll want these adorable personalized cat stickers on all your belongings! They are 2.75″ x 2″ and you have a choice of 5 different designs. Pick the number you want — 12, 24, or 26 — and whether you want regular or waterproof stickers.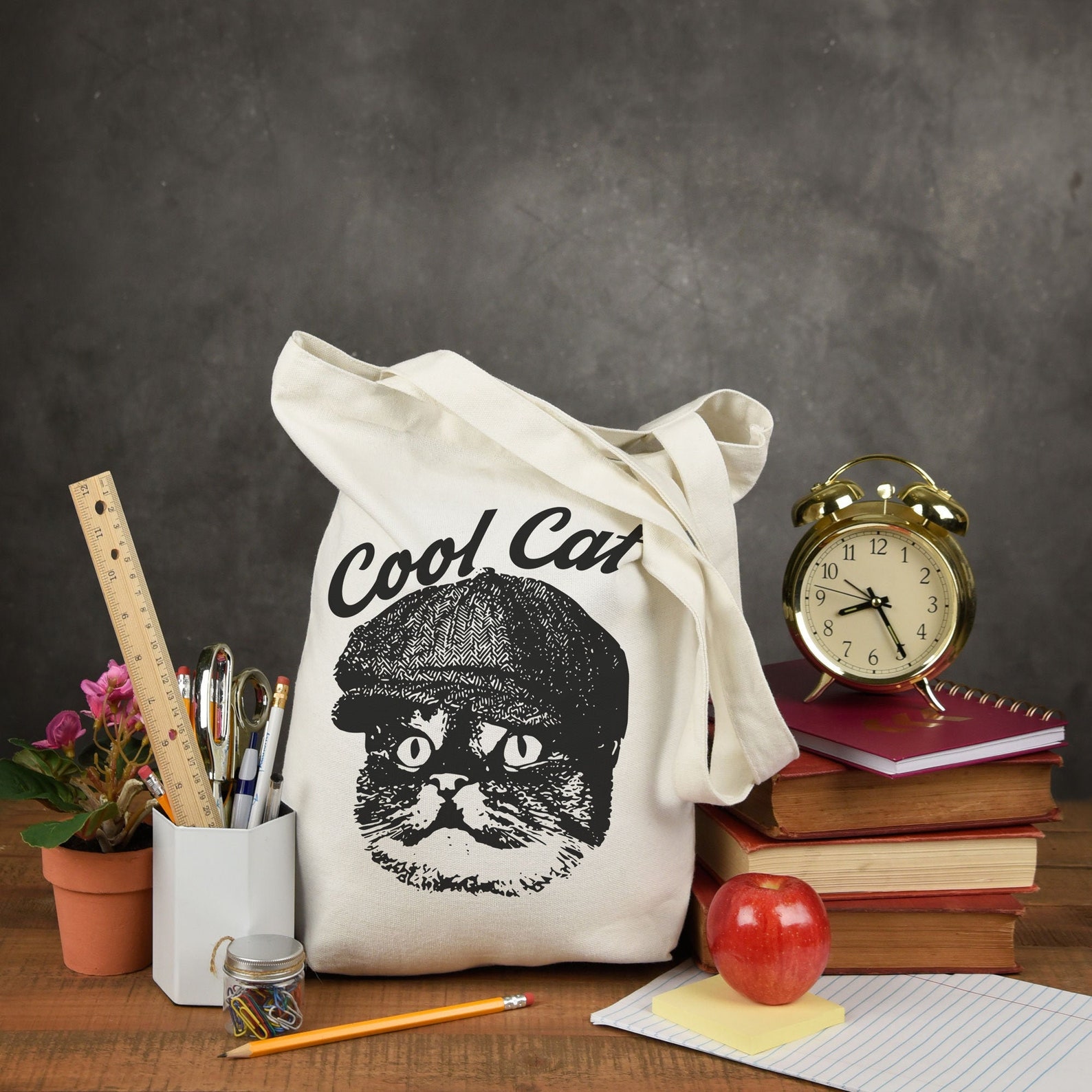 Vintage Look Cool Cat Tote
You'll be the coolest kitty in the classroom with the 15″ x 16″ cotton canvas tote. It's durable, fun, and the ink is eco-friendly.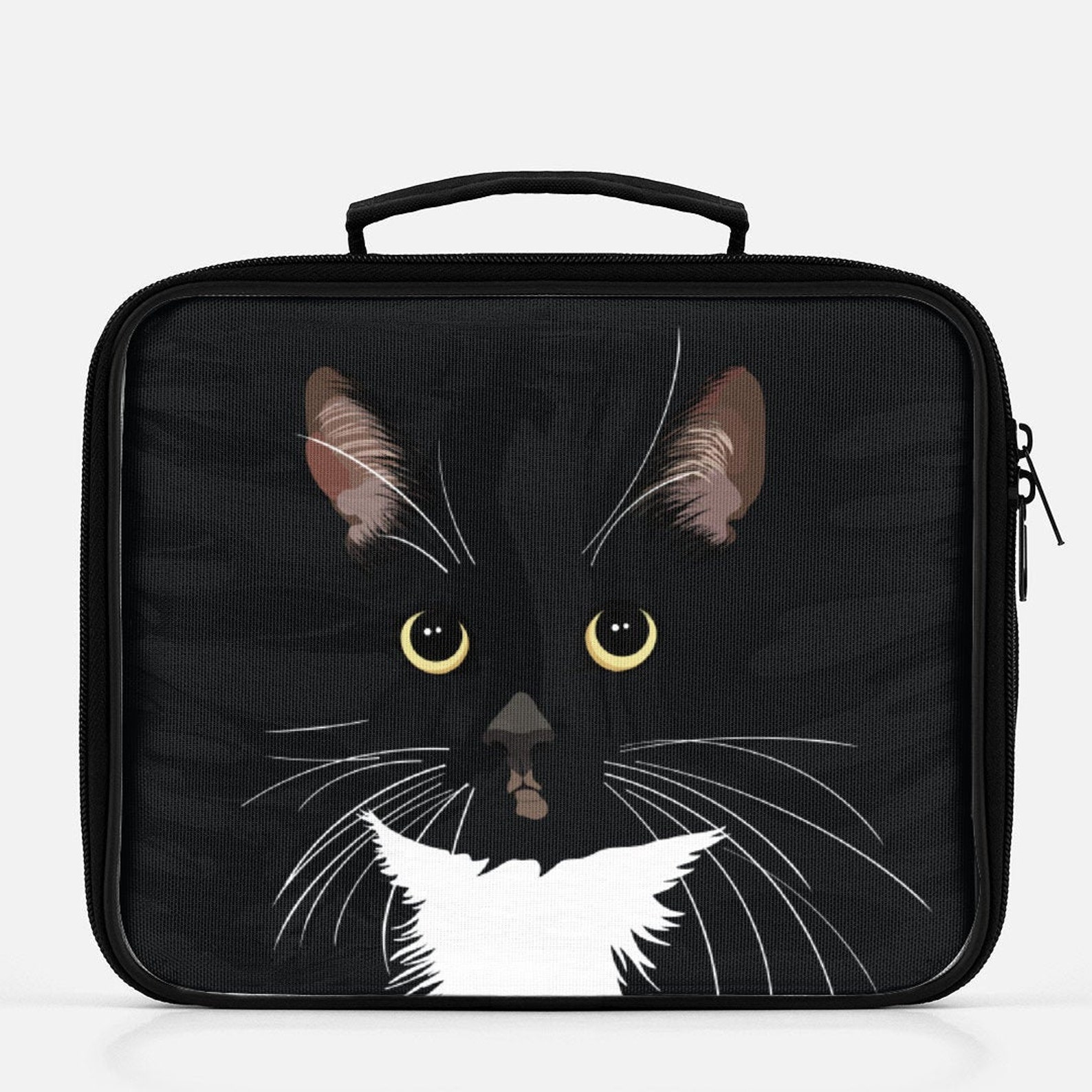 Tuxedo Cat Lunchbox
Tuxedo cat lovers, take note! There are actually three different tuxie designs to choose from! This 9.5" x 3" x 7.5" soft lunch box is insulated on the inside, with the original art on the front. Check out the seller's store — you can even order a lunchbox or pillow with art of your own cat!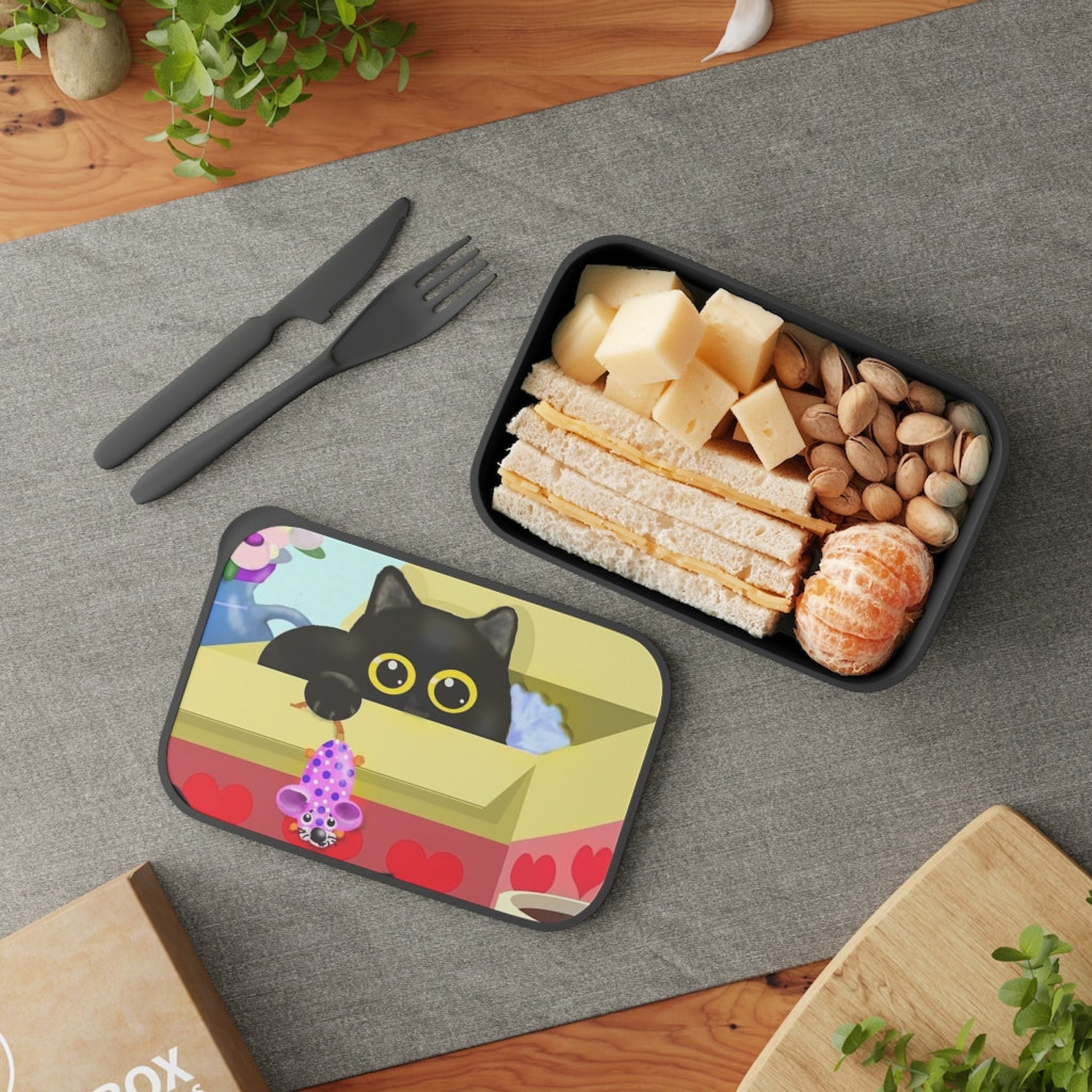 Mousey Cat Bento-Style Lunch Box
This cute 7.4″ x 5.1″ x 2.3″ bioplastic Bento-style lunch box includes an interior band and utensils. In case you are wondering, bioplastic is made from the polylactic acid of plant starches, so it's actually an environmentally-friendly alternative to plastic. Which makes this even cooler.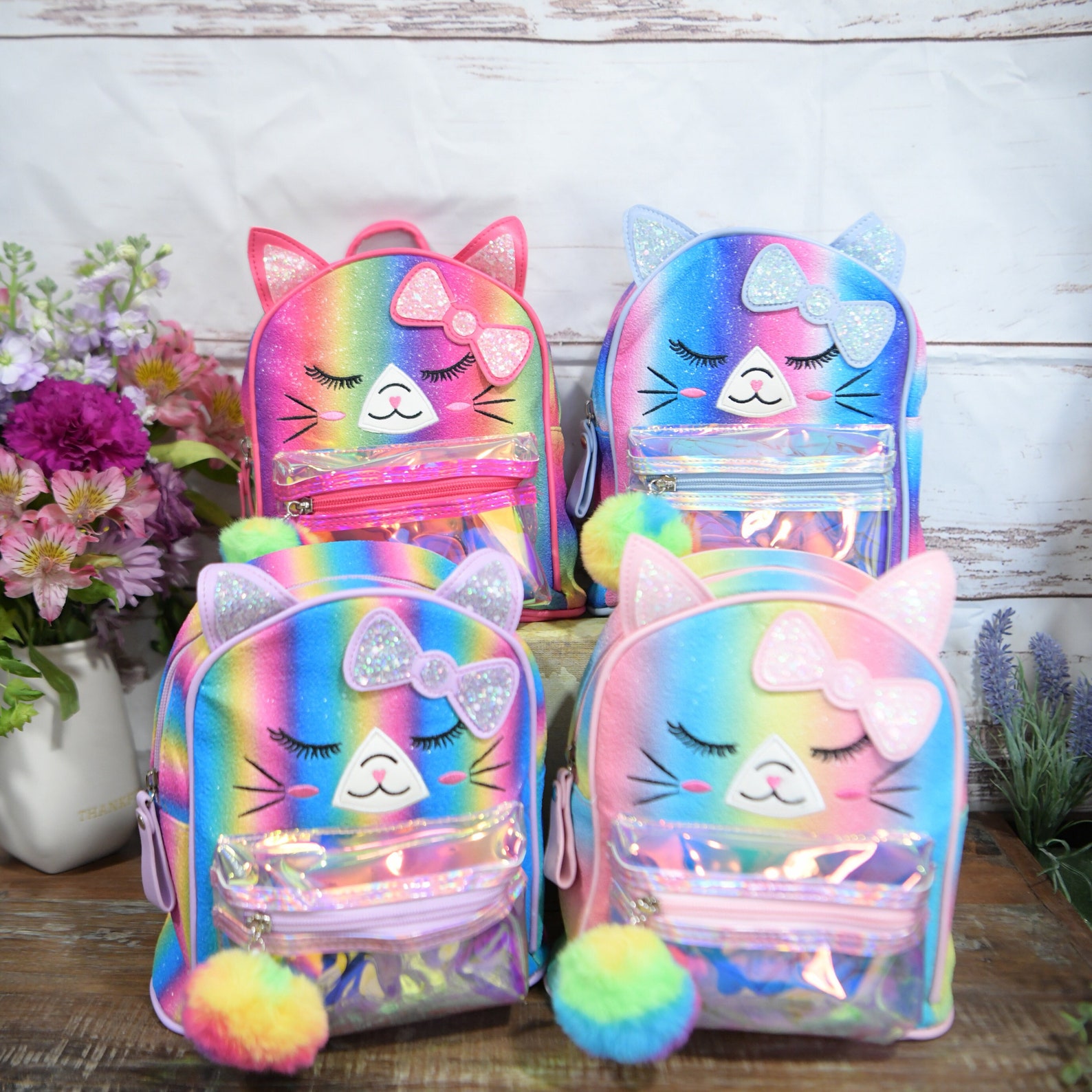 Personalized Kitty Cat Backpack
This cute mini backpack is 8″ x 10″ and looks a little like my own backpack! You can personalize it or not, and you get a choice of pink or hot pink! (They've already sold out the other two selections.)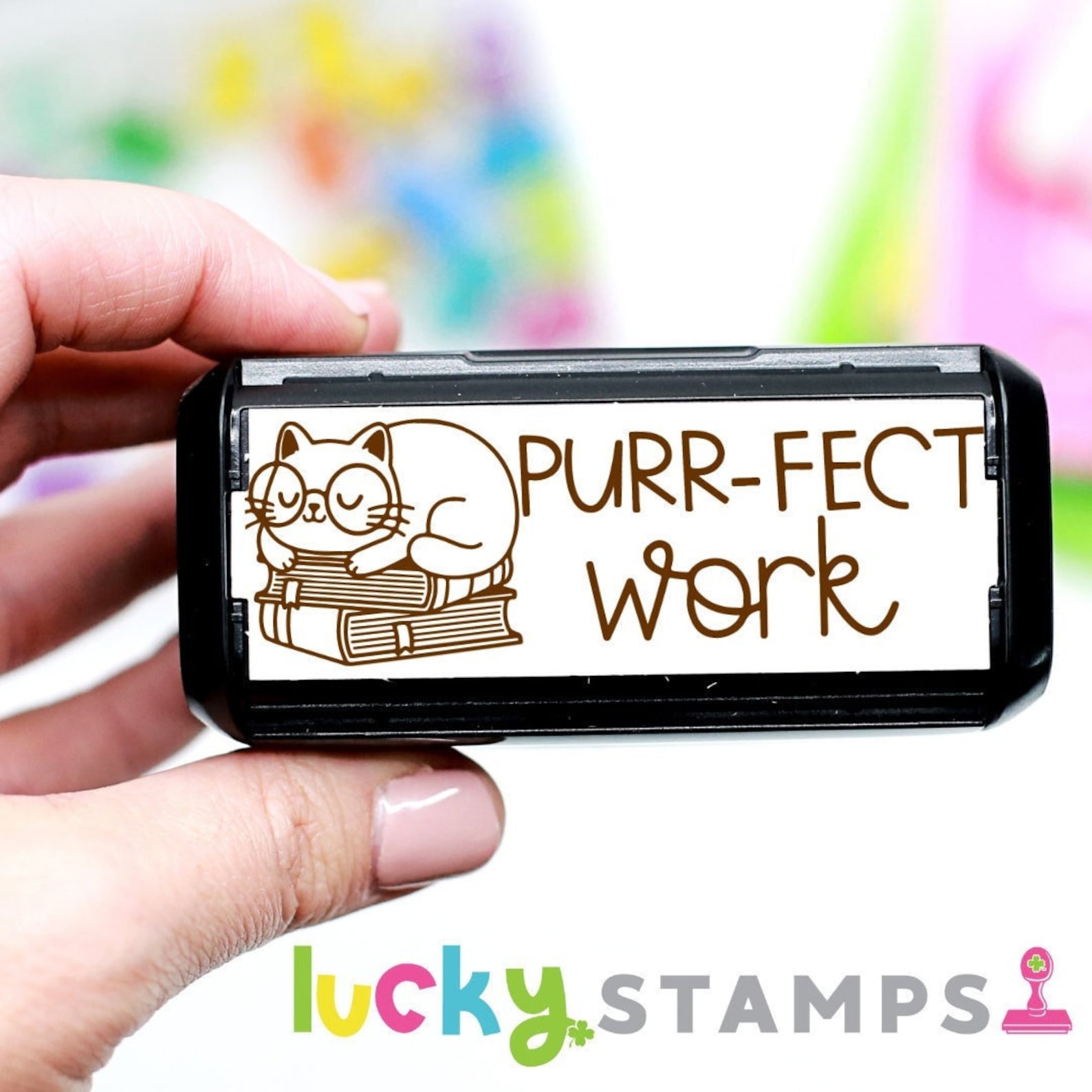 Purr-fect Work Teacher Stamp
If you're on the other side of the classroom desk — or have a cat-loving teacher friend — this stamp is the (dare I say) purr-fect choice! This brown ink pad makes a 1″ x 2.75″ impression, and will make several thousand impressions before needing to be re-inked. That's a lot of purr-fection! (Sorry, I couldn't help it!)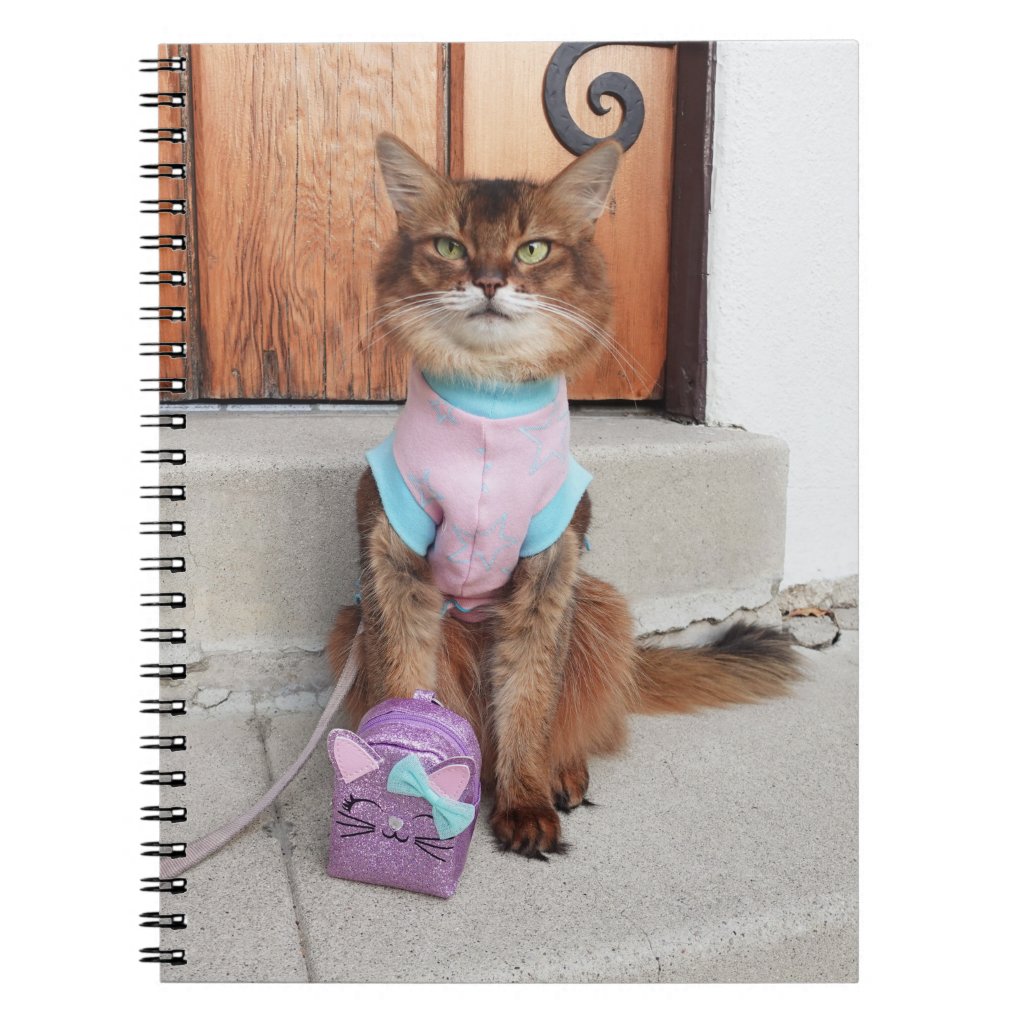 My Own Back to School Spiral Notebook With My Tiny Backpack
Yes, I put my back-to-school photo on a notebook in my Zazzle shop! And I have several other notebooks too, with some photos you may recognize — check them out here!
Did you like my picks this year? If you have a favorite, let me know in the comments.