It's time to hunt for Father's Day gifts! And as if it wasn't hard enough to find something unique, try searching for cat themed guy gifts that aren't mugs or embarrassing t-shirts. Or a tie. But I looked around, and I saw a few gifts that were a bit out of the ordinary. Here's what I found…and none of them are ties.
Note: We are Amazon and Etsy affiliates. So if you click through any of these links and make a purchase, we will get a small commission. Thank you for your support!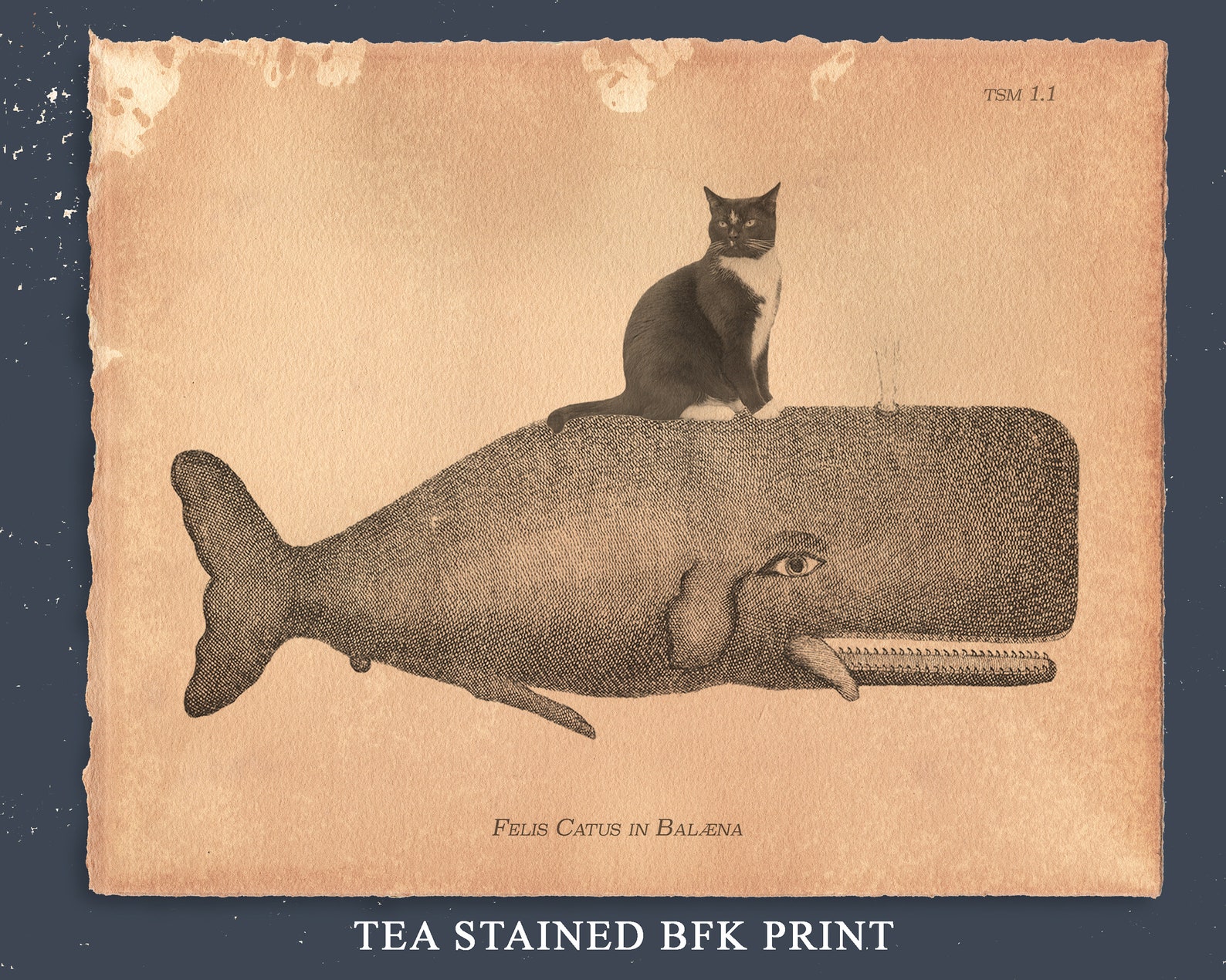 Tuxedo Cat Riding Whale Vintage Style Print
This whimsical and fun vintage style design is printed on hand-torn Rives BFK, either tea stained or not, and comes in a variety of sizes, ready to be framed. It would be a novel addition to any man cave.
Cat Dad Whiskey Glass
If your cat-loving guy enjoys a quality bottle of the strong stuff, here's a classy looking heavy-bottomed glass that also lets him know how special he is. Accompany it with his favorite beverage, and he'll appreciate it even more.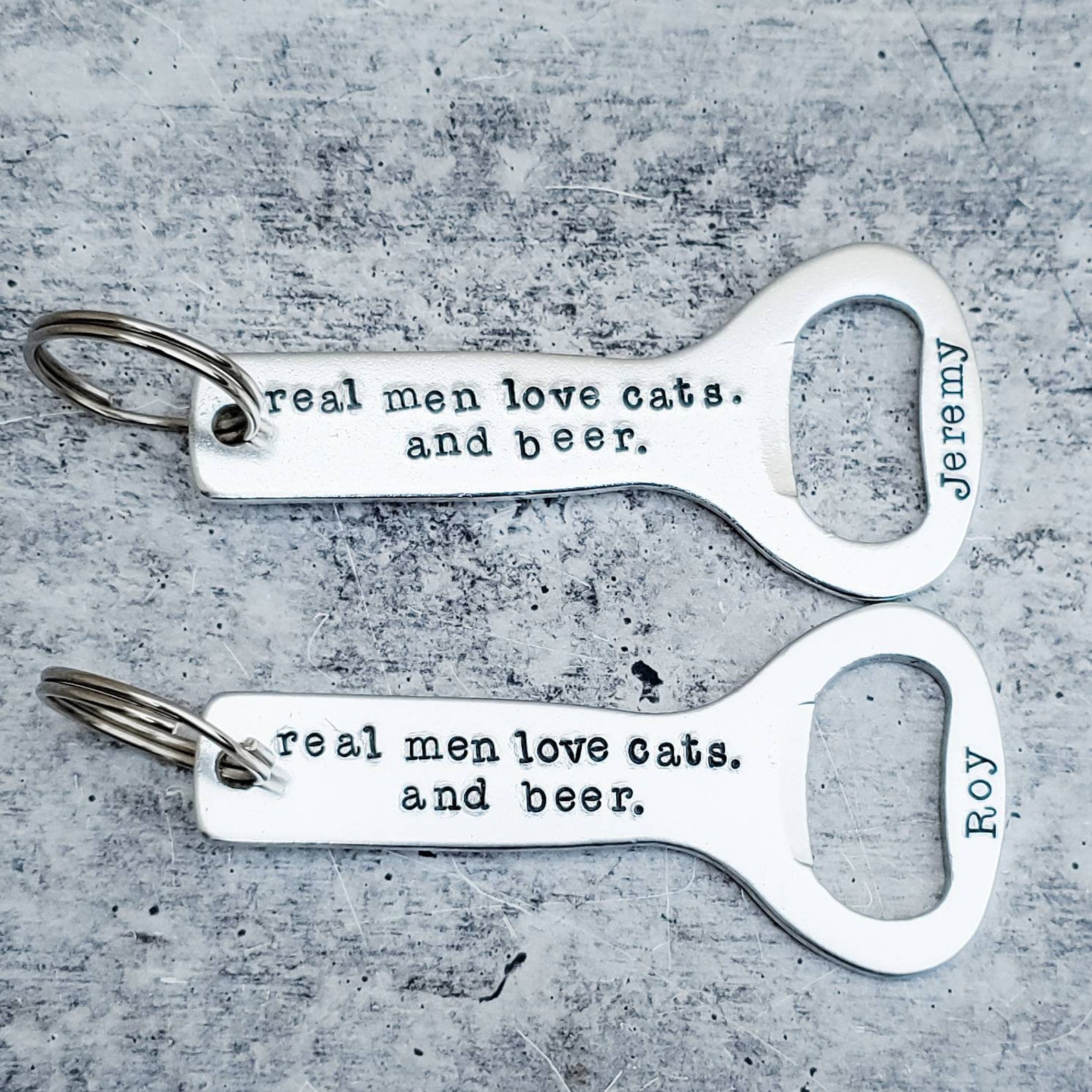 Real Men Love Cats and Beer Bottle Opener
If your cat man is more of a beer drinker here is a cute bottle opener that can even be personalized with his name. These are hand-stamped with vegan ink and come in an eco-friendly kraft box and twine, gift-ready for Dad's Day!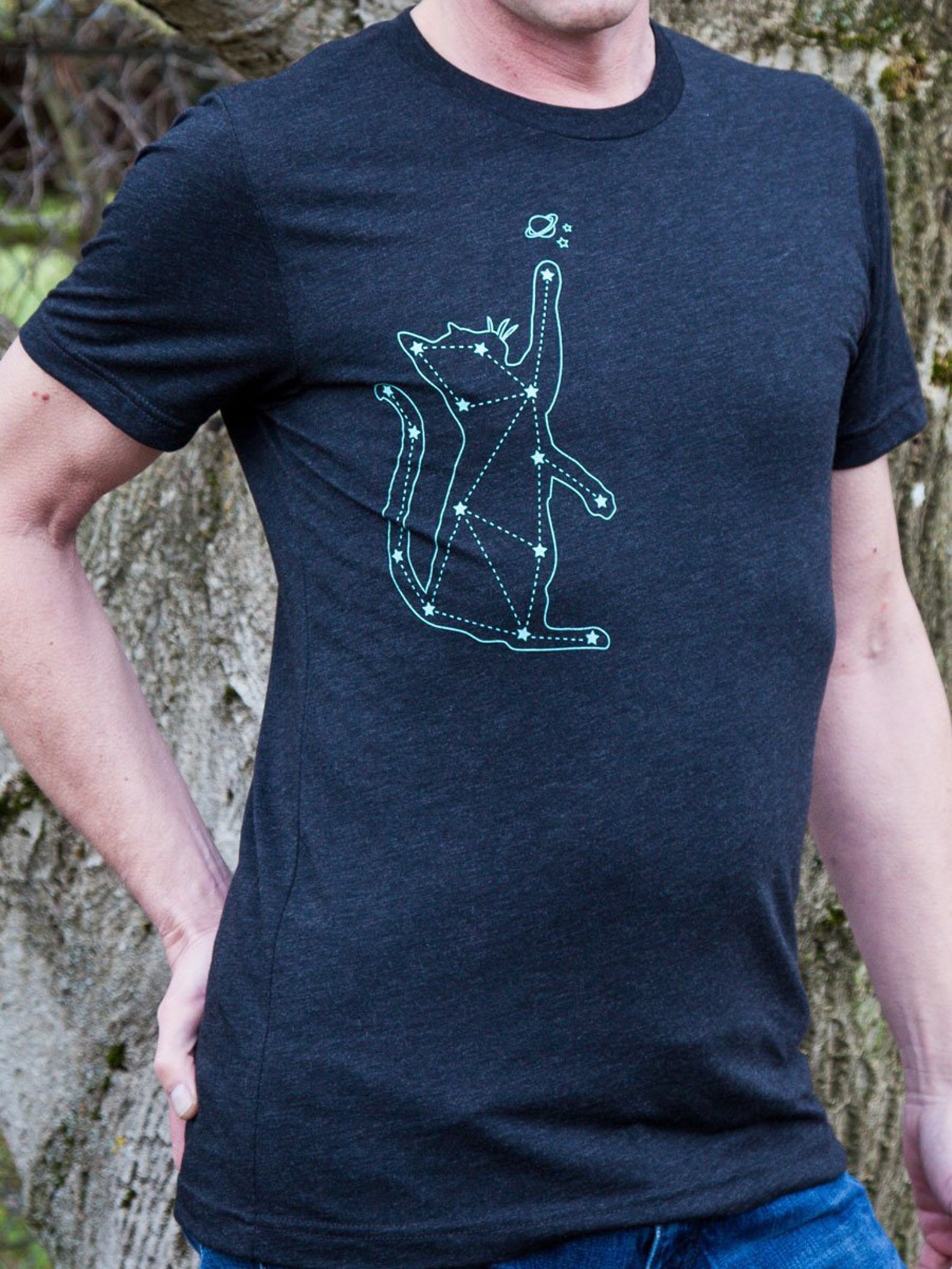 Cat Constellation Men's T Shirt
I've featured this t-shirt before and it's worth sharing again because so many cat t-shirts are so silly that most men won't wear them. It's a cool design for the science-minded cat guy and he won't be embarrassed to wear it in public.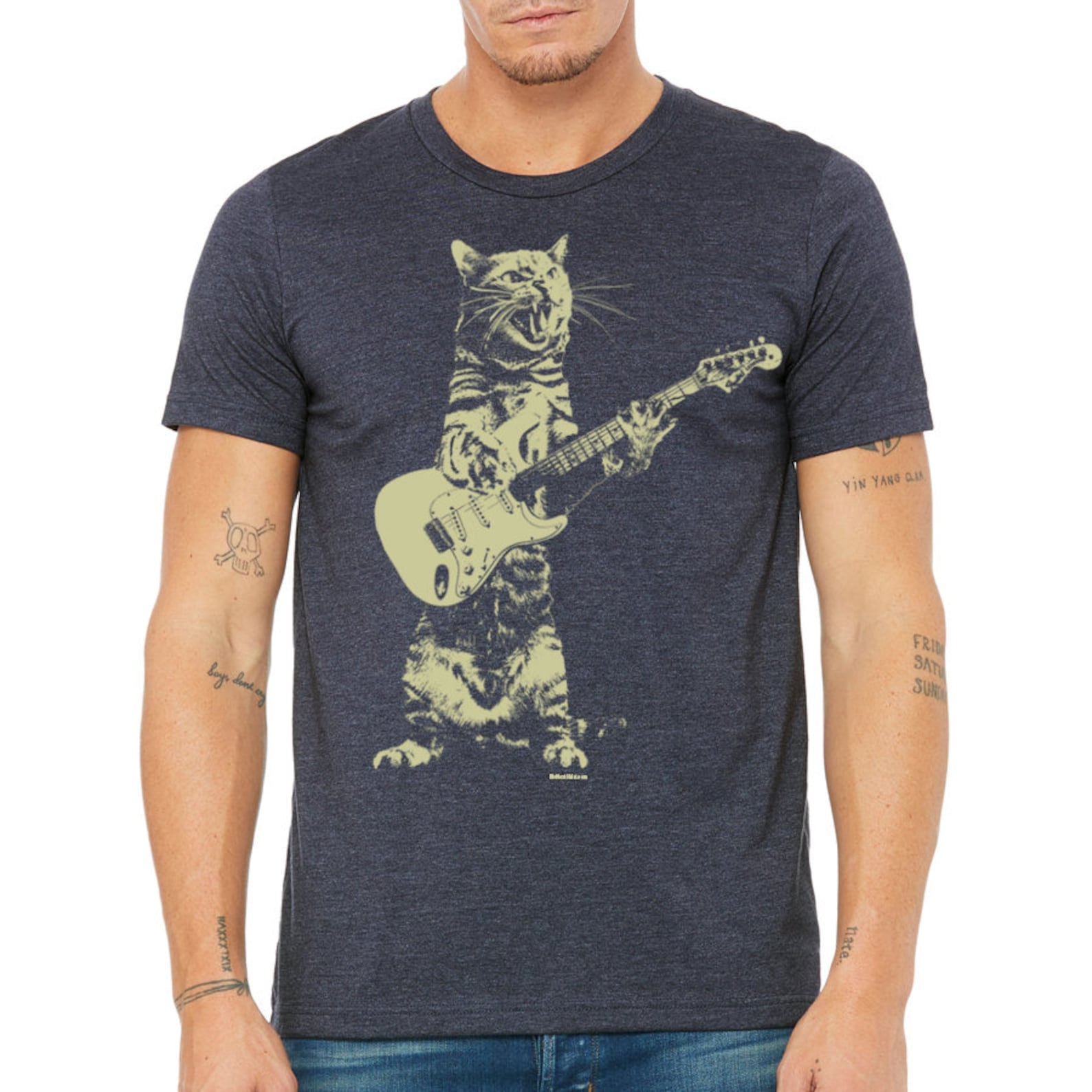 Men's Cat Playing Guitar T-Shirt
Here's one for your music loving, cat-loving man! It's one of Etsy's best sellers, and you can see why. It comes in a variety of handsome neutral colors.
Cat Skeleton Candle
Candles are usually something you'd give a woman, but this one has a decidedly masculine style, from the bold design of the candle to the stainless steel cat skeleton revealed as the wax burns away. If your cat loving man has a dark sense of humor, he will appreciate this candle.
So these are my Father's Day picks for your cat-loving guy! Which ones did you like best? Let me know in the comments.