Note: I am an Amazon and Etsy affiliate, so if you make a purchase using any of the links below, I will get a small commission. Thank you for your support!
Mother's Day sort of snuck up on me, and I had to scramble to get these together for you in a timely manner! But here they are, and I think I have some really fun picks for you. In fact, I even created my first list in my Amazon Influencers Storefront. You can see my picks here.
My Etsy Mother's Day gift suggestions for cat lovers is below.

Scented Cat Soaps in a Crate or Basket
These super cute cat soaps make an awesome gift, and are almost too nice to use! They are handmade in small batches from natural oils, tussah silk, and other natural, gentle ingredients. You can choose how many soaps, and if you want them presented in a crate or a basket.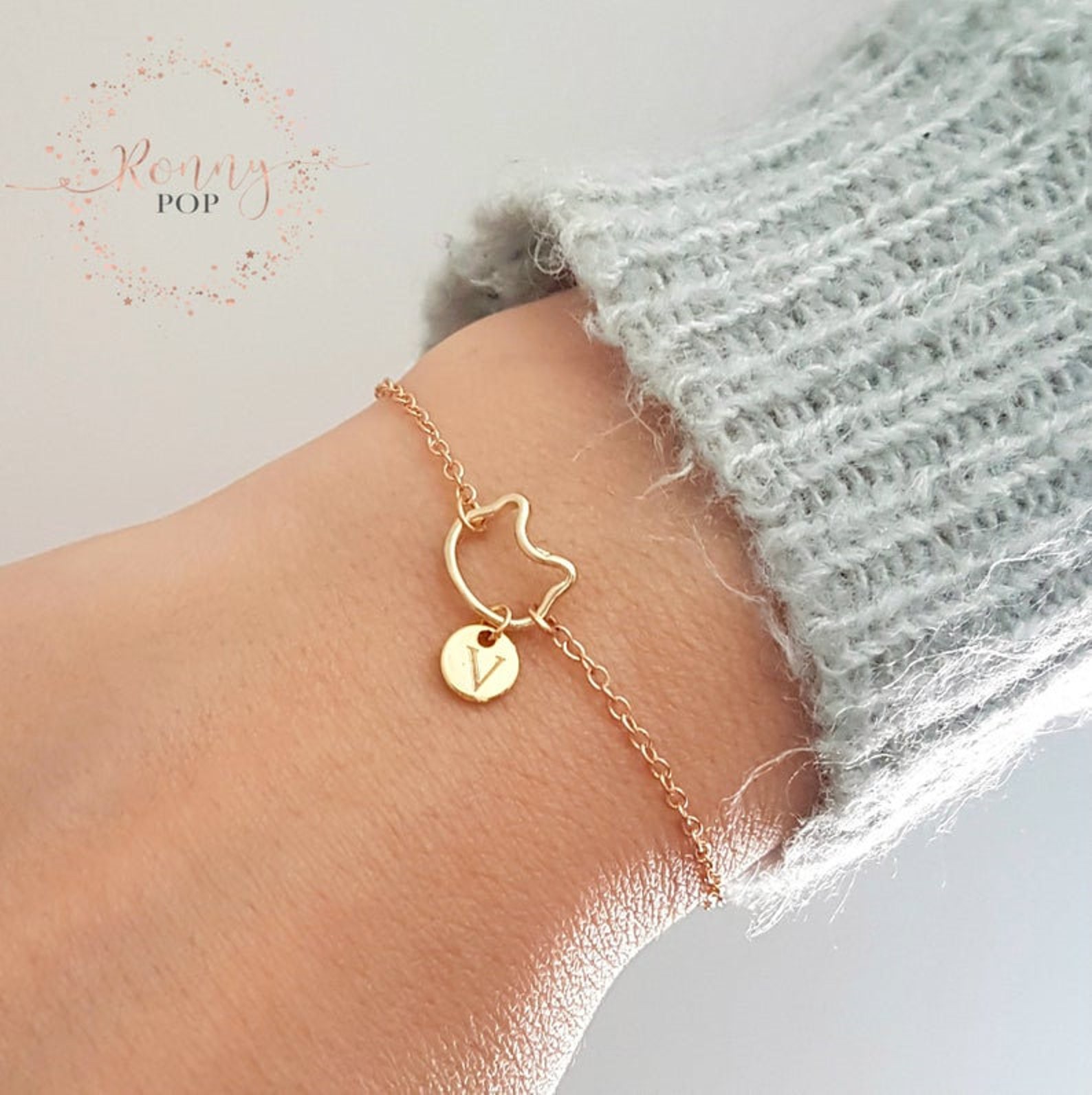 Personalized Cat Bracelet or Necklace
This dainty piece can be personalized in so many ways. You can order a bracelet or a necklace, in silver, gold, or rose gold, and choose up to four initial discs (or none!). It's a sweet and sentimental choice that's perfect for Mother's Day.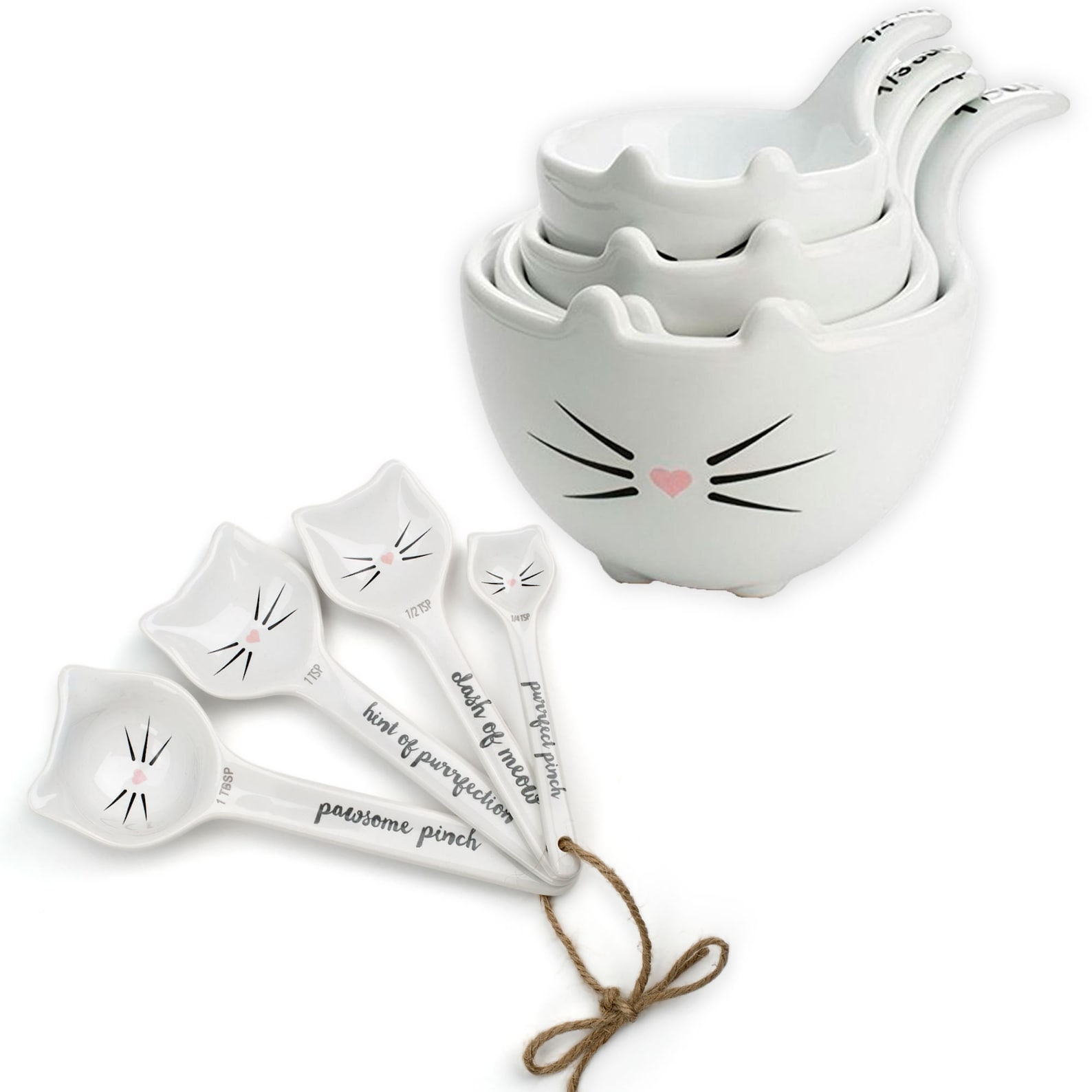 Ceramic Cat Measuring Cups and Spoons Set
If your mom or mom figure loves spending time in the kitchen, and cats, she will love this measuring cups and spoons set! They are ceramic, stackable, and pretty enough to leave out on display.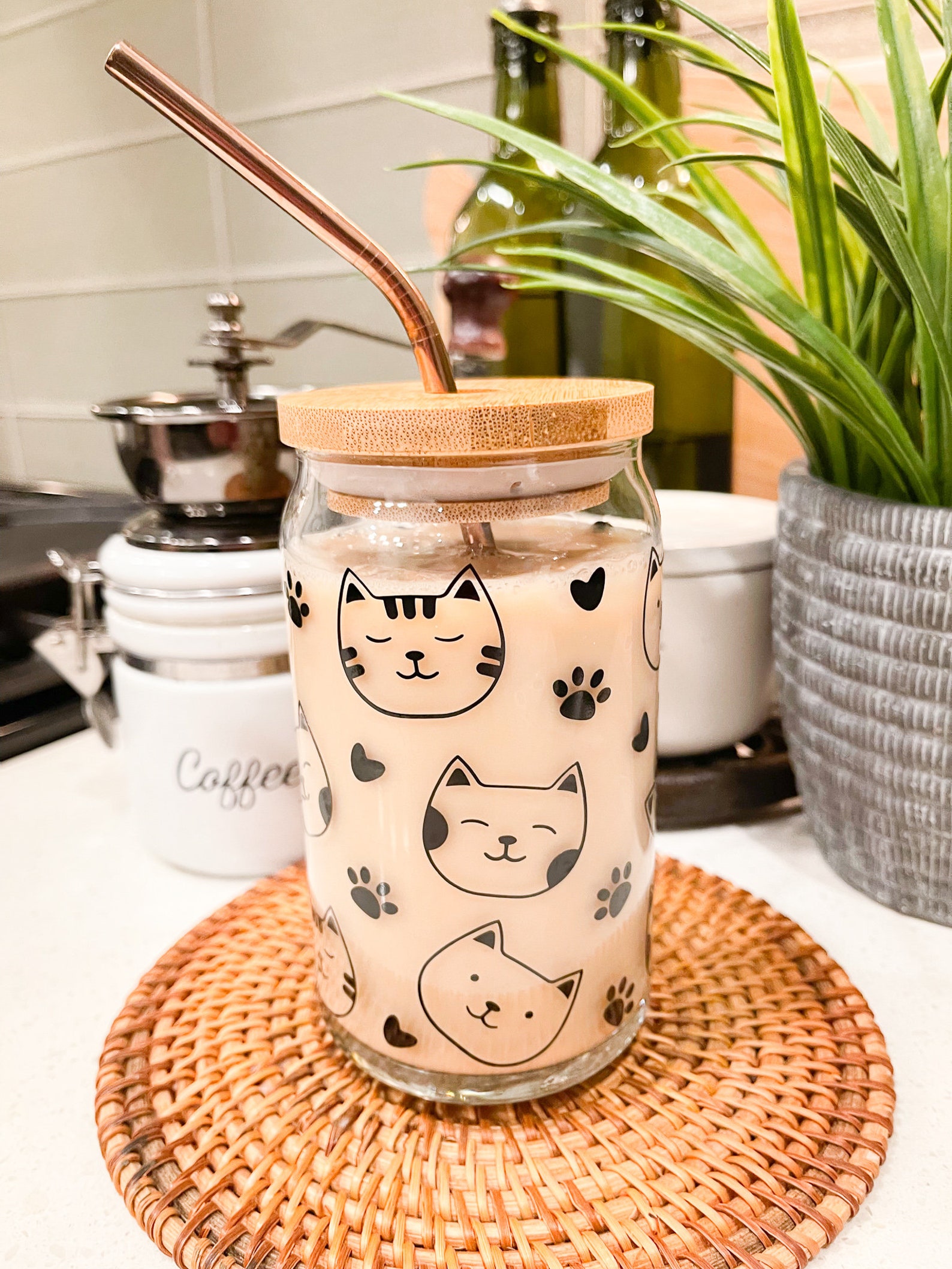 Cat Lover Cold Brew or Soda Glass
Whether your gift recipient prefers cold brew, iced tea, or soda, they will use this glass with its adorable cat faces often! You can pick the 16 oz. glass on its own, or include the bamboo lid and rose gold straw. You can even have it personalized.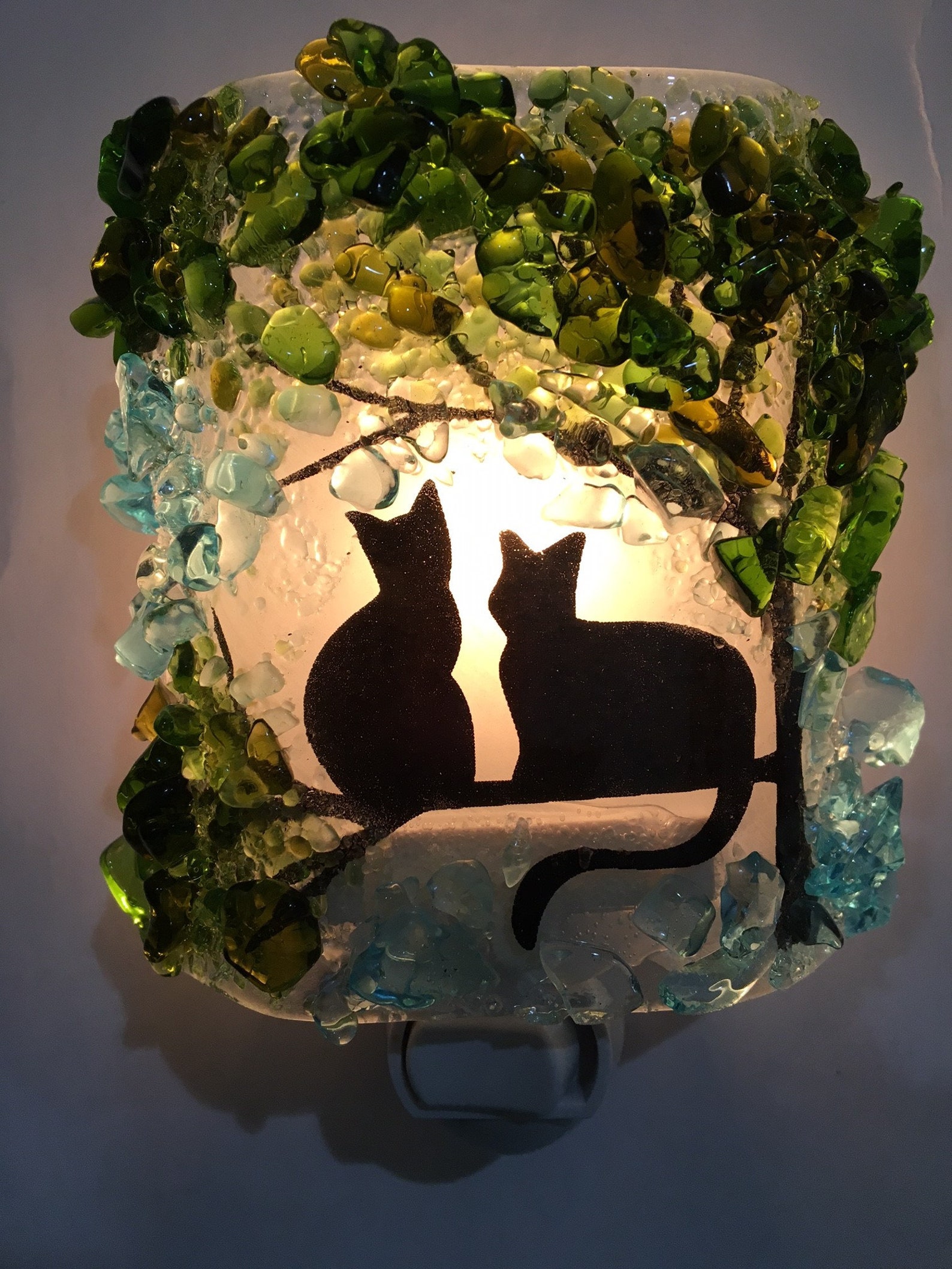 Recycled Glass Cat Pair Nightlight
This nightlight is functional art from a studio that specializes in unique glass items. They create handcrafted mosaic style pieces from recycled bottles, and these two kitties under a tree are totally charming.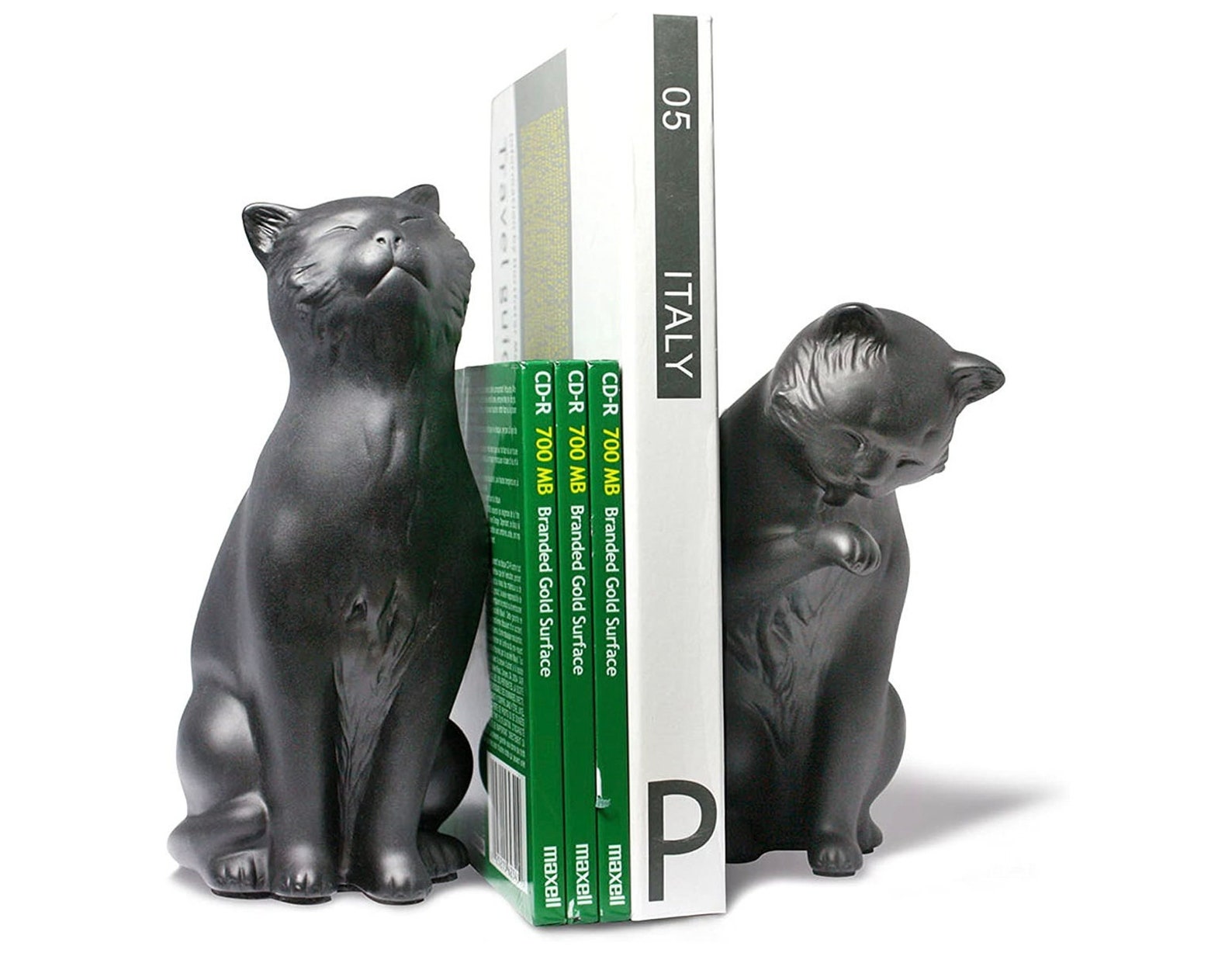 Decorative Cat Bookend Set
This is the perfect gift for someone who still treasures reading physical books — with a cat by their side (or on them!). These whimsical kitties will keep her books safe, and with a lined bottom, keep furniture safe too.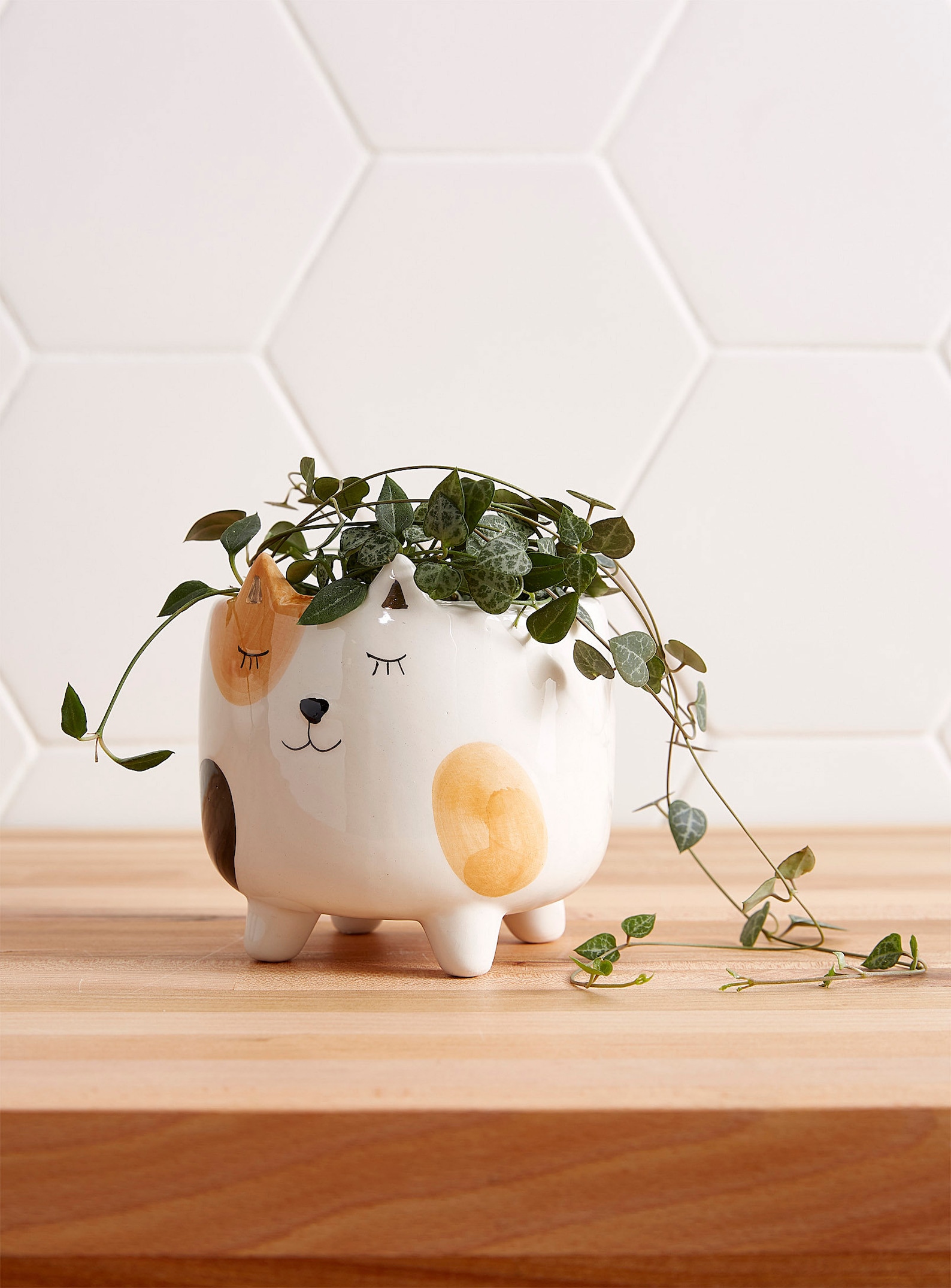 Calico Cat Planter for Succulents and Small Plants
This 4″x4″ ceramic kitty will bring a smile to the face of anyone who loves calico kitties, and their special charm.
I hope you like my Mother's Day cat lover picks! If you have a favorite, let me know in the comments.