Disclosure: I am an Etsy affiliate, and I get a small commission if you click on any of these links and buy items on the website.
Do you know that we kitties have school? It's true, except we are home schooled by our kitty moms. That's actually why I'm such a bad hunter — my mom was a pedigreed Somali and she never taught me hunting lessons, probably because she didn't know how to do it herself.
But anyway, enough of that. It's already time for human kittens to go back to school! So I've gone over to Etsy and picked out some fun cat lovers back to school items. I hope you like them as much as I do!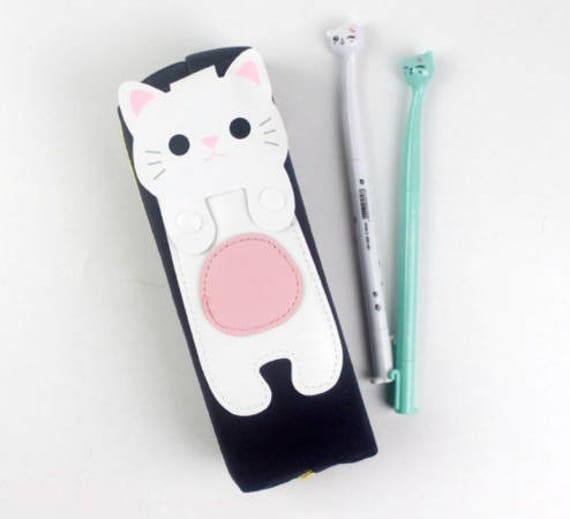 Cat Pencil Cases from Ava Cariad
These kitty pencil cases are made from a canvas like material and are totally adorable!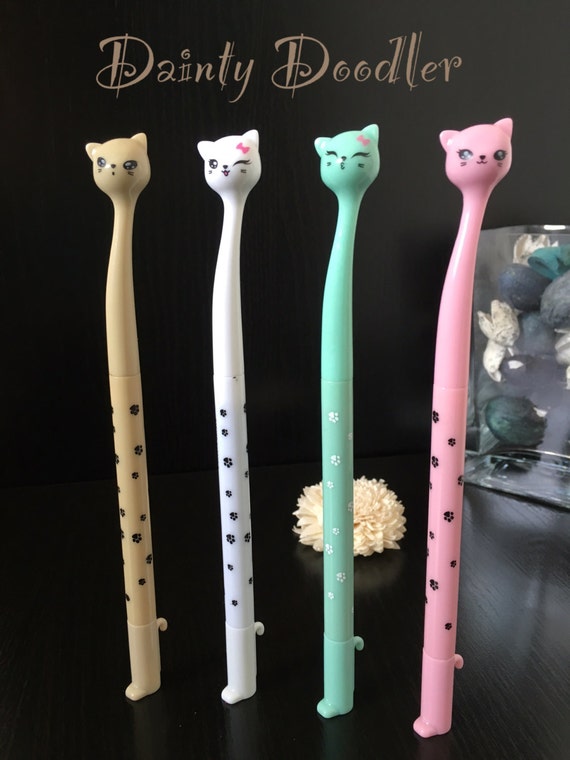 Kawaii Cat Elegant Gel Pen from Dainty Doodler
Of course, I couldn't resist adding the pens too. Aren't they lovely? The gel point is black ink and a fine 0.5mm. They're available in three colors — the pink is already sold out! The pens and the pencil case above come from the U.K., so if you are in the U.S., shipping may take a bit longer.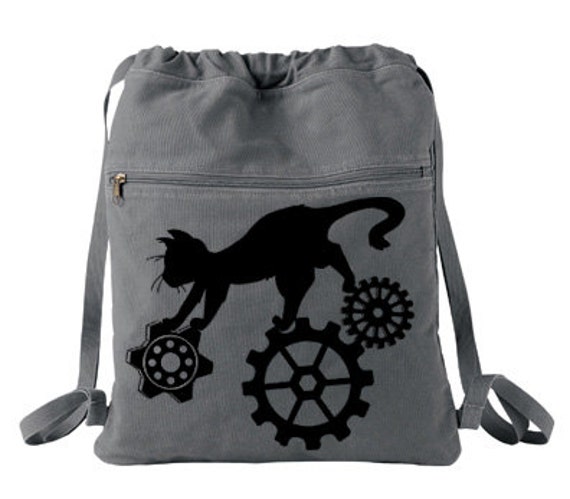 Steampunk Cat Backpack from Gesshoku Designs
This fun backpack features a super-cool screenprint cat design. The cotton canvas material is extra comfy — it slips nicely over your shoulders, has a main compartment that cinches closed and a zippered front pocket. It's 14″w x 17.5″h.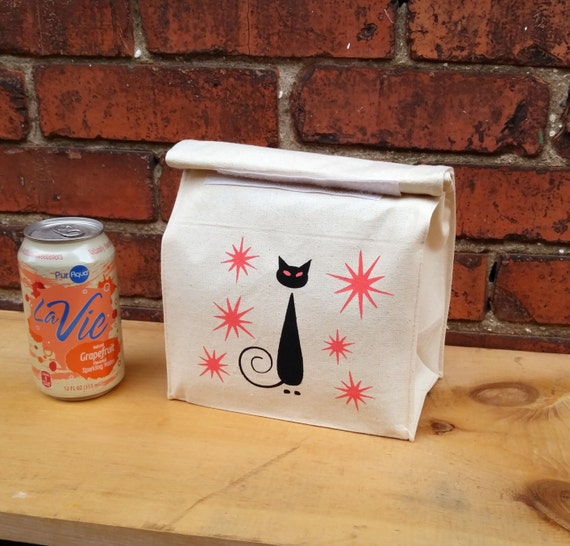 Small Reusable Midcentury Black Cat Lunch Bag from Duck Sacks
This lunch bag is both retro and totally modern! The pink star and black cat design is hand stenciled onto the natural canvas bag. Pack lunch… or use it to pack anything else you can think of!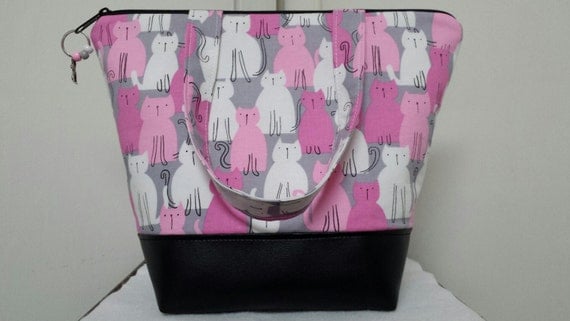 Insulated Cat Print Lunch Bag from BagitwithKF Creations
If you want an insulated lunch bag, how about this one, with its cute pink and gray cat print? The outside is cotton and padded, the inside is fully insulated with a water resistant nylon lining. There is also a zipper pocket where you can stash a small ice pack.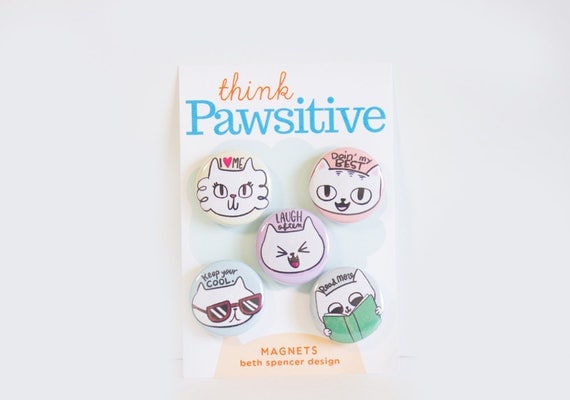 Think Pawsitive Cat Magnets from Beth Spencer Design
These cute kitty magnets will put your student in a totally pawsitive frame of mind! They make fun locker decorations… or they also come as pins!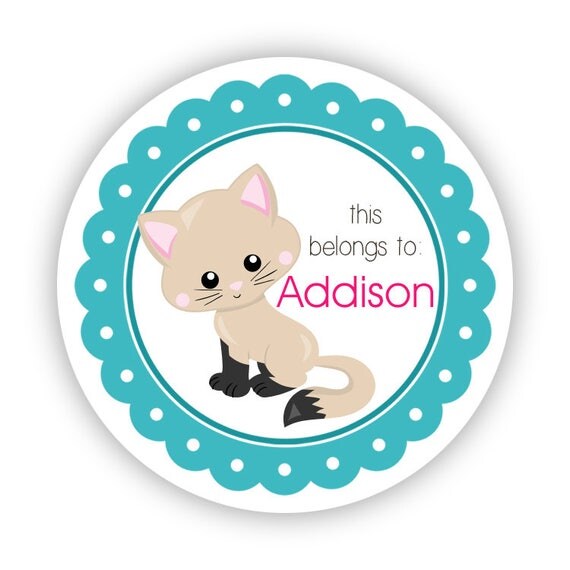 Personalized Round Kitty Stickers from Purple Berry Ink
You always need name stickers so that kids can keep track of their belongings… and these are great for kitty lovers! Along with adding a name, these stickers are customizable in a whole bunch of ways — use the drop down menu on the Etsy page to see all the different sizes and number of stickers.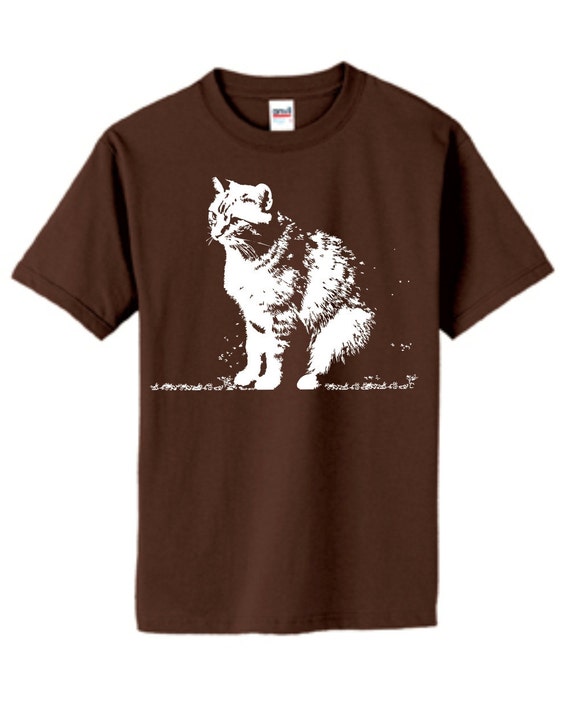 Kids' Cat T-Shirt from RC Tees
I couldn't resist adding this awesome kids' t-shirt from RC Tees because they donate to a variety of animal organizations… and they are pals of ours! Plus it's a really cool design that comes in a bunch of different t-shirt colors. I'm sure your favorite is there. Mine (Azalea) was!