Instead of your regular Valentine's Day cat-themed gift guide geared mostly to humans, I decided to do something different this year. I picked out a couple of human-focused Etsy items… but mostly they are for cats. Because celebrating Valentine's Day with your cat should be a thing! If you have a special human in your life, sure, invite them too. So here are my picks.
Note: I am an Etsy affiliate and get a small commission if you click on any of the links below and make a purchase. Thank you for your support!

Paw Creation Sterling Silver Necklace
This sweet expression of kitty-human love comes in sterling silver on a dainty 16″ cable chain. It also has gold and rose gold colored options.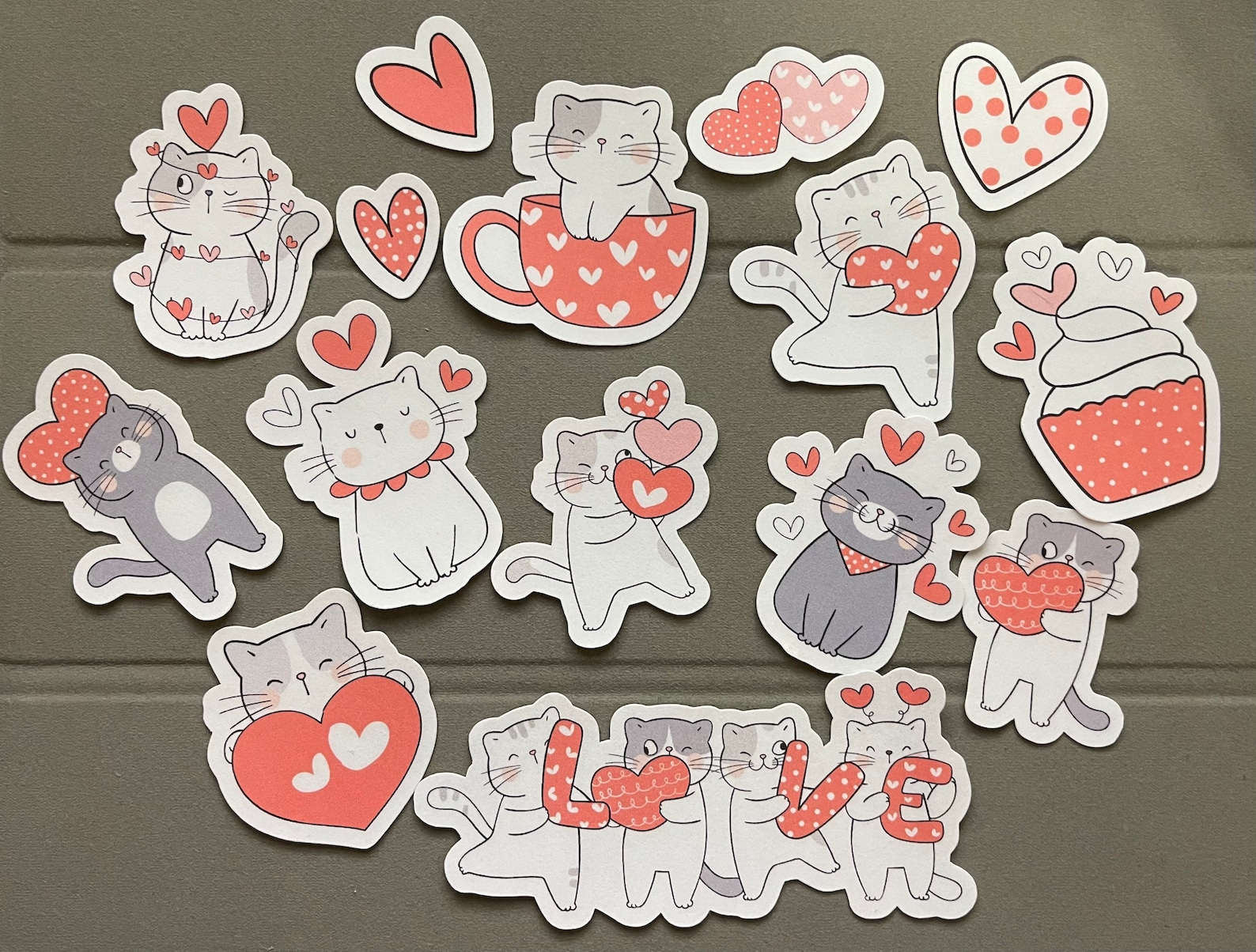 Cute Valentine Cat Sticker Pack
You can put these cute cat stickers just about anywhere, including to decorate your cat's favorite scratcher house.

Painted Wooden Heart Cat
This adorable painted wooden cat is just 5.5″ wide by 4.5″ tall, and a cute accent for anywhere, whether it's a window, shelf, or door frame.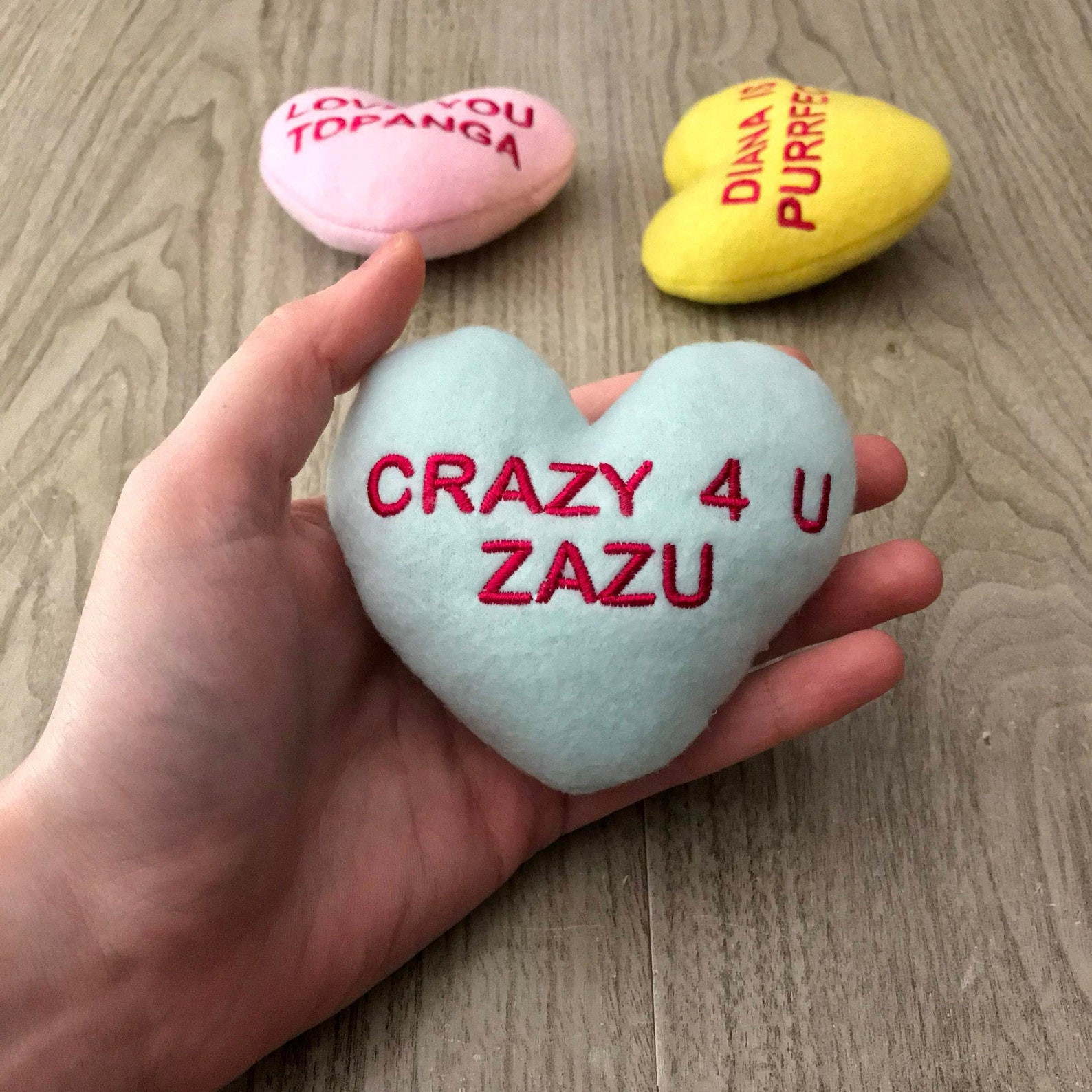 Personalized Conversation Heart Cat Toy
You can add your cat's name to the message on these 3.5″x3.25″ catnip hearts. You get a variety of choices (including "Marry Me!"), or you can create your own message.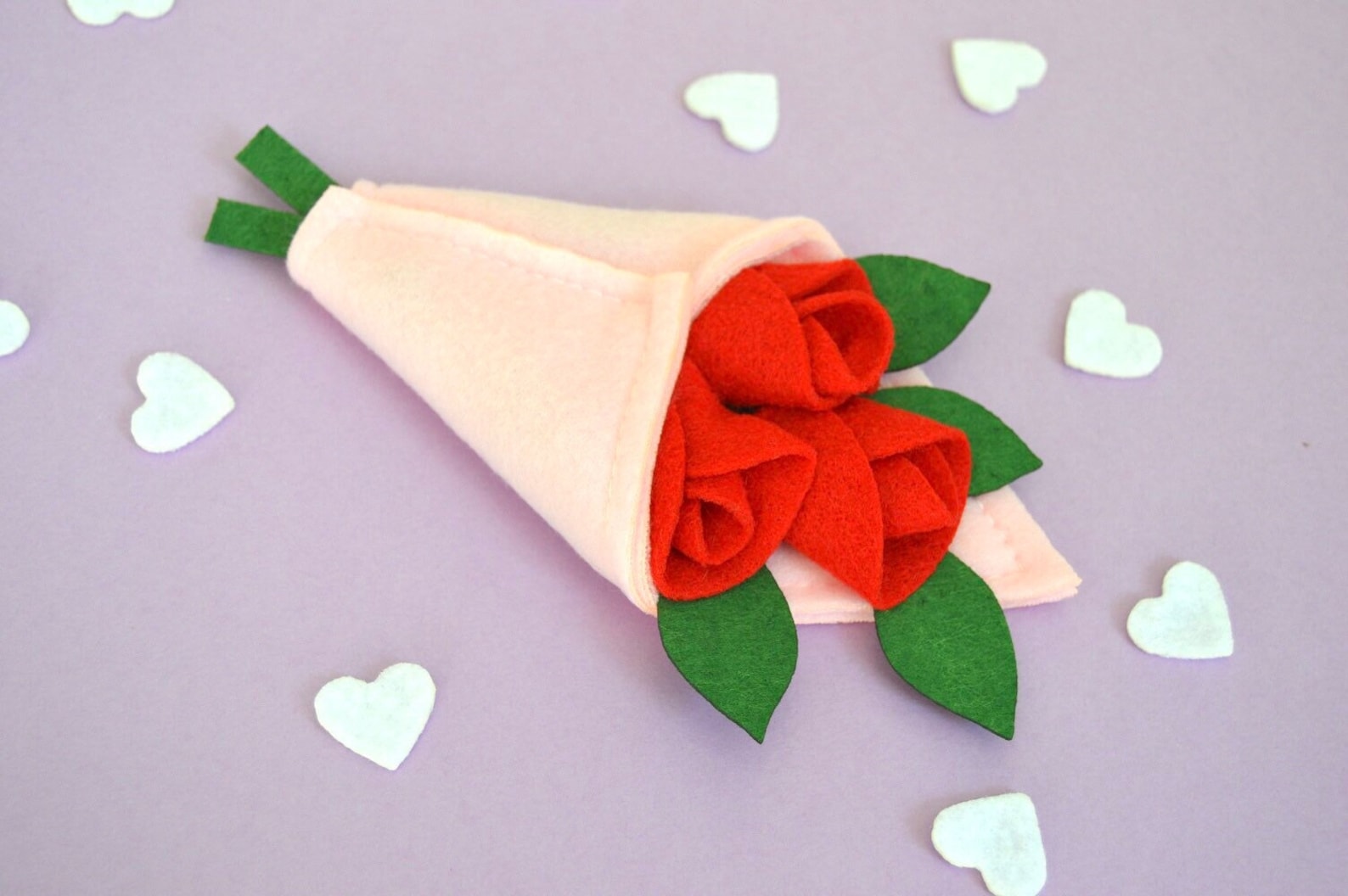 Bouquet of Red Roses Catnip Toy
These are the only roses your cat will want this Valentine's Day! This organic catnip-filled bouquet is a generous 7″ long — the size of a small kicker. Made with 100% recycled materials, it is eco-friendly along with being a fun Valentine gift for your cat.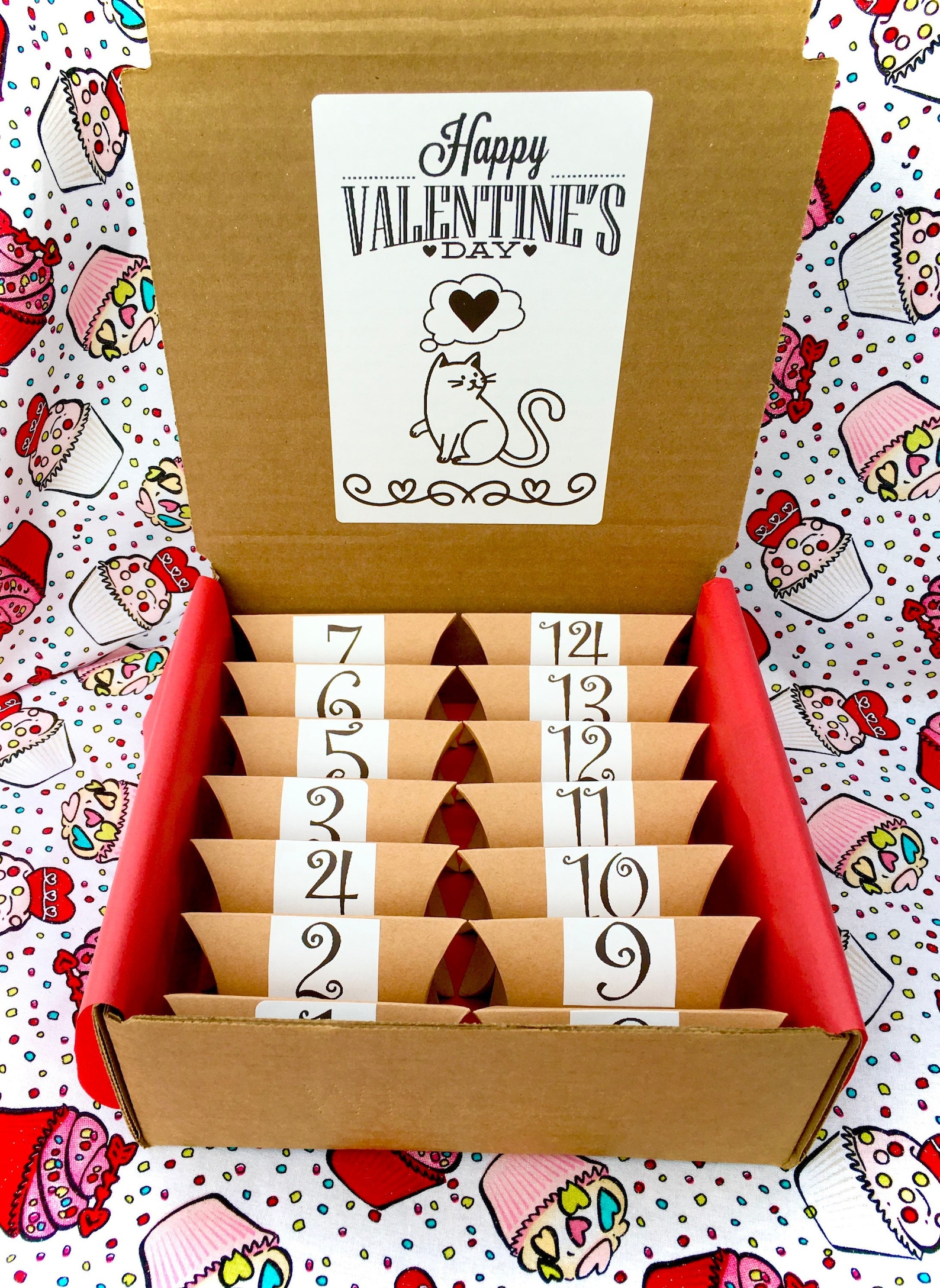 Valentine's Day Cat Toy Advent Calendar
This one is my favorite Valentine's Day cat gift of all! I mean, who wouldn't want 14 days of cat toys leading up to the big day? So much fun!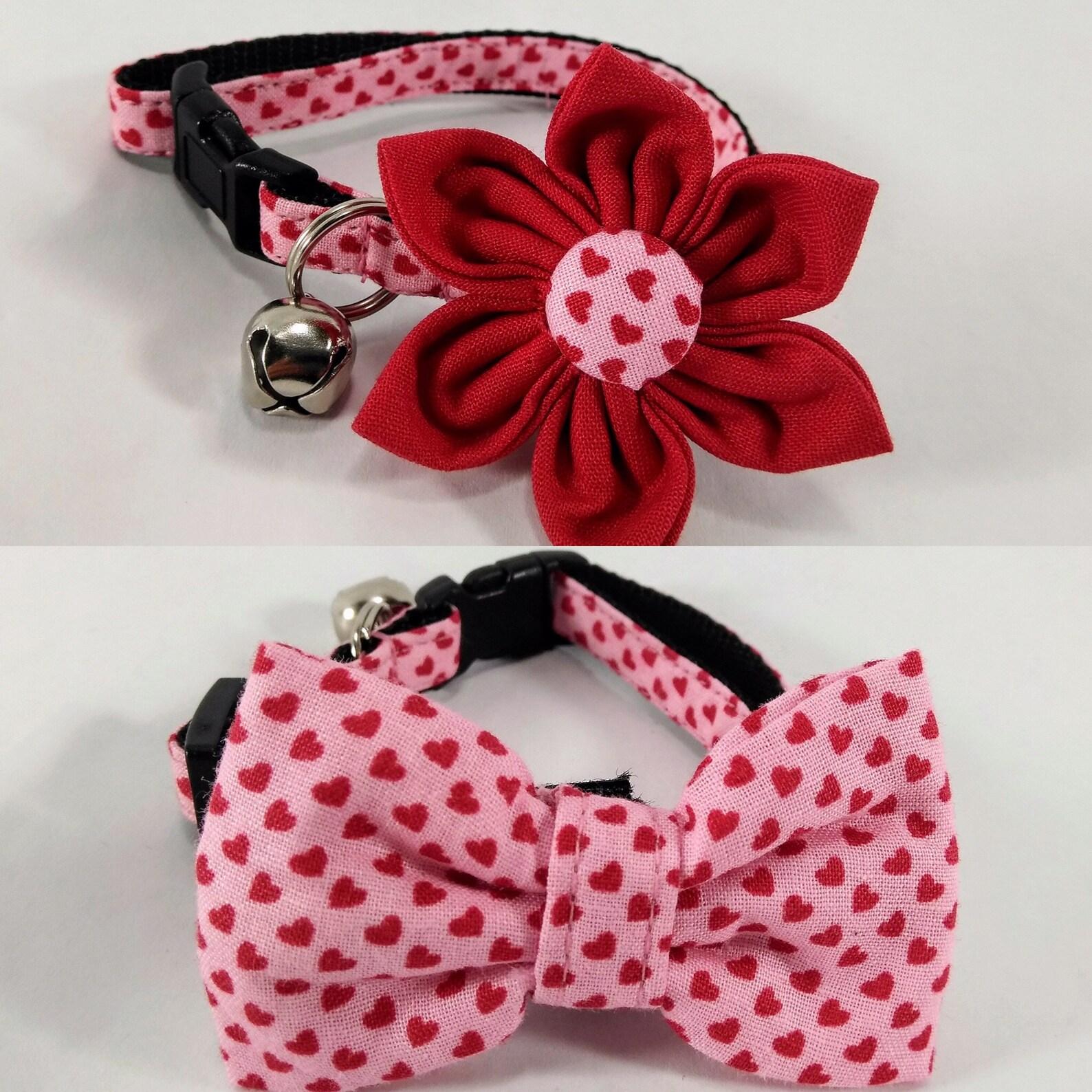 Valentine Cat Collar With Flower Or Bow Tie
If your cat is the dress-up-for-the-holidays type, here is something festive for the 14th. Your choice of a flower or a bow tie on this heart-themed breakaway collar. With three different sizes, you are bound to find one that fits the kitty in your life.
And of course you'll want a Valentine's Day card with a cat appropriate theme. Here are a few choices.

Roses Are Red Valentine Cat Card
This one is clearly from the cat to her human. And a worthy sentiment it is!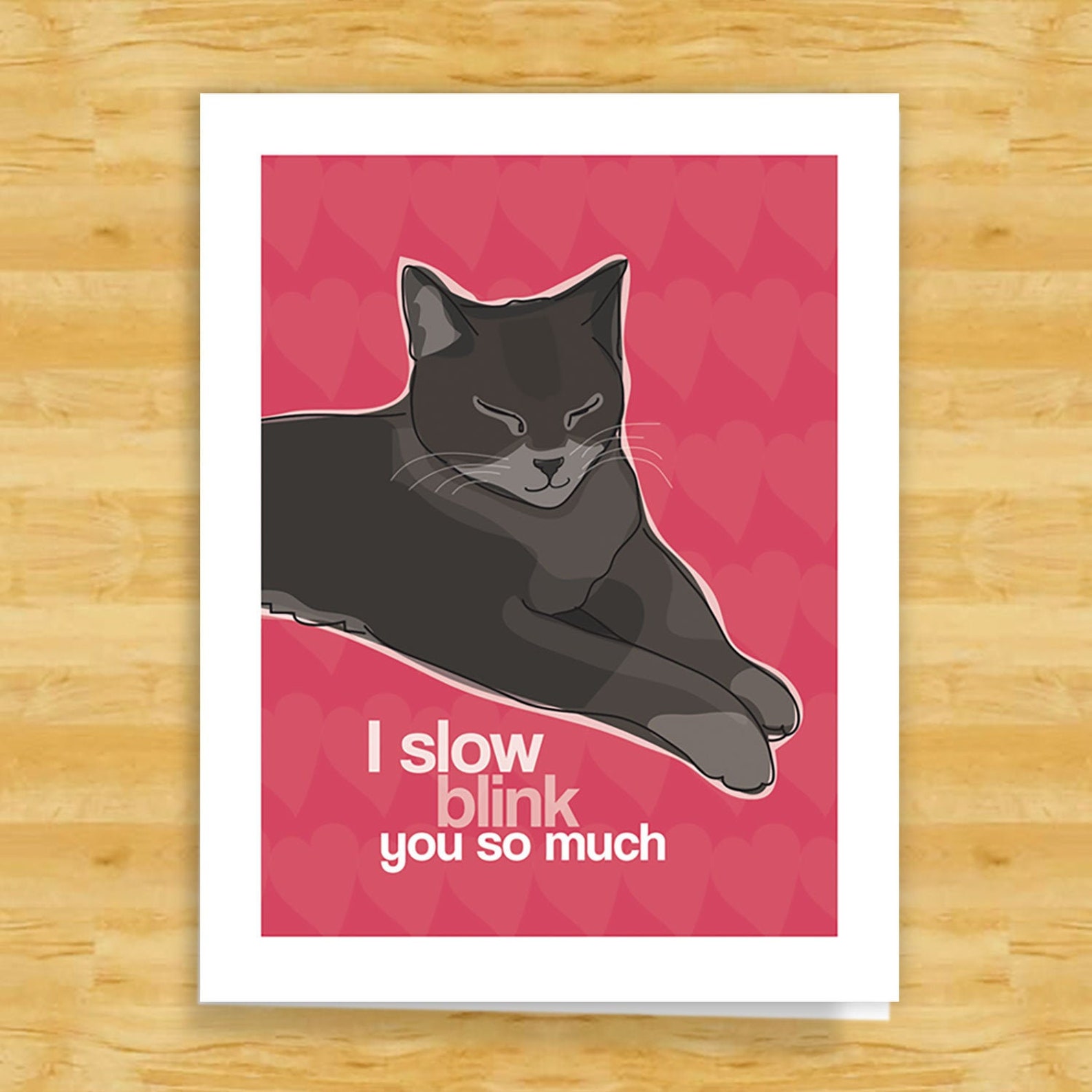 Slow Blink Cat Valentine Card
If you are spending Valentine's Day with your cat, I am sure you know all about slow blinking. So why not say it in a card too?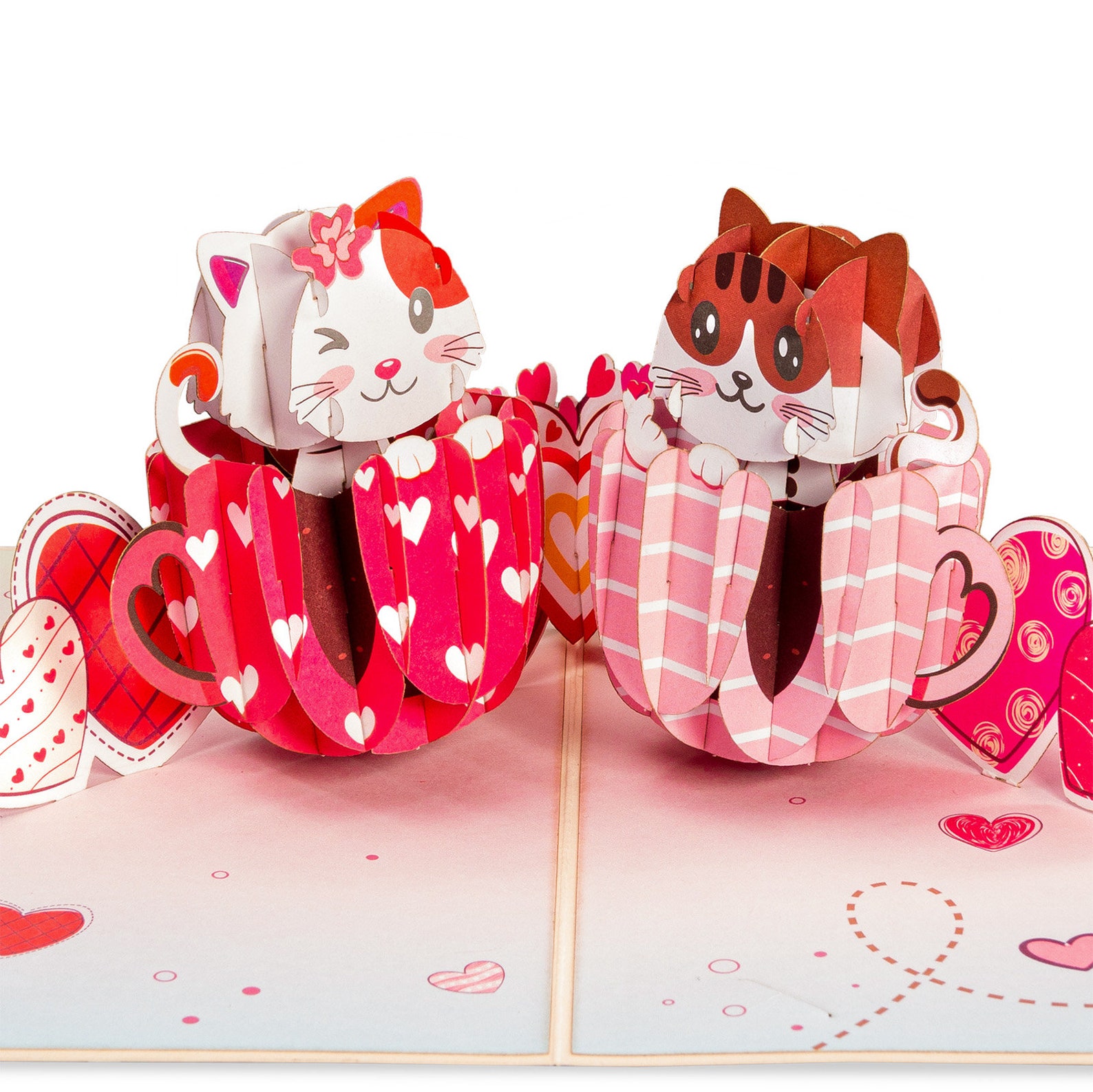 Cat Valentine Pop Up Card
This cat pop-up card is so cute that you will want to leave it open and on display all year round.
I hope you enjoyed seeing my picks! If you have a favorite, let me know in the comments.