I know it's a little early, but the stores have had Valentine's Day items up for weeks now! And I couldn't wait to share the fun things I found on Amazon and Etsy! You'll find a little of each here. Most of them are human gifts, but I've included a couple of kitty gifts at the end.
Note: We are Amazon and Etsy affiliates. If you click on any of the links below and make a purchase, we will get a small commission. Thank you for your support!

Cute Cat Valentine Pillow Cover
Who wouldn't want to be this kitty's Valentine? This adorable cat with heart adorns an 18″ x 18″ pillow cover. It's made of cotton linen and has an invisible zipper.

Valentine's Day Cat Garden Flag
This whimsical cat will happily greet visitors to your home. This double sided flag is 12-1/2″ wide by 18″ long. It's machine washable and fade resistant.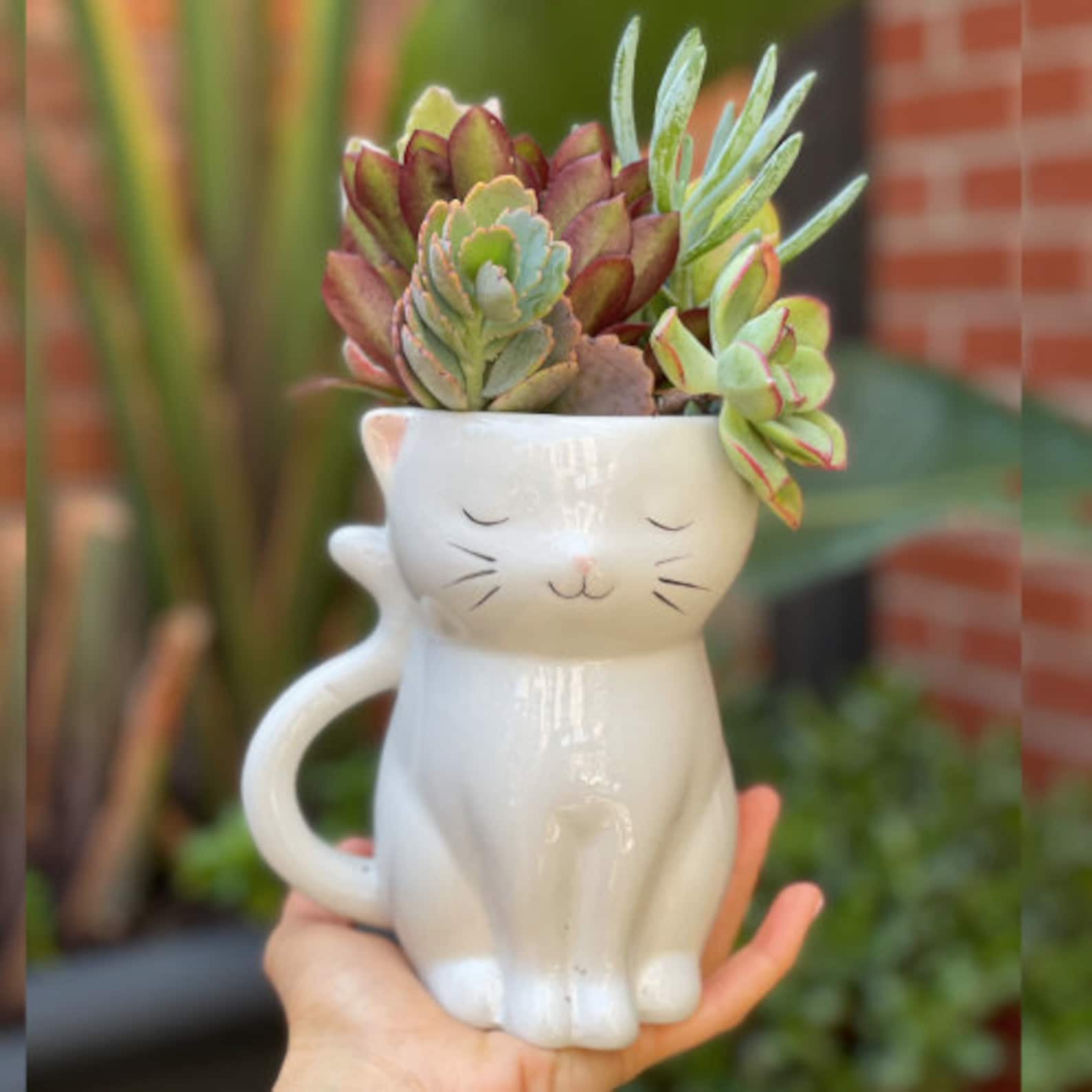 Sweet Cat Planter
This ceramic cutie would love to grace your desk or windowsill. She's 5-1/4″ high and 3-3/4″ deep, and perfect for a small succulent or your favorite trinkets.

Sterling Silver Cat Pendant Necklace with Heart Crystal
The lovely sterling silver pendant on this 18″-20″ chain is just one of several choices you have. There's also a blue, pink, or purple crystal heart, and other animals. It's a unique and striking piece.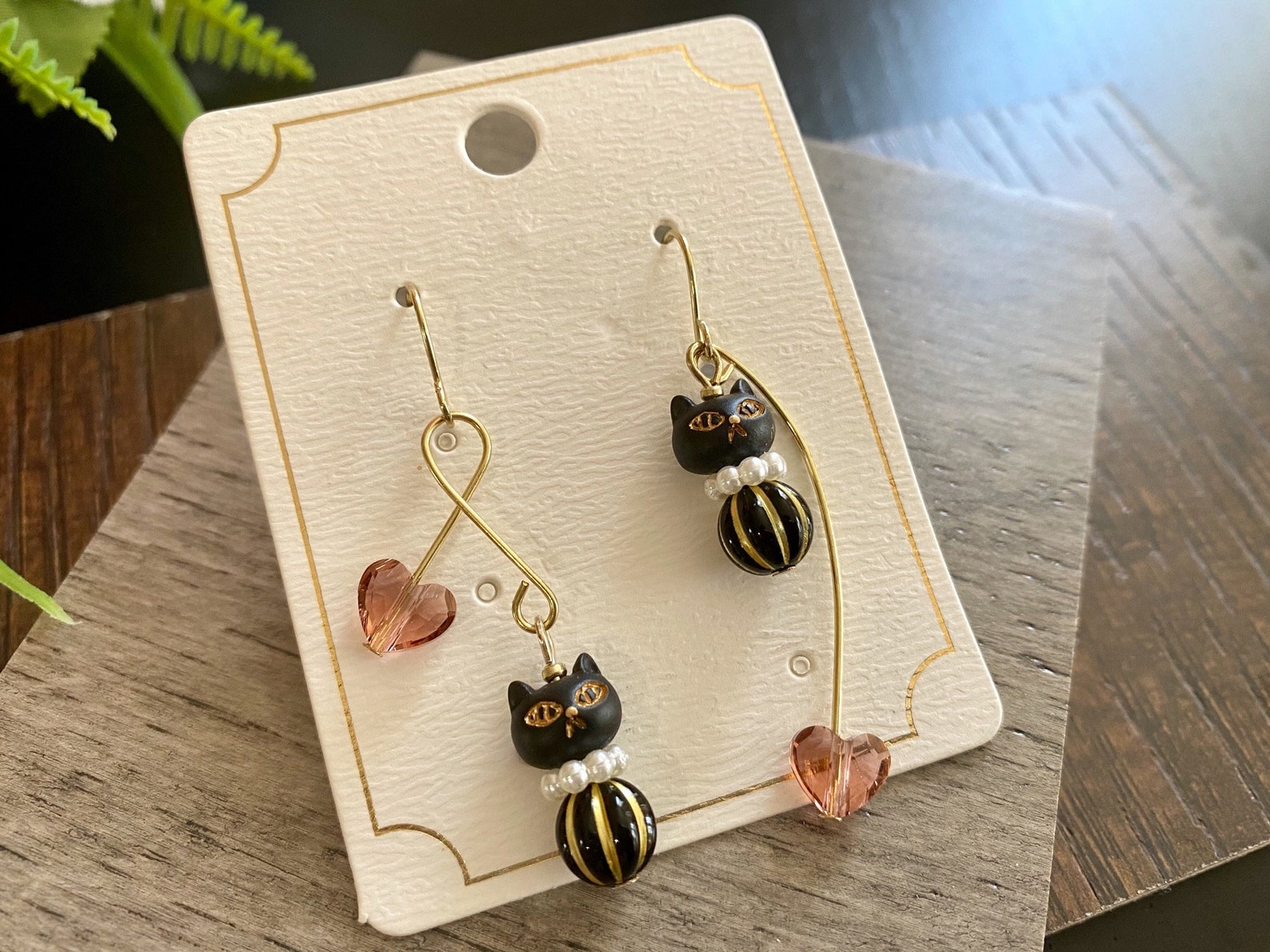 Funky Cat Earrings with Swarovski Crystal
These boho style earrings are full of fun and personality! You can choose between a blush pink or a red heart.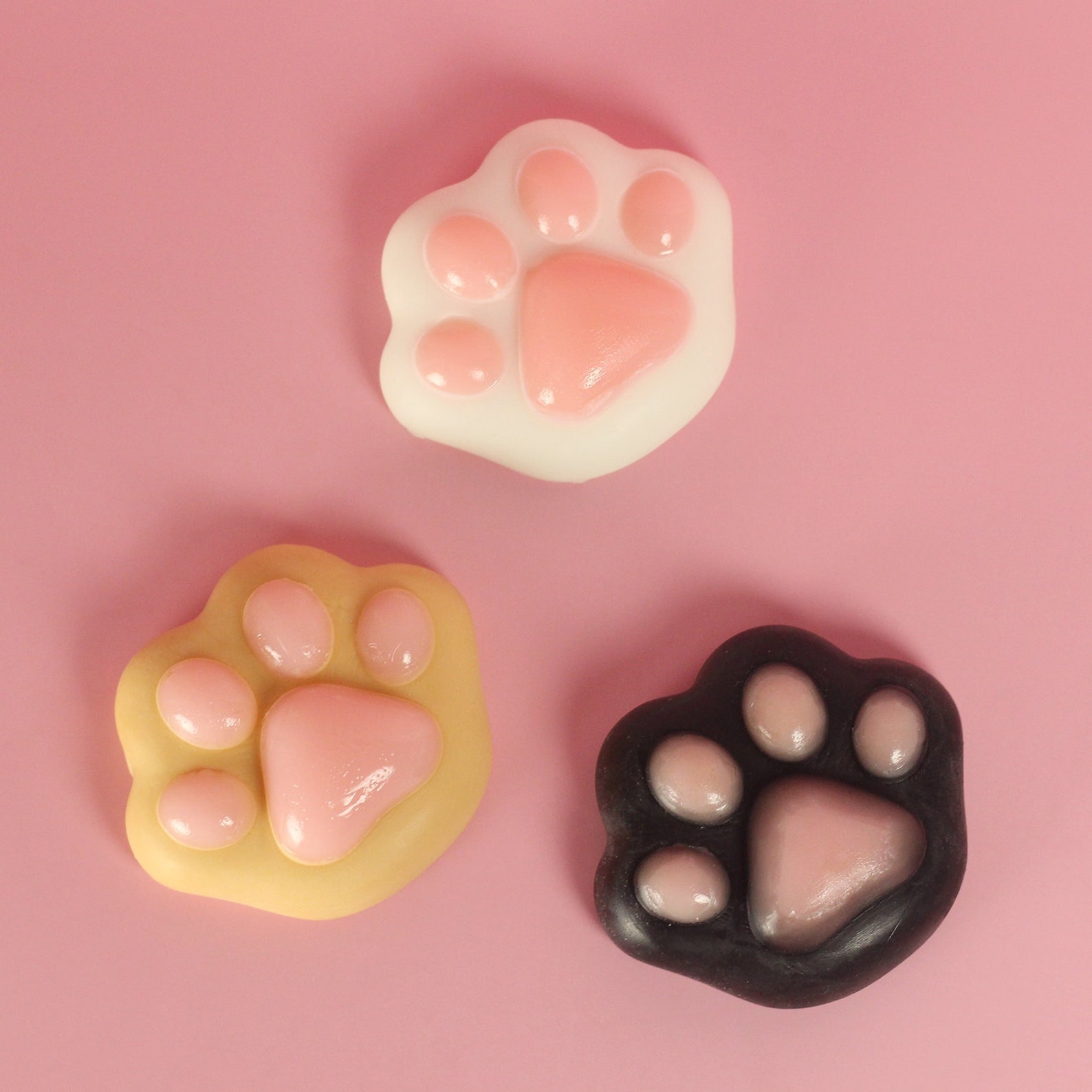 Squishy Cat Toe Beans Soap
Yes, these soap cat toe beans are squishy! That's because they're made of a combination of jelly and regular bar soap. The color you choose determines your scent: white paw and creamy coconut; ginger paw and salted caramel; and black paw and dark coffee.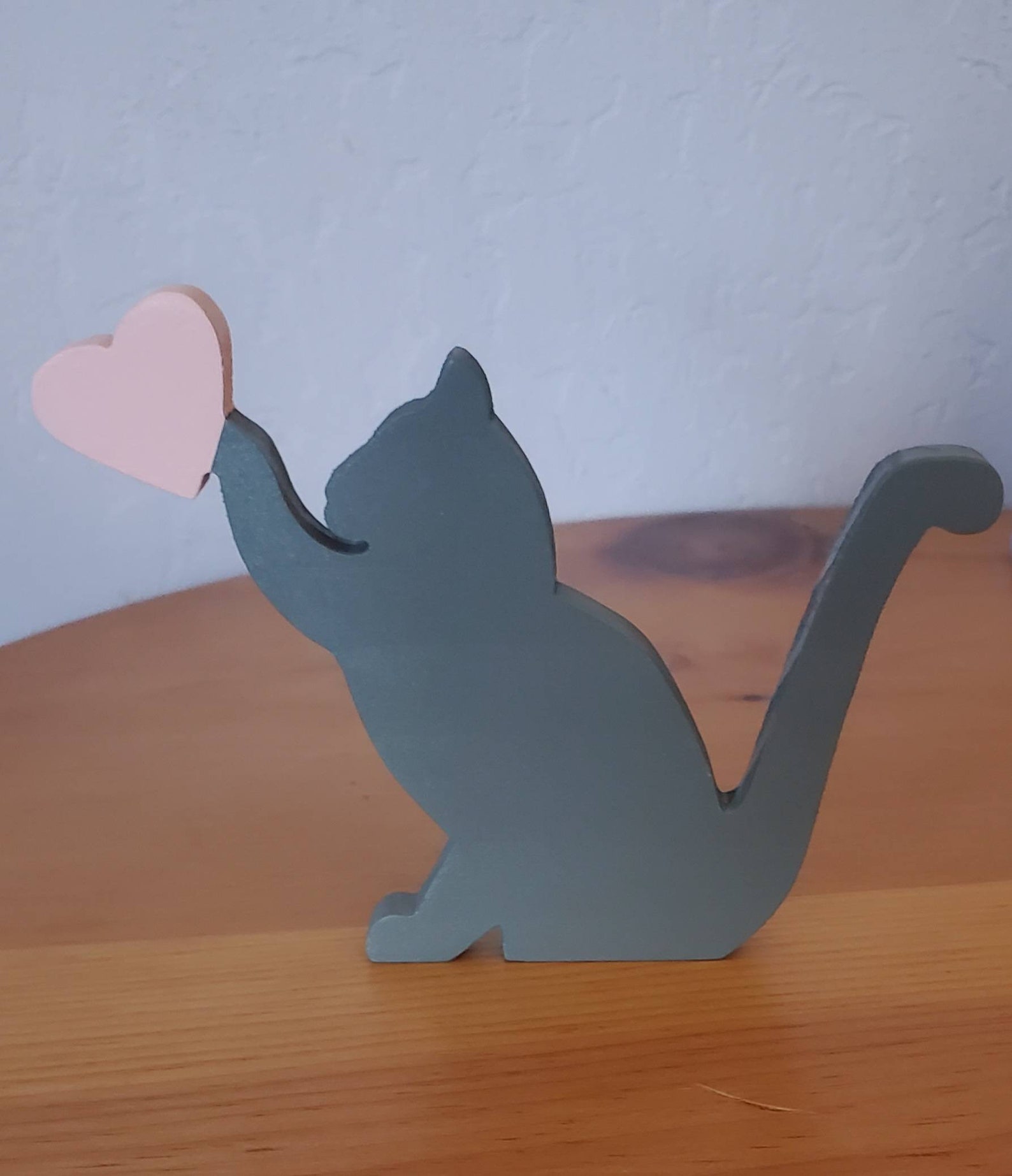 Cat and Heart Door Frame Decoration
This black cat reaching for a red heart is scrolled from 3/8″ wood and hand painted. At 5-1/2″ wide and 4-1/2″ tall, it will adorably grace your door frame or window sill.

Scratch and Sniff Strawberry Scented Kitten Valentines
This set of 28 cards features 3 different designs with envelopes. What a fun idea for kids, or adults who are young at heart (my human has been known to give out kids' Valentine's Day cards!).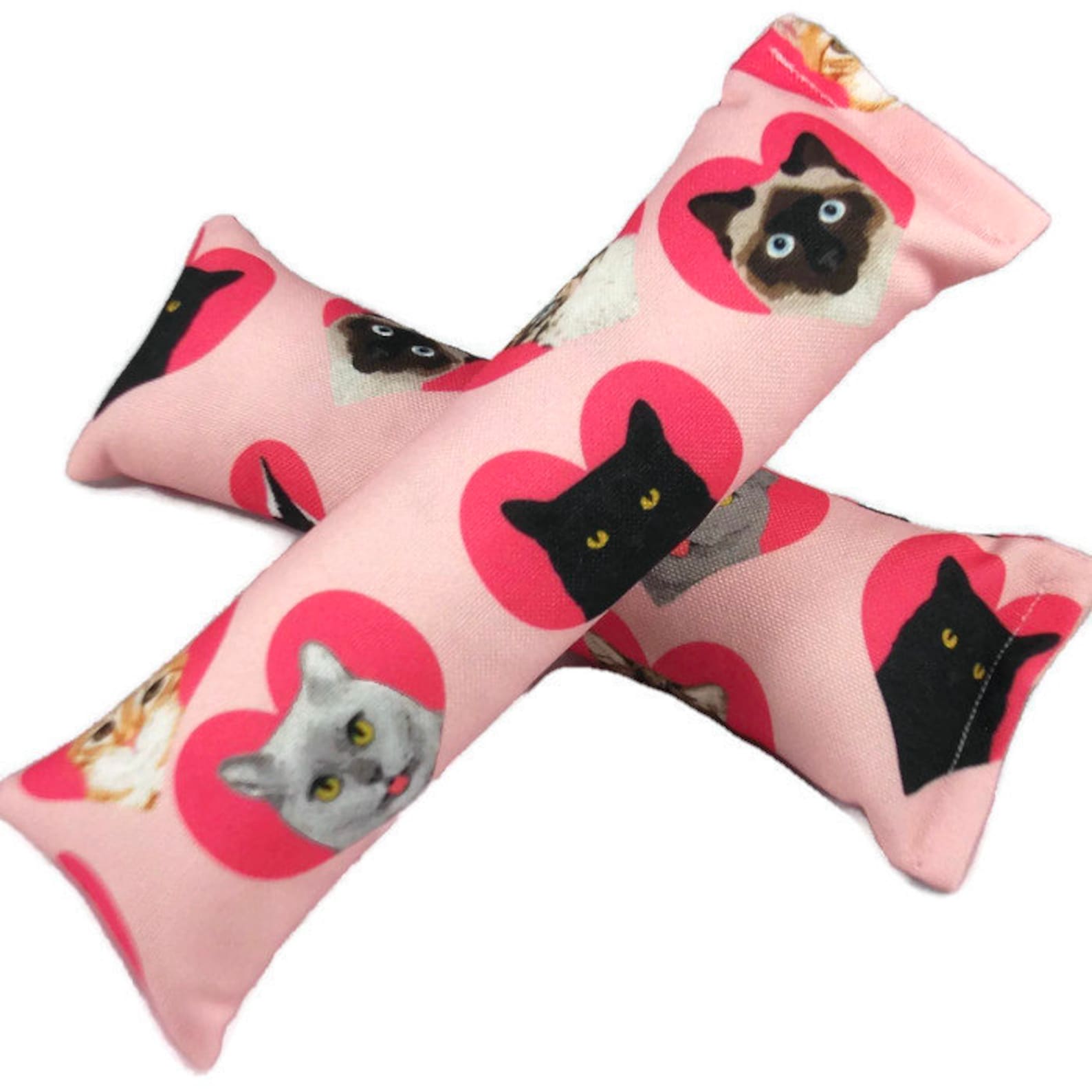 Valentine Cats Eco-Kicker Catnip Cat Toy
What better way to tell your cat "I love you" than with a catnip kicker toy? These 8″ long kickers are made from canvas that is 50% recycled and durable enough for the toughest kicking kitties!

Plush Heart Cat Bed
And what would Valentine's Day be without a cozy cat bed? This 20″ bed will have your cat making happy paws in no time!
I hope you liked my Valentine's Day picks! If you have a favorite (or two), let me know in the comments.