Can you believe fall is almost here already? And you know what that means — Halloween! I didn't want to wait to share my cool cat-themed Halloween finds from Etsy. I know lots of you love this season a lot, and you probably want to get your decorations started early. Along with the decor, I've also found a few wearables, totables, and cat toys. I hope you enjoy them all — let me know your favorites!
Note: I am an Etsy affiliate, and if you use the links below to make a purchase, I will get a small commission.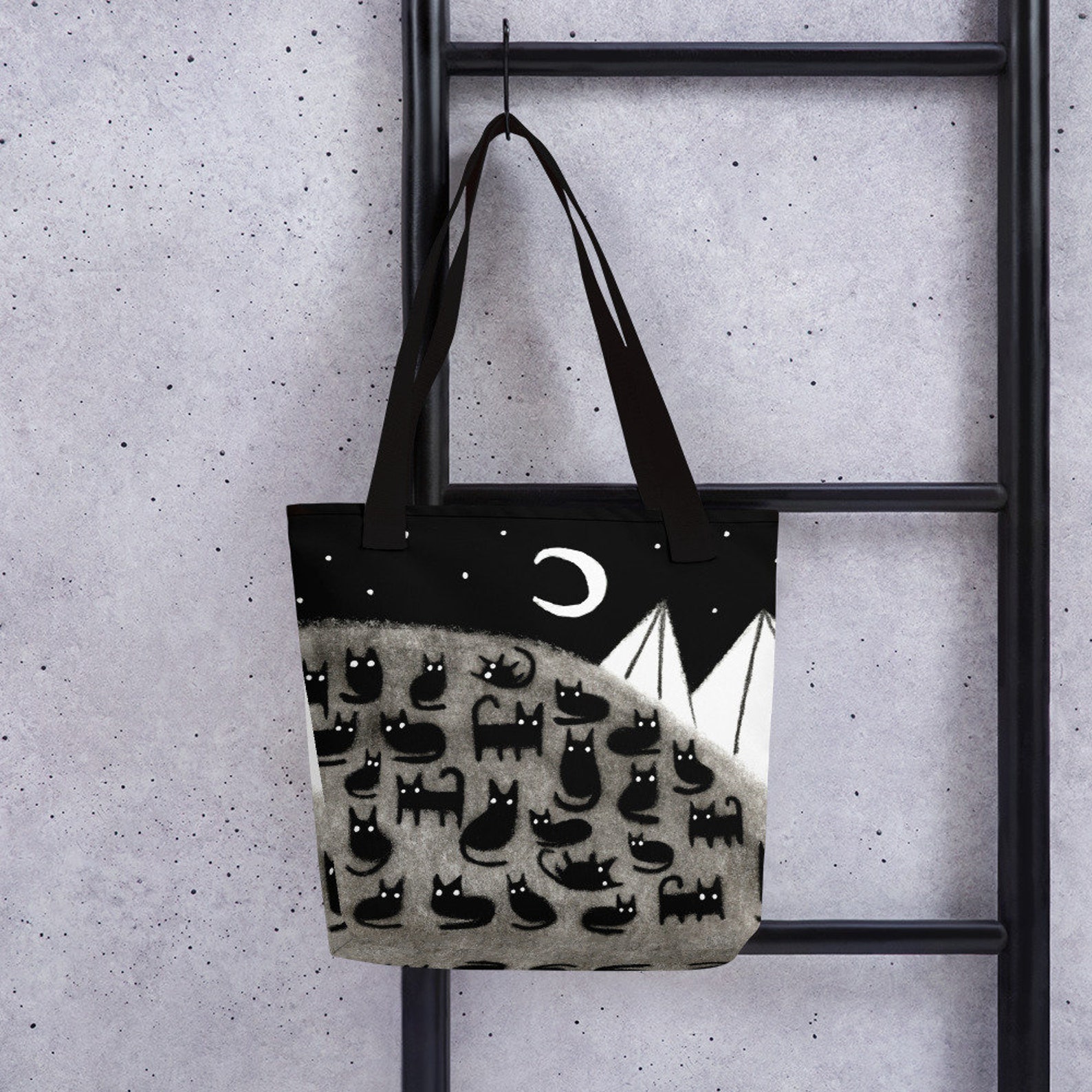 Black Cat Moon Tote Bag
This festive 15″x15″ tote is made from spun polyester fabric, and has a 2.6 US gal. capacity. It's a fun, sturdy tote that can hold up to 44 lbs.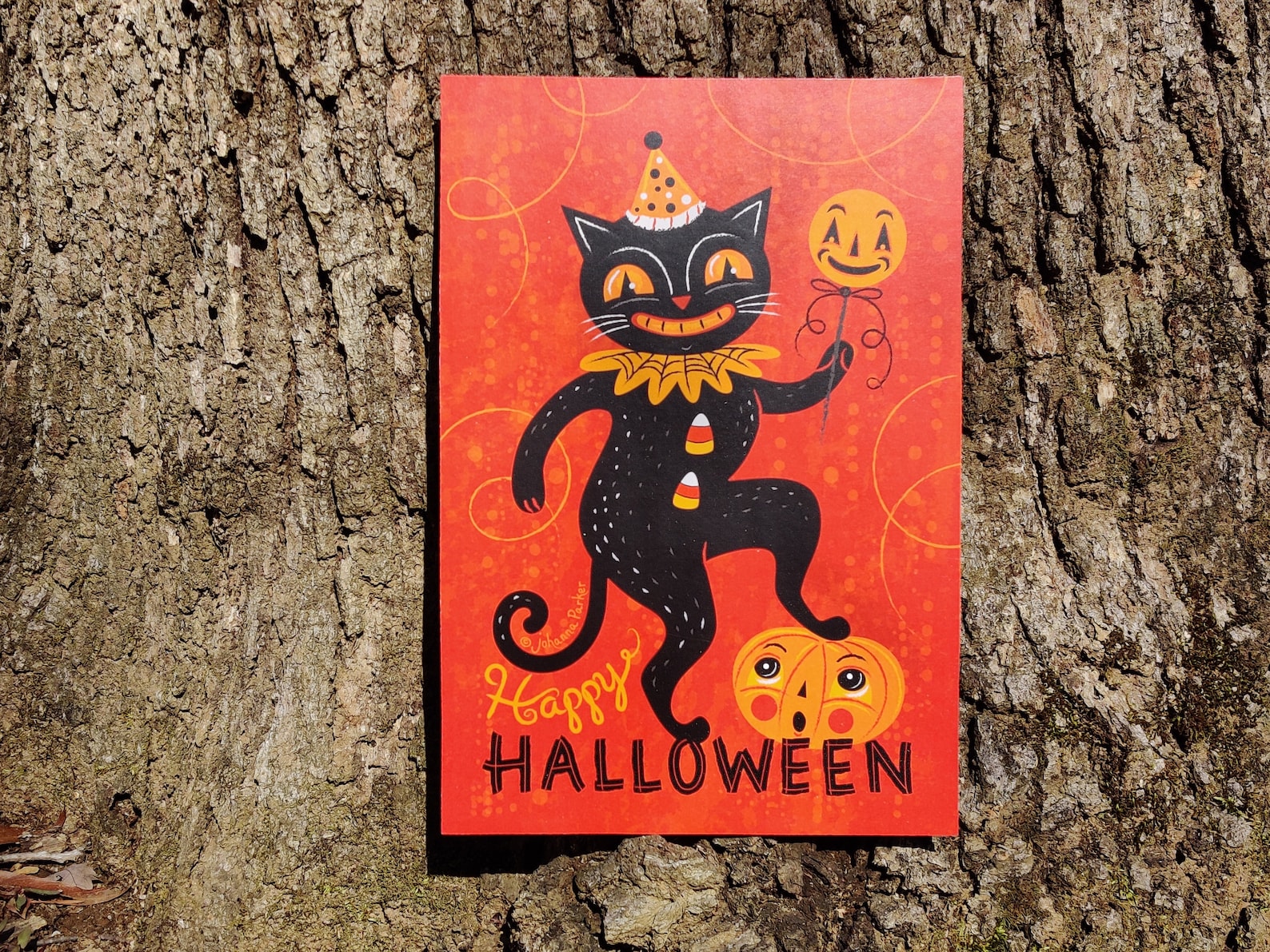 Johanna Parker Happy Halloween Cat Plaque Wood Cutout
Is this old-fashioned style cat and pumpkin design an awesome art piece or what? The edges and back of this flat wood cutout are left natural for a homespun feel. If you are already a fan of Johanna Parker, you know how cool her pieces are, and if you aren't, this is a nicely priced introduction.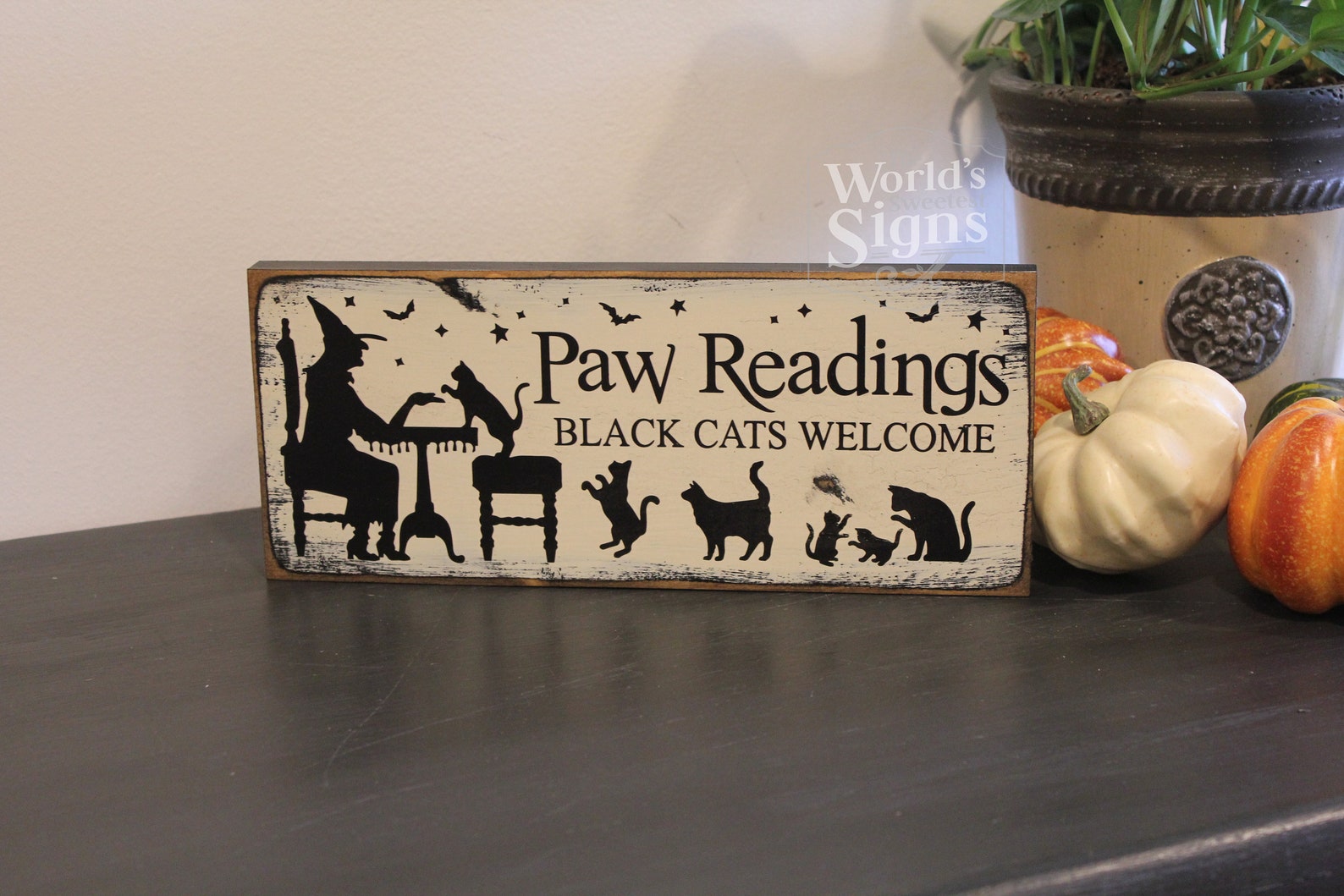 Paw Readings Witch Sign
This sign is a perennial favorite. I mean, what black cat wouldn't want a paw reading?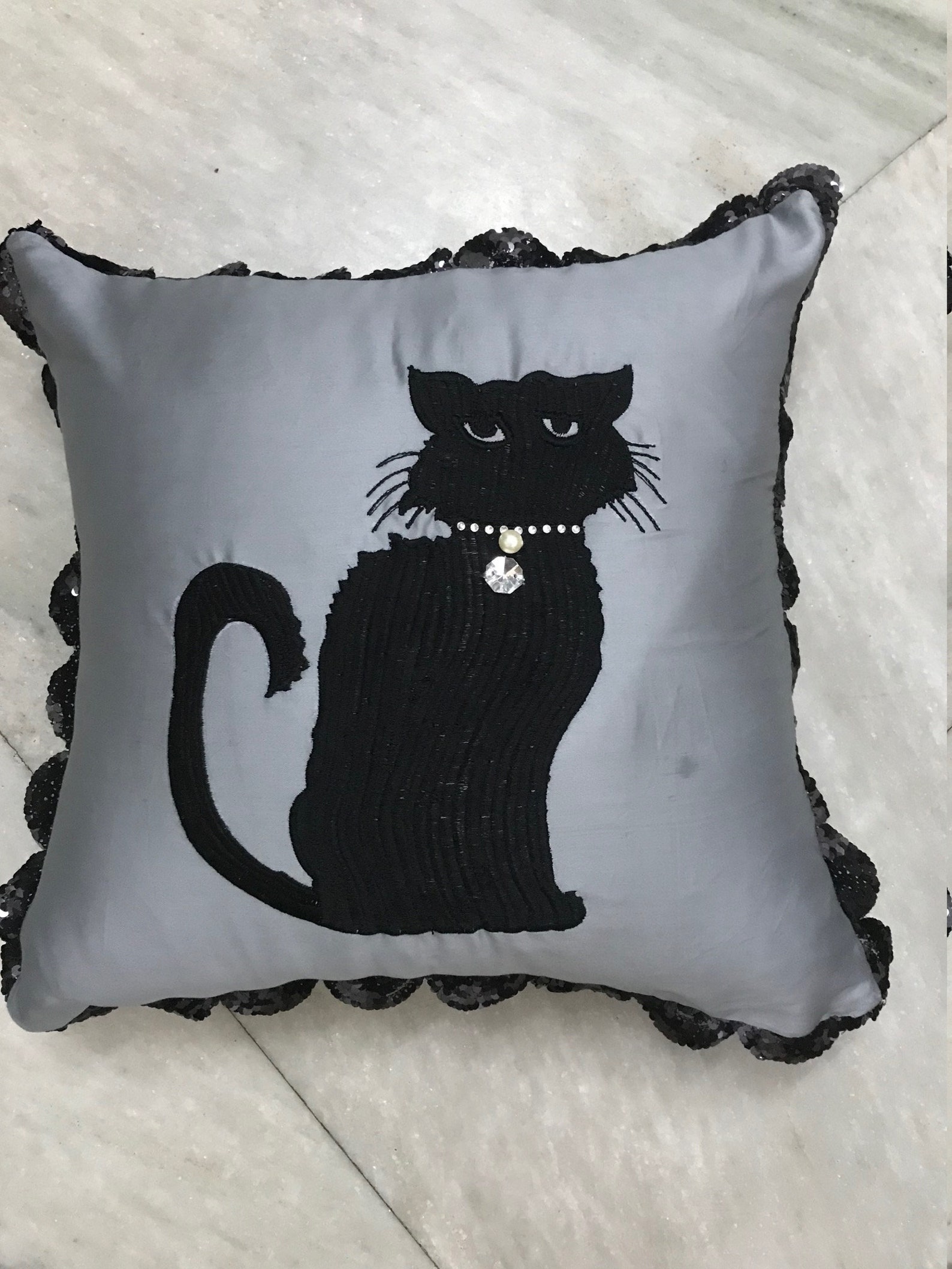 Embroidered Halloween Throw Pillow Cover
Made with soft cotton satin cloth, this 16″x16″ pillow cover is made to order, but can be customized for your desired shape and size.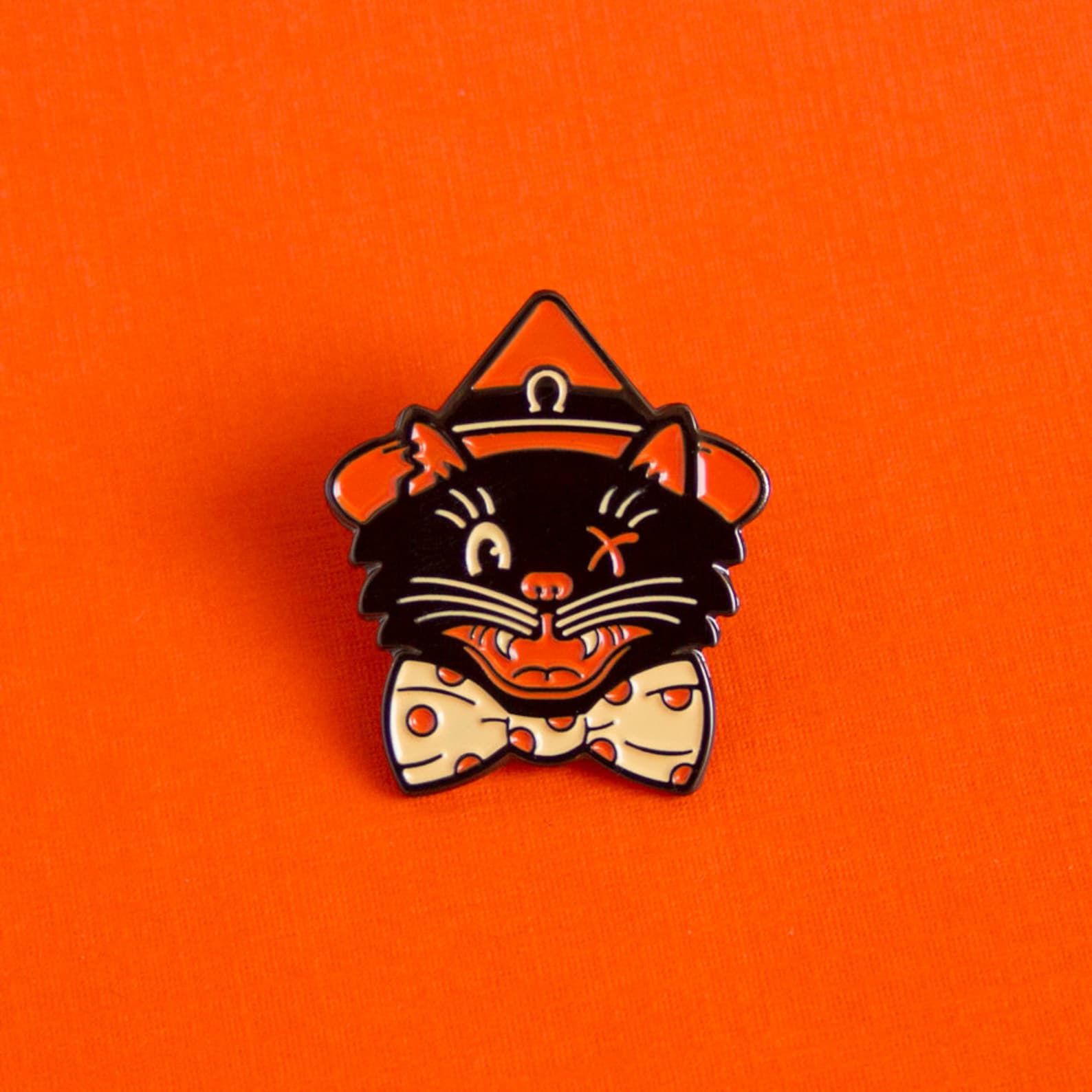 Cat Witch Enamel Pin
This adorable vintage-style metal pin is a witch version of the STBC mascot, L.E. Kat. It's 1″x1.3″ — and it is one of a limited edition of only 100!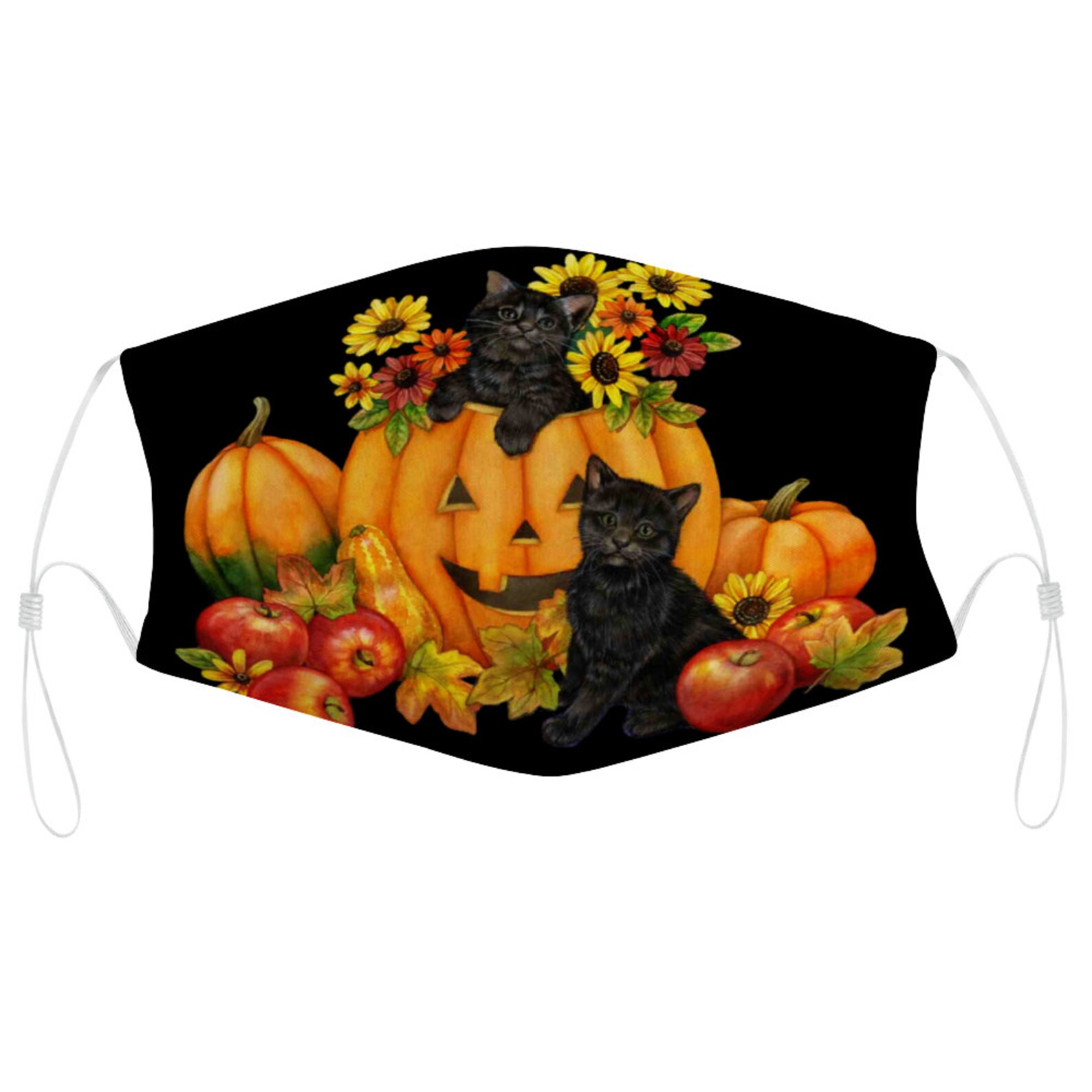 Pumpkin and Cats Scene Cloth Face Mask
Since it looks like humans will be wearing masks for quite a while longer, why not make them festive? This one has a nose wire and adjustable ear hoops. This one with a black cat smile is also fun.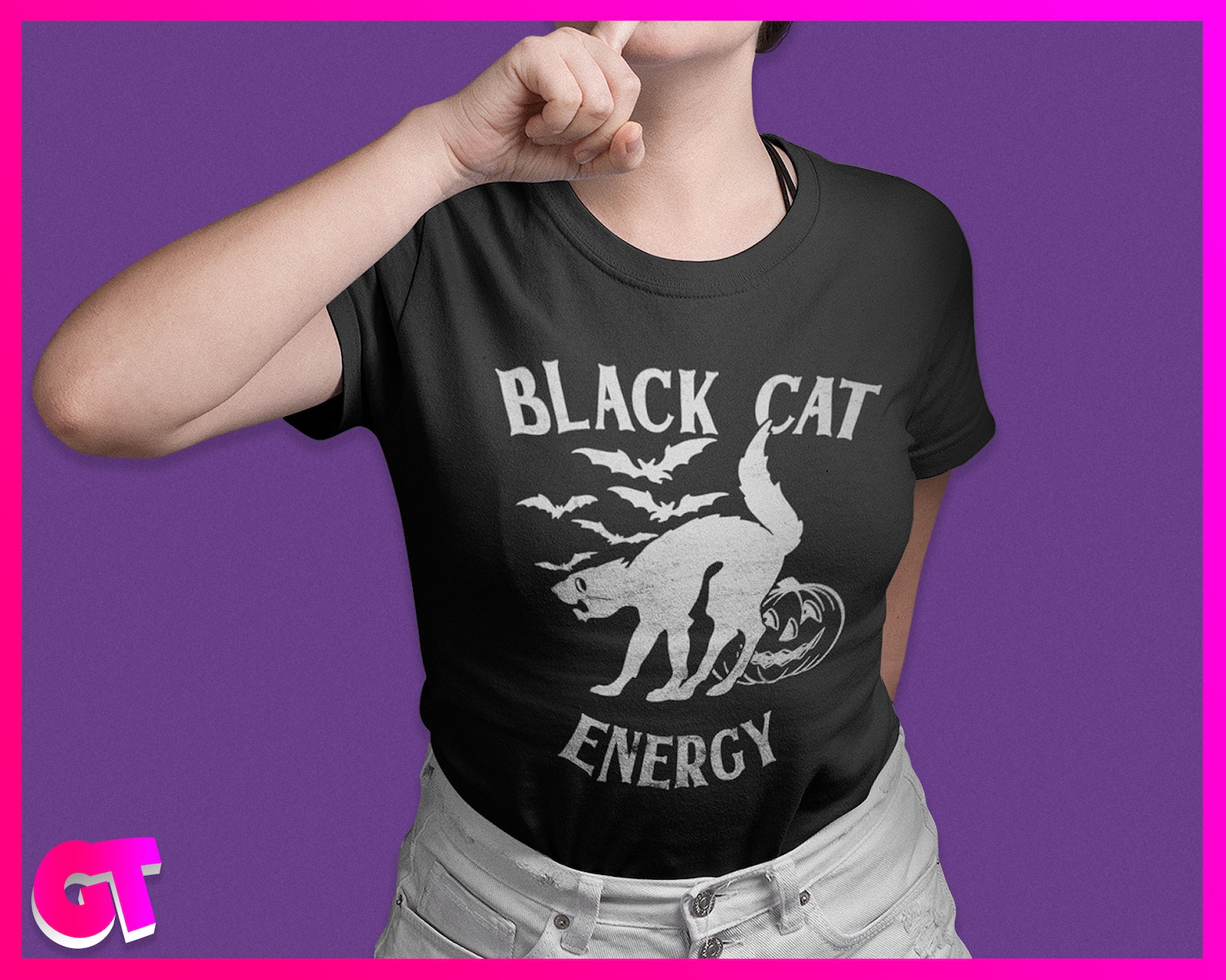 Black Cat Energy Women's Fitted Tee
This vintage-look, slim fit black cat tee is cool in black, but it also comes in a variety of other colors, including purple, navy, white and desert pink.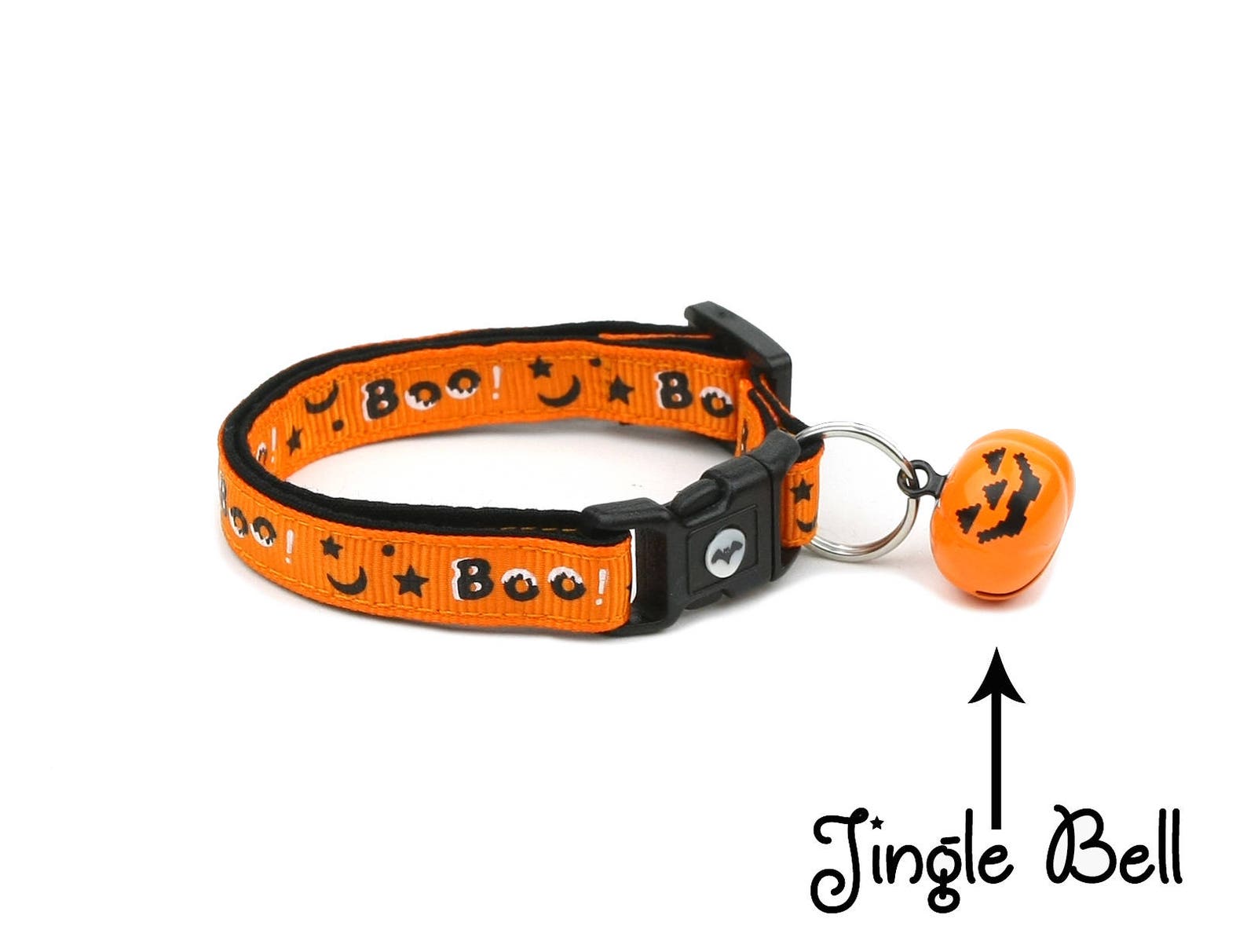 Halloween Cat Collar
This orange and black "Boo!" collar comes plain, or with the cute pumpkin jingle bell, a silver pumpkin charm… or both, for cats who enjoy more bling. In case you don't need the collar but find the pumpkin bell irresistible, you can buy it on its own.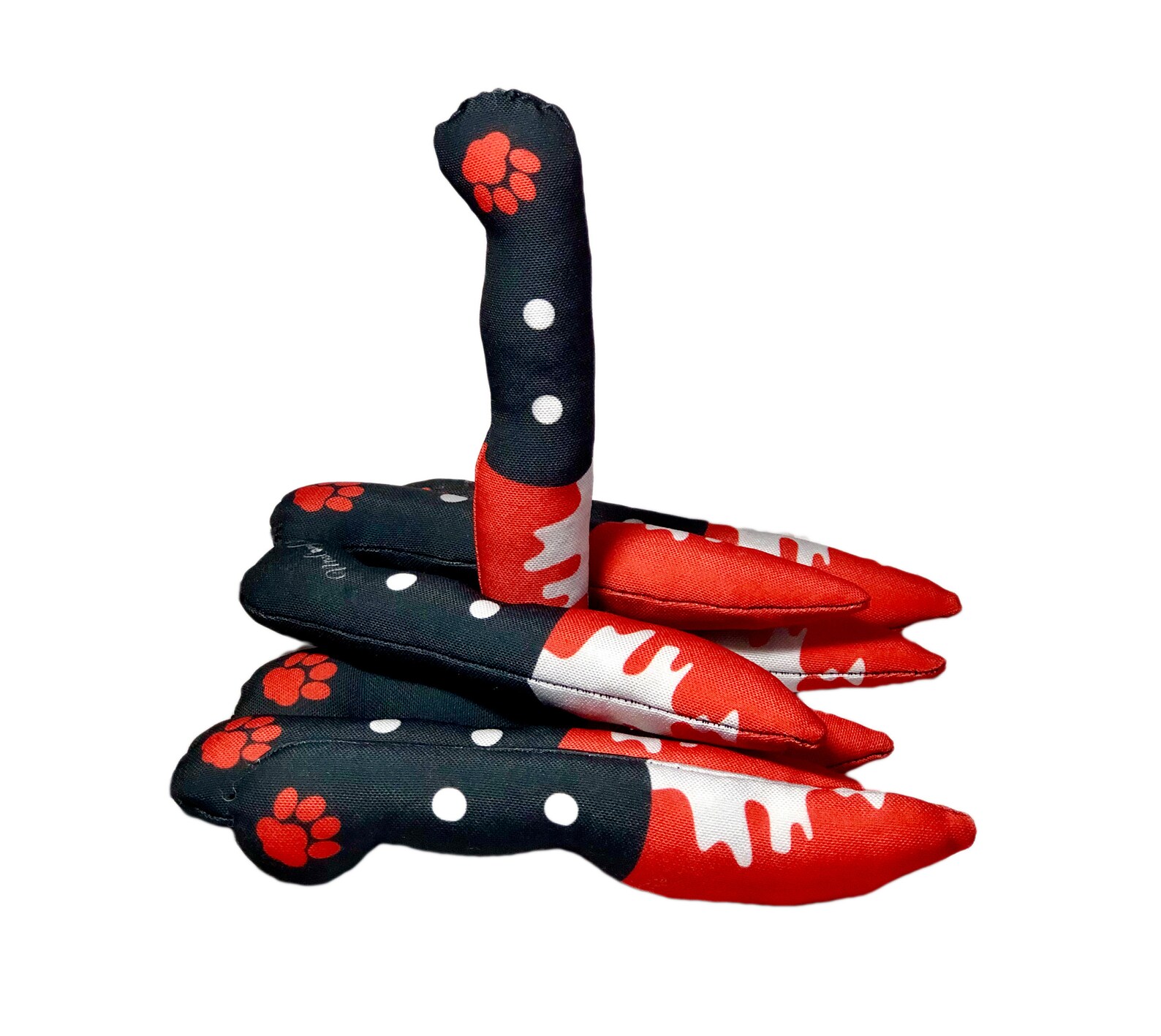 Bloody Knife Catnip Cat Toy
If your cat wants to be a serial killer for Halloween, then this catnip cat toy is a must-have! It's an awesome 8″ long, and made from canvas fabric for even the toughest killer. Oh, and it contains a catnip and silvervine mix, along with polyester fibers.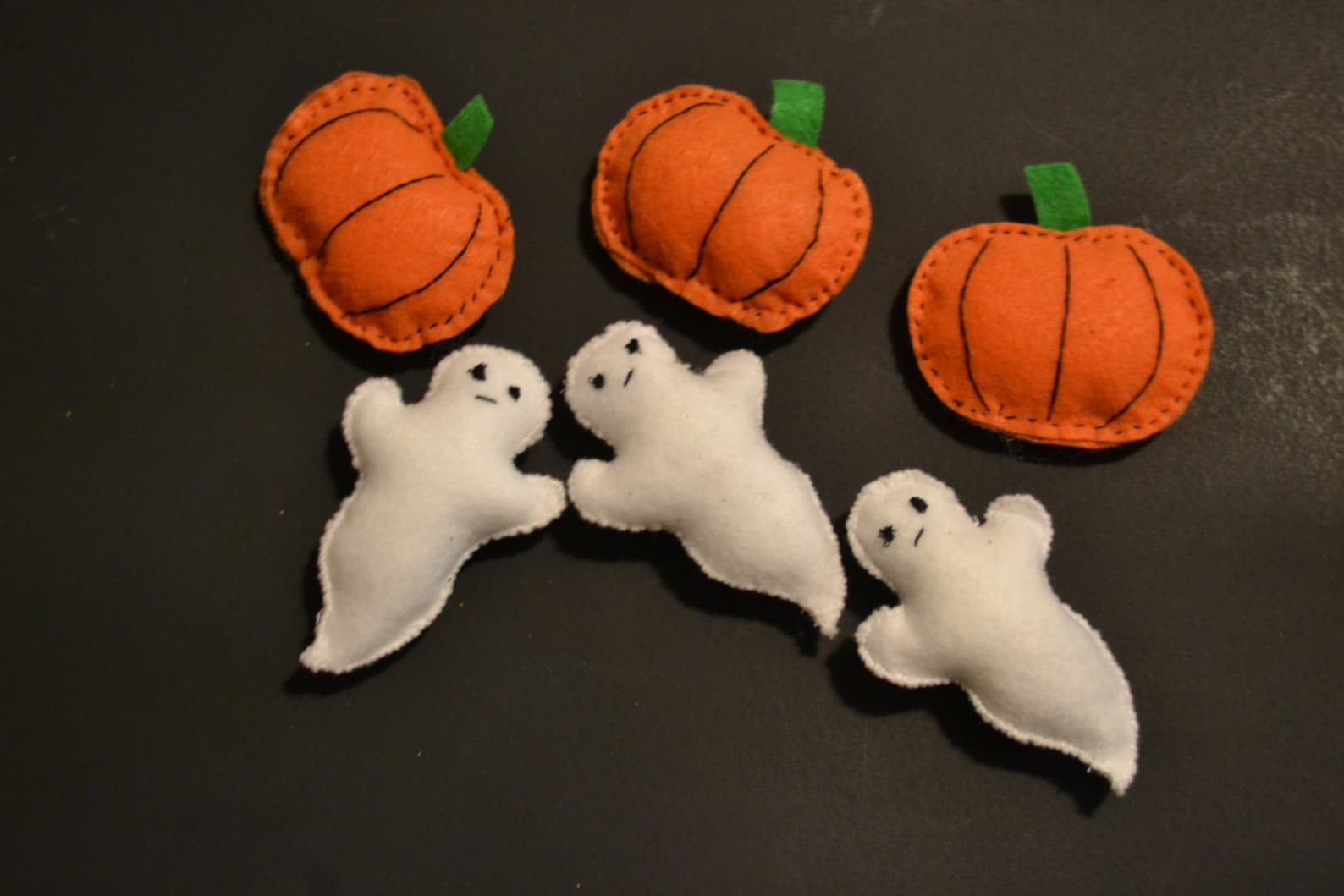 Halloween Cat Toys
In case your cats aren't the serial killer type, here are some tamer catnip toys for them.


For more fun ideas from Etsy, visit their Halloween Shop!