Happy Cat Friday! If you haven't started your holiday shopping yet, you are probably anxious to get it done! And if you have cats or cat lovers (or both) on your list, I have lots of cool ideas for you from Etsy! I tried really hard this year to find unique gifts, and not just the usual mugs and catnip toys. Check them out below.
Note: I am an Etsy affiliate and I get a small commission if you click through the links here and make a purchase. Thanks so much for your support!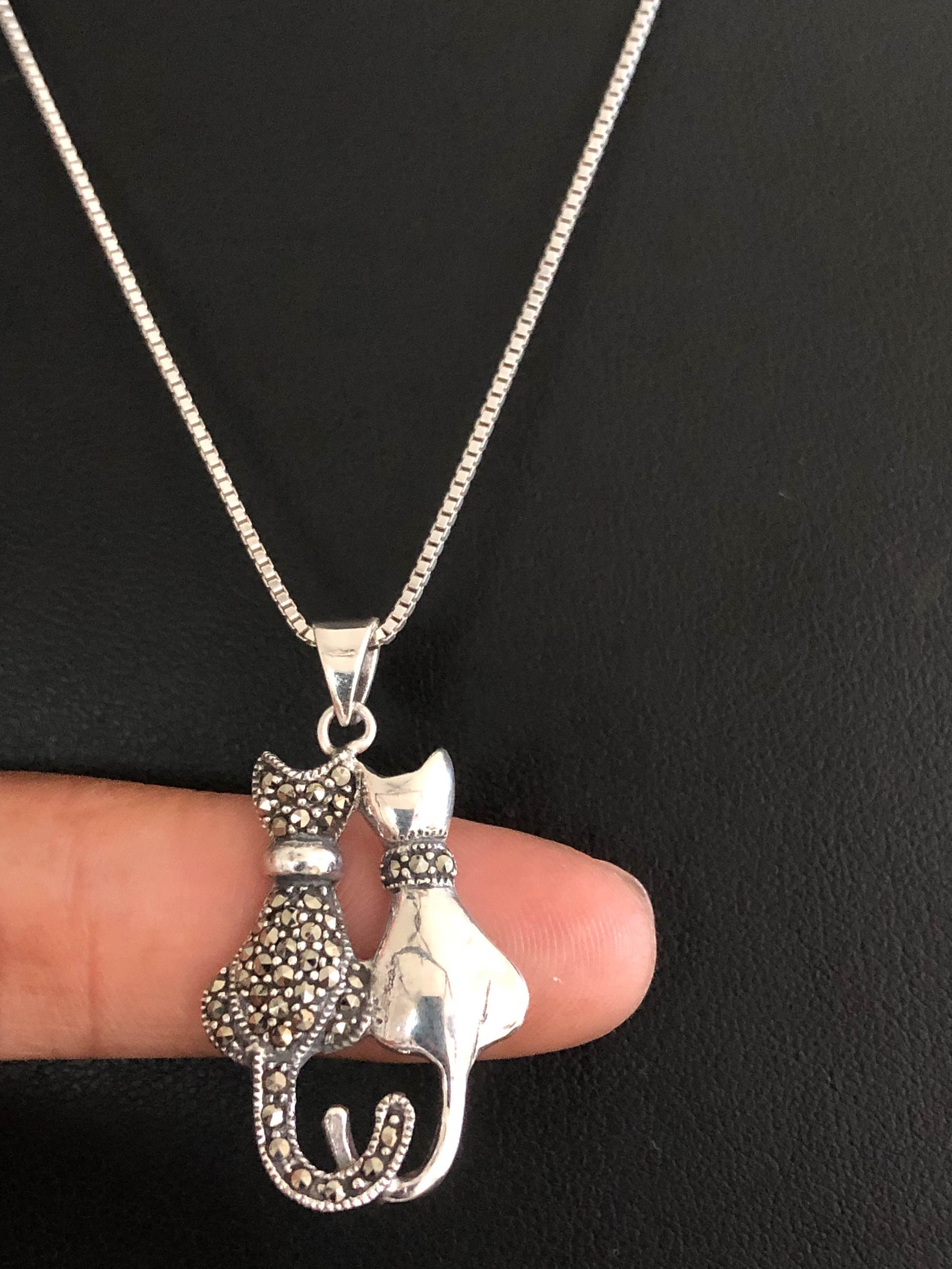 Marcasite Cat Necklace
Isn't this dainty marcasite cat pendant sweet? It's .925 sterling silver and comes with a necklace length of 16, 18 or 20 inches. It's a lovely gift for anyone with a pair of bonded kitties, or who just loves love.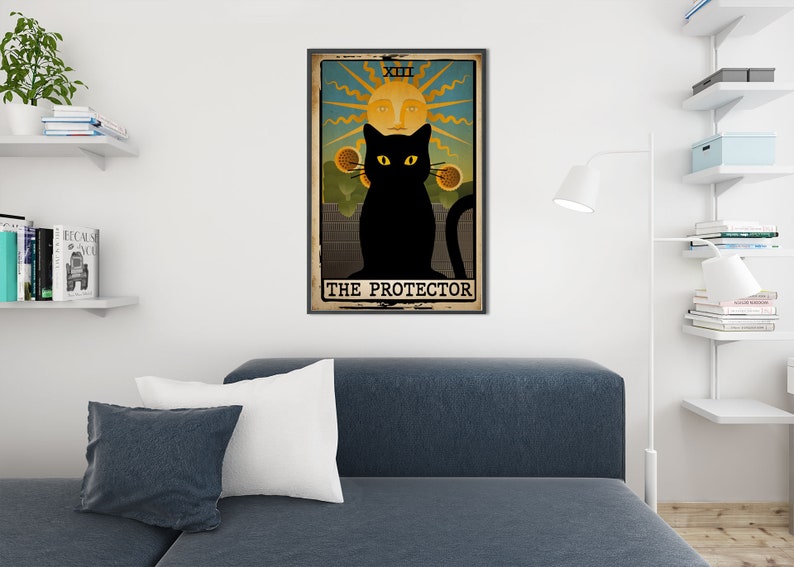 The Protector Tarot Cat Poster
While this isn't a standard tarot card, it should be! Because as you know, black cats are lucky, and they are protectors. Wouldn't it be nice to have one hanging on the wall, looking over you? It comes in either 16″x24″ or 24″x36″ and is printed on 200 GSM paper.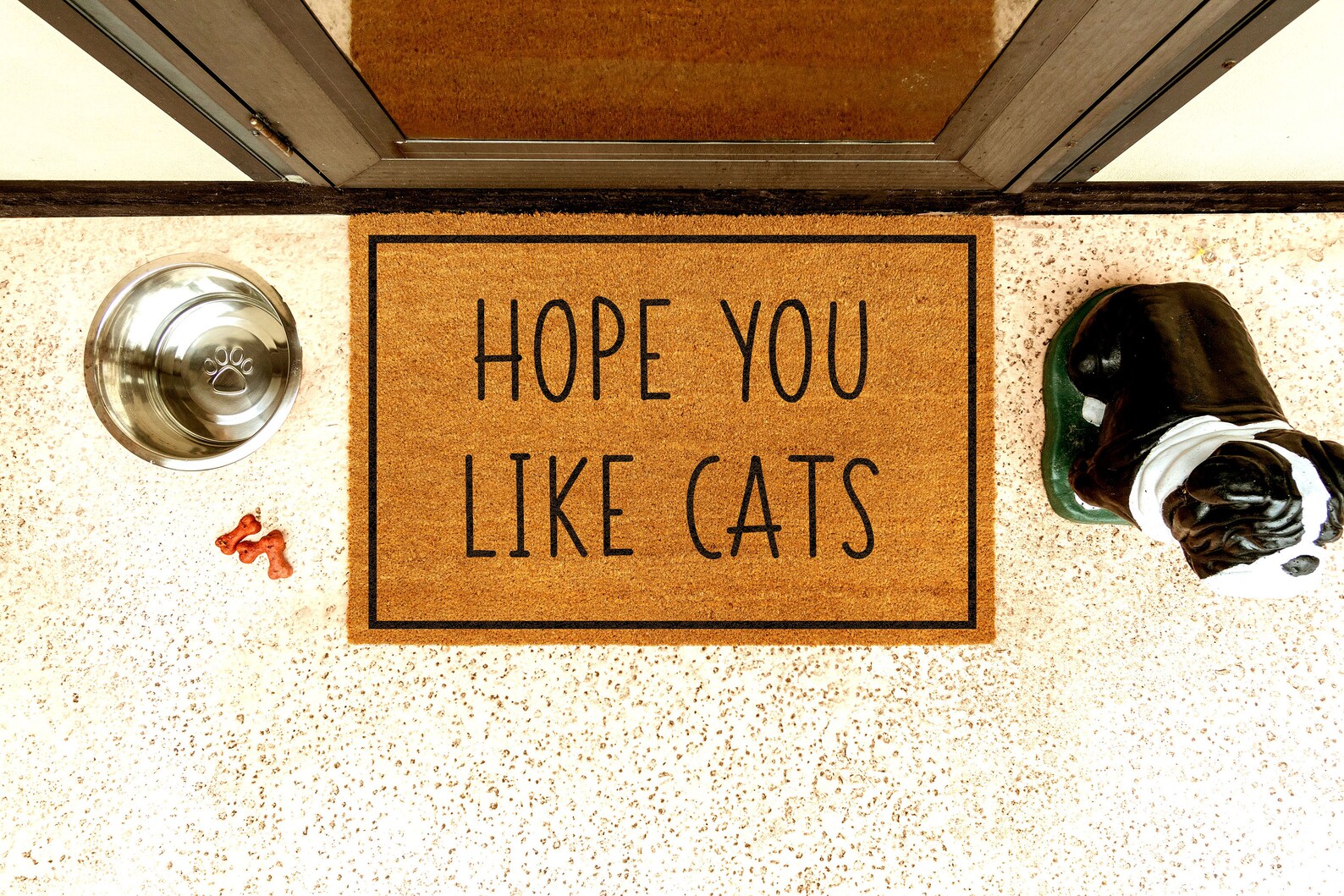 Hope You Like Cats Doormat
Every household with cats should have this on their doorstep! This mat is made from organic coir and has a non-slip backing. It comes in a variety of sizes, including a 48″ semi-circle, so it will fit on the doorstep of most homes.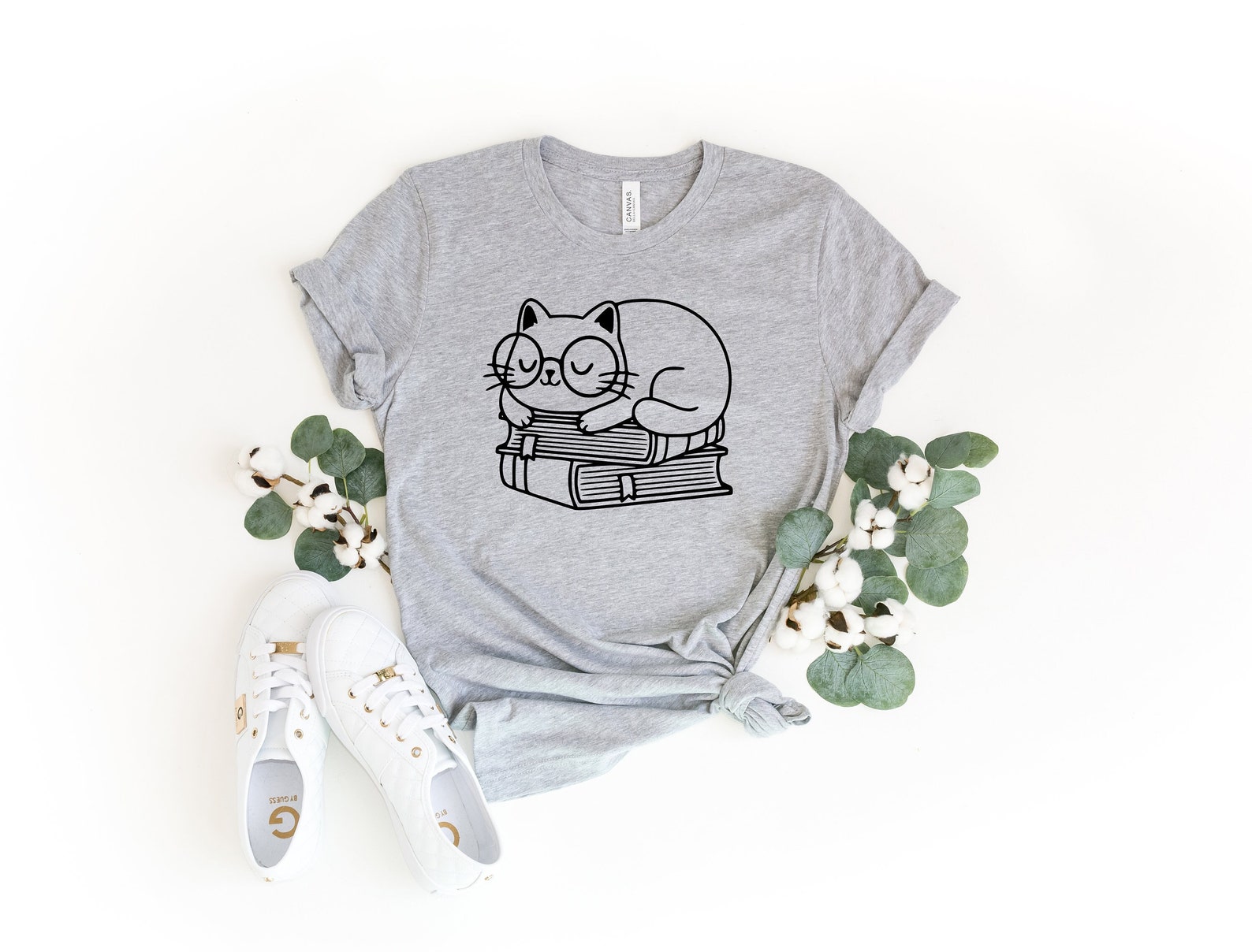 Cute Cat and Book Lovers T-Shirt
I wasn't going to include a t-shirt in this year's selection because everyone has them… but this one was special. The moment my human saw it, she could easily think of a half dozen friends who would love it. This design comes on a variety of different styles, including long sleeved and sweatshirts, and colors, and the unisex tee comes in sizes up to 2XL. I bet you know someone who would love this.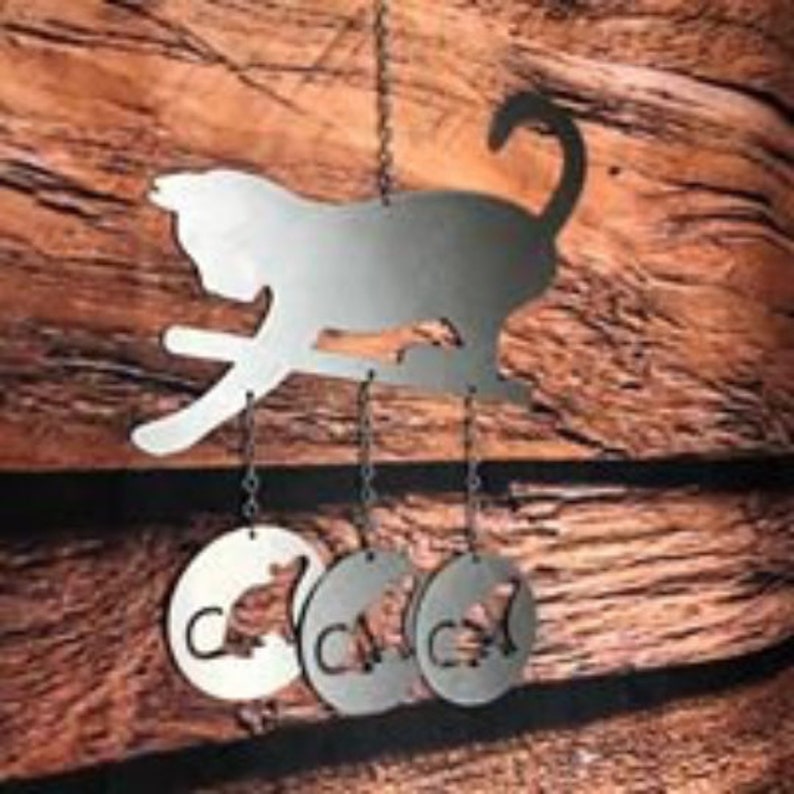 Cat and Mouse Wind Chime
This steel wind chime is unfinished and over time, it will develop a cool patina — or you can paint it if you like. The cat is 8″ wide and the mice are 3″ each, and together they make a sweet sound in the breeze.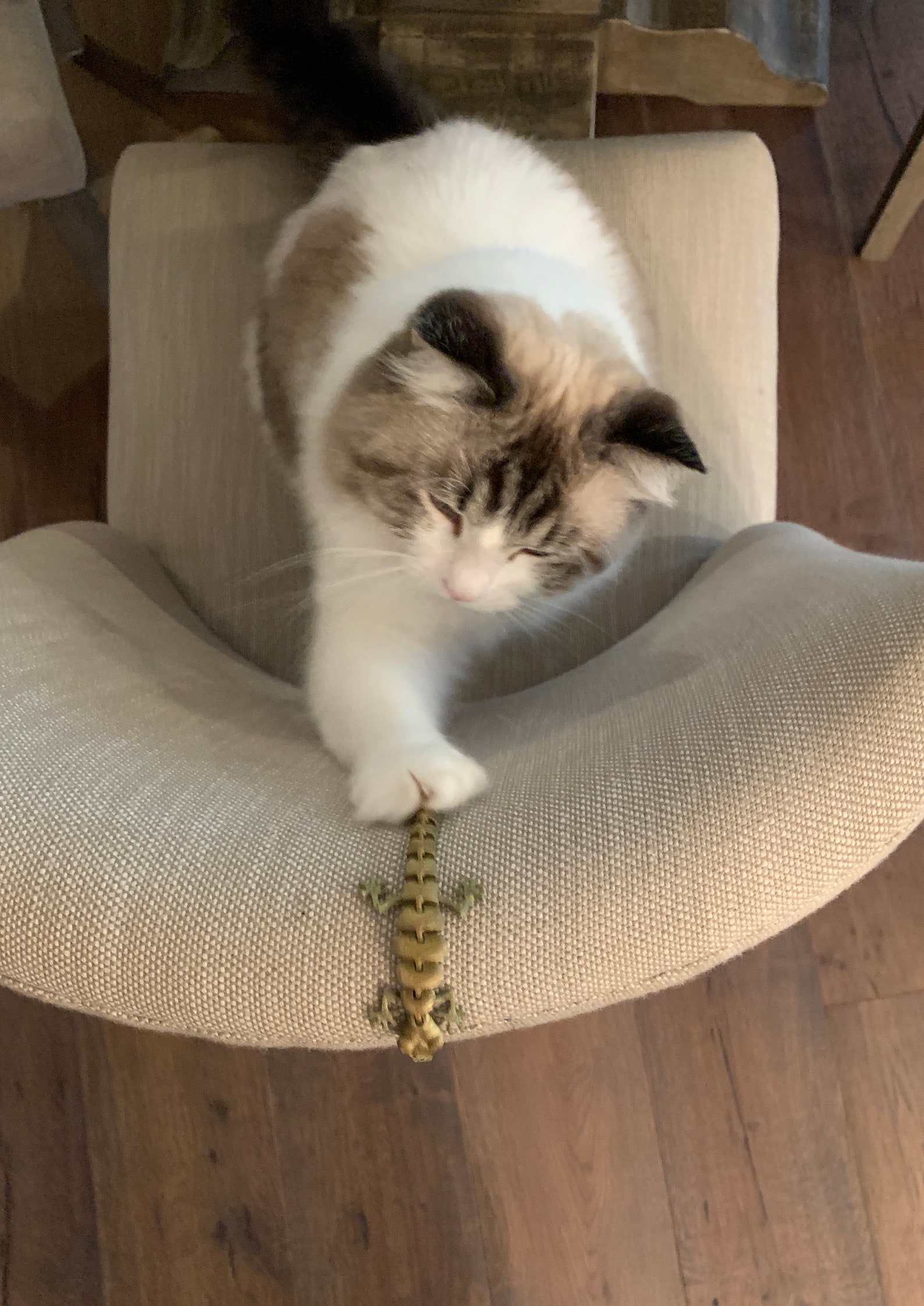 Kitty Lizard Articulated Cat Toy
This gift for your kitty is twofold — it's a fun, 3D plastic jointed lizard toy on an invisible fishing line… and the human is the one who makes it come to life! So your cat also gets the gift of time with you. The lizard is jointed in an especially lifelike way that will delight your cat.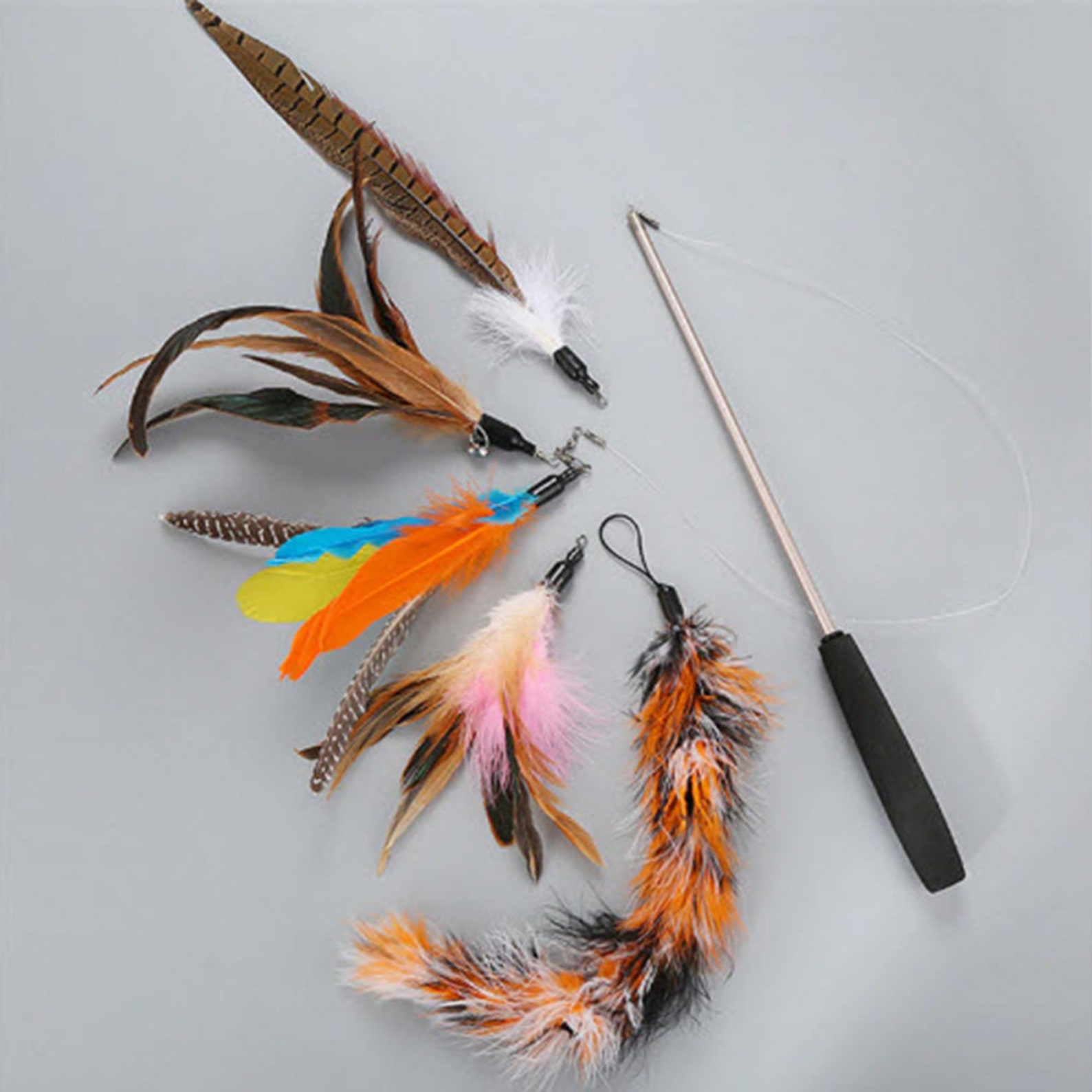 Interactive Feather Cat Toy
Here's a gift for your cat that will last for quite a while, even if he's the kind that destroys toys quickly. That's because the wand comes with five different teasers! When he kills one permanently, you just replace it with another. And you can also order more teasers for even more fun. The premium fishing wand itself is retractable for lots of versatility, depending on your space.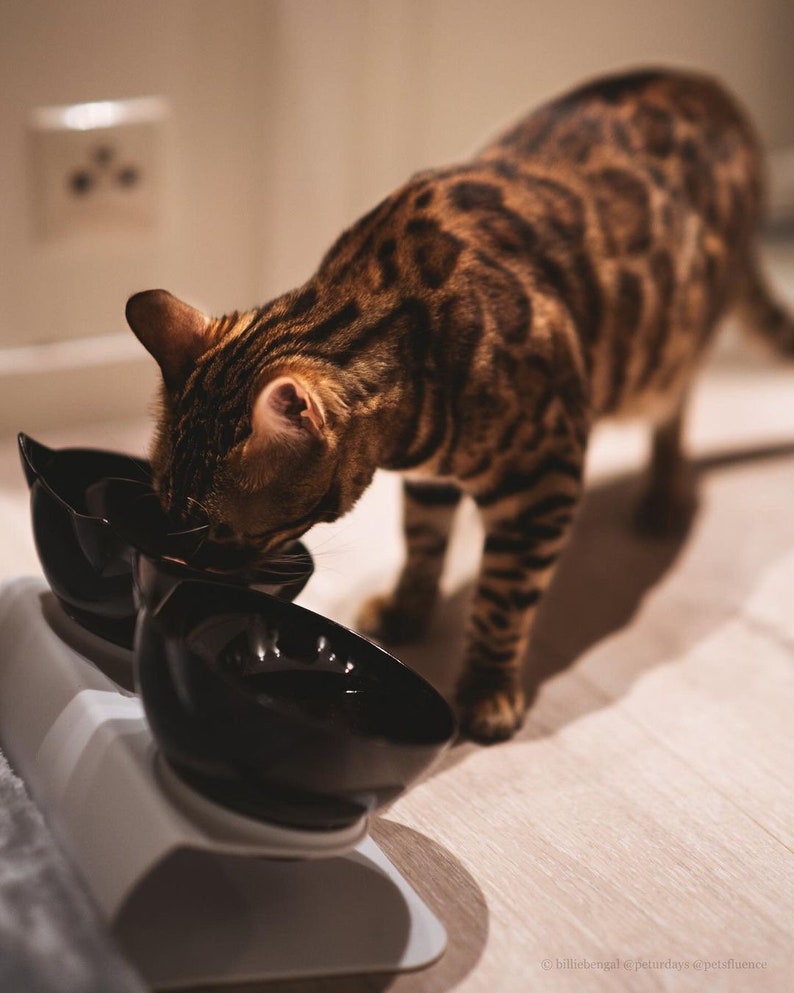 Raised Elevated Cat Bowls
Here's a more practical, but still stylish and cool, gift for your cat. This ergonomic feeding station is elevated for your cat's comfort and ease when they dine. The design also encourages less messy eating.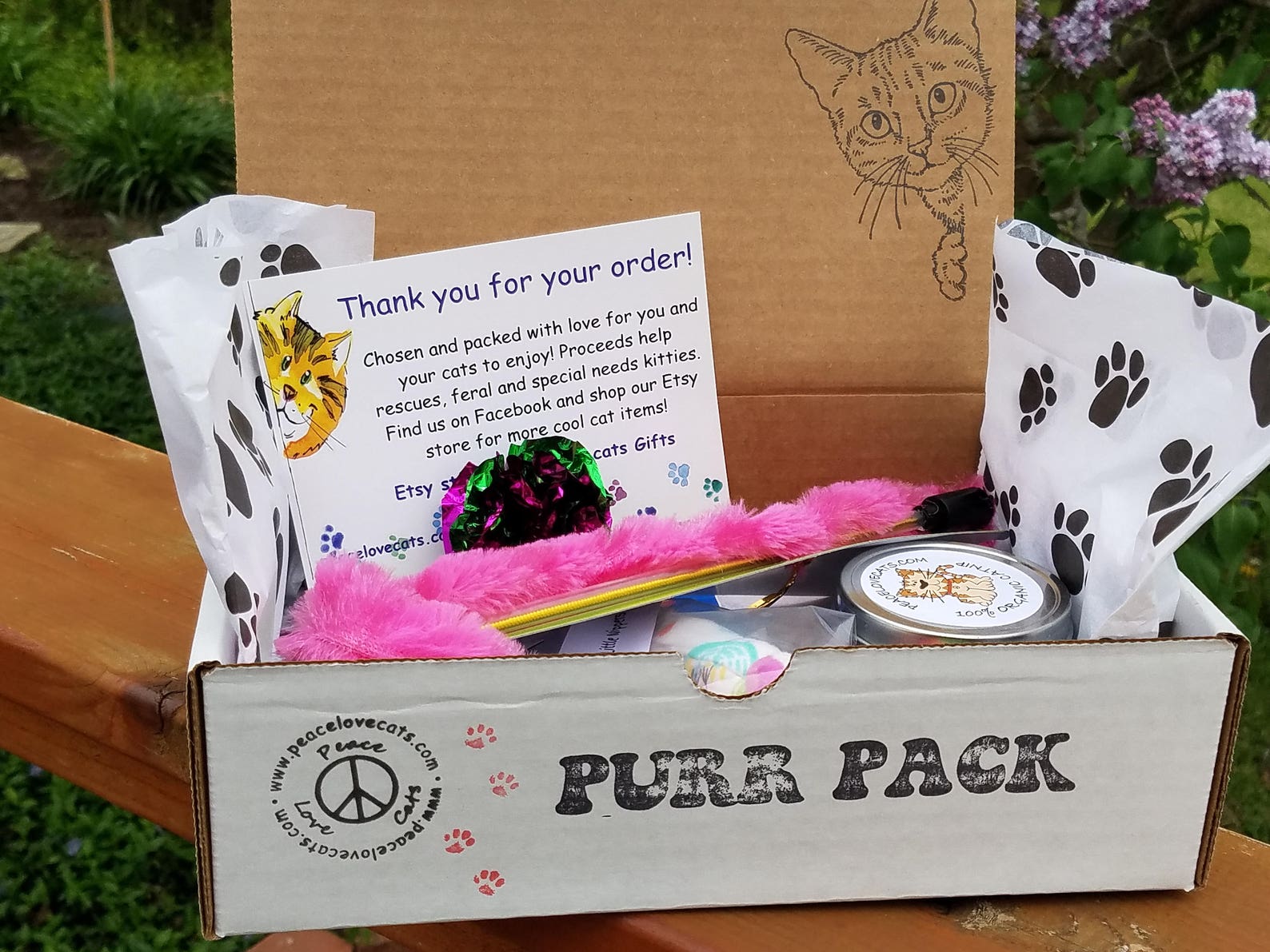 Purr Pack Box of Toys and Treats
Here's a great way to spoil your kitty — a whole box full of goodies! Includes a wand teaser toy, a bag of organic catnip, lots of fun, small toys and a couple of surprises! How fun is this!
I hope you liked this year's choices! If you have a favorite, let me know in the comments.