How many of you love browsing through Etsy.com? I think they have some of the best and most unique cat items, whether you are a kitty or a human! Sadly, I can't buy absolutely everything I see there, but I wanted to share some of my recent favorites with you!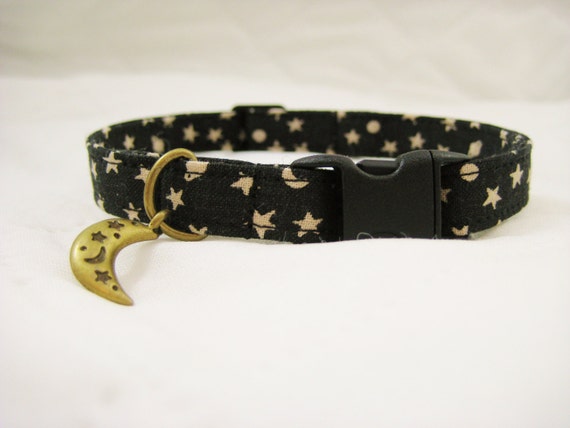 Safety Release Collar With Charm
Isn't this a cute collar? And I love the little Moon charm! Even better, it's a breakaway collar to keep you safe! It's from the Furocious Kitty store. The black and gold would look really nice on my fur, but there are three other color schemes for kitties who may prefer other hues.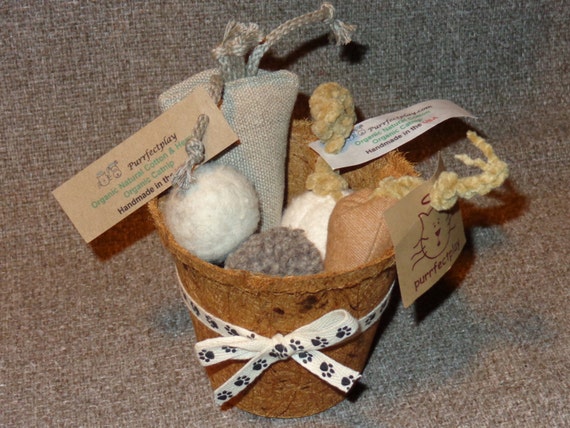 Small Organic Cat Toy Basket — 6 Piece
I know several of you other kitty bloggers have given rave reviews to cat toys from Purrfect Play, and I agree, they are amazing! We have one Purrfect Play toy, and it gets a lot of use! Wouldn't it be great to have a whole basket full of them! This 6-count basket is loaded with fun, and the toys are full of all-natural and organic ingredients (yes, including catnip!). Even cooler, 5% of all purchases go to no kill and rescue organizations.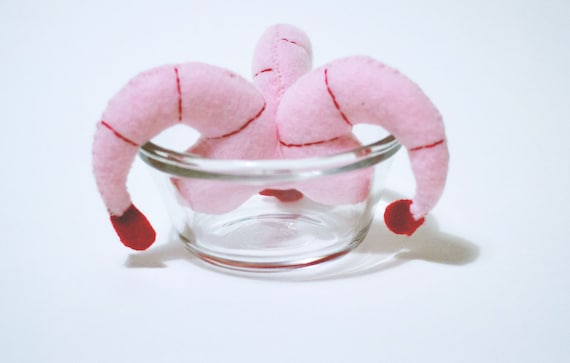 Jumbo Shrimp Catnip Cat Toy
What's better than shrimp? Shrimp cat toys laced with organic catnip from Kiki's Cat Toy Company! They specialize in making cat toys in the shape of human food… well, except in this instance, it's something that kitties like eating too! This set of three will keep a kitty busy for a good, long while.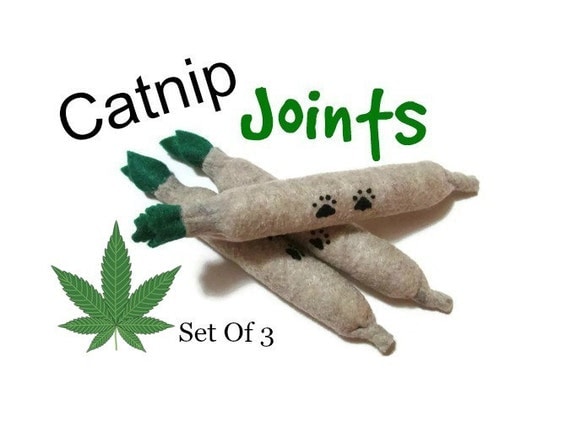 Felt Catnip Joints — Set Of 3
Don't worry — recreational catnip is legal in all 50 U.S. states, and as far as I know, the rest of the world too! So you can indulge in this joints from Legendary Pet Toys without worrying about the cops showing up at your door. And if you're not into catnip, or if you like your catnip cut with some other intoxicating herb, these fiberfill and ecofelt toys can be loaded with a variety of choices that include valerian, silvervine and lemongrass… or you can opt for no herbs at all, but who would want that?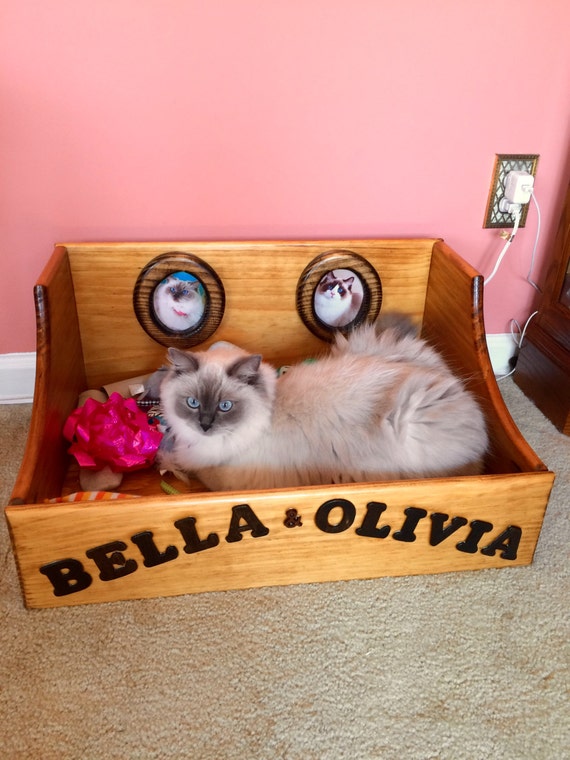 Cat Toy Box
With all these new toys that your humans are no doubt aching to buy you now, you will probably also need a new toy box for them! This one is really cool because it has frames for photos of you, plus THH Creations will also personalize the front with your name! These solid wood toy boxes are each made to order — but tell your humans the kitty in the box is not included.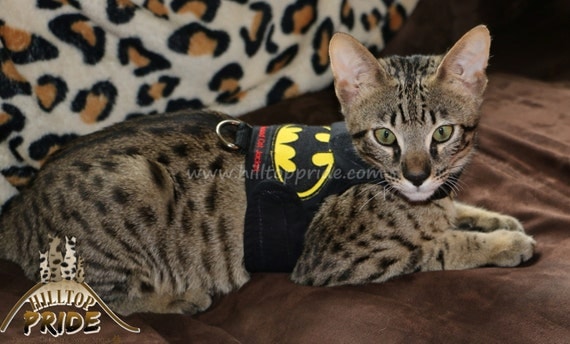 Mynwood Batman Cat Walking Vest
You know I had to include a harness of some sort, and this one will release your inner superhero! The maker of these vests, Mynwood Cat Jackets, claims they are escape proof, and I would not be surprised — she custom makes them from your cat's measurements! My human says she should get one for me.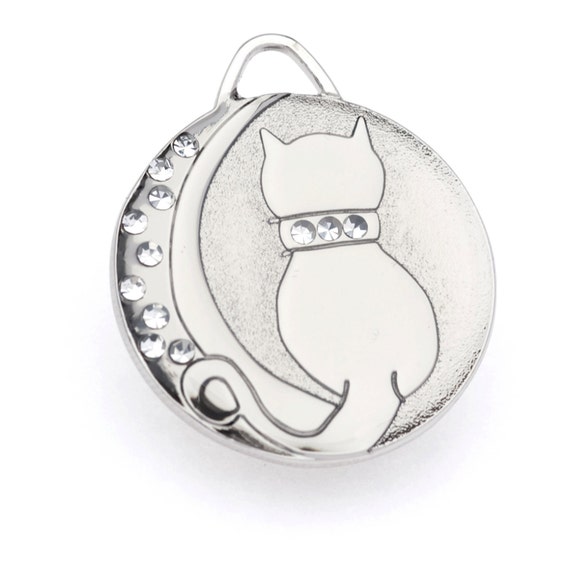 Cat ID Tag Personalized in Silver or Gold
And what if a kitty did escape? Then she should have this stylish ID tag, with sparkly Czech Crystals! It also comes in gold and is one of many unique ID tags from Pet Blessings.
I almost forgot, I am supposed to show you some human things too! So here they are.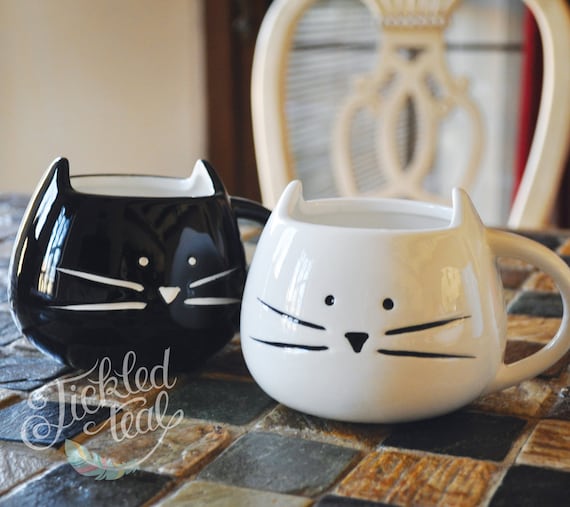 Cute 12 Oz. Cat Mug with your own custom text
Aren't these cat mugs from the Tickled Teal Boutique adorable! They are full of whimsy and they can be personalized by hand too!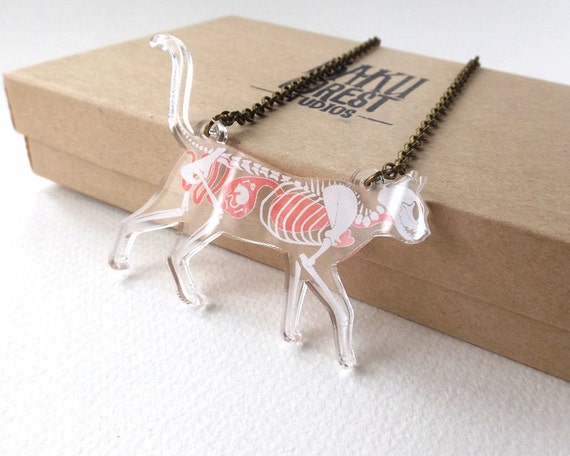 Skeleton X-Ray Cat Necklace
If you are scientific or goth minded, you will love this necklace from Baku Forest Studios! Show that we kitties are as fascinating on the inside as we are on the outside!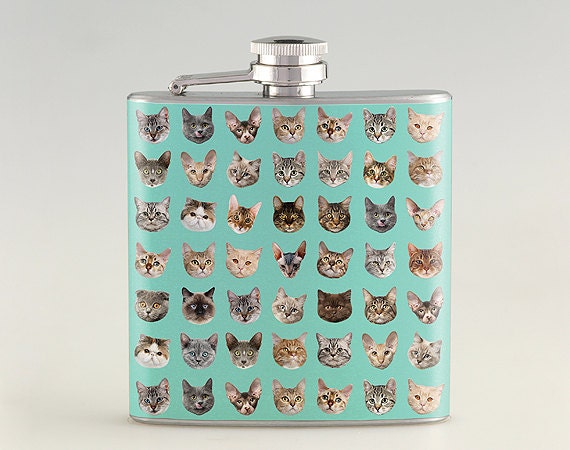 Cat Multi Face Liquor Hip Flask
My human insisted I include this item from kanlaya3225, which just shows where her mind is at! I bet she'd get the larger size. This is one of several cat patterned flasks, in case you want to carry both whiskey and vodka.
Did you enjoy these? Because if you did, I was thinking of featuring an Etsy item or two regularly, or highlighting an Etsy store, since I know I have several pals who have them. What do you think? Let me know.
Disclosure: Links above are affiliate links, but I picked out the items because I liked them and thought they were fun!