Humans are an unpredictable species and it's hard to figure out how best to train and manipulate them. To make it easier for my feline readers, I've created a quiz that will tell you what kind of human you have — and how best to cope with her. Just answer the simple questions below, and all will be revealed!
(Note: For brevity's sake, I have referred to humans as "she," although yours may be a he. Either gender, this still applies.)
* * *
Check out my Valentine's Day Collection on Zazzle!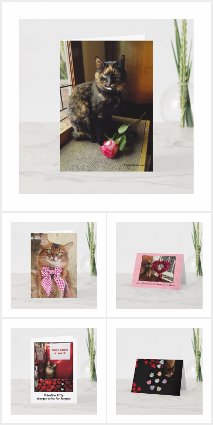 See all of Summer's merch at her
her Zazzle Designercat Shop