I keep hearing a lot about the mythical unicorn lately. But it also has been seen in ancient lore, from early Mesopotamian art to ancient Chinese and Indian stories.
Would you like to actually meet a unicorn? My human says you can, right now!
Wait just a minute! I didn't know this is what she was talking about!
Besides, doesn't this make me a uni-kitty, instead of a corny old unicorn?
Well, here what I think of this whole idea.
Like I said, the whole unicorn thing is a myth anyway.
So, are we done now?
* * *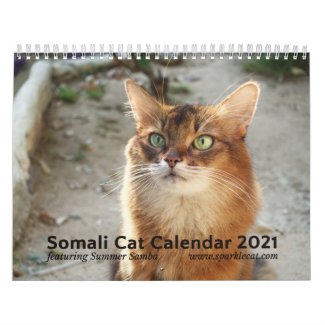 2021 Somali Cat Wall Calendar, Starring Summer
See all of Summer's merch at her
her Zazzle Designercat Shop