I have so many photos with my tongue sticking out that some of them don't even make it to my outtake posts! So I thought I'd dip into my recent archives and see what I have….
Wow! I don't remember what I was mad at. Maybe Binga had photobombed me one too many times.
This is more of a happy tongue! I was probably getting some treats for wearing my dress and being a good kitty at a recent cat show.
No, this was not a commentary on the pretty necklace the Dashkitten human gave my human! I don't even remember why I was making that face.
I think I was demanding a pay raise during this photo shoot! You can see my paw was slightly lifted… I was probably going to wave it around imperiously!
I hope you liked today's tongue photos!
* * *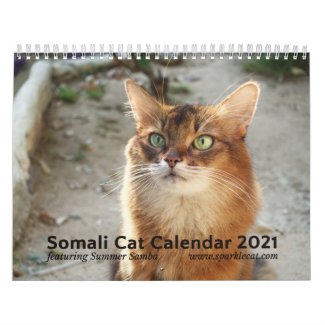 2021 Somali Cat Wall Calendar, Starring Summer
See all of Summer's merch at her
her Zazzle Designercat Shop