Remember that Valentine sign my human found a while back? It finally found its way into a photo session! My human thought it would go well with my gingham dress, and she was right. The only problem? It wasn't able to stand up on its own. At first she used me to prop it up. That was kind of awkward, and I didn't have much freedom to move around.
Eventually she came up with a way to keep it propped up, and we were able to get to work.
We came up with some pretty nice shots for this photo session. This one may even be calendar worthy!
I had a much better time not having the sign lying up against me.
My human even tried to get a shot of me with my paw on the Valentine sign. Unfortunately, none of the photos came out quite right. But that was okay. We still had lots of other photos to choose from.
In case you were wondering, here is how the sign got propped up.
Other posts you'll enjoy:
* * *
---
---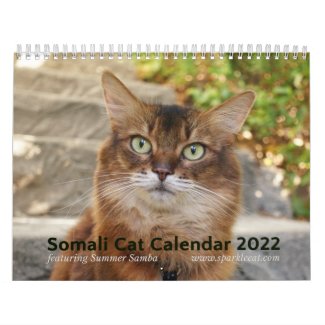 2022 Somali Cat Calendar Starring Summer Samba
See all of Summer's merch at her
her Zazzle Designercat Shop