My human ran out of food for the outside kitty family, and we were even low on my dinner, so off to the pet shop we went!
I was excited to wander around. We kept having to avoid dogs, though. It's like we picked dog rush hour to show up.
I'd get to wander for a few minutes, but then another dog would come in and I'd have to go back in my sling carrier.
Eventually my human and I made it over to the cat food aisle and picked up what we needed.
Since the store was temporarily dog free, we stopped by the dog treat section, where the interesting smells were. My human offered me a cod skin to sniff.
Then she held out this meat frisbee! (Yes, it was called a frisbee on the bin label.) That was just too weird for me. Honestly, it was too weird for her too.
We checked out just as another couple of dogs showed up! Oh well, I had a good time anyway.
Other posts you'll enjoy:
* * *
---
---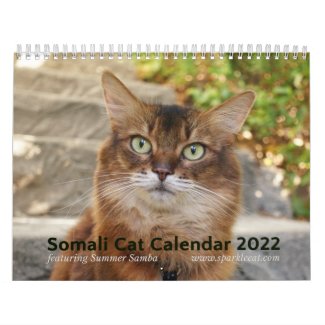 2022 Somali Cat Calendar Starring Summer Samba
See all of Summer's merch at her
her Zazzle Designercat Shop