Yep, the outtakes have piled up again, and I have some silly ones for you!
I chalk this one up to my human's bad timing. Because I'm sure I looked perfect the moment before and the moment after this photo was taken.
This one can also be attributed to my human's timing, but in a good way. I'm kind of impressed that she captured me shaking my head, and kept my eyes in focus!
Aww, my antennae fell off! Don't I look sorry about that?
I can look tough in a hoodie, right? And, um, I can look remarkably un-tough too.
Apparently I had some complaints while I was walking back to the car with my human after voting. If you can scroll over the photos for the secret messages, you will see what was bothering me.
I hope you enjoyed these outtakes! Did you have a favorite? Let me know in the comments.
Other posts you'll enjoy:
* * *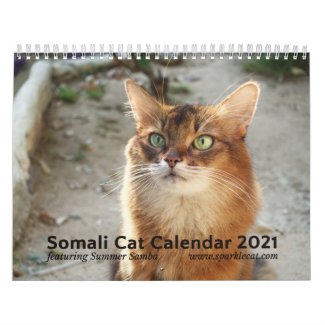 2021 Somali Cat Wall Calendar, Starring Summer
See all of Summer's merch at her
her Zazzle Designercat Shop