It's amazing how these outtakes accumulate! So I am sharing some today.
I'm not sure what happened here. Maybe I got a bit of plastic from the treat bag stuck between my teeth. Maybe that's also why the bag got taken away.
Tempers flew when I was getting ready to ship out the BlogPaws goodie bag to the winner! Well, maybe just one kitty's temper.
When I was reviewing the Tabby James catnip, there were several tongue shots in addition to the one that was used. My human felt this one was too subtle.
I had nip on my tongue in this photo.
Here I am, being photo bombed by my own human! You can tell I want her to get her hand back on the other side of the lens.
This one is even worse! What an amateur mistake.
I hope you enjoyed my outtakes today!
* * *
---
---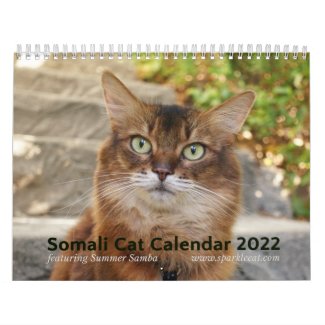 2022 Somali Cat Calendar Starring Summer Samba
See all of Summer's merch at her
her Zazzle Designercat Shop