It rained nearly all week! Which is really uncommon for Los Angeles. But it finally let up on Friday, and by yesterday, it was a sunny, gorgeous day. I was so glad to get outside for a bit. It was still a little cool by late afternoon, so I wore a light hoodie.
It's actually a Valentine's Day hoodie, although it is still a little early for that. Let's see if I can show you better.
See? It says Queen of Hearts on the back. This is actually an old hoodie from a few years back, and another one of the items my human found.
While I'm out here, I might as well get my selfie done too.
Here you go! I think it's a teensy bit fuzzy, but it'll do, right?
* * *
---
---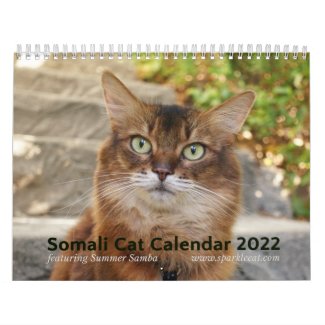 2022 Somali Cat Calendar Starring Summer Samba
See all of Summer's merch at her
her Zazzle Designercat Shop