In the middle of yesterday's playtime session, it occurred to me that I should pause to take a selfie!
So I did! It was just a matter of reaching for the iPhone.
Even though I didn't look directly into the camera, it turned out pretty nice! The flash was turned on (not auto, just on), and I think that helped my photo pop.
Okay, now where's my treat?
* * *
Check out my Valentine's Day Collection on Zazzle!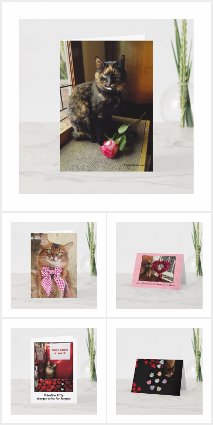 See all of Summer's merch at her
her Zazzle Designercat Shop