I got to go outside the past couple of days, and for some unknown reason, my human decided to take a bunch of photos of me from behind!
Everywhere we went, she was shooting photos of my fluffy butt. Even on the bridge.
And when we went out front, there she was, a few feet behind me.
Then it occurred to me… this is her usual view of me when I am outside on my leash. After all, one of us has to be the leader, and the other one the follower. At least she has the order straight.
But I still think her fascination was rather strange! Seriously, is my fluffy butt really that interesting?
* * *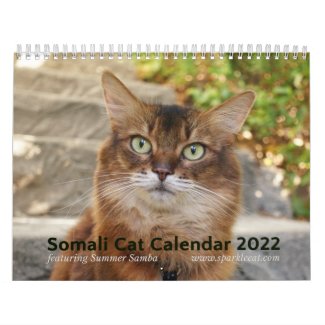 2022 Somali Cat Calendar Starring Summer Samba
See all of Summer's merch at her
her Zazzle Designercat Shop