My human had the bright idea of combining my Tocktober shot with today's Photo Hunt theme, Sassy. I was not sure I wanted to cooperate.
In fact, she was starting to get on my nerves!
I finally gave her what she wanted just so she would go away. Is this sassy enough for you? Is this enough Tock for Derby? I hope so!
* * *
---
---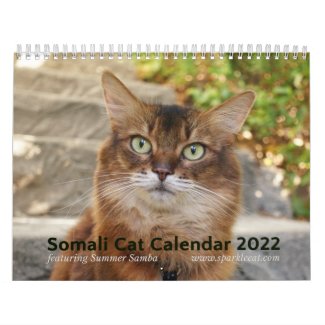 2022 Somali Cat Calendar Starring Summer Samba
See all of Summer's merch at her
her Zazzle Designercat Shop