Can you tell how annoyed I am? I haven't been to check on my catnip garden since the painters were here, so I was overdue.
And just look at it! Is is ruined. My human never did take care of the bug problem and they totally destroyed all of my catnip. All of it.
My human wound up just pulling it all out. There wasn't even that much left to remove. Even worse, she said we can't start over again until spring.
Still smells good though! Even though it is dying and, frankly, kind of gross.
Hey, you gotta take what you can get. Especially since I won't be getting any fresh stuff for months.
Other posts you'll enjoy:
* * *
---
---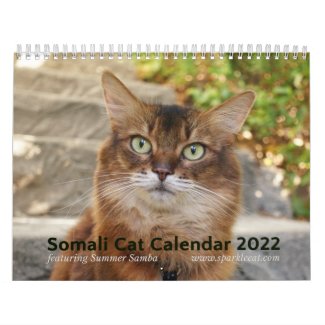 2022 Somali Cat Calendar Starring Summer Samba
See all of Summer's merch at her
her Zazzle Designercat Shop