Before you know it, Mother's Day will be here, and I found some really sweet gift ideas on Etsy! Lots of cute jewelry items, and some other nice things I think your cat loving friends and family will love. Check them out!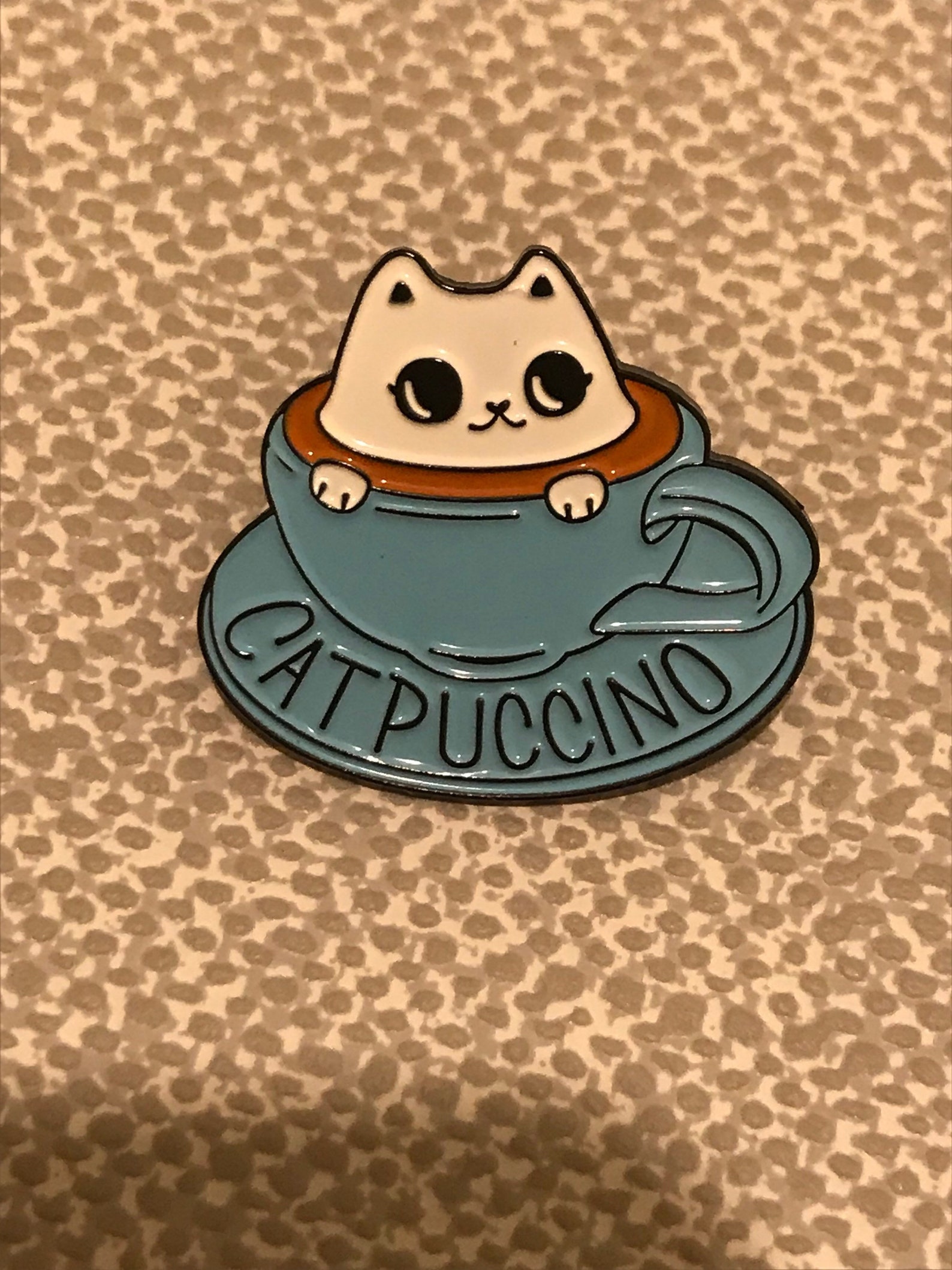 Enamel Catpuccino Pin
I love this cute and slightly quirky little pin, and I bet lots of you out there do too! This seller has several other fun designs that you will also want to check out.
This dainty, elegant cat necklace is perfect for those who like a sweet and subtle touch when it comes to displaying their love of cats. You choose the length of chain, from 16″ to 20″ (or you can just buy the pendant).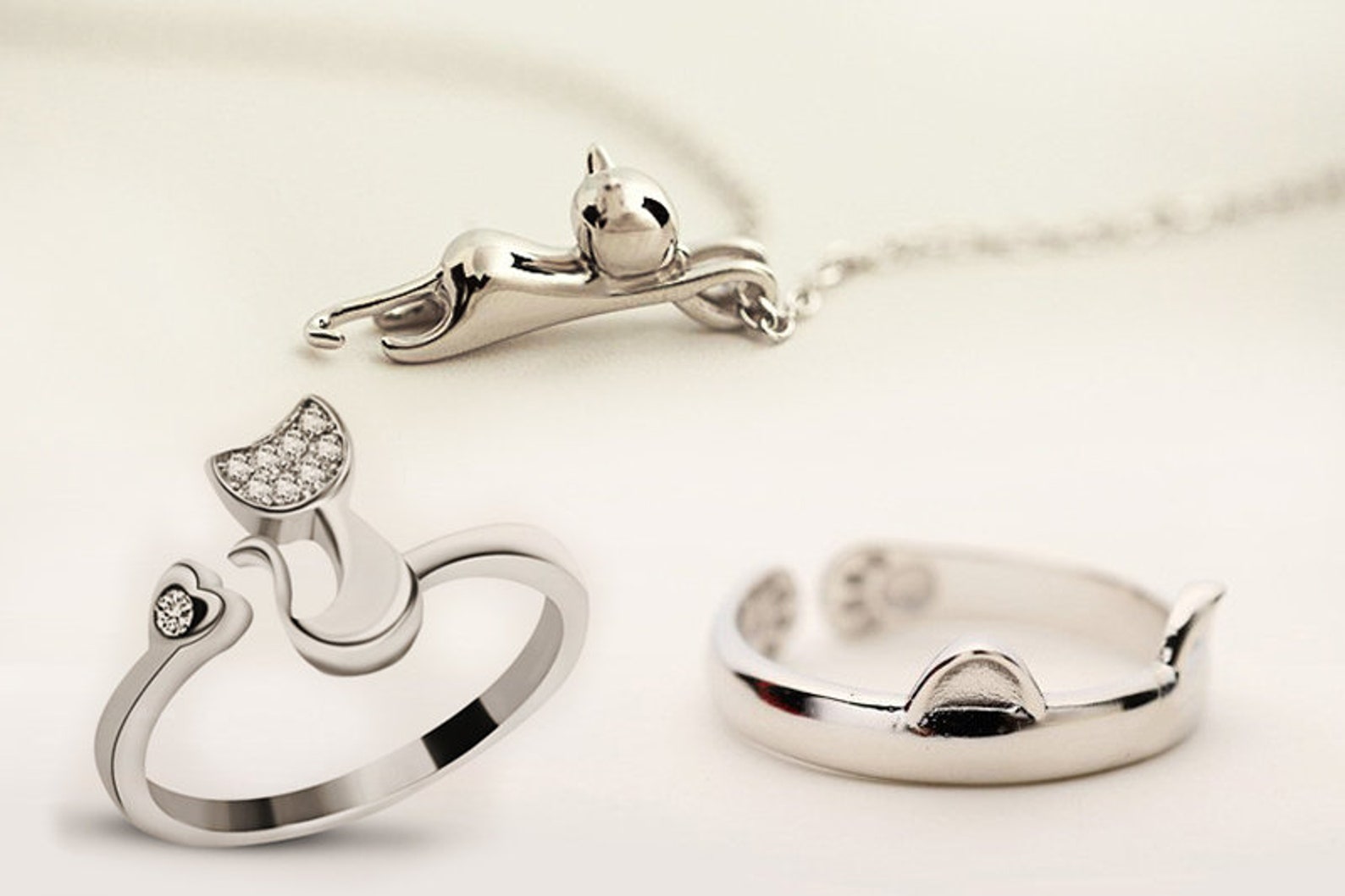 Sterling Silver Cat Ring and Necklace Set
Here is a set of two cat-themed rings, plus a necklace with a hanging cat pendant. So adorable, with just a touch of whimsy! The rings are adjustable.
These pewter earrings have a Celtic feel and just a touch of magic and mystery. At 2-1/4″ long and 1″ wide, they are perfectly sized — not too small, and not too showy.
You have a choice of three of these pretty glass cat designs made with the Tiffany stained glass technique. They each come with a leather pendant cord. The seller is from Turkey, so if you love these like I do, you will want to order soon to get them in time for Mother's Day.
These are always wise words, and how nice to have them hand painted and hanging on your wall! It's 7-1/4″ high and 23″ long, and made of medium density fiberboard that has been distressed at the edges. It comes with a sawtooth hanger, and makes a really cool, unique gift.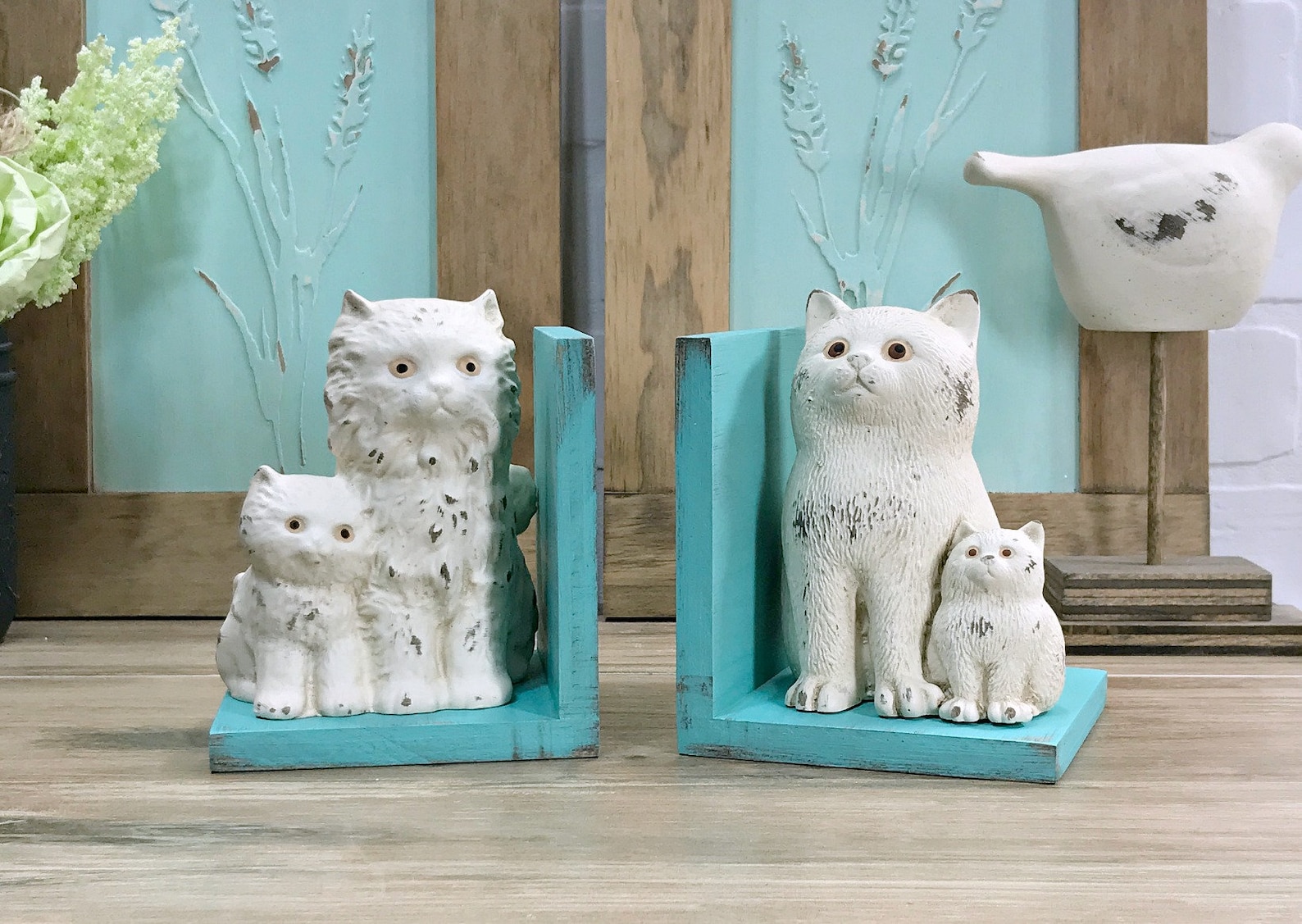 Mother Cats and Kittens Bookends
Aren't these the most adorable bookends ever? And of course you can use them for items other than books — or just as pretty home accents. The bookend part comes in your choice of painted wood, and the figurines are made of plaster and distressed.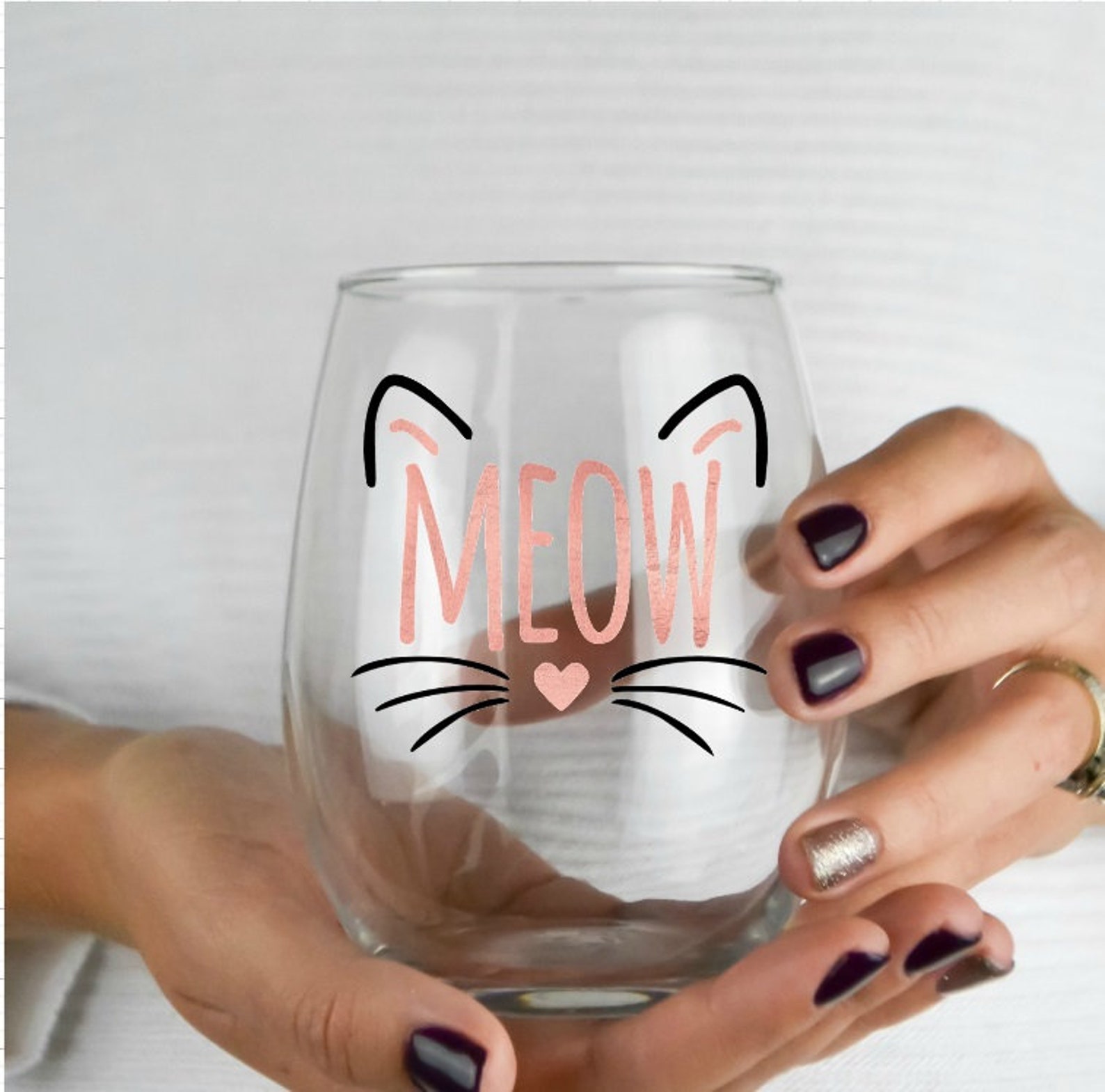 Meow Wine Glass
This cute wine glass can also be used for your favorite non-alcoholic beverage, of course! It is made with high quality, permanent vinyl, and you have a wide choice of colors to pick from. A set of these would make an extra-special gift for your cat loving friend or relative.
Here's something that is perfect for Mother's Day, for the majority of you cat lovers who (unlike my human) like being called a cat mom. You can personalize it with your cat lover's cat's name! How cool is that? The mug comes in either 11 or 15 oz. sizes.
Cats and book go together, and here's a polyester pillow that highlights them both. It's 15-1/2″ square (40 cm), and something that any cat and book lover will enjoy receiving.
I hope you liked my picks! Do you have a favorite?
Disclosure: Please note that I'm an Etsy affiliate, and will get a small commission if you click through these links and make a purchase.