Remember my Halloween costume choices from a few days ago? The ones you got to vote on? Well, nobody seemed overly thrilled with them (including me). In fact, if you look at the poll results, "Um… try Amazon?" is currently coming in at a strong second place. Then, one of my longtime blog pals, Grace, posted a link to a Target costume on my Facebook Page. And you know what? I looked and Target had lots of better choices than my first batch! (And I'm even a Target affiliate, so I get a commission if anyone buys from my links.)
So I'm trying it again. Yeah, my human can order the winner from the first blog post, but as you know, I usually have several costume choices every Halloween. So picking a second one from Target isn't actually a big deal. So check out the choices below, and vote again at the end of the blog post. I'm up for anything!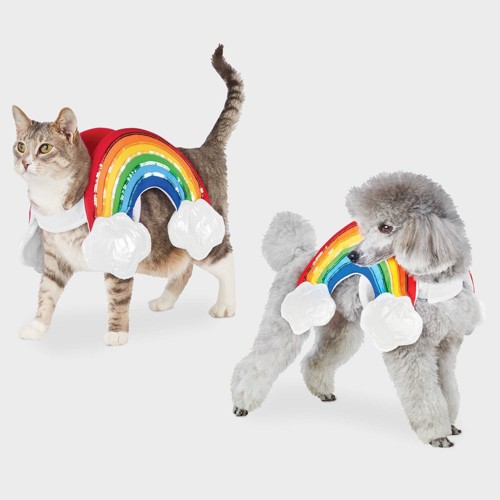 Rainbow with Clouds
I like this one. It's a quick, one-piece costume that's still cute and not goofy.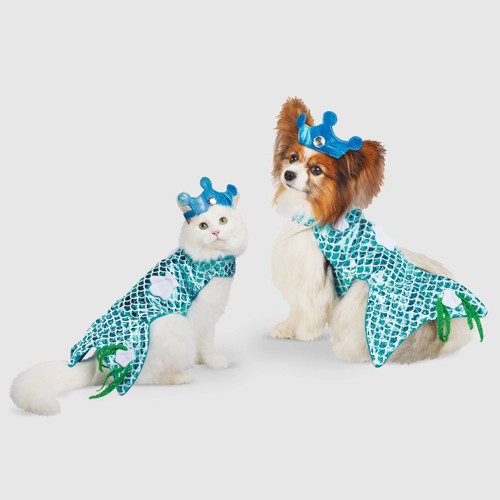 Mermaid
Yes, I already have a mermaid costume. And this one doesn't really look all that mermaid-y. But it's a nice color, and it would be interesting to see if the crown fit me.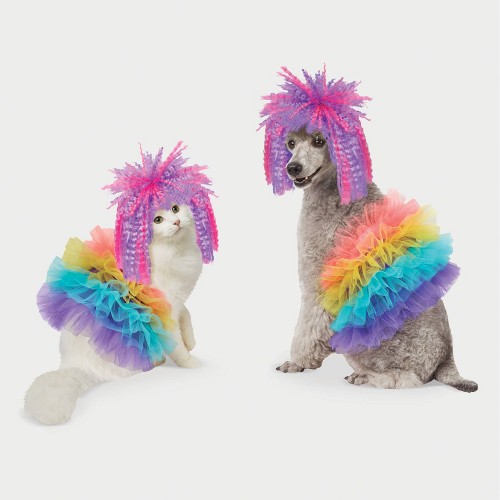 '80s Pop Star
I like the pop star idea, although I think I did a pretty good job of being '80s for my Cat World Domination Day party. It might be fun to wear while playing my piano.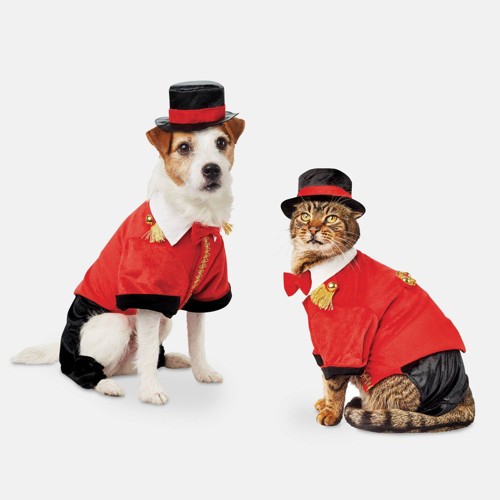 Ringmaster
I've always had a secret dream to run away with the circus, but only if I could be in charge. This Ringmaster costume, which apparently fits kind of like a onesie, would be a start.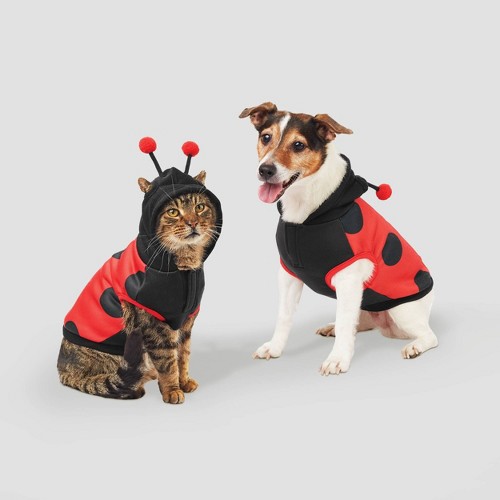 Ladybug
I saw this and realized that one thing I've never had is a ladybug costume! And that kind of surprised me. This one is hoodie-style, so the antennae won't slip off.
So what do you think? Are these better than the ones from before? Vote below, and then let me know in the comments.
Which Target Halloween Costume Should Summer Pick?
Ladybug (48%, 66 Votes)
'80s Pop Star (18%, 24 Votes)
Mermaid (12%, 17 Votes)
Ringmaster (12%, 16 Votes)
Rainbow With Clouds (10%, 14 Votes)
Total Voters: 137
Loading ...
Oh yeah, and the purple skull? I had to touch it, since that's apparently a thing now.