What am I doing this weekend, since I'm missing the cat show (which I hear is really awesome)? Not much.
Playing a little.
Napping a little.
I even got to go out back and see how my catnip is doing. It's outgrowing the planter, it's so bushy now!
I hung out for a while and enjoyed the sunshine.
I have a pretty nice view from here!
But I really am bummed I'm not at the cat show.
* * *
Check out my Valentine's Day Collection on Zazzle!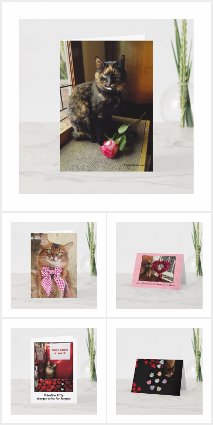 See all of Summer's merch at her
her Zazzle Designercat Shop