I wanted to post my paw-picked Christmas decor a few weeks ago, but my human said it was too early. Now, that Thanksgiving is over, I'm finally showing you some of the cool kitty themed holiday decor I found on Etsy. If you are anything like my human, you are not going near any stores on Black Friday and doing your shopping at home. I hope you enjoy my choices!
Disclosure: I am an Etsy affiliate and will earn a small commission if you click through the links below and make a purchase.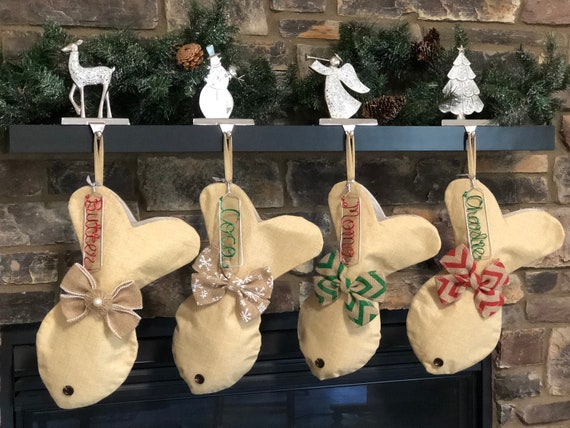 Personalized Cat Christmas Stockings
I saw a number of Christmas stockings for kitties, but most of them weren't all that special… and then I came across these! You have four different bow choices, and you can add a personalized tag with your choice of wire color. Each stocking is 17″x8″, room enough for small treats and toys!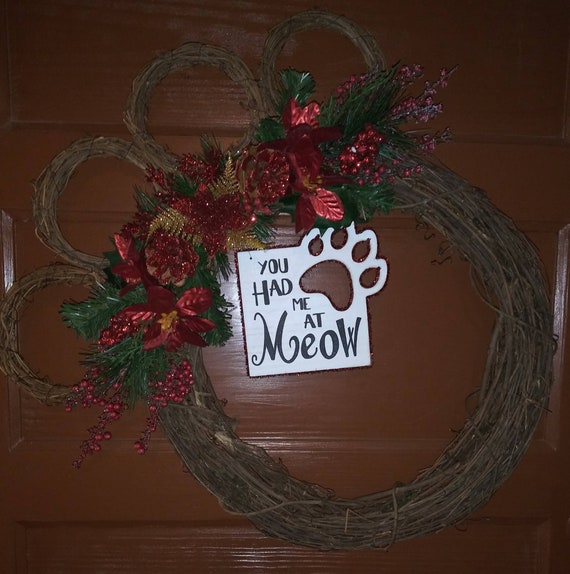 Christmas Cat Wreath
Because Etsy is made up of small sellers, many of whom craft the items themselves, sometimes their presentation isn't the best, and this is one of those cases. I think the photo of this awesome grapevine wreath is terrible! I hope the seller is not offended by my saying that, but it needed to be photographed on a white or light colored door. But I saw past the dark background and I think it is charming! I hope you think so too. It is approximately 24″x24″ and each one is handmade and one of a kind.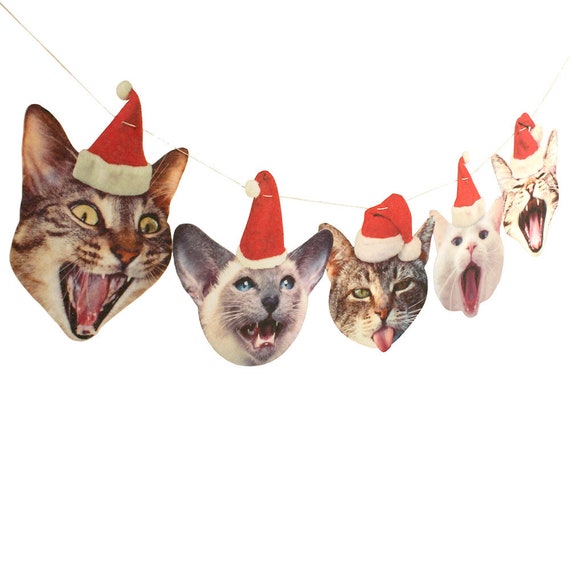 Funny Cats Christmas Garland
This flat felt Christmas garland will make you MOL! Each of the five hilarious cat heads are 6″x4″ and are on a 6′ long waxed polycord. If you like your holiday decor with a big splash of humor, you will love these!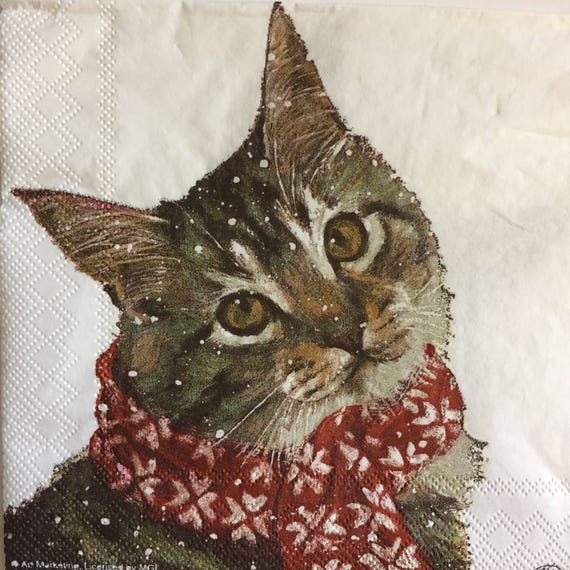 Winter Kitty Beverage Napkins
Everyone will love these adorable vintage-look beverage napkins (maybe even non-cat lovers!). You get 20 to a package. Unfolded, each one is 10″x10″.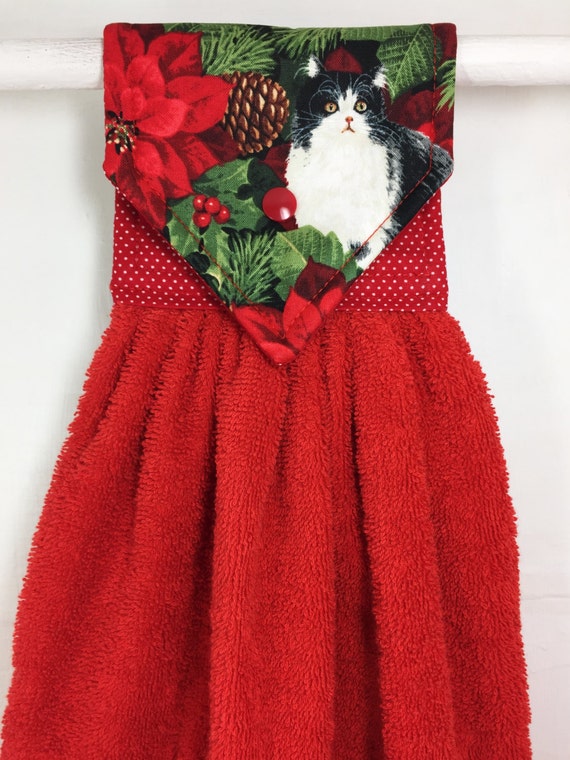 Holiday Cats Hanging Kitchen Towels
Each of these handmade holiday towels is one of a kind, and the kitty scenes will vary. They are 100% cotton terry cloth with one layer of fleece sandwiched between fabrics for durability. They would also make cute gifts!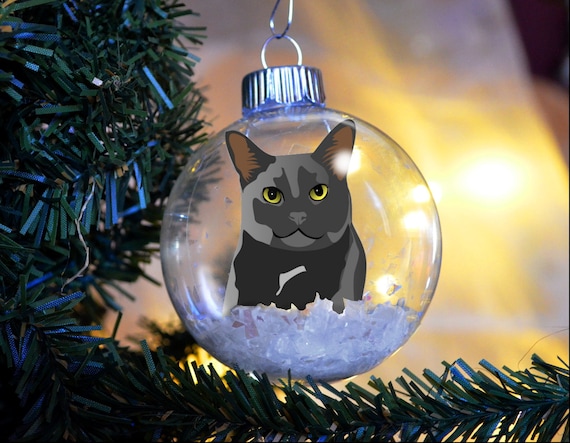 Black Cat Christmas Ornament — Personalized or Not
This is really a unique ornament, and one of my favorites on Etsy. The globe is 2.5″x3.25″ and clear, and the cat is a floated paper image surrounded by snow-like glitter. You can also have the ornament personalized and shipped in a pretty gift box!
I hope you liked my picks! Do you have a favorite? Tell me in the comments.
* * *