This photo is from about six weeks ago and it's how I look a couple of days after coming home from a one-day cat show only minutes from my home!
As you can see, I still looked well groomed, pristine and relaxed!
Well, this is how I look after competing in a three-day cat show, the day before I have to get groomed again for another two-day show:
I am glad this show season is almost over! I will get to take it a lot easier for a while after April — so far, I only have one show scheduled in May and one in June.
But that does not mean I will be stuck at home, being bored! My human called the airline to let them know I will be accompanying her to BlogPaws in Nashville at the end of May, so I am official now! I can't wait to go and meet a bunch of new people and try out all sorts of new kitty items. I hope it is as fun as everyone tells me it will be!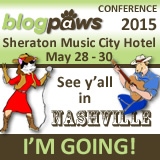 * * *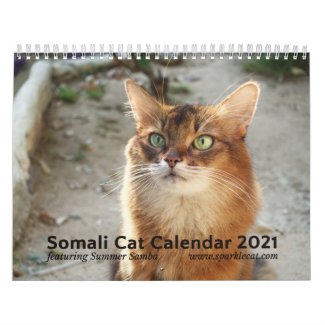 2021 Somali Cat Wall Calendar, Starring Summer
See all of Summer's merch at her
her Zazzle Designercat Shop