A friend of ours started a new online shop called Buster and Dickens, and he offered to send me a box of goodies. It went from our doorstep to my photo studio in short order.
The first items my human brought out for me were this pair of Whiskins felt catnip cat toys.
Normally I don't play on the set, but I went crazy with them!
I played with them so intensely that my human had a hard time getting in-focus photos. I say they were winners!
Next up was this feather wand toy with extra added laser.
That was a lot of fun too! There aren't as many photos of this because I kept chasing it off the set.
Lastly, I got to try out some of this Real Meat air-dried venison recipe food.
I was interested right away!
I was very excited and kept trying to grab the food out of my human's hands! Finally she said it was okay to reach for them, but only with the paw that was furtherest away from the camera. It took a few tries.
Finally she relented. Apparently there are several types of novel protein foods available, which is good for cats with food allergies. My human is suspicious of any food that says it is for both cats and dogs, since our dietary needs are so different. But this had added taurine, and I loved it, so she thinks it's fine as treats. Plus it's not crumbly like my freeze dried chicken.
So there you have it! If you want to check out Buster and Dickens, give them a visit!
Note: Although I got the goodies for free, I was not otherwise compensated for this post.
Other posts you'll enjoy:
* * *
---
---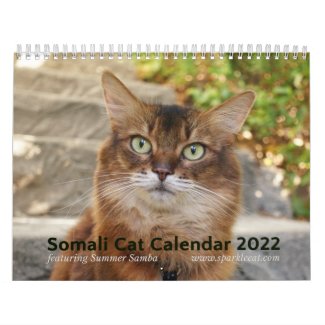 2022 Somali Cat Calendar Starring Summer Samba
See all of Summer's merch at her
her Zazzle Designercat Shop