While I was out on the bridge a couple days ago, I thought it would be a good time to get this week's selfie out of the way.
I just needed to grab my human's iPhone for a couple of moments….
Hmm… I just noticed, and you will too if you look over my shoulder to the right of the photo, that my human left the outside light on all day. She's supposed to turn it off when she comes into the kitchen to give me and Boodie breakfast. Anyhow, let's see if I can get this selfie done.
Not one of my best, but it will have to do!
* * *
Check out my Valentine's Day Collection on Zazzle!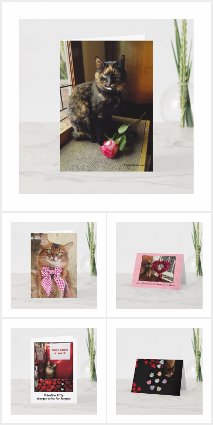 See all of Summer's merch at her
her Zazzle Designercat Shop