Check out this box! I found it sitting in the living room and immediately took possession of it.
Then all these other awesome boxes appeared! It was amazing, like Boxing Day in March!
Of course I had to try them all out.
I could practically live in the big one! I'm so thrilled with all my brand new boxes.
Wait, what do you mean I don't get to keep these boxes? Don't tell me you are going to put them into recycling!
You keep those box cutters away from my boxes! I don't care if trash day is tomorrow.
* * *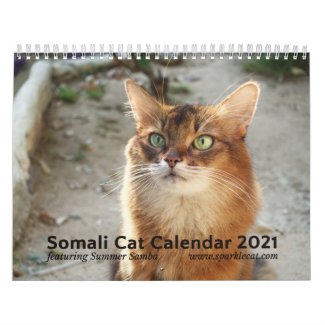 2021 Somali Cat Wall Calendar, Starring Summer
See all of Summer's merch at her
her Zazzle Designercat Shop