After I finished my cake on my birthday, my human suggested that this was a good time to get my week's selfie out of the way. I thought that was a good idea.
All I needed was the iPhone and I was good to go!
First I need to put the settings back where I want them. Sometimes my human messes with them.
Here you go! I hope you like it.
* * *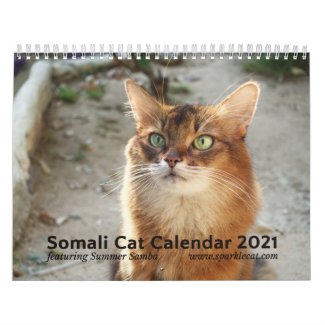 2021 Somali Cat Wall Calendar, Starring Summer
See all of Summer's merch at her
her Zazzle Designercat Shop