I thought you might like to see the new harness I was wearing when I did my close ups the other day. It's part of my fall wardrobe!
It's a lightweight hoodie, just perfect for the cooler weather here.
The hood part doesn't work very well, though.
While I was out on the patio, I thought I'd do some exploring. In all the time I've lived here, I've never seen any humans use this big tub of water! I'm not sure why it's here.
I also checked up on my catnip garden. It is looking pretty amazing.
There are other planters too… but they don't have any catnip. I think something needs to be done about that.
That was fun! I need to come out here more often.
* * *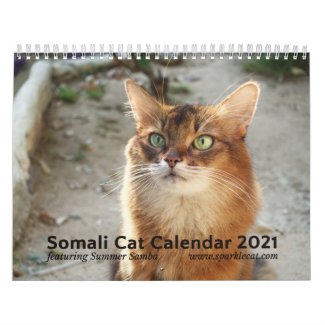 2021 Somali Cat Wall Calendar, Starring Summer
See all of Summer's merch at her
her Zazzle Designercat Shop