Did you know I have both an angel and a devil costume? So I am going to put on both, and let you decide which one suits me best!
Wait a minute… there are two devil costumes here. I'm beginning to think this is rigged.
I'm not sure how long this devil outfit has been around. It may be older than me. When my human put it on me, she noticed the elastic was starting to rot.
You've seen the angel costume recently. You even saw a video of me wearing it!
There's a whole story behind this particular devil costume, and why I actually have it in two different sizes. If you want, you can read about it here.
Even though this is the one that fits me best, the hood is still a little big. I think I look like a gangsta here. Which I guess is appropriate… isn't the devil the original gangsta?
Anyhow, let me know which costume you think suits me best. Vote in the poll below, and leave a comment if you like too.
Loading ...
* * *
---
---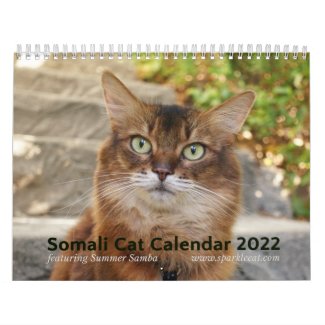 2022 Somali Cat Calendar Starring Summer Samba
See all of Summer's merch at her
her Zazzle Designercat Shop